This is the story of Mark Bowles, a U.S. Military Veteran. Mark suffers from epilepsy, brain injury and PTSD. He is being targeted and persecuted by blatantly corrupt medical, prison and judicial officials, who nearly killed him on several occasions, including an intentional overdose of medically administered drugs.
Evidence of this is clearly documented on prison and medical records, but astoundingly, the Judge in the case, Judge Frank Kundrat is not allowing this, or any evidence that could support Mark's defense.


WANDA R GIERMAN
Even Mark's own lawyer, public defender Wanda R. Gierman, appears to be working more for the prosecution's interests than her own client's.
As startling as this all sounds, and despite great effort, the mainstream media has refused to cover this story, even FOX NEWS, who supports Veteran's rights issues.
Mark's mother Diana Sprouse begged officials at St. Cloud Hospital to allow her to stay with her son in his room, warning Mark hospital officials that Mark's seizures could become violent. They disregarded Diana's warnings and dismissed her.


DIANA SPROUSE
The next morning Diane learned that Mark would be arrested for attempting to assault medical personnel during a seizure crisis and that police were on the way. Mark was transported to jail in a wheel chair and was charged with assault despite being under the influence of many hospital administered drugs, having epilepsy and a brain injury.
So an epileptic, brain injured Veteran suffering from PTSD in an incoherent state as a result of medically administered overdoses of phenobarbital and other drugs, who has been psychologically tormented and traumatized by jailhouse beatings, an attempted rape, being tasered and maced now faces 99 months in prison for assault?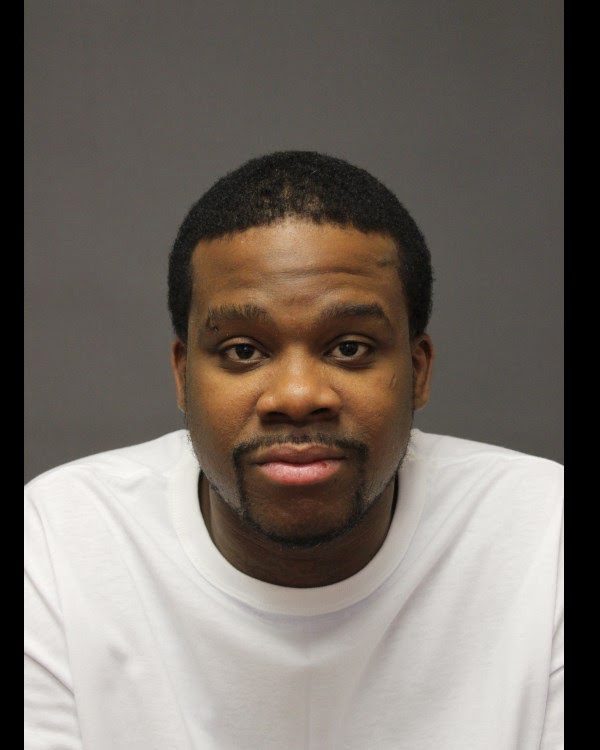 DARCY T. LEWIS
Mark was hospitalized with a brain injury after he was brutally assaulted and beaten into a coma by fellow inmate Darcy T. Lewis who tried to rape him.
Mark had warned guards about Lewis threats of rape, but they went unheeded. Nothing was done. To top it off, although there is video evidence of this prison assault NO CHARGES WERE FILED AGAINST DARCY T. LEWIS.
Hospital officials allege that after being treated for this assault and being overdosed by both prison and hospital offices with phenobarbital and other drugs, Mark had an epileptic seizure. A seizure that resulted in the injury of one of the medical staff.
As a result, Mark, an innocent man needing medical, physical therapy and psychiatric care now faces 99 months in prison.
The prosecutor, Kurtis W.M. Young offered a plea deal of 33 months which Mark flatly turned down.
You can call Mr. Young to voice your outrage at this clearly biased, baseless and malicious prosecution at
320-656-3880.


JUDGE FRANK KUNDRAT
If that isn't bad enough. In addition, Judge Frank Kundrat, who can be reached at 320-656-3620, has denied all evidence that could support Mark's case and even denied Mark a continuance, while allowing 3 for the prosecution.
And now, in a further miscarriage of justice, prosecutor
Kurtis W.M. Young has added 5th Degree Felony Assault to Mark's charges.
Mark's mother Diane Sprouse is hoping to file a change of venue, but judging by previous requests, Judge Kundrat will likely deny this request as well. Something is very rotten in Denmark.
Very rotten indeed.
Although Mark uses a wheel chair now, he has started recovery. He had to relearn reading and writing, feeding himself, and dressing. Sometimes he is absolutely silent for days, and other days he is able to speak.
The Officers of the court involved in the wrongful prosecution of Mark Bowles are listed as follows:
Stearns County District Court Seventh Judicial District
Case# 73-CR-13-3289
Jury Trial: June 24, 2014, 9am 815 Courthouse Square Room 113
St Cloud, Minnesota
Judge Frank Kundrat
320-656-3620
Defense Attorney: Wanda R. Gierman, public defender
Email: giermanlaw@gmail.co
Wanda R. Gierman St. Cloud Business Center 14 North Seventh Avenue St Cloud, Mn 56303
1-320-259-4004 1-763-442-3433 Fax 1-320-259-4011
Please contact the U.S. Department of Justice (202) 514-2000 and demand that Mark Bowles, a disabled American Veteran, be protected from these prison system abuses.
Demand a full investigation into the rampant corruption in the United States prison system!
Mark wears shades inside because his eyes are very sensitive to light. He still has brain damage.
In fact, Mark's brain is now shrinking (generalized brain atrophy).
If you would like to help Mark Bowles obtain appropriate and competent legal representation please contact Diana Sprouse @ https://www.facebook.com/diana.beth777
PLEASE HELP MARK AND DIANA!
Time is of the essence!

Mark's jury trial is tomorrow!

Tuesday, June 24, 2014 at 9am at the Stearns County District Court Seventh Judicial District. Case# 73-CR-13-3289
Judge Frank Kundrat

Watch TRUTH TALK NEWS LIVE
"Where news the mainstream media ignores is the top story!"
Weeknights 7pm EST on http://www.TruthBroadcastNetwork.com
Subscribe and share TRUTH TALK NEWS
http://www.TruthTalkNews.blogspot.com
http://www.youtube.com/TruthTalkNewsLIVE
http://www.youtube.com/FreedomFirstFilms
http://www.livestream.com/TruthTalkNews