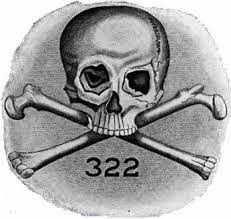 This new TRUTH TALK NEWS SERIES entitled, TRUE CONSPIRACY explores the true conspiracies exposed by mainstream media sources.
This segment includes one of the very few mainstream media produced documentaries that furnish the truth about the New World Order elite, albeit presented with a series of questions, that expose the answers and players in the Order of the Quest's goals of totalitarian socialist government controlled by corporations.
This presentation is REALLY ON THE MARK! If you are on the fence about all of this, please watch! If you are one of the choir, please share!

Watch TRUTH TALK NEWS
"Where truth the mainstream media ignores is the top story!"
24/7 on http://www.TruthBroadcastNetwork.com CHANNEL 6

If you seek truth and want to restore Constitutional Gov't please subscribe and share the valuable information contained on this blog. Thank you for your continued support. Together we can restore Our republic. Together we can be the change we wish to see in the world by exposing the forces that wish to enslave us.
Subscribe, follow and share the truth!

http://www.TruthTalkNews.blogspot.com
http://www.youtube.com//FreedomFirstFilms

http://www.youtube.com/TruthTalkNewsLIVE

http://www.livestream.com/TruthTalkNews

http://www.twitter.com/TruthTalkNews

http://www.pinterest.com/howardnema/

Check out STREAM OF CONSCIOUSNESS, a concept designed to address the many issues concerning America today in short, concise, unscripted, unedited monologues
@ http://www.youtube.com/ConsciousStream

All content on TRUTH TALK NEWS and affiliated sites are for the purpose of FAIR USE and can be used by anyone in accordance with U.S. Copyright law. Please share this information widely.
FAIR USE NOTICE: Some content displayed on this video may contain copyrighted material the use of which has not been specifically authorized by the copyright owner. This material has been made available in our efforts to advance understanding political, human rights, economic, democracy, scientific, and social justice issues, etc. constituting a 'fair use' of any such copyrighted material as provided for in section 107 of the US Copyright Law. In accordance with Title 17 U.S.C. Section 107, all the material on this site is distributed without profit to those who have expressed a prior interest in receiving the included information for research and educational purposes.