By Howard Nema
TRUTH TALK NEWS

Enterovirus D68 infection is a mysterious respiratory illness that has hospitalized children in several states and now, the CDC confirms a case here in Connecticut.

The state Department of Public Health received confirmation from the Centers for Disease Control and Prevention on of a case involving a Connecticut child. Sources told NBC Connecticut that the child was treated at Yale-New Haven Hospital.

Incidentally, New Haven has the largest Spanish speaking population in the State, but of course, there is no mention of the child's backround, or that he is, or isn't one of the 320 illegal alien children now housed in the State.

There is absolutely no mention of the child, or his parents, or a news report showing the child. Do you know why? Because the child is one of the illegal alien children.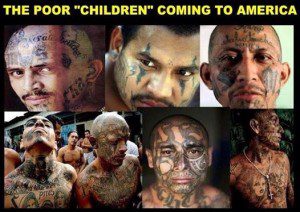 Of course, the controlled mainstream media is silent.
What do you expect? They
won't even refer to these
children as illegal aliens.

They have been dubbed, Unaccompanied children even though many are not children and are in fact dangerous drug dealers, murderers and gang bangers.




The child recently hospitalized for Enterovirus D68 in Connecticut, has improved and has been discharged. The hordes of illegal immigrant children entering the U.S. are bringing with them other serious diseases including swine flu, dengue fever, tuberculosis and possibly even Ebola.
Georgia lawmaker, Phil Gingrey calls this a "severe and dangerous" crisis.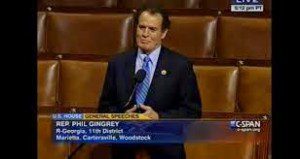 Most of the unaccompanied illegal alien children are coming from Central America and importing infectious diseases considered to be largely eradicated in this country.
Strangely, with all the "get your vaccinations" propaganda at your local Walgreens, CVS and on TV, the CDC and heath officials are noticably silent.


As a pro-vaccine ploy, many of the migrants lack basic vaccinations to prevent chicken pox or measles, leaving America's young children and the elderly particularly susceptible.

So Americans need to be vaccinated, but not the diseased illegal children?

What is wrong with this picture?

A letter to the director of the Centers for Disease Control and Prevention (CDC) written by Congressman Gingrey demands the agency keep Americans informed about its plan to handle the growing public health crisis posed by the influx of minors.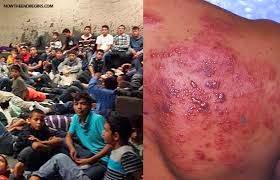 "As the unaccompanied children continue to be transported to shelters around the country on commercial airlines and other forms of transportation, I have serious concerns that the diseases carried by these children may begin to spread too rapidly to control," the congressman added: "In fact, as you undoubtedly know, some of these diseases have no known cure."


Gee, you think?

Gingrey mentions reports of Border Patrol agents contracting diseases through contact with the infected illegal aliens. To handle the escalating health crisis the CDC has activated an Emergency Operations Center (EOC), but the public are being kept in the dark about what it's actually doing.
"I firmly believe the public deserves to know the specific actions the EOC and other departments of the CDC are taking to combat and prevent the spread of communicable diseases," writes Gingrey.

"I would also like information on what is being done to protect border patrol agents who come in contact with these diseases, what decontamination efforts are taking place, and what is included in medical screenings of the children."
The Obama Regime has worked hard to keep this information secret, though it is slowly leaking out. Tuberculosis is spreading at the illegal immigrant children camps, but of course, the government downplays the severity of the situation.

Dozens of anonymous sources, including nurses and healthcare providers, treating the illegal alien children at Lackland Air Force Base in San Antonio say the government is covering up a very serious health threat. That threat is growing ever clearer every day. Specifically, the amount of tuberculosis cases is astonishing. And now, a new mysterious illness emerges:
EV-D68.
The Connecticut State Department of Health noted the liklihood that the virus is already causing respiratory illnesses across Connecticut due to this confirmed case and reports of similar illnesses involving children at four other Connecticut hospitals.

EV-D68 now has confirmed cases in New York and New Jersey, where many illegal alien children were sent by the Obama Regime. In many cases, the children were sent to those states without notifying the governors in an attempt to slip the illegals under the rug.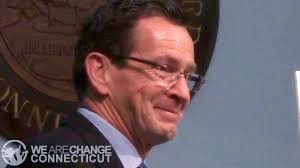 GOVERNOR DANNEL MALLOY
Dannel Malloy, the Connecticut governor quickly refused some 2000 illegal children to be housed at the Southbury Training School, but pressure from the Amnesty groups and the many utopian ideologue traitors calling Connecticut home, Malloy opted to give refuge to 320 illegal children.



I am certain, the Enterovirus case involves one of these illegal children, simply due to the fact that if the child wasn't an illegal, much more information and media attention would be reported about the child. This is blatantly obvious, folks.
If it were anyone else, any children other than illegal aliens, the demo-coms would seize the opportunity to publicize the entire incident to debunk "theories" that the illegal alien children are responsible for the disease. You see, this is how the totalitarian socialists roll. The playbook is easy to understand.


After all, it is an election year and Malloy must keep his demo-com traitor constituents happy. Not so they will vote for him, but so they would work to get Malloy re-elected and help the Connecticut demo-com political machine.


http://www.usgovernmentspending.com/compare_state_welfare_spend

http://www.economicpolicyjournal.com/2013/10/11-states-that-have-more-people-on.html

 

Earlier this week, Danbury Hospital sent specimens to the CDC to be tested.

Connecticut Children's Medical Center administrators said last week that they were treating suspected cases of Enterovirus D68. The confirmed case was not one of their patients.



Enterovirus Cases Suspected in Connecticut

Enteroviruses: What You Need to Know






















The CDC has reported 130 confirmed cases in 12 states since mid-August. Alabama, Colorado, Illinois, Indiana, Iowa, Kansas, Kentucky, Louisiana, Missouri, New York, Oklahoma, and Pennsylvania. Connecticut is the 13th state affected by the outbreak.Most people who are infected only
have mild illness, according to the CDC..

Symptoms include fever, runny nose, sneezing, cough, skin rash, mouth blisters, and body and muscle aches.

The Connecticut Department of Public Health is working with health care providers to closely monitor for increases in respiratory illnesses in hospitals across the state.
There are currently at least four other Hospitals beside Danbury who sent lab specimens from suspected patients with respiratory illnesses possibly due to EV-D68 to the CDC for analysis.
Now, as a result of this illegal alien invasion, we have growing epidemics being downplayed, if not ignored by the CDC. One must ask themselves, "why"?
One thing is for sure, this entire created crisis is 100% political, and not at all pretty.

Watch the TRUTH TALK NEWS
"Where truth the mainstream media ignores is the top story!"
24/7 on http://www.TruthBroadcastNetwork.com CHANNEL 6
& @ http://www.livestream.com/TruthTalkNews
If you seek truth and want to restore Constitutional Gov't please subscribe and share the valuable information contained on this blog. Thank you for your continued support. Together we can restore Our republic. Together we can be the change we wish to see in the world by exposing the forces that wish to enslave us.


Subscribe, follow and share the truth!
http://www.TruthTalkNews.blogspot.com


http://www.livestream.com/TruthTalkNews

http://www.youtube.com//FreedomFirstFilms


http://www.youtube.com/TruthTalkNewsLIVE


http://www.twitter.com/TruthTalkNews


http://www.pinterest.com/howardnema/
Check out STREAM OF CONSCIOUSNESS, a concept designed to address the many issues concerning America today in short, concise, unscripted, unedited monologues
@ http://www.youtube.com/ConsciousStream Hosted by Howard Nema
All content on TRUTH TALK NEWS and affiliated sites are for the purpose of FAIR USE and can be used by anyone in accordance with U.S. Copyright law. Please share this information widely.