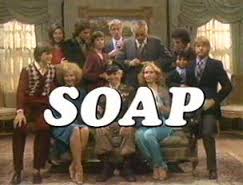 By Howard Nema
The Ebola soap opera psyop continues.   West African nurse Nana Kwame blew the whistle on the Red Cross, which was founded, funded and is still to this day controlled by the Rothschild family.
Kwame exposed the truth that Ebola is indeed a bio-weapon and that the disease is spread by vaccines.    His assertion was of course immediately shot down and ignored by the lamestream media without even a moment's glance or investigation into the claim.
That has to make you wonder, doesn't it?   It should.
"People in the Western World need to know what's happening here in West Africa. They are lying! Ebola as a virus does not exist and is not spread.   The Red Cross has brought a disease to four specific countries for four specific reasons and it is only contracted by those who receive treatments and injections from the Red Cross.   That is why Liberians and Nigerians have begun kicking the Red Cross out of their countries and reporting in the news the truth," Kwame said.
According to Snopes.com, the Sheople's bible, Nana Kwame's claim is a hoax.
Let's consider all the facts:
Kwame claims that what is being called Ebola is really a sickness brought on after vaccination.   He further claims that the Ebola ruse was introduced into West Africa as an excuse to get U.S. troops on the ground in Nigeria, Liberia, and Sierra Leone, where there are a great many natural resources for the globalists to exploit.
It all sounds very plausible, doesn't it?     After all, this is how the New World Order rolls.
The Boko Haram false flag is another excuse used to get troops into the region, but fortunately Nigerians exposed the truth that there really were NO MISSING GIRLS.
So, a new back up plan had to be quickly constructed to get our troops into Nigeria to gain control over the recently discovered oil reserves.
Again, this is how the New World Order rolls.
Please refer to a previous TRUTH TALK NEWS article entitled, THE NATION KILLERS: HOW THE NEW WORLD ORDER ROLLS  for further understanding of the oligarch's business model of destruction.
The greed and cruelty of these parasitic sociopaths knows no boundaries. They want all the resources of the world under their collectivist control. There has been a long strike in Sierra Leone, the largest suppliers of diamonds in the world.  The slaves are asking for a raise and improved working conditions.
Troops on the ground can also be used to quell the strike and protect the multinationals source of cheap slave labor. Again, this will not be the first time this has been done.
So in addition to pillaging Nigerian oil, and forcing Sierra Leone slaves back into the mines, troops could force even more vaccinations onto those Africans not willing to take them. New vaccines will further spread the disease.   Ebola, or any other bio-weapon is being delivered via vaccine.
Here in the U.S. there is the ever present threat of Obama's executive orders and the potential for Martial Law due to "any undefined potential threat", Americans will not doubt be pushed the new deadly vaccine. With DNA genetic typing, certain populations and ethnic groups can be specifically targeted for elimination by these bio-weapons, make no mistake about it.
This is not paranoia.   It is reality.
If Ebola is supposedly spread from person to person, instead of a controlled spread through vaccination why would the CDC continue to allow flights in and out of these countries with littel or no regulation?
Real reports on the ground in West Africa show a much different picture than what the West televises. The true story is not getting out. Hundreds of thousands have been killed, paralyzed and disabled by "new" vaccines all over the world and there is at last, some light being shone on the subject. But not here in America. Not yet. That is why you must share this article and the valuable information contained on this website.
On September 9, 2014, Dr. Cyril E. Broderick, Sr. Professor of Plant Pathology at the University of Liberia's College of Agriculture and Forestry wrote the following article published in the Liberian Daily Observer:
Ebola, AIDS Manufactured by Western Pharmaceuticals, US DoD?
Tue, 09/09/2014
Scientists Allege
By Dr. Cyril Broderick, Professor of Plant Pathology
Dear World Citizens:
I have read a number of articles from your Internet outreach as well as articles from other sources about the casualties in Liberia and other West African countries about the human devastation caused by the Ebola virus.
About a week ago, I read an article published in the Internet news summary publication of the Friends of Liberia that said that there was an agreement that the initiation of the Ebola outbreak in West Africa was due to the contact of a two-year old child with bats that had flown in from the Congo.
That report made me disconcerted with the reporting about Ebola, and it stimulated a response to the "Friends of Liberia," saying that African people are not ignorant and gullible, as is being implicated.
A response from Dr. Verlon Stone said that the article was not theirs, and that "Friends of Liberia" was simply providing a service.
He then asked if he could publish my letter in their Internet forum.  I gave my permission, but I have not seen it published. Because of the widespread loss of life, fear, physiological trauma, and despair among Liberians and other West African citizens, it is incumbent that I make a contribution to the resolution of this devastating situation, which may continue to recur, if it is not properly and adequately confronted. I will address the situation in five (5) points:
EBOLA IS A GENETICALLY MODIFIED ORGANISM (GMO)
Horowitz (1998) was deliberate and unambiguous when he explained the threat of new diseases in his text, Emerging Viruses: AIDS and Ebola – Nature, Accident or Intentional. In his interview with Dr. Robert Strecker in Chapter 7, the discussion, in the early 1970s, made it obvious that the war was between countries that hosted the KGB and the CIA, and the 'manufacture' of 'AIDS-Like Viruses' was clearly directed at the other.
In passing during the Interview, mention was made of Fort Detrick, "the Ebola Building," and 'a lot of problems with strange illnesses' in "Frederick [Maryland]." By Chapter 12 in his text, he had confirmed the existence of an American Military-Medical-Industry that conducts biological weapons tests under the guise of administering vaccinations to control diseases and improve the health of "black Africans overseas."
The book is an excellent text, and all leaders plus anyone who has interest in science, health, people, and intrigue should study it. I am amazed that African leaders are making no acknowledgements or reference to these documents.
EBOLA HAS A TERRIBLE HISTORY, AND TESTING HAS BEEN SECRETLY TAKING PLACE IN AFRICA
I am now reading The Hot Zone, a novel, by Richard Preston (copyrighted 1989 and 1994); it is heart-rending. The prolific and prominent writer, Steven King, is quoted as saying that the book is "One of the most horrifying things I have ever read. What a remarkable piece of work." As a New York Times bestseller, The Hot Zone is presented as "A terrifying true story."
Terrifying, yes, because the pathological description of what was found in animals killed by the Ebola virus is what the virus has been doing to citizens of Guinea, Sierra Leone and Liberia in its most recent outbreak:
Ebola virus destroys peoples' internal organs and the body deteriorates rapidly after death. It softens and the tissues turn into jelly, even if it is refrigerated to keep it cold. Spontaneous liquefaction is what happens to the body of people killed by the Ebola virus!
The author noted in Point 1, Dr. Horowitz, chides The Hot Zone for writing to be politically correct; I understand because his book makes every effort to be very factual. The 1976 Ebola incident in Zaire, during President Mobutu Sese Seko, was the introduction of the GMO Ebola to Africa.
SITES AROUND AFRICA, AND IN WEST AFRICA, HAVE OVER THE YEARS BEEN SET UP FOR TESTING EMERGING DISEASES, ESPECIALLY EBOLA
The World Health Organization (WHO) and several other UN Agencies have been implicated in selecting and enticing African countries to participate in the testing events, promoting vaccinations, but pursuing various testing regiments. The August 2, 2014 article, West Africa: What are US Biological Warfare Researchers Doing in the Ebola Zone? by Jon Rappoport of Global Research pinpoints the problem that is facing African governments.
Obvious in this and other reports are, among others:
 (a) The US Army Medical Research Institute of Infectious Diseases (USAMRIID), a well-known centre for bio-war research, located at Fort Detrick, Maryland;
(b) Tulane University, in New Orleans, USA, winner of research grants, including a grant of more than $7 million the National Institute of Health (NIH) to fund research with the Lassa viral hemorrhagic fever;
(c) the US Center for Disease Control (CDC);
(d) Doctors Without Borders (also known by its French name, Medicins Sans Frontiers);
(e) Tekmira, a Canadian pharmaceutical company;
(f) The UK's GlaxoSmithKline; and
(g) the Kenema Government Hospital in Kenema, Sierra Leone.
Reports narrate stories of the US Department of Defense (DoD) funding Ebola trials on humans, trials which started just weeks before the Ebola outbreak in Guinea and Sierra Leone. The reports continue and state that the DoD gave a contract worth $140 million dollars to Tekmira, a Canadian pharmaceutical company, to conduct Ebola research.his research work involved injecting and infusing healthy humans with the deadly Ebola virus. Hence, the DoD is listed as a collaborator in a "First in Human" Ebola clinical trial (NCT02041715, which started in January 2014 shortly before an Ebola epidemic was declared in West Africa in March. Disturbingly, many reports also conclude that the US government has a viral fever bioterrorism research laboratory in Kenema, a town at the epicentre of the Ebola outbreak in West Africa.
The only relevant positive and ethical olive-branch seen in all of my reading is that Theguardian.com reported, "The US government funding of Ebola trials on healthy humans comes amid warnings by top scientists in Harvard and Yale that such virus experiments risk triggering a worldwide pandemic." That threat still persists.
THE NEED FOR LEGAL ACTION TO OBTAIN REDRESS FOR DAMAGES INCURRED DUE TO THE PERPETUATION OF INJUSTICE IN THE DEATH, INJURY AND TRAUMA IMPOSED ON LIBERIANS AND OTHER AFRICANS BY THE EBOLA AND OTHER DISEASE AGENTS.
The U. S., Canada, France, and the U. K. are all implicated in the detestable and devilish deeds that these Ebola tests are. There is the need to pursue criminal and civil redress for damages, and African countries and people should secure legal representation to seek damages from these countries, some corporations, and the United Nations.Evidence seems abundant against Tulane University, and suits should start there. Yoichi Shimatsu's article, The Ebola Breakout Coincided with UN Vaccine Campaigns, as published on August 18, 2014, in the Liberty Beacon.
AFRICAN LEADERS AND AFRICAN COUNTRIES NEED TO TAKE THE LEAD IN DEFENDING BABIES, CHILDREN, AFRICAN WOMEN, AFRICAN MEN, AND THE ELDERLY. THESE CITIZENS DO NOT DESERVE TO BE USED AS GUINEA PIGS!
Africa must not relegate the Continent to become the locality for disposal and the deposition of hazardous chemicals, dangerous drugs, and chemical or biological agents of emerging diseases.
There is urgent need for affirmative action in protecting the less affluent of poorer countries, especially African citizens, whose countries are not as scientifically and industrially endowed as the United States and most Western countries, sources of most viral or bacterial GMOs that are strategically designed as biological weapons.
It is most disturbing that the U. S. Government has been operating a viral hemorrhagic fever bioterrorism research laboratory in Sierra Leone. Are there others? Wherever they exist, it is time to terminate them. If any other sites exist, it is advisable to follow the delayed but essential step: Sierra Leone closed the US bioweapons lab and stopped Tulane University for further testing.
The world must be alarmed. All Africans, Americans, Europeans, Middle Easterners, Asians, and people from every conclave on Earth should be astonished. African people, notably citizens more particularly of Liberia, Guinea and Sierra Leone are victimized and are dying every day. Listen to the people who distrust the hospitals, who cannot shake hands, hug their relatives and friends. Innocent people are dying, and they need our help. The countries are poor and cannot afford the whole lot of personal protection equipment (PPE) that the situation requires.
The threat is real, and it is larger than a few African countries. The challenge is global, and we request assistance from everywhere, including China, Japan, Australia, India, Germany, Italy, and even kind-hearted people in the U.S., France, the U.K., Russia, Korea, Saudi Arabia, and anywhere else whose desire is to help.
The situation is bleaker than we on the outside can imagine, and we must provide assistance however we can. To ensure a future that has less of this kind of drama, it is important that we now demand that our leaders and governments be honest, transparent, fair, and productively engaged. They must answer to the people.  
Please stand up to stop Ebola testing and the spread of this dastardly disease.
Thank you very much.
Sincerely,
Dr. Cyril E. Broderick, Sr
About the Author:
Dr. Broderick is a former professor of Plant Pathology at the University of Liberia's College of Agriculture and Forestry. He is also the former Observer Farmer in the 1980s. It was from this column in our newspaper, the Daily Observer, that Firestone spotted him and offered him the position of Director of Research in the late 1980s. In addition, he is a scientist, who has taught for many years at the Agricultural College of the University of Delaware.
http://www.liberianobserver.com/security/ebola-aids-manufactured-western-pharmaceuticals-us-dod
As you have read, The U.S. Department of Defense funded Ebola trials on humans only weeks before the Ebola outbreak in Guinea and Sierra Leone. Dr. Cyril Broderick also noted that, "sites around Africa, and in west Africa, have over the years been set up for testing emerging diseases, especially Ebola. The WHO and several other UN Agencies have been implicated in selecting and enticing African countries to participate in the testing events, promoting vaccinations, but pursuing various testing regiments."
It is certainly possible that the United States Department of Defense (DOD) and other Western countries are directly responsible for infecting Africans with the Ebola virus. Oh yes. Been there done that.
Dr. Broderick noted that the U.S. government has a research laboratory located in a town called Kenema in Sierra Leone that studies "viral fever bioterrorism".
It is also the town where the "epicentre of the Ebola outbreak in West Africa." Dr. Broderick a says, "there is urgent need for affirmative action in protecting the less affluent of poorer countries, especially African citizens, whose countries are not as scientifically and industrially endowed as the United States and most Western countries, sources of most viral or bacterial GMOs that are strategically designed as biological weapons. It is most disturbing that the U. S. Government has been operating a viral hemorrhagic fever bioterrorism research laboratory in Sierra Leone. Are there others?"
As mentioned, before, been there done that. Bio-warfare and experiments are nothing new to the United States government. Between 1946 and 1948 President Harry S. Truman and Guatemalan President Juan José Arévalo conspired to deliberately infect more than 1500 soldiers, prisoners, mental patients and prostitutes with syphilis and other sexually transmitted diseases. None of the test subjects infected gave informed consent. How nice. So loving.
The study in Guatemala was led by John Cutler, a US health service physician who also took part in the controversial Tuskegee Syphilis experiments which began in the 1930's, where black Americans were intentionally given syphilis and left untreated to study the effects. So, the truth is, Nazi-esque science originated right here in the good ole baseball and apple pie, Chevrolet U.S.A..  How about that?
The U.S. government is guilty of conducting numerous unethical medical experiments on people not only in Guatemala but in other countries and on its own territory. Believe it or not, Josef Mengele was among them. Oh yes. Mengele was covertly recruited by the CIA during Operation Paperclip shortly after World War 2.
In fact there are still to this day, Nazis living in paradise in Argentina, Paraguay and other South American countries. Oh yes. But going into that would be a blog in itself.
Yes, US government agencies have a long, dirty and sadistic history of carrying out heinous medical experiments. They even have bio warfare research labs in Liberia and Sierra Leone. How about that for a coincidence?
This of course includes Ebola patent holders, the Centers for Disease Control and Prevention, who feel are not worried about the spead of Ebola in the U.S.. Heck, there even encouraging it. Maybe that is because they will benefit when the poisionous placebo vaccine is marketed to the fear stricken sheople. A little more hysteria, a rising domestic death count should do just the trick.
The real truth and actual fact is, that the Ebola false flag is a gargantuan hoax, rivaled only by the false flag attacks on 9/11/01. The Ebola "crisis", as all Hegelian deceptions will result in multimillion, if not billion dollar windfalls for Big Pharam intensive "research and development" to find a vaccine to prevent "Ebola".
Let's forget about the fact that Nation Institute of Health (NIH) and Big Pharma claim budget cuts have stalled this "ten year" long R&D into creating an Ebola vaccine.
Maybe they should take a look at the U.S. Government's patent on Ebola. Maybe that will shed some light on the subject and illuminate any sheople who may be reading this.
The United States Patent Office Patent, CA2741523A1 was issued in 2010 and is viewable here.   The applicants are listed as follows:
The Government Of The United States Of America As Represented By The Secretary, Department Of Health & Human Services, Center For Disease Control.
The summary of the patent states: "The invention provides the isolated human Ebola (hEbola) viruses denoted as Bundibugyo (EboBun) deposited with the Centers for Disease Control and Prevention, Atlanta, Georgia, United States of America) on November 26, 2007 and accorded an accession number 200706291."
Despite the fact that Ebola is bio-weapon created in a lab and has no known cure, shouldn't this raise an eyebrow even to the most government loving, servitude embracing sheop? One must read Dr. Leonard Horowitz (1996) book, EMERGING VIRUSES: AIDS AND EBOLA: NATURE, ACCIDENT, OR INTENTIONAL for further understanding that AIDS and EBOLA are indeed U.S. Government Militarized Bio-Weapons.
Of course, whatever "vaccine" is devised will no doubt be tainted for certain communities. Again, this is a historically proven fact that AIDS, for example was spread in America via the Hepatitis B vaccination campaign in the gay community in 1978.
Again, refer to Dr. Horowitz's great book, EMERGING VIRUSES for more details:
The globalists may try a mandatory vaccination campaign.
If this occurs, run to the hills!
DO NOT TAKE ANY VACCINE!
Vaccination is how Ebola was spread in the first place.  Do not think Americans will be immune to this evil. This is how the New World Order rolls. It is all part of the globalist agenda.
Remember, FDR famously states that there are no coincidences, that events are designed to happen. So what is the design of the Ebola hoax?
The first thing to ask yourself is, "cui bono"? Who benefits? Who benefits from the this sudden and ever growing, overhyped Ebola scare?
Patenting this strain of Ebola is very suspicious. It demonstrates intent to profit, and of course claims to have created the disease strain. If that is not worrisome knowing the history of U.S. government bio-warfare being unleashed on an unknowing population, I do not know what will.Is this really all a coincidence that the Ebola outbreak coincides with UN vaccine campaigns? Can you not realize the Machiavellian deception the world is being subjected to by these Hegelian evil doers?
Immediately, the pharmaceutical and biotech vultures began circling the scene drooling for the great windfall profits the Ebola "outbreak" has caused.
Already several countries, including Russia are working against time to create a vaccine for Ebola, a bio-weapon that has no cure. Only truly naive dumbed down idiots will continue to listen to the lies coming from the many mouthpieces of the New World Order, like Obama, who has never told a lie and is as completely honest at George Washington.
Didn't everyone save $2,500 on their insurance, was able to keep their plans and their doctors? Of course they did. And the IRS is not spying on Constitutionalists and conservatives who object to the transformation of America into Amerika, a totalitarian socialist state.
For a very nefarious reason, Political correctness ALWAYS rears its ugly hear trumping truth,  freedom, liberty, reality and common sense.   For example:
It IS racist to not allow West African business travelers and students to study how to be indoctrinated at U.S. socialist colleges and universities.
Of course.  IT'S RACIST!   But it is NOT racist to support Planned Parenthood, who murder 50% of black pregnant women's unborn children each and every year?
Logic, it seems, has been thrown out the window never to be seen again.  Like a lost puppy.
Denying these facts, or thinking elsewise than the government mandated agendas is simply a conspiracy theory.  OUTRAGEOUS!
For example, here are some of the government's facts, er–lies:
Our borders are secure and no dangerous terrorists or diseased infected children, pedophiles, sex traffickers, gang bangers, drug smugglers and assorted felons have entered Our country.  The government doesn't know, nor does it care.  It hasn't for almost 40 years, despite broken promises from both sides of the political aisle, both demorat and republiscum for all that time.
Ask yourself, why?
Because it is part of the deindustrialization agenda, folks.
Agenda 21.   One world government.
But NO!!!!!!! Only a despicable racist would allow truth, logic and critical thinking to sway the world away from the official stories propelled by the government media of the State.
Looks to me, due to the aforementioned patent and other slithery under the table corporate dealings, past, present and future, it seems the U.S. Government will benefit by whoever "discovers" the Ebola vaccine. No doubt other companies will be then tasked to produce the vaccine, giving it's owners a licensing fee. Whenever and whoever develops this bogus vaccine, the U.S. government will gain patent income to add to its black operations slush fund.
Remember the $2 trillion Donald Rumsfeld reported missing from the Department of Defense on September 10, 2001? It was the news story of the day. Rumsfeld was really under the gun that day, stammering over his words, liar that he is. Do you remember? Well, the very next day that number one news story was forever washed down the memory hole.
Given massive PR treatment with Madison Avenue shine and Hollywood glitter, politicians, presidents specifically, are treated and regarded as icons. Rockstars. This is a dangerous deception. Mostly, because they are all a lot of the most dishonest pack of liars on the face of the earth.
Still, we believe the lies. We want to forget how many times Clinton lied, Or GW Bush, or the current liar in chief, Obama. Remember, folks: liars are liars and leopards do not change their spots. Especially political serpents.
Now if my article here is angering you, don't KILL THE MESSENGER. It might very well likely be that you are starting to come out of the fog. The mass media mind contol ether may be wearing off. Yes, you will be VERY ANGRY when you wake up. Waking up is very much like grieving the loss of a loved one because you realize entire belief systems were lies. Yes, you will be angry.
But IT IS NOT YOUR FAULT.   The good news is that now you know the enemy and can see through their lies.  It is like in the 1988 John Carpenter film,  THEY LIVE, you have a special pair of sunglasses that allows you to spot the enemy.
Remember, to fight the enemy, you first have to know the enemy. The New World Order is the enemy . . . of all humanity.
The following information should be quite telling, even if you are a hopelessly mass media mind controlled sheop:
The first signs of Ebola occured in Guinea and concurred with three World Health Organization vaccine campaigns conducted in collaboration with UNICEF.  
I know, everyone thinks the WHO and UNICEF and the UN are humanitarian organizations. In actuality they are the forces working to install the New World Order and destroy the sovereignty of the United States to create a one world, totalitarian socialist government.
I know this is hard to believe for some, but again, history proves it. I know it is difficult that Bono, Oprah and Madonna are so invested in helping the poor, they are really window dressing to cover up the hidden agenda of all of these organizations.
In true Orwellian form, the United Nations speaks peace and makes war, UNICEF helps children by infecting them with disease via vaccination and the World Health Organization oversees the entire genocidal operation. This is not a conspiracy theory. It is a fact.
With the trillions spend and all the ads for Feed the Children and UNICEF, don't you think there would be a dent in Third World poverty? Sure it should.   But it doesn't.   Never did.   Never will. Ending poverty and industrialization of the Third World literally goes against United States Foreign Policy.
They can talk about helping to end poverty, starvation and genocide in the Third World and industrialize these poor countries it will never happen.     The globalists do not want to help the people of all of these poor nations. 
They want their natural resources, plain and simple.  Everything else is a ruse.  Like the Ebola ruse to sell a new vaccine for a disease that has no cure.   It is all propaganda.
Still don't believe? I know. I understand.
After all, Angelina Jolie with all her adopted third world children and now Alyssa Milano are the pin up poster girls for UNICEF and the CFR.  They promote the great deception that these organizations are working to end poverty and death in Africa and other third world domains while the opposite is true.
It is truly Nazi-esque deception.  Textbook.
At least two of the vaccination programs were implemented by Doctors Without Borders, a Rockefeller funded and controlled globalist shill organization. THIS SHOULD SPEAK VOLUMES.
We must understand the misguided influence these devil have over society and how they are obviously working on both sides of the aisle for themselves and the great forces behind them.
After office, presidents are truly treated as elitists, commanding $250,000 for a speech.   The whole scheme is such an outrageous racket considering that every president since Kennedy has completely sold America down the river.
Even in times of prosperity, America has lost in every category and has declined to the society we are now.    The deliberate deindustrialization of America has been chopped away by every president. Each program with all its outwardly good intentions, intentionally resulted in the opposite.
Here are but a few short examples of how good intentions intentionally pave the way to hell:
President Lyndon Johnson created the Social Welfare System. The Social Welfare System has destroyed families, lowered standards of living, education and has made the State the father figure in millions of low income and minority homes.    Social Welfare has increased drug use and poverty, limiting upward mobility while professing to lift upward mobility.
The CIA are the world's leading drug suppliers.  They are the big muscle behind the drugs.  Again, this is not new information.   Pulitzer Prize winning investigative Journalist, Gary Webb allegedly shot himself twice in the head, (an incredibly feat, wouldn't you say?) His death was ruled a "suicide".
Gary Webb was a thorn in the CIA's side. He revealed the truth about the CIA creating the crack cocaine epidemic in poor black welfare communities in the 1980's to helf fund the Contras in Nicaragua.  This if of course not new information.   After all, this is how the New World Order rolls.
In fact, (I am certain it will be a CIA fluff propaganda piece), but there is movie coming out soon called, KILLING THE MESSENGER about the Gary Webb story.  We all should see it.
In 2012, Wachovia and Wells Fargo were fined some $200 million for laundering $370 billion of CIA drug money. A real slap on the wrist, wouldn't you say?
Folks, this rabbit hole is VERY DEEP.
Almost 50 years later we see an even larger poverty class, where some 93 million Americans are not working, despite bogus government labor statistics hype.
Call me a Debbie-downer if you'd like, but statistics prove America has been on an economic flat-line since 2008.    Considering they literally put their plans in writing, we can see that this will continue.
Read Tragedy and Hope by Carroll Quigley for more insight into this fact.   Also check out United Nations Agenda 21 and the Council on Foreign Relations.
These and others are the very same organizations who are  working against the best interest of the American people for their globalist Utopian Atlantis while professing to be helping America.
WAKE UP!!!
Even the nation killers at the International Monetary Fund recently commented that the 2008 bankster bailouts and "stimulus" did nothing to help the economy.
Did anyone, even a dumbed down  sheop think it would actually work?    Once again, the American fools believed the professional liars.
But the paid liars of the controlled mainstream media and the political liars and hacks kept saying things were improving.
They are not.   The market crash and bailout has destroyed the economy– and still there is a debt crisis and imminent financial collapse looming over every American's head.
Do you really think things are going to change?     It has been almost 7 years.     Has anything really changed?  Hope and Change has been transformed into more misery and even more status quo.
Obama lovers are willfully ignorant to the fact that only the rich prosper with hope and change.  There was never any other agenda, really.
Obama is another puppet of the Wall Street elite.  He is an insider, convincing you that he working for the middle class as he destroys the middle class.
All the while dumbed down, uninformed sheople embrace their own servitude by supporting Obama and Marxism, without even realizing it.     Such a sad state of affairs. Pathetic.
Albert Einstein stated that the "definition of insanity is doing the same thing and expecting a different result."
And now, there is the Ebola false flag bio-weapon that has no known cure being willfully spread here in America. Wiser countries have limited travel, but not the U.S. Oh now.
In fact, come on over. The southern border is wide open for the impoverished huddled masses, who unlike the immigrants of 100 years ago who had the industrial revolution to flourish, America is now fast becoming a welfare state.
That reminds me, the following is an article from Look Magazine:
Look Magazine
Full Article. Published on January 4, 1962:
Gradual democratization of the Soviet Union and the abolition of wars by 1987 is predicted by Israel Premier David Ben-Gurion in a statement published in the current issue of Look magazine which carries a number of interviews on the world outlook 25 years from now. Mr. Ben-Gurion's statement reads:
The image of the world in 1987 as traced in my imagination: The Cold War will be a thing of the past. Internal pressure of the constantly growing intelligentsia in Russia for more freedom and the pressure of the masses for raising their living standards may lead to a gradual democratization of the Soviet Union.
On the other hand, the increasing influence of the workers and farmers, and the rising political importance of men of science, may transform the United States into a welfare state with a planned economy.
"Western and Eastern Europe will become a federation of autonomous states having a Socialist and democratic regime. With the exception of the USSR as a federated Eurasian state, ail other continents will become united in a world alliance, at whose disposal will be an international police force. All armies will be abolished, and there will be no more wars.
"In Jerusalem, the United Nations (a truly United Nations) will build a Shrine of the Prophets to serve the federated union of all continents; this will be the seat of the Supreme Court of Mankind, to settle all controversies among the federated continents, as prophesied by Isaiah. Higher education will be the right of every person in the world." – Ben Gurio
A pill to prevent pregnancy will slow down the explosive natural increase in China and India, And by 1987, the average life-span of man will reach 100 years." Ben Gurian, 1962
Welcome to the New World Order.
Indeed many of Ben Gurian's predictions have come to pass, like the European Union, NAFTA and GATT, the rising social welfare State and even top secret life extention technologies (FOR THE ELITE ONLY).
Indeed, many of these events have been "foretold". Ben Gurian certainly predicted the future quite accurately, did he not? Some events have already come to pass.   Others, still to come.
Like the continuing Ebola soap opera psy-op, we will all simply have to wait and see.
WAKE UP OTHERS AND SHARE THE TRUTH!
Watch TRUTH TALK NEWS
"Where truth the mainstream media ignores is the top story!"
Subscribe, follow and share the Truth!
http://www.TruthTalkNews.blogspot.com
http://www.youtube.com//FreedomFirstFilms
http://www.livestream.com/TruthTalkNews
http://www.youtube.com/TruthTalkNewsLIVE
http://www.twitter.com/TruthTalkNews
'One basic truth can be used as a foundation for a mountain of lies, and if we dig down deep enough in the mountain of lies, and bring out that truth, to set it on top of the mountain of lies; the entire mountain of lies will crumble under the weight of that one truth, and there is nothing more devastating to a structure of lies than the revelation of the truth upon which the structure of lies was built, because the shock waves of the revelation of the truth reverberate, and continue to reverberate throughout the Earth for generations to follow, awakening even those people who had no desire to be awakened to the truth.' – Delamer Duverus
If you seek truth and want to restore Constitutional Gov't please subscribe and share the valuable information contained on this blog. Thank you for your continued support. Together we can restore Our republic. Together we can be the change we wish to see in the world by exposing the forces that wish to enslave us.
All content on TRUTH TALK NEWS and affiliated sites are for the purpose of FAIR USE and can be used by anyone in accordance with U.S. Copyright law.  Please share this information widely.
FAIR USE NOTICE: Some content displayed on this site may contain copyrighted material the use of which has not been specifically authorized by the copyright owner.  This material has been made available in our efforts to advance understanding political, human rights, economic, democracy, scientific, and social justice issues, etc. constituting a 'fair use' of any such copyrighted material as provided for in section 107 of the US Copyright Law. In accordance with Title 17 U.S.C. Section 107, all the material on this site is distributed without profit to those who have expressed a prior interest in receiving the included information for research and educational purposes.