by Howard Nema
Despite dire economic conditions brought on by the Rothschild controlled central bank, the Obama Regime has targeted Venezuela for further de-industrialization, economic decline and misery.
Just like the sanctions that killed 500,000 Iraqi children during the Clinton administration while Saddam Hussein lived in luxury, and many other uses of this despicable tactic throughout the years, the Obama regime is now preparing sanctions against Venezuela.  
The proposed sanctions are due to human rights violations committed during protests caused by new government policies implemented after the death of Hugo Chavez in March, 2013.   
Chavez likely succumbed to a fast killing bio-weapon attack and even blamed the CIA shortly before his death.
According to CNN,  Chavez handpicked successor Nicolas Maduro suggested that Chavez may have been deliberately infected with cancer or some other bio-weapon and called Chavez's death an assassination, according to The Washington Post.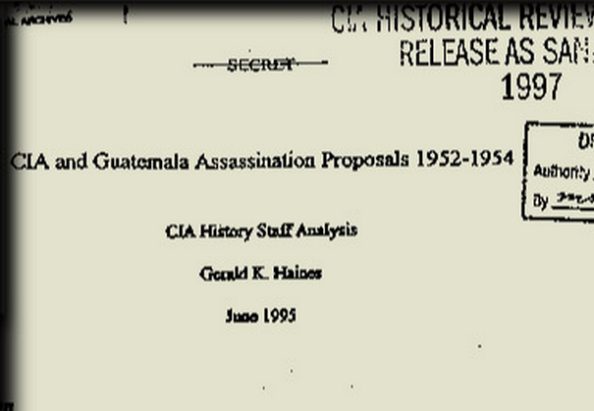 It certainly would not be the first time the CIA assassinated leaders to further the secret government's New World Order agenda.
Here is the CIA ASSASSINATION MANUAL written by MK ULTRA mastermind Dr. Sidney Gottlieb in 1953.
Starting in February, 2014  hundreds of thousands of Venezuelans took to the streets protesting against high inflation, shortages and rampant crime.
 In true Hegelian fashion, the hidden hand of the Rothschild controlled IMF bank nation killers has once again forced a "humanitarian action" in the House and Senate who passed a bill to impose sanctions on Venezuelan officials who are not playing ball the with central banksters.
The following list comprises the Rothschild's Central Bank holdings in alphabetical order: 
Afghanistan: Bank of Afghanistan
Albania: Bank of Albania
Algeria: Bank of Algeria
Argentina: Central Bank of Argentina
Armenia: Central Bank of Armenia
Aruba: Central Bank of Aruba
Australia: Reserve Bank of Australia
Austria: Austrian National Bank
Azerbaijan: Central Bank of Azerbaijan Republic
Bahamas: Central Bank of The Bahamas
Bahrain: Central Bank of Bahrain
Bangladesh: Bangladesh Bank
Barbados: Central Bank of Barbados
Belarus: National Bank of the Republic of Belarus
Belgium: National Bank of Belgium
Belize: Central Bank of Belize
Benin: Central Bank of West African States (BCEAO)
Bermuda: Bermuda Monetary Authority
Bhutan: Royal Monetary Authority of Bhutan
Bolivia: Central Bank of Bolivia
Bosnia: Central Bank of Bosnia and Herzegovina
Botswana: Bank of Botswana
Brazil: Central Bank of Brazil
Bulgaria: Bulgarian National Bank
Burkina Faso: Central Bank of West African States (BCEAO)
Burundi: Bank of the Republic of Burundi
Cambodia: National Bank of Cambodia
Came Roon: Bank of Central African States
Canada: Bank of Canada – Banque du Canada
Cayman Islands: Cayman Islands Monetary Authority
Central African Republic: Bank of Central African States
Chad: Bank of Central African States
Chile: Central Bank of Chile
China: The People's Bank of China
Colombia: Bank of the Republic
Comoros: Central Bank of Comoros
Congo: Bank of Central African States
Costa Rica: Central Bank of Costa Rica
Côte d'Ivoire: Central Bank of West African States (BCEAO)
Croatia: Croatian National Bank
Cuba: Central Bank of Cuba
Cyprus: Central Bank of Cyprus
Czech Republic: Czech National Bank
Denmark: National Bank of Denmark
Dominican Republic: Central Bank of the Dominican Republic
East Caribbean area: Eastern Caribbean Central Bank
Ecuador: Central Bank of Ecuador
Egypt: Central Bank of Egypt
El Salvador: Central Reserve Bank of El Salvador
Equatorial Guinea: Bank of Central African States
Estonia: Bank of Estonia
Ethiopia: National Bank of Ethiopia
European Union: European Central Bank
Fiji: Reserve Bank of Fiji
Finland: Bank of Finland
France: Bank of France
Gabon: Bank of Central African States
The Gambia: Central Bank of The Gambia
Georgia: National Bank of Georgia
Germany: Deutsche Bundesbank
Ghana: Bank of Ghana
Greece: Bank of Greece
Guatemala: Bank of Guatemala
Guinea Bissau: Central Bank of West African States (BCEAO)
Guyana: Bank of Guyana
Haiti: Central Bank of Haiti
Honduras: Central Bank of Honduras
Hong Kong: Hong Kong Monetary Authority
Hungary: Magyar Nemzeti Bank
Iceland: Central Bank of Iceland
India: Reserve Bank of India
Indonesia: Bank Indonesia
Iran: The Central Bank of the Islamic Republic of Iran
Iraq: Central Bank of Iraq
Ireland: Central Bank and Financial Services Authority of Ireland
Israel: Bank of Israel
Italy: Bank of Italy
Jamaica: Bank of Jamaica
Japan: Bank of Japan
Jordan: Central Bank of Jordan
Kazakhstan: National Bank of Kazakhstan
Kenya: Central Bank of Kenya
Korea: Bank of Korea
Kuwait: Central Bank of Kuwait
Kyrgyzstan: National Bank of the Kyrgyz Republic
Latvia: Bank of Latvia
Lebanon: Central Bank of Lebanon
Lesotho: Central Bank of Lesotho
Libya: Central Bank of Libya
Uruguay: Central Bank of Uruguay
Lithuania: Bank of Lithuania
Luxembourg: Central Bank of Luxembourg
Macao: Monetary Authority of Macao
Macedonia: National Bank of the Republic of Macedonia
Madagascar: Central Bank of Madagascar
Malawi: Reserve Bank of Malawi
Malaysia: Central Bank of Malaysia
Mali: Central Bank of West African States (BCEAO)
Malta: Central Bank of Malta
Mauritius: Bank of Mauritius
Mexico: Bank of Mexico
Moldova: National Bank of Moldova
Mongolia: Bank of Mongolia
Montenegro: Central Bank of Montenegro
Morocco: Bank of Morocco
Mozambique: Bank of Mozambique
Namibia: Bank of Namibia
Nepal: Central Bank of Nepal
Netherlands: Netherlands Bank
Netherlands Antilles: Bank of the Netherlands Antilles
New Zealand: Reserve Bank of New Zealand
Nicaragua: Central Bank of Nicaragua
Niger: Central Bank of West African States (BCEAO)
Nigeria: Central Bank of Nigeria
Norway: Central Bank of Norway
Oman: Central Bank of Oman
Pakistan: State Bank of Pakistan
Papua New Guinea: Bank of Papua New Guinea
Paraguay: Central Bank of Paraguay
Peru: Central Reserve Bank of Peru
Philip Pines: Bangko Sentral ng Pilipinas
Poland: National Bank of Poland
Portugal: Bank of Portugal
Qatar: Qatar Central Bank
Romania: National Bank of Romania
Russia: Central Bank of Russia
Rwanda: National Bank of Rwanda
San Marino: Central Bank of the Republic of San Marino
Samoa: Central Bank of Samoa
Saudi Arabia: Saudi Arabian Monetary Agency
Senegal: Central Bank of West African States (BCEAO)
Serbia: National Bank of Serbia
Seychelles: Central Bank of Seychelles
Sierra Leone: Bank of Sierra Leone
Singapore: Monetary Authority of Singapore
Slovakia: National Bank of Slovakia
Slovenia: Bank of Slovenia
Solomon Islands: Central Bank of Solomon Islands
South Africa: South African Reserve Bank
Spain: Bank of Spain
Sri Lanka: Central Bank of Sri Lanka
Sudan: Bank of Sudan
Surinam: Central Bank of Suriname
Swaziland: The Central Bank of Swaziland
Sweden: Sveriges Riksbank
Switzerland: Swiss National Bank
Tajikistan: National Bank of Tajikistan
Tanzania: Bank of Tanzania
Thailand: Bank of Thailand
Togo: Central Bank of West African States (BCEAO)
Tonga: National Reserve Bank of Tonga
Trinidad and Tobago: Central Bank of Trinidad and Tobago
Tunisia: Central Bank of Tunisia
Turkey: Central Bank of the Republic of Turkey
Uganda: Bank of Uganda
Ukraine: National Bank of Ukraine
United Arab Emirates: Central Bank of United Arab Emirates
United Kingdom: Bank of England
United States: Federal Reserve, Federal Reserve Bank of New York
Vanuatu: Reserve Bank of Vanuatu
Venezuela: Central Bank of Venezuela
Vietnam: The State Bank of Vietnam
Yemen: Central Bank of Yemen
Zambia: Bank of Zambia
Zimbabwe: Reserve Bank of Zimbabwe
Prior to the false flag terror attacks on 9/11/01 there were only 7 countries that lacked a Rothschild Central bank: Afghanistan, Iraq, Sudan, Libya, Cuba, Iran and North Korea.
By 2014 only three remaining countries do not have a Rothschild Central Bank:  Cuba, Iran and North Korea.
In 2007 coincidentally, (if you believe in coincidences) retired General Wesley Clark revealed U.S. plans to destroy 7 countries in 5 years.   The countries in question were Iraq, Syria, Lebanon, Libya, Somalia, Sudan and Iran.
Getting back to the recently passed U.S. Senate bill proposing sanctions that would freeze Venezuelan assets in the U.S. and deny visas for travel to the States.
(Of course, anyone seeking to illegally cross our southern border will be welcome.)

White House officials confirm Obama will sign the sanction measures into law.
In an angry, passionate speech on Tuesday, Venezuelan President Nicolas Maduro fought back:
"Who is the Senate of the United States to sanction the homeland of Bolivar.   We refuse to accept insolent imperialist sanctions."
Imperialist indeed.   The American sheople are willfully unaware that the United States and Great Britian are partners in the Anglo-American Imperialist establishment working in concert to forge the New World Order one world, totalitarian socialist state, where all aspects of human life are under control of a crew of elite collectivist sociopaths who profess to be working for peace, freedom and economic opportunity while waging constant enslaving economic and political warfare against these very same countries they claim to be assisting.
Since World War Two the United States has a long and diabolical list of bringing "peace", "freedom", "liberty" and "prosperity" to "oppressed" nations:
1945 – China
1945–49 – Germany.
1945–55 – Austria.
1945–52 – Japan.
1945–46 – Philippines
1945–47 – China
1945–49 – South Korea
1946 – Italy
1948 – Jerusalem
1948 – Germany
1948–49 – China:
1950–53 – Korean War
1950–55 – Taiwan
1954–55 – China:
1955–75 – Vietnam
1956 – Egypt
1958 – Lebanon
1959–60 – the Caribbean
1961 – Cuba: The Bay of Pigs Invasion
1962 – Thailand
1962 – Cuban missile crisis
1962–75 – Laos
1964 – Congo (Zaïre)
1965 – Dominican Republic
1967 – Israel: The USS Liberty incident, where a United States Navy Technical Research Ship was attacked on June 8, 1967 by Israeli forces, killing 34 and wounding more than 170 U.S. crew members as a ruse to get the U.S. involved in Israel's war against Egypt.
1967 – Congo (Zaïre)
1968 – Laos & Cambodia
1970 – Cambodia
1972 – North Vietnam
1973 – Operation Nickel Grass, a strategic airlift operation conducted by the United States to deliver weapons and supplies to Israel during the Yom Kippur War.
1974 – Cyprus
1975 – Cambodia
1976 – Lebanon
1976 – Korea
1978 – Zaïre (Congo)
1980 – Iran
1980 – Sinai
1981 – El Salvador
1981 – Libya
1982 – Sinai
1982 -83 – Lebanon
1983 – Grenada
1983–89 – Honduras
1986 – Nicaragua
1983 – Chad
1984 – Persian Gulf
1986 – Libya
1986 – Bolivia
1987 – 88 – Persian Gulf
1987 – Persian Gulf
1988 – Panama: During the heat of Iran/Contra, the United States increased pressure on Panamanian dictator General Manuel Noriega to resign, sending 1,000 troops to Panama, to "further safeguard the canal, US lives, property and interests in the area." The forces supplemented 10,000 U.S. military personnel already in the Panama Canal Zone to protect the government's secret drug smuggling operation through Mena, Arkansas.
1989 – Libya
1989 – Panama
1989 – Colombia
1989 – Bolivia
1989 – Peru: Andean Initiative in Hegelian "War on Drugs". On September 15, 1989, President Bush announced that military and law enforcement assistance would be sent to help the Andean nations of Colombia, Bolivia, and Peru combat drug producers and traffickers competing with U.S. CIA drug smuggling operations.
1989 – Philippines
1989–90 – Panama: United States invasion of Panama and Operation Just Cause, On December 21, 1989, President Bush ordered U.S. military forces to Panama to protect the lives of American citizens and take out General Noriega, who fell out of favor with the Bush Administration's secret U.S. drug trade.
1990 – Liberia
1990 – Saudi Arabia
1991 – Iraq and Kuwait: Gulf War
1991–96 – Iraq
1991 – Zaire
1992 – Sierra Leone
1992–96 – Bosnia and Herzegovina
1992 – Kuwait
1992–2003 – Iraq
1992–95 – Somalia
1993 – 94 – Macedonia
1994–95 – Haiti
1996 – Liberia
1996 – Central African Republic
1996 – Kuwait
1997 – Albania
1997 – Congo and Gabon
1997 – Sierra Leone
1997 – Cambodia
1998 – Iraq
1998 – Guinea-Bissau
1998–99 – Kenya and Tanzania
1998 – Afghanistan and Sudan
1998 – Liberia
1999–2001 – East Timor
1999 – Serbia
2000 – Sierra Leone
2000 – Nigeria
2000 – Yemen
2000 – East Timor
2001- present – War in Afghanistan: The Hegelian "War on Terror" begins on October 7, 2001 when U.S. Armed Forces invade Afghanistan as a ruse concocted after the 9/11 false flag terror attacks which by the way was committed mostly by Saudi Nationals and aided by the Israeli Mossad.  
Of course, the U.S. does not invade Saudi Arabia, or Israel and starts looking in caves for their created boogie man CIA asset Tim Osman, AKA  Osama Bin Ladin.  
U.S. combat actions against Al (CIA) Qaeda and Taliban terrorists commence in Afghanistan while establishing yet another Rothschild Central Bank and commandeering the lucrative opium and lithium trade. 
2002 – Yemen and the Philippines
2003 – Liberia: Second Liberian Civil War
2003–2011 – War in Iraq
2003 – Georgia and Djibouti: "US combat equipped and support forces" had been deployed to Georgia and Djibouti to help in enhancing their "counterterrorist capabilities.
2004 – Haiti
2004 – War on Terror: U.S. anti-terror related activities were underway in Georgia, Djibouti, Kenya, Ethiopia, Yemen, and Eritrea.
2004–present: Pakistan
2006 – Lebanon
2007 – Somalia
2008 – South Ossetia, Georgia
2010-present – Yemen
2011 – Libya: Operation Odyssey Dawn, United States and coalition enforcing U.N. Security Council Resolution 1973 with bombings of Libyan forces.
2011 – Somalia: Drone strikes on suspected "terrorists". This marks the 6th nation in which such strikes have been carried out, including Afghanistan, Pakistan, Iraq, Yemen and Libya.
2011-present – Uganda
2011 – Pakistan –  CIA COINTELPRO spin doctors disinformation psyop campaign begins with the reported "killing of Osama Bin Ladin", who actually died of Marfun Syndrome in late 2001, or early 2002 at the latest.
2012 – Jordan: 150 U.S. troops deployed to Jordan to help it contain the Syrian Civil War within Syria's borders.
2012 – Turkey: 400 troops and two batteries of Patriot missiles sent to Turkey to prevent any missile strikes from Syria.
2012 – Chad: 50 U.S. troops have deployed to the African country of Chad to help evacuate U.S. citizens and embassy personnel from the neighboring Central African Republic's capital of Bangui in the face of rebel advances toward the city.
2013 – Mali: U.S. forces assisted the French in Operation Serval with air refueling and transport aircraft.
2013 – Somalia: U.S. Air Force planes supported the French in the Bulo Marer hostage rescue attempt. However, they did not use any weapons.
2013 – Navy SEALs conducted a raid in Somalia. Simultaneously another raid took place in Tripoli, Libya, where Special Operations Forces captured Abu Anas al Libi (also known as Anas al-Libi)
2014-present – Uganda: V-22 Ospreys, MC-130s, KC-135s and additional U.S. soldiers are sent to Uganda to continue to help African forces search for Joseph Kony.
2014 – present – American intervention in Iraq: Hundreds of U.S. troops deployed to protect American assets in Iraq and to advise Iraqi and Kurdish fighters.   In August the U.S. Air Force conducted a humanitarian air drop and the U.S. Navy began a series of airstrikes against Islamic State-aligned forces throughout northern Iraq.
2014-present – American-led intervention in Syria
2014-present – Intervention against the Islamic State of Iraq and the Levant: Syrian locals forces and American-led coalition forces launch a series of arial attacks on ISIL and al-Nusra Front positions in Iraq and Syria.
2014 – 2014 Yemen
On December 4, 2014, al-Qaeda in the Arabian Peninsula (AQAP) threatened to execute the Somers if the U.S failed to the unspecified commands.   AQAP states they would be executed if the U.S attempted another rescue operation.
On December 6th, a second operation was launched. 40 U.S SEALs and 30 Yemeni troops were deployed to the compound where the remaining hostages were killed.
George Orwell said it best:
WAR IS PEACE – FREEDOM IS SLAVERY – IGNORANCE IS STRENGTH
Instead of U.S. sanctions that will only worsen conditions for the already suffering people of Venezuela while the elite live in luxury, Maduro's government officials rightly noted that America should bud out of their ongoing crisis and take care of its own problems.
Good advice.  After all, we sure have a quite a laundry list of our own, now don't we?
Unemployment, stagnant wages, job killing regulations, unsustainable debt, the economic destruction of the middle class with an ever widening gap between rich and poor , racial tensions and a rising police state has turned America from the land of opportunity to the land of of the Fees and Home of the Slaves.
The de-industrialization of America continues as scheduled, and the ultimate effects of the proposed sanctions on Venezuela may very well backfire and bolster Hugo Chavez' hand picked successor whose popularity has dwindled.
Polls tally a 20% approval rating of Maduro, where Chavez enjoyed over 70% approval.    U.S. sanctions could actually improve President Maduro's popularity as he turns up heated anti-U.S. rhetoric.
Yes, the proposed sanctions would add increasing pressure on an already chaotic and economically stagnant Venezuela with falling oil prices and could lead to the ousting of Maduro, which in my view is clearly the ultimate goal.
Although Venezuela already has a fractional reserve Rothschild Central Bank, Venezuela paid off all of its debt to the IMF bank in 2007 under Hugo Chavez, who pledged to restore prosperity to his people.
This is of course a no-no and could not possibly be tolerated by the hidden hand of the New World Order, who need leaders they can manipulate and control, and like Chavez, Maduro, who was Chavez' hand picked replacement is not one to be manipulated by the elite's simplified agenda of crushing economies to scoff up natural resources and burden their conquered nations with insurmountable debt.
For the record, there are only three countries left in the world who do not have a Rothschild controlled central bank.   They are  Syria, Iran and the next jewel in the New World Order's crown:  Cuba.
Below is a video of Obama's recent speech regarding the restoration of U.S. relations with Cuba.   His crafty use of language and twisted logic reveals a dangerous Machiavellian hidden agenda.  
Given Marxist Obama's soft approach to Communism this should be of no surprise to most, nor should the obvious hypocritical agenda chosen to weaken Venezuela with sanctions as U.S. and IMF bank interests diligently work to oust President Maduro.
If Maduro's supporters become further disillusioned with their worsening socio-economic plight, Obama's political ploy may succeed in achieving regime change to yet another puppet of the Rothschild collectivists.
However, sanctions could also have an opposite effect. Venezuelans facing 60% inflation and shortages could turn the tide in favor of Maduro and widen his base of support against the Anglo-American control freaks making the Venezuelan people's plight even worse.
Many Cuban exiles living in Miami have rallied against communist and socialist governments all across Latin America, including Venezuela.

Young, uniformed, dumbed down Cuban-Americans living in Florida have embraced the socialist demo-com trappings of the New Amerika with a "k", but their parents and grandparents who lived through the horrors of tyranny and oppression under the Communist regimes of Fidel and now Raul Castro are wiser.
This picture of a Cuban prison cell as "La Gaveta", or the drawer. As a form of torture political and non-political prisoners are confined up to 10 months. The small dimensions of the cells force prisoners to lie down all the time where they must defacate and urinate and lie in their own filth
They know about the iron fist of totalitarianism and understand first hand what socialism and communism delivers:
Poverty and oppression, except for the elite, who live in palaces while the common serfs struggle to survive.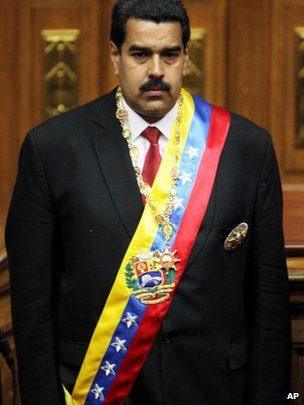 Venezuelan President Maduro worries that the Obama regime is being influenced by the Miami Anti-Cuba lobby and blames them for fueling the fire in Venezuela to destabilize and overthrow his government, but in reality it is the powerful influence of the Rothschilds and their minions at the Council on Foreign relations who are causing the destabilization, crime and economic decline in textbook New World Order fashion.  Order Out of Chaos.
The proposed sanctions would deeply damage U.S./Latin American relations.  Many countries in the region back Venezuela, seeing America as the bigger threat and view the sanctions on Venezuela as an attack on them all.
Nicaragua responded to the proposed sanctions by banning advocates of the bill like Cuban American anti-Castro Sen. Marco Rubio and Rep. Ileana Ros-Lehtinen from traveling there.
Sadly, many believe the great lie that socialism (and communism) help the average common citizen.  Nothing could be further from the truth.
Under communism and socialism, the wealth and freedom of the masses are stripped away, either swiftly, or incrementally while a small elite, reminiscent of America's 1% reap all the rewards.
Then of course, there are the purges.
When Castro came to power in 1959, he quickly imprisoned and executed the very high level supporters who helped bring him to power, in fear of a potential future coup.   The same is true for all totalitarians.  From Lenin, to Stalin, to Hitler, Mao, Pol-Pot.  History proves this to be true.
As leaders like the Maduro and the Castro brothers live high on the hog at the expense of the common citizen, more and more people are awakening to the deception.
This is of course happening to us right here in Amerika, right below our very noses.   But the majority of Americans are either willfully ignorant, in denial, or just too stupid to realize they are embracing their own servitude and enslavement to the New World Order socio-economic and political war machine which is a war against We the People.
History also proves that behind all of these brutal, genocidal dictators lies a Rothschild bank funding both sides of the conflict.
Today, the entire world faces a complete economic take-over by the Rothschilds and their minions via political and economic warfare as meticulously described in the document Silent Weapons For Quiet Wars unveiled at the 25th Anniversary meeting of the Bilderberg Group in Baden, West Germany from April 27-29, 1979.
Even though it is not surprising that America is now restoring diplomatic relations with Cuba, which will open the doors to the U.S. corporate elite and aid the Rothschilds in obtaining their central bank, it is completely outrageous and egregiously hypocritical.
Cuba is one of the most heinous violators of human rights and intends to inflict sanctions on Venezuela, who learned their craft from the Castro brothers  So why restore relations?
Well, since Jay-Zee and Beyonce recently vacationed in Cuba after given permission by the Obama Regime, could we expect any less?
The globalists behind Our secret government are after the Cuban's resources.  While the IMF bank nation killers are absolutely drooling, conservative Cuban Americans are outraged.
After all, Cuba is aligned with Venezuela and their rich oil fields, yet both peoples suffer under the oppression of communism and human rights violations and both totalitarian nations  blame America for their woes.
The Anti-Castro Cuban-American community have been the driving force preventing Washington from ending embargoes against communist Cuba human rights abuses fifty years, while U.S. propaganda focuses on how these sanctions are keeping the Cuban people in desperate poverty.  No, in actuality they are keeping the IMF bank nation killers from doing their thing.  Nation killing.
For that matter, why not close relations with China, who are the worst of all human rights abusers?
Communist China has flourished for more than 40 years at the detriment of the United States and the American people and to the benefit of the global corporate and banking elite due to the continuous wave of U.S. dollars pouring into China via the outsourcing of manufacturing jobs to produce cheap, dangerous and sub standard products produced by slave labor that the American sheople continue to purchase and consume.   Products that have resulted in loss of tens of millions of American jobs. And during this long term process has widened the gap between the rich and the poor, slowly and steadily eviscerating the middle class.
The U.S. China trade imbalance is enormous.   Although U.S. exports increased, the trade deficit with China expanded to $315 billion because imports grew by 6.6%, to $425 billion, or almost four times as much as the U.S. sells to China.
This trade imbalance has existed and continues to exist by design.   Like the "free and fair trade" frauds of NAFTA and GATT, free trade is not free and it has certainly not been fair to America.
We can all thank "Tricky Dick" Nixon and David Rockefeller who opened the doors to the worst of the worst violators of human rights in 1973.
In fact, David Rockefeller upon his return from China that year, wrote an article published in the New York Times entitled, "A China Traveler" where he called Chairman Mao Zedong, who slaughtered more than 60 million of his own people, "one of the the greatest leaders in history,"
China's one child policy which was adopted in 1979 became the blueprint for The United Nations Population Fund (UNFPA), formerly the United Nations Fund for Population Activities.   http://www.unfpa.org/
The "China Model" as it is known came about after the Chinese government observed the global debate over a possible overpopulation catastrophe suggested by the Club of Rome and the Sierra Club.
A social engineering plan was devised and concocted to reduce the China's population to the desired level of 700,000,000 by 2080, by strictly enforcing a one child policy as influenced by UN sponsored books like Limits to Growth and Ecoscience, co-written by current Obama Science Czar John P. Holdren  which promoted the idea of forced abortions, sterilizations and other totalitarian measures to cull population growth including the use of putting sterilants in water and food supplies.
So  why are we not sanctioning China?   And why have we now lifted the 50 year ban on trading with Cuba, but plan sanctions against Venezuela?
The answer is quite simple:  Money.  Namely, a Rothschild central bank in Cuba and typical IMF styled plundering  by insider mega corporations and regime change in Venezuela.
This is what has happened over the last decade in the middle east, has it not?   Libya, Eqypt, Iraq and Afghanistan have all experienced regime changes, each emerging with Rothschild central banks.
So why isn't there outrage?  Well, these powerful forces own the media for one.  For another, the sheople don't know any better do they?  They are too entrenched with the many diversions the media focuses on, like sports, reality shows and singing competitions like "The Voice" to worry about such meaningless things such as elite controlled global population reduction and Silent Weapons for Quiet Wars "nation building", which is simply a euphemism for regime change and economic slavery.
What is all too often dismissed by the mass herds of dumbed down, willfully ignorant sheople as conspiracy theories are in actuality conspiracy facts.
After all, the world is not as it seems.
Related article:
WAKE UP OTHERS AND SHARE THE TRUTH!
Watch TRUTH TALK NEWS
"Where truth the mainstream media ignores is the top story!"
Subscribe, follow and share the truth!
'One basic truth can be used as a foundation for a mountain of lies, and if we dig down deep enough in the mountain of lies, and bring out that truth, to set it on top of the mountain of lies; the entire mountain of lies will crumble under the weight of that one truth, and there is nothing more devastating to a structure of lies than the revelation of the truth upon which the structure of lies was built, because the shock waves of the revelation of the truth reverberate, and continue to reverberate throughout the Earth for generations to follow, awakening even those people who had no desire to be awakened to the truth.' – Delamer Duverus
If you seek truth and want to restore Constitutional Gov't please subscribe and share the valuable information contained on this site. Thank you for your continued support. Together we can restore Our republic. Together we can be the change we wish to see in the world by exposing the forces that wish to enslave us.
All content on TRUTH TALK NEWS and HowardNema.com are for the purposes of FAIR USE and can be used by anyone in accordance with U.S. Copyright law.
Please share this information widely!
FAIR USE NOTICE: Some content displayed on this video/site may contain copyrighted material the use of which has not been specifically authorized by the copyright owner. This material has been made available in our efforts to advance understanding political, human rights, economic, democracy, scientific, and social justice issues, etc. constituting a 'fair use' of any such copyrighted material as provided for in section 107 of the US Copyright Law. In accordance with Title 17 U.S.C. Section 107, all the material on this site is distributed without profit to those who have expressed a prior interest in receiving the included information for research and educational purposes.