By Howard Nema
Some of my TRUTH TALK NEWS listeners and subscribers may recall the notorious "Truthwar Incident" in 2012 when I was the host of  WE ARE CHANGE on NFormd Radio.
Many Canadian news sources are now covering the case of Scott David Peters of Winnipeg, Manitoba, Canada, who was arrested in 2012 for running a marijuana factory and distributing child pornography.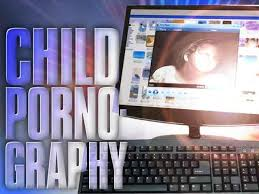 Of course, the sources that led to Scott David Peters arrest have not reported since it would involve inadvertently shining a light on the truth movement.
What follows is the true account of events that led to the apprehension of Scott David Peters:
Scott David Peters, whom at the time I knew only as "TRUTHWAR" was arrested on April 26, 2012 during a Police sting operation I took part in.
Truthwar, or Scott David Peters was the engineer for my radio show WE ARE CHANGE on NFormdRadio.com.   He manned the board, inserted music, sound effects and piped in ON-AIR phone calls for all of my broadcasts from his home in Winnipeg.
(NFormdRadio.com closed down in late 2013 when TRUTH TALK NEWS began broadcasting on TruthBroadcastNetwork.com)
To his credit, Truthwar (Scott David Peters) was a reliable and consummate professional on air.    No one was more shocked than I to discover Scott David Peters' dark side.
The course of events occurred as the result of an off-air late night Skype chat some weeks earlier with Ronny Bennic, of Sydney, Australia. Ronny  was the host of OUTSIDE THE MARGINS, one of the shows featured on NFormd Radio at the time.
Scott David Peters also did backline preparation for OUTSIDE THE MARGINS.    Ronny and I appeared together on each other's shows many, many times, with Scott David Peters on behind the soundboard, long before I purchased NFormd Radio.
We all knew each other and were good friends.
Late, that particular evening, Scott, Ronny and a woman who wishes her name to be omitted from the record, whom I will refer to as Madam X were chatting on Skype.
This was not the first time the three chatted.  In fact, over several Skype sessions, Scott appeared to have developed a crush on Madam X and was hitting on her.
During the Skype chat on the evening in question, Peters accidently shared his screen with both Madam X and Ronny Bennic, who both witnessed naked pictures of an 8 year old girl.
Ronny and Madam X were mortified and terribly disturbed by what they witnessed, especially since they were all good friends.
Scott David Peters saw nothing wrong with the images and defended having them, even egging the women on to call the police and that I too, would agree with him.  Of course, I do not.
The next day Ronny Bennic informed me of the incident.  I was appalled.    As a champion against child sex trafficking and ritual abuse, I felt I had a responsibility to alert authorities in Winnipeg, Canada.  And I did.
For the record, when I purchased NFormd Radio from Jeremiah Holsclaw in December of 2011, I was doing the WE ARE CHANGE show regularly on the network and Scott David Peters was doing the backline work.
After I purchased the station,   Peters decided to stay on in that capacity.   After all, the NFormdRadio servers were already in Scott David Peters' possession in Winnipeg, as were the codes and passwords to the NFormdRadio website.
Winnipeg PD Detective Cam Hyde investigating noted that I should obtain and change the codes, which I did.  I told him that I needed the codes to stop the previous owner of NFormdRadio, Jeremiah Holsclaw from accessing the site.  Truthwar released the codes without concern and I gave him a new one to use.
We broadcast shows for about two weeks during Detective Cam Hyde's investigation.   Scott David Peters continued his backline work for OUTSIDE THE MARGINS and WE ARE CHANGE from his home in Winnipeg, unaware of Detective Hyde's ongoing investigation.
This was a very awkward, stressful and trying period for both Ronny Bennic and myself.   Madam X's anxieties only made matters worse.  She was specifically told by Detective Cam, as was Ronny and I, not to discuss the ongoing sting operation, but of course Madam X couldn't keep her big mouth shut and blabbered on about the case in a facebook group causing much unnecessary conflict.  Fortunately, the case was not jeopardized.
Soon after, I was notified by Detective Cam Hyde that they were moving in with a search warrant.  Later that day Cam called and informed me that not only did they find child porn on Scott David Peters computer, but they uncovered evidence of a child porn distribution ring and found 58 marijuana plants at the residence.
Documents found in the kitchen, including a residential tenancy agreement and change-of-address form, conclusively tied Peters to the home.
After the arrest, I received the lowdown on Scott David Peters from Detective Cam Hyde:
Peters lived in a house owned by his mother, who was a school teacher. Psychological evaluations found that Scott David Peters was most likely a schizophrenic.
Peters represented himself at his possession of marijuana trial in February.   During a long and rambling closing argument that did much to question his sanity and did more to discredit than raise awareness of the New World Order agenda.
On February 26, 2015, with little deliberation, jurors returned a guilty verdict.  Prosecutors recommended four to six months in jail, but Peters received a $1,000 fine and was ordered to complete 100 hours community service.  Justice delayed is justice denied.
Only a few days later, on Tuesday, March 3, 2015 members of the Internet Child Exploitation (ICE) Unit and Tech Crime Unit executed a search warrant and found Peters in possession of a computer, a data eliminating software device, pornography and access to the Internet which violated conditions of his release due to his previous arrest for possessing and distributing child porn, a charge for which Peters later plead guilty.
Ronny, Madam X and I were all served witness subpoenas, so Peters' guilty plea avoids us having to testify at trial.
Investigators found Scott was engaging in online Skype chats on his computer, which had data-elimination software used to cover his tracks. Police said they also found adult pornography.
Scott David Peters was remanded into custody.  On July 16, Scott David Peters will be sentenced for possession and distribution of Child Porn.
Although NFormdRadio is now defunct, Ronny and I are still good friends. Ronny's show often dovetailed into my show, WE ARE CHANGE on NFormd.   We often did shows together and I often came on her show and segued into mine.
Ronny Bennic will be my guest on TRUTH TALK NEWS in the near future to tell her side of the story and offer some more thought and insight into the TRUTHWAR ordeal.
Lamestream Media Sources:
http://www.winnipegsun.com/2015/02/26/freeman-gets-house-arrest
http://www.winnipegfreepress.com/local/self-proclaimed-freeman-in-jail-301028261.html
http://cnews.canoe.com/CNEWS/Crime/2015/02/26/22258336.html
WAKE UP and Wake up others!
Subscribe, follow and share TRUTH TALK NEWS
"Where truth the mainstream media ignores is the top story!"
Listen to TRUTH TALK NEWS LIVE
3-5PM EST on UNITED FM RADIO on any device @
http://streema.com/radios/play/97273
'One basic truth can be used as a foundation for a mountain of lies, and if we dig down deep enough in the mountain of lies, and bring out that truth, to set it on top of the mountain of lies; the entire mountain of lies will crumble under the weight of that one truth, and there is nothing more devastating to a structure of lies than the revelation of the truth upon which the structure of lies was built, because the shock waves of the revelation of the truth reverberate, and continue to reverberate throughout the Earth for generations to follow, awakening even those people who had no desire to be awakened to the truth.'
Delamer Duverus
If you seek truth and want to restore Constitutional Gov't please subscribe and share the valuable information contained on this site. Thank you for your continued support.
Please share this information.
All content on TRUTH TALK NEWS and HowardNema.com are for the purposes of FAIR USE and can be used by anyone in accordance with U.S. Copyright law.
TRUTH TALK NEWS and http://www.HowardNema.com are both free and independent of any network, group or association.
FAIR USE NOTICE: Some content displayed on this video/site may contain copyrighted material the use of which has not been specifically authorized by the copyright owner. This material has been made available in our efforts to advance understanding political, human rights, economic, democracy, scientific, and social justice issues, etc. constituting a 'fair use' of any such copyrighted material as provided for in section 107 of the US Copyright Law. In accordance with Title 17 U.S.C. Section 107, all the material on this site is distributed without profit to those who have expressed a prior interest in receiving the included information for research and educational purposes.