TRUTH TALK NEWS broadcast 9/5/15 on UnitedFMRadio.com
Below are ARTICLES and LINKS to source material on the topics covered on today's show:
HOMELESSNESS OUT OF CONTROL IN DEMOCRAT CITIES ACROSS THE COUNTRY
by Howard Nema
Although homelessness in the U.S. has seen a 9 percent decline since 2007, economically demoralized cities run by liberal demo-com machines have seen a dramatic increase in their homeless populations.

The U.S. Department of Housing and Urban Development provides estimations of homelessness every year.
195 of every 100,000 people were homeless in 2013 in the U.S. The closest state average of homeless population was Colorado, who came in at 193 per 100,000.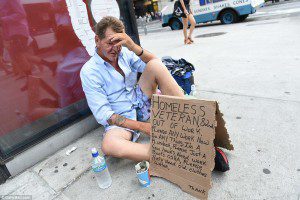 Not surprisingly, the highest homeless population of all municipalities is the New World Order U.S. Capital, the City State of the District of Columbia with a rate of 1,133 per 100,000 people.
(RELATED SIDE NOTE:  A LITTLE KNOWN FACT ABOUT THE DISTRICT OF COLUMBIA:
The District of Columbia, known as Washington, D.C. is not a U.S. state, or part of the United States at all.  Washington D.C. is the corporate government of the United States created by the Act of 1871. 
Look it up. The UNITED STATES OF AMERICA is a corporation.
Like the Vatican and the City of London, Washington D.C. is a privately owned City State.)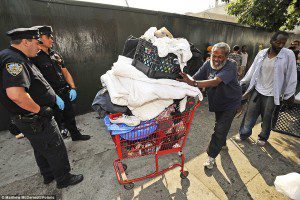 Today, the lowest rate of homelessness occurs in non-progressive, non-democrat socialist states like Mississippi with 81 homeless people per 100,000, Indiana and Kansas both with 94 homeless per 100,000 people.
The highest rates of homelessness among states are democrat socialist states like Hawaii with 465 homeless per 100,000 people, followed by New York State with 399 homeless per 100,000 people, most of which are located within the confines of the 5 boroughs of NYC. Next on the list is the communist state of California at 367 homeless per 100,000 people.
I would be remiss not to add that cities and states nationwide plagued by economic decline, an increase in poverty are all democrat run political machines.
Democrat principles aka at social democracy, socialism, progressivism and communism all destroy prosperity and standard of living.
Despite this history proven fact, the Utopia dreams of these ideologues flames the fire of their pursuit of for fairness, equality and justice.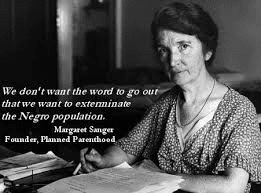 The democrat party was once was the party of the Old South.   The party purity and segregation.   The party of the KKK.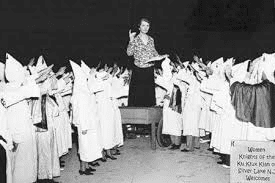 The party of the racist slave owners have now become the party of socially controlled slaves, working to ensure their own enslavement and the enslavement of their progeny, mesmerized by the intoxication of socialism. But when the intoxicating elixir wears off, the pain of restriction, deprivation and impoverished oppression slowly sets in.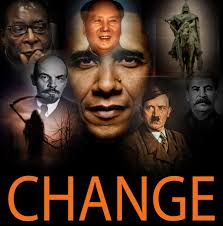 America has been incrementally infiltrated by communists, including Our Marxist dear leader, Alinsky-ite Barrack Hussein Obama the Hypocrite, calling for sharing the wealth and paying our fair share.
Obama and the UN want us to reduce our carbon footprint while Obama and his New World Order elitist cronies jet around on Air Force One on $20 million tax payer paid vacations burning 400 gallons of fuel an hour!
Obama and the UN Communists want us to lower our thermostats in winter and raise them in summer to reduce climate change, and pay Our fair share of carbon taxes to the Rothschild's bank.
Obama– All presidents serve the New World Order elite.   The Anglo-American Establishment.  These are the  owners of the corporations of the 3 City States  the Vatican, London and Washington, D.C.  and the UNITED STATES OF AMERICA, the corporate government.
They are the forces behind the scenes who give orders through Chatham House in London to the Council On Foreign Relations here in America.  It is through the Council On Foreign Relations that the New World Order agenda is handed down as U.S policy.
Global policy.  The Bilderberg Group works to facilitate the plans, check on progress and implement solutions to achieve the goal of world government  under a neo-feudal form system combining Communism and Super-capitalism under one tent.
This is the secret and continuing goal of U.S. policy since at least 1947 as disclosed by Arthur Schlesinger and recorded on the Congressional Record in 1961.  It is the New World Order.
It does not matter whether a republican or a democrat is in office, both sides of the political aisle move the required legislation and government agenda forward.
In 1971 Nixon created the Environmental Protection Agency which began the process of the deindustrialization of America through regulation, a process that continues to this day.
Over this time, the FDA, USDA and other alphabet soup agencies have been co-opted and controlled by powerful multinational corporations like Monsanto for monopolistic control over American industry.
The basic plan for this was devised by the Club of Rome in what became Global 2000 and United Nations Agenda 21.
In their own admissions and writings, the goal is to deindustrial the west and build up the devloping world.
Yes, they are deindustrializing the West and building up China and India, but they are doing absolutely nothing to help the Third World rise up from poverty.
In fact, the IMF bank nation killers and governmental regulatory policies are ensuring more Third World nations in the future.
This is the goal. And it is working, one nation at a time.
The goal is a neo-feudal society craftily devised by fooling the sheople to believe they are working to achieve a Utopian, environmentally sound, sustainable world to save the earth from the scourges of human development.
Ironically, the tree huggers and environmentalists endorsing Agenda 21 and the go greeners do not realize that the crafters of these plans are they themselves among the greatest polluters and rapists of the earth's resources.
The idea is to destroy all competition by regulation and to control all of the world's resources.
The plan is slowly working. As Obama subjectively chooses to enforce the laws of the land, prosecuting on political grounds, so do the totalitarian socialist global elitists at the UN.
The elite are not subject to these restrictions and Value Added Taxes and phony climate change carbon taxes.
Like Hillary Clinton, the elite believe and work to keep themselves above the law. This is how despotism breeds. In just the last century history has proven this time and again.
History is replete with dark, notorious names: Stalin, Lenin, Mao, Hitler, Mussolini, Pol-Pot, Amin. Once in power, tyranny and oppression spread like wildfire.
In America the deindustrialization and demoralization has incrementally led us to where we are as a Country today.
Powered by the growth destroying alphabet soup of regulatory agencies who have implemented a revolving door system of employing leading CEO's, lobbyists and attorneys from the very same major corporations and industries the regulatory agencies are tasked with regulating as they move back and forth.
Monsanto and the FDA is a good example of this, as in the case of Michael R. Taylor, head of the FDA's food division and revolving door Monsanto big shot.
For fifty years, despite bipartisan promises and both republican and democratic administrations, U.S. domestic policy has ignored the U.S worker in favor of open borders, job killing treaties like NAFTA and GATT, cheap labor overseas, overregulation, red tape and taxation of small business and entrepreneurship.
The U.S. government has done all it could to suppress economic growth, one just has to be honest and wake up to this truth. Denial is not a river in Egypt.   This is why America is the way it is today.
Our government keeps selling the people down the river in favor of huge, powerful multi-national corporations like GE, that pay little or no taxes.
This is the New World Order. This is what we as Americans have to stop.
We have to reign in the Alphabet soup regulatory agencies like FDA, who are in bed with Monsanto and target organic food producers and raw milk farms, raiding them with Gestapo tactics, dressed in full S.W.A.T gear.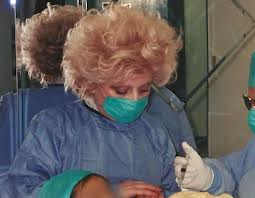 The FDA also targets alternative cancer treatments and holistic and alternative medicine in favor of the Big Pharma Medical Mafia.
Dr. Antonella Carpenter (pictured above right) , who used a successful treatment called L.E.I.S.H to kill cancerous tumors was targeted and destroyed by the FDA and the Medical Mafia and then systematically railroaded by our corrupted judicial system.
When the rule of law breaks down, so does Our democracy and Our freedom.
Cronyism, government and judicial corruption are rampant and out of control in America.   As a result, over the last several  decades many of the elite secret societies have managed to place their minions into the highest positions of power.
This is why the New World Order agenda continues to move forward as America slowly descends into tyranny and despotism.
This is also why politicians hold office for decades.
Diane Feinstein has been in congress since 1977.
Although most elections are fixed and the outcome assured by pop culture and mass media manipulation, career politicians are the biggest part of the problem.
It will be harder for those who wish to enslave us into the New World Order, if there were term limits.   There must be.
We have to wake up and start to address these truths and join together to stop the New World Order.
Sources/References:
http://www.dailymail.co.uk/news/article-3218600/Four-thousand-sleeping-streets-New-York-homeless-crisis-caused-beggars-making-75-day-cheap-drugs-end-tough-policing-cleaned-city.html
http://www.washingtonpost.com/news/storyline/wp/2014/08/08/which-states-have-the-highest-levels-of-homelessness/
http://freebeacon.com/issues/de-blasio-aide-billed-taxpayers-for-uber-ride/
ENVIORNMENTAL DISASTER CAUSED BY EPA REGULATORS
by Howard Nema
The EPA recently caused the one of the worst environmental disasters in U.S. history by intentionally poisoning the environment they are supposedly tasked with protecting.
The Environmental Protection Agency was working on a mine when the spill occurred, dumping millions of gallons of toxic pollution into the river turning the Animas River mustard yellow.
As a result, water tested by the EPA confirms high levels of arsenic and lead. More than 3 million gallons were spilled into the Animas, whose waters flow into the San Juan River and the Colorado River.
The liars at the EPA says it's not harmful to humans, and the fish they've monitored after the spill haven't had extraordinary death rates.
Really?    Use your own common sense there, folks.   I don't think so.
People living along the Animas River who consume the water are rightly concerned with the potential long-term health problems associated with the spill.
EPA mouthpieces say the water is moving fast enough so that the metals will disperse along the river until they return to normal levels.
At a gathering of residents including the EPA regional director, the owner of a river-rafting asked, "When can we be open again?" according to The New York Times.
"All I hear is a handful of 'gonna-dos,' " the owner noted. "What should I tell my employees?"
Tell them to start looking for a job.
Looks like the EPA has taken care of business by putting that river rafting business out of business. Who is going to pay for his lost business? Or the dangers to the environment. Is the EPA going to fine itself?
A letter to the editor received a week before the "accident" was published in The Silverton Standard & The Miner local newspaper, composed by a retired geologist that detailed the exact occurance of the disaster as a ruse to secure superfund money for the EPA.
Since the EPA's first plan to clean out the mine failed miserably, resulting a toxic waste distaster, there is now sufficient justification for the construction of a new treatment plant at taxpayer expense. How convenient.
Yes, it appears the EPA leaked millions of gallons of toxic waste on purpose. Either the Animas River distaster is a false flag designed to justify additional taxpayer funds, or the EPA is so incompetant in its operation that it must be immediately abolished before causing any more harm on the environment, the States, the American people, our industry and commerce.
Sources:
http://www.businessinsider.com/epa-caused-colorado-river-disaster-2015-8#ixzz3ksAKiftA
AGENDA  2030  IN  ACTION –             HOW THE NEW WORLD ORDER ROLLS
by Howard Nema
We all want clean air to breathe, water to drink and food to eat. But the collectivists have used Our sincere desire as a means to control Our behavior by micro-implementing impossibly stringent restrictions on how we live Our lives.
For some reason liberals, progressives and socialists believe they know better than anyone else. They believe they are smarter.
The Leftist ideology today can be simply described as a bunch of selfish narcissist control freaks who cry when they don't get their way and want to silence all opposition to their views because they cannot win in the forum of true debate.
It would require too much reflection into their own faults. Too much cognitive dissonace to wake up to their own shortcoming. Only others have shortcomings.
So the strive for socialism continues, despite the tragic history of the past, the new socialists will get it right this time.
Einstein once said that "the definition of inasanity is doing the same thing and expecting a different result".
Yet, these stubborn fools continue placing restictions on humanity.
How much water can be in our toilets, what light bulb to use, how much to tax for miles we drive, or fine for collecting water.
Democrats are delusional to believe their politically correct agenda of fairness and equality are helping society.
They are helping society decline both economically and morally. Democrat policies exist as the detriment of the socio-economic prosperity.
Sources:
http://www.nytimes.com/2015/08/11/us/durango-colorado-mine-spill-environmental-protection-agency.html?_r=0
http://www.zerohedge.com/news/2015-08-12/did-epa-intentionally-poison-animas-river-secure-superfund-money
THE DEATH PENALTY HAS BEEN BANNED IN CONNECTICUT — UNLESS YOU ARE BEAR
by Howard Nema
Why did they kill the bears in Connecticut? The State claims it is to keep We the People safe.
So if bears are given the death penalty to keep Connecticut residents safe, why did the State recently ban the death penalty for low life scum of the earth rapists and murdererous criminals?
Are bears really more of a threat to humans than cold blooded rapists and murderers?
Yes, according to the State of Connecticut, who established GUN FREE ZONES at schools and public venues where armed criminals who do not obey laws can run rampant, leaving children and the public vulnerable to mass shootings.
For that matter, infringing on the 2nd Amendment rights of honest, law abiding citizens, who can actually help to protect the public in the event of evil and chaos, in favor of criminals, who do not obey gun laws, or any laws– After all, they are CRIMINALS.
The State is endagnering the public by allowing conditions for chaos and mayhem to fester.
These illogical measures to keep Connecticut residents safe will ultimately lead to more violence and mass shootings.
Sources:
http://www.nhregister.com/general-news/20150902/deep-bear-that-approached-hiker-in-burlington-has-been-killed
http://www.nydailynews.com/news/national/conn-hiker-vilified-video-bear-leads-death-article-1.2347401
Should there be a death penalty for bears and humans?
If so, what crimes justify the death penalty and why?
LIKE and share your thoughts on http://www.facebook.com/UnitedFMradio
Call in ON AIR Saturdays 1-3pm EST 860-626-5193
ADDITIONAL TOPICS, SOURCES AND REFERENCES:
UN AGENDA 2030:
http://www.thelibertybeacon.com/2015/09/04/the-2030-agenda-this-month-the-un-launches-a-blueprint-for-a-new-world-order-with-the-help-of-the-pope/
HEALTH/SCIENCE:
http://freebeacon.com/issues/feds-spend-236517-for-cellphone-game-to-teach-11-year-old-kenyans-how-to-use-condoms
http://www.mrctv.org/blog/vanderbilt-womens-center-lecture-men-healthy-masculinities
IRAN:
http://freebeacon.com/national-security/iran-promises-to-set-fire-to-u-s-interests/
http://www.foxnews.com/world/2015/09/03/iran-thumbs-nose-at-us-even-as-obama-rallies-support-for-nuke-deal/?intcmp=hpbt1
http://pjmedia.com/tatler/2015/09/02/iran-commander-were-getting-prepared-to-overthrow-israel/
NATIONAL SECURITY:
http://osnetdaily.com/2015/09/pentagon-admits-russian-spy-ship-discovered-near-us-submarine-base/
https://www.facebook.com/FoxBusiness/videos/10153554954745238/
RELIGION AND CIVIL RIGHTS:
CROSSES BURNED INTO LAWN AT MOSQUE: http://www.fox5ny.com/news/16300017-story
COUNTY CLERK REFUSES TO ISSUE GAY MARRIAGE LICENSE AND IS JAILED:
http://www.usatoday.com/story/news/politics/2015/09/03/rowan-county-ky-court-clerk-marriage-licenses-gays/71635794/
http://www.usnews.com/news/articles/2015/09/03/kentucky-clerk-kim-davis-jailed-for-contempt
http://www.kentucky.com/2015/09/03/4018194_live-updates-developments-in-rowan.html?rh=1
IRONIC STORY OF THE DAY:
The pot calling the kettle black, Alinsky-ite Shillary "Im a lying, sleazy traitorous sociopath" Clinton says officials should enfore the law in Kentucky regarding gay marriage.
http://thehill.com/blogs/ballot-box/presidential-races/252739-clinton-officials-should-uphold-the-law
INSANE STORIES OF THE DAY:
GOVERNMENT ACCUSES COMPANY OF DISCRIMINATION FOR FORCING EMPLOYEES TO PROVE CITIZENSHIP:
http://freebeacon.com/issues/govt-accuses-company-of-discrimination-over-employees-having-to-prove-citizenship-status/
ISLAMOFASCIST FARRAKAN AND EMINEM CHILLING IN DA' HOOD:
http://www.freep.com/story/news/local/michigan/detroit/2015/09/03/farrakhan-detroit-eminem-meeting-justice/71645054/
MIGRANT REFUGEE CRISIS:
http://www.nytimes.com/2015/09/05/world/europe/migrant-crisis-hungary.html
http://www.nytimes.com/2015/09/04/world/europe/migrants-smuggling-in-europe-is-now-worth-billions.html?_r=0
http://www.ibtimes.co.uk/migrant-crisis-egyptian-billionaire-offers-buy-island-refugees-1518390
http://www.fox5ny.com/news/16302300-story
THE RISING POLICE STATE:
Sources:
http://www.truthandaction.org/cop-goes-psycho-waiting-mcdonalds-pulls-gun-teen-drive-thru/
http://www.channel3000.com/news/MPD-officer-confronted-by-crowd-punched-police-say/35082128
GUN CONTROL:
Sources:
http://www.truthandaction.org/buffalo-police-department-begins-gun-confiscation-deceased/
http://www.truthandaction.org/kerry-plans-to-sign-un-treaty-to-grabbing-guns/
CURRENT NEW WORLD ORDER NEWS:
Source:
https://www.facebook.com/UnitedRadioFM/videos/vb.233850630073591/428014103990575/?type=2&theater
ECONOMY:
Sources:
http://cnsnews.com/news/article/susan-jones/record-94031000-americans-not-labor-force-participation-rate-stuck-38-year
http://www.cnbc.com/2015/09/04/us-stocks-open-sharply-lower-after-jobs-report.html
TRUTH TALK NEWS with Howard Nema
Call in ON AIR Saturdays 1-3pm EST
860-626-5193
Listen on any device @
Subscribe, follow and share the truth!
TRUTH TALK NEWS
"Where truth the mainstream media ignores is the top story!"
http://www.youtube.com/TruthTalkNews
http://www.TruthTalkNews.blogspot.com
http://www.youtube.com/TruthTalkNewsLIVE
'One basic truth can be used as a foundation for a mountain of lies, and if we dig down deep enough in the mountain of lies, and bring out that truth, to set it on top of the mountain of lies; the entire mountain of lies will crumble under the weight of that one truth, and there is nothing more devastating to a structure of lies than the revelation of the truth upon which the structure of lies was built, because the shock waves of the revelation of the truth reverberate, and continue to reverberate throughout the Earth for generations to follow, awakening even those people who had no desire to be awakened to the truth.'
Delamer Duverus
If you seek truth and want to help restore Our Constitutional Republic please subscribe and share the valuable information contained on this site. Thank you for your continued support.
All content on TRUTH TALK NEWS, United FM Radio and HowardNema.com are for the purposes of FAIR USE.
All content herein can be used by anyone in accordance with U.S. Copyright law.
TRUTH TALK NEWS and HowardNema.com are free and independent of any network, group or association.
FAIR USE NOTICE: Some content displayed on this video/site may contain copyrighted material the use of which has not been specifically authorized by the copyright owner. This material has been made available in our efforts to advance understanding political, human rights, economic, democracy, scientific, and social justice issues, etc. constituting a 'fair use' of any such copyrighted material as provided for in section 107 of the US Copyright Law. In accordance with Title 17 U.S.C. Section 107, all the material on this site is distributed without profit to those who have expressed a prior interest in receiving the included information for research and educational purposes.