By HN
Recently declassified FBI documents proved that Adolf Hitler did not die in his bunker on April 30, 1945, but rather escaped by U-boat to Argentina.   The FBI declassified files note that Hitler was suffering from ulcers and an asthmatic condition at the time of his escape.

A large cache of files reveals that the FBI took claims of Hitler's survival seriously and a team was assigned to secretly explore hundreds of leads to his whereabouts.
The documents detail how an Argentinean fugitive claimed he helped Hitler; two women and other Germans disembark from a submarine in the South American country approximately two and half weeks after the fall of Berlin in April 1945.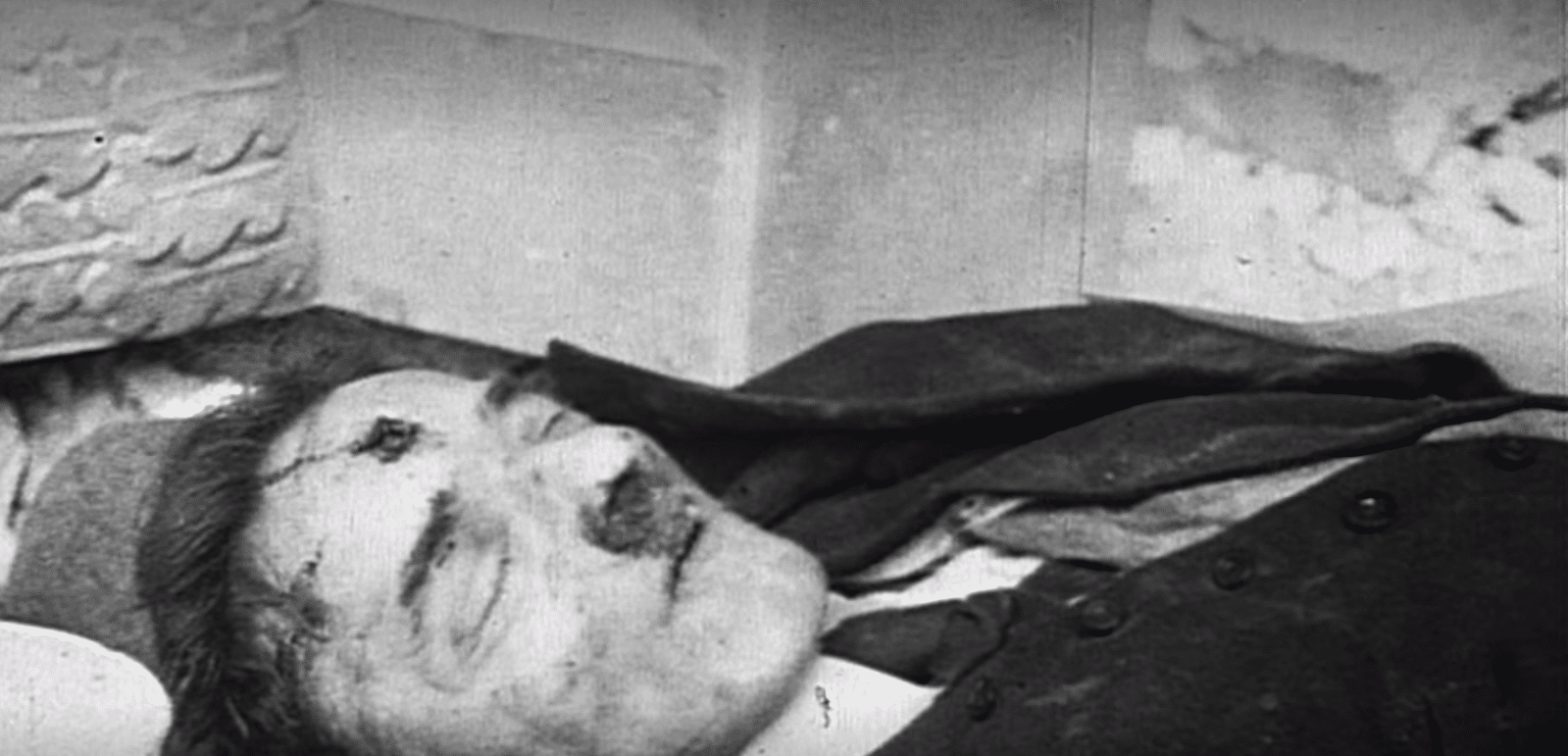 The first page of the FBI files:
If you will go to a hotel in San Antonio, Argentina, I will arrange for a man to meet you there and locate the ranch where Hitler is.

FBI informant
The Argentinian informant seeking asylum gave the information to US authorities.  The informant is not mentioned in FBI documents, but he did give a description of Hitler to a journalist for the Los Angeles Examiner on July 29 1945, saying the Nazi "is suffering from asthma and ulcers, has shaved off his moustache and has a long 'but' on his upper lip".
The informant even gave directions to Hitler's whereabouts, and said: "If you will go to a hotel in San Antonio, Argentina, I will arrange for a man to meet you there and locate the ranch where Hitler is.
"It is heavily guarded of course, and you will be risking your life to go there."
The information found its way J. Edgar Hoover, who forwarded it the War Department.
In a file marked "Hitler Hideout" dated September 21, 1945,  agents concluded: "Because of the lack of sufficient information it is believed impossible to continue efforts to locate Hitler with the sparse information to date."
In other words, the FBI were ordered to lay off Hitler and let his supposed death stand as fact.   At that time, the OSS (Office of Strategic Services) began their quest for top Nazi doctors and scientists.
Operation Paperclip was devised to bring former Nazis, many of them war criminals into Our government to work for the newly formed CIA in 1947.  The Nazis were founded by the Thule Society, a Bavarian occult secret society known as the Brotherhood of Death.  Another Bavarian chapter of the Brotherhood of Death is Yale's Skull and Bones.
Gee, what a coincidence.  Did I mention that Rockfeller and Prescott Bush (Skull and Bones) traded with the enemy?  Or that American banks funded the rise of Hitler and the Bolshevik Revolution?
WELCOME TO TRUTH TALK NEWS @ HowardNema.com
Take advantage of all the books, articles, links and suppressed information YOU NEED TO KNOW that is available on this site.
BOOKS YOU MUST READ TO UNDERSTAND THE NEW WORLD ORDER is an ever-growing catalogue of hundreds of books, articles, documents and research material on all things New World Order.  Many of these books are very rare. Some are hundreds of years old. Combined, they create a path of breadcrumbs that lead to greater understanding the unseen forces behind most of the evil in this world, who have charted humanity's progress throughout the ages and continue to do so.
STAND UP FOR FREE SPEECH!
WATCH AND SHARE TRUTH TALK NEWS!
"Where truth the mainstream media ignores is the top story!"
All information reported on TRUTH TALK NEWS and HowardNema.com is sourced and verifiable and for the purposes of education and FAIR USE. Take advantage of the many books, articles, videos and FULL PDF's available for FREE, safe downloads on this site. TRUTH TALK NEWS and HowardNema.com ARE FREE SITES. All books and information on the sites are FREE and NOT monetized in any way.
You are not cattle.
You are not a useless eater.
You do not have to be a brainwashed slave owned by the New World Order.
Do the research.
Think critically.
Find your own truth.
There is only one truth. . . .
Seek and you will find it.
Thank you for your continued support. God bless you all.
HN
All content herein can be used by anyone in accordance with U.S. Copyright law.
TRUTH TALK NEWS and HowardNema.com are free and independent of any network, group or association.
FAIR USE NOTICE: Some content displayed on this video/site may contain copyrighted material the use of which has not been specifically authorized by the copyright owner. This material has been made available in our efforts to advance understanding political, human rights, economic, democracy, scientific, and social justice issues, etc. constituting a 'fair use' of any such copyrighted material as provided for in section 107 of the US Copyright Law. In accordance with Title 17 U.S.C. Section 107, all the material on this site is distributed without profit to those who have expressed a prior interest in receiving the included information for research and educational purposes