OBAMA  LIES TO AMERICA:

SAYS KEYSTONE PIPELINE

WON'T SIGNIFICANTLY STIMULATE

THE ECONOMY, CREATE JOBS,  OR

LOWER OIL PRICES. . . . . . .

BUT IT WOULD ADD TO GLOBAL WARMING
Really?
All I see getting added to here are the welfare rolls.    What do you see?
By Howard Nema
For seven years Obama has blocked the Keystone Pipeline. The Ministry of Truth reported that the pipeline would not be in the best interests of United States National Security and would contribute to global warming.
http://www.nytimes.com/2015/11/07/us/obama-expected-to-reject-construction-of-keystone-xl-oil-pipeline.html?_r=0
The goal of the United States National Security interests is to maintain this lie to assist in the willing reduction of Americans freedom and standards of living in order to save the planet.
All the while billionaires and multimillionaires who made their fortunes on capitalism rail on capitalism, promoting socialism and economic inequality as they lower everyone else's standard of living.
Many, like the eco-friendly tree huggers buy fully into the deception.
They  willingly reduce their carbon footprint by living in 400 square foot eco-friendly geo-homes while Al Gore and Obama spew carbon, which by the way  has been insanely demonized as a deadly poison gas.    A gas that without it,  life on earth could not  exist!
But  I digress.
Yes, Obama and the eco-fascists constantly  jet across the world burning hundreds of thousands of gallons of jet fuel  while preaching the fire and brimstone New Age religion of climate change  fanaticism  and warn about the deadly dangers of global warming to Gaia earth instead of warning about the destruction of Our dollar, inflation and the standard of living.
Then  Obama has the audacity to say We the People can't be selfish and keep our thermostats so high in the winter and low in the summer, selling a bill of goods to the sheople, who willingly accept discomfort and buy into reducing their carbon footprint and their standard of living while the traitor and chief increasing his own.
Why is it  always we who have to sacrifice and do with less while they themselves live in 20,000 square foot mansions kept at 72 degrees year round in pure comfort?
Outrageous isn't it?    Talk about hot air.   Hot shit.
Fools.   For now it appears voluntary.  As the movement grows the deniers are attacked and hated more and more..
This Hegelian ploy must be abated, or the iron boot of hot tyranny will fall upon the unfaithful to the New Age way of life.    Yes.   Even today, in our so supposedly tolerant and liberal society,  many are already calling for the imprisonment of deniers.
How very Medieval, no.  After all, we are dealing with neo-feudalism.
The more people buy into these carbon tax schemes and willing submission to this ever increasing soft tyranny, the less there will be a need to use force to control the herd.
The resisters will be and are targeted as radicals and extremists, while the compliant slaves are praised for their intelligence and wisdom.
Fools.
The ultimate road the transformers of America want the sheople to go down is the road of submission to the will of the State. The more who go along with the New Age New World Order indoctrination of humanity, the less resistance they will have to contend with and the more orderly the selection process can continue.
Oh yes. I said selection process. As it was before the Bolshevik Revolution and the rise of Hitler and the Nazis so it is today. Make no mistake about it. Tune it all out if you'd like to, but the pieces are all once again being put into place for a great social change, as Obama called it.   A fundamental transformation.
Indeed.   Into the New World Order.
Fools.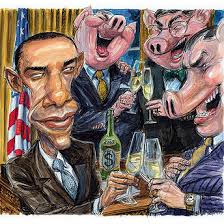 In 2007 Obama promised shovel ready jobs to rebuild our electrical grid and our crumbling roads and bridges. To this day, there hasn't been one shovel.
Economic growth consists of mostly part time jobs paying $10 per hour or less, but Obama says we don't need the pipeline because it will not significantly improve Our economy since gasoline prices are already so low.
Interesting how the spike of gas prices in 2008 has been used as a political tool and the many long term economic benefits are downplayed, or ignored.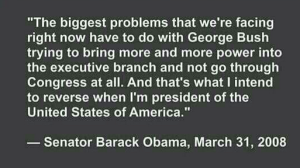 Gee, you'd think they want to reduce the standard of living of every American?
http://keystone-xl.com/benefits-of-keystone-xl-oil-pipeline-us-jobs-economic-benefits-energy-security-environmental-responsibility-pipeline-safety-TransCanada/
Here are just a few reasons to support the Keystone XL Pipeline:
Jobs.  This project is the definition of shovel-ready.   Almost overnight, Keystone XL could put 9,000 hard-working American men and women directly to work.
The U.S. State Department's Final Supplemental Environmental Impact Statement (PDF, 4 MB) found that the project would support more than 42,000 direct and indirect jobs nationwide. Learn more about Keystone XL jobs. Economic Benefits Keystone XL will contribute more than $3 billion towards U.S. GDP. Taxes paid by the project will greatly benefit the towns and counties it passes through.
The U.S. State Department's Final Supplemental Environmental Impact Statement (PDF, 4 MB) showed Keystone XL will provide a substantial increase in tax revenues for counties along the pipeline route, with 17 of 27 expected to see increases of 10 percent or more.
Keystone XL connects the largest most sophisticated refining hub in the Gulf Coast with the third largest oil reserves on the planet and the second largest oil-producing region in the United States. Safe, secure access to domestic crude oil is key to ensuring long-term energy security. That's exactly what Keystone XL provides.
Fears of environmental damages are unfounded.  The State Department's Final SEIS, and four previous environmental impact statements written over the past five years, containing more than 17,000 pages of scientific research, all reached a similar conclusion: Keystone XL would have minimal impact on the environment.
Multiple scientific studies have also shown that Keystone XL and the development of the oil sands will not add to the global warming fraud or put the global climate in jeopardy.
Safety.  It has been well-established that pipelines are, by far, the safest mode of transportation for crude oil and natural gas. A recent Fraser Institute study shows that pipeline workers are less likely to be injured on the job and pipelines have fewer incidents per mile than trains and trucks.
The State Department environmental impact reports have concluded that Keystone XL would have a degree of safety greater than any other crude oil pipeline in operation in the U.S.
That's because  59 additional special safety conditions that go above and beyond federal regulations. Crude oil needs to move from wells to the refineries in the safest and most efficient way possible, no compromises.
Learn more @ the Keystone XL blog post:
Gas prices were made artificially high for years before 2008 due to speculation.    Supply and demand from drilling in North Dakota and Montana, whose economies are booming as a result, are the reason gas prices are reduced to near where they should naturally be.
The oil boom that caused the economic growth seen in North Dakota is so great that it has spawned growth in other depressed industries and revitalized the entire state.
In fact, the economy is so good, if you want $15 hour minimum wage, you can go work at Mac Donalds in Fargo and make $15 due to the economic laws of supply and demand, not minimum wage, which by the way is $7.25.
Fools and socialists, (one can argue they are both one and the same), do not seem to realize that markets cannot sustain $15 per hour jobs if demand for a product or service doesn't meet the supply.
In NYC there are thousands of fast food joints. If the demand only calls for $10.00 per hour wages, raising the minimum wage will result in layoffs, closings and replacement by robots and machines. While this may have been science fiction in the past, today robotics and artificial intelligence are viable and growing alternatives to human labor.
Are you aware that by 2029 it is extimated that 30% of traditional jobs will be replaced by artificial intelligence and robotics?
http://www.businessinsider.com/experts-predict-that-one-third-of-jobs-will-be-replaced-by-robots-2015-5
Do you realize with this will mean here in America, with open borders, unsustainable welfare obligations and debt?
Do you even care?
Are you not outraged how America is willingly being led down the path of destruction by a cult of personality charlatan who, in true Masonic fashion, hoodwinked his way into office by enormous sums given to him by Wall Street, the very class he is supposed to be opposed to?
These are the same puppet masters who cooked up the Hegelian 2008 bailout to save their corrupt, greedy skins. These are the same Machiavellian deceivers who concocted the plan to create a housing bubble, selling cut and paste mortgages and worthless derivatives resulting in the loss of 20 million Americans homes.
These same criminals have profited ten fold as a result of their conjuring up this elaborate scheme, the seeds of it sown when Bill Clinton repealed Glass-Steagall in 1998.
The creators of this economic suffering are the very same who profit from it, while the average American struggles to fill their gas tanks to get to their $9 hour part time job at Wal-Mart and the social services office to get their food stamps.
http://www.pewresearch.org/files/2014/12/FT_14.12.16_wealthInequality4.png
Currently, the sheople are getting a little break in the reduction of gasoline prices adding to the illusion of economic progress, deceived into believing that America is indeed on the road to recovery. Sadly, we are not.
No, America is not on the road to recovery, yet we are still addicted to the ether pumped out of the Obama regime and believe the Goebbels-esque hype.
What happens when Obamacare mandates kick in in January? Everyone must have costlier insurance or pay a tax. This year the tax will be about $2 grand.
Does it speak to any of you that Obamacare calls for 16,000 new IRS agents, but no new doctors?
What happens when as a result of Obama taxing the coal industry into oblivion and electric prices "necessarily spiking" 40 percent as Obama himself agreed they will. And they will.
So Obama shoots down the Keystone Pipeline like a drone strike and ignores the collateral damage associated with his collectivism.
Teleprompter reading Obama voiced the edicts of the eco-fascist power brokers who control his abominable administration and are fast working to deindustrialize America while increasing welfare rolls.
The absolutely abhorrent lies spewed by this eco-fascist that the Keystone Pipeline would not significantly help our already "improving" economy is laughable. Indeed, things are far better than they were in 2008. But we need to increase growth exponentially and in each and every way.
http://www.factcheck.org/2014/10/obamas-numbers-october-2014-update/
But Obama's record is deceiving. The economic progress has created an economic recovery of low or lower income,  and in many cases part time jobs. This recovery finds Americans who were out of work taking jobs as far lower wages as a result.
This is why many college graduates have degrees in worthlessness and are flipping burgers at Wendy's or are serving lattes at Starbucks. This level of recovery was not created by, or assisted by anything Obama has done. It is simply the stabilizing effect of economics. Economics stifled by taxation, regulation and a myriad of limits to growth.
This recovery has benefited corporations the most, but due to loopholes in regulations pay little or no taxes. These communists want a progressive income tax on the people. That is why the Federal Reserve Crime Syndicate was enacted. To transfer the wealth to the Illuminati New World Order banksters. The writing is on the wall. We must end all taxation on personal income and property. Tax the corporations and mandate them to serve the people.
There was a time when corporations had to prove their service was beneficial to society in order to continue doing business. I think it is long past time America takes the same approach. This will lead to better and safer products, especially in the pharmaceutical and food industries. This will also lead to higher earnings, better working conditions and benefits for workers.
Let the corporations pay, not the government and we will change the world for the better.
Yes, America is better than it was in 2008, no doubt. Still, for too long economic conditions in America continue to be stagnant. There is a malaise. Our economy has flatlined.
There are signs of improvement, but these economic improvements are mostly in wealthier parts of Our country like the New York City Metro area, which is an international hub of commerce.
2015 Main Street in Torrington, CT looks much the same as  like  2008 Torrington but  with more shuttered store fronts, section 8 housing, methadone clinics and homeless shelters.
Like many once thriving manufacturing towns, Torrington has bit the dust.
The same cannot be said of Stamford or Greenwich, Connecticut or other affluent communities where 20,000 square foot mansions are regularly being built, even back in 2008.    This is where the hedge fund managers and billionaires reside.
And they like to live large.
We the sheople, the miniscule insignificant useless eaters have to submit to these elites and  their propagandized deceptions to bolster and implement their bogus  carbon schemes and other nefarious collectivist ploys.
Still, the fact is the majority of Americans still living pay check to pay check, have $10,000 of credit card debt and little or no savings or retirement funds.
And we call this economic progress.
Obama eluding to lower gasoline prices is nothing more than a ruse to shoot down the Keystone pipeline. Certainly, the mass herds of sheople who have continuously bought and support Obama's fundamental transformation of America believe every word he says, since on the surface his record looks pretty good compared to economic conditions under Bush.
Obama killed Gaddafi, a stabilizer of radical violent Islamic extremists so the Rothschilds could get into Libya and set up a central bank. This led to the Benghazi terror attack and the murder of Ambassador Stevens and the lies about an inflammatory video sold and propagandized on every Sunday morning political show for weeks by the Regime's minion Susan Rice.
In the corrupt communist Obama Regime political agendas trump truth, justice and the general welfare of the American people if need be. It is pure communism. A means to an end. We mean nothing to these slime, yet want everything from us. They want us to kneel at their feet and swear allegiance to great State.
We are to be used and abused by these Marxist elitists like a pimp treats his stable of crack whores, addicting them to candied rhetoric and creating wilful obedience. Any dissent to this is met with outrage, anger and hate. It is like the "two minutes hate" from Orwell's 1984.    Hate all who oppose The Brotherhood.
To illustrate the insidious craftiness of the Regime's Hegelian ploy executed with Machiavellian precision, the Obama regime refuses to calls violent Islamic extremists terrorists as they invoke Allah and stab and behead Americans on Our soil.
The regime activated the predetermined plan to "bring the troops home and end the war" to intentionally destabilized the entire region by pulling the troops out.
This was all part of the fundamental transformation.
Over the past seven years, green has become the new red. The communist/collectivist activities of the Obama regime have their constituents hoodwinked over the fact that the democrats are truly the wealthiest of the wealthy and that all of these collectivist measures to get Americans off their addiction to fossil fuels have benefited Obama's constituents to the tune of billions of dollars of taxpayer money being funneled to insolvent companies like Solyndra, who duped taxpayers out of more than $550 million before going bankrupt.
The left continuously blame the right for a war on the poor and middle class, when these communists are stealing the wealth of America and squandering it for their capitalist cronies. The irony is murderous.
While Unions, who are by definition creatures of the left and many wise America workers who are desperately trying to improve their standard of living and get better paying jobs point this out.
Our communist in chief and the teleprompter writer spin doctors focus on the many great Agenda 21 achievements that have so far transformed the country, and as a result, there would be no need for the pipeline because it would not significantly help to create jobs or the economy.
Really?
This horse shit is again taken as gospel by the Obama legion, who more and more resemble Germans in the mid 1930's supporting der Fuhrer.
After all, if you remember your history, American Banks and corporations funded Hitler's rise and fall from 1924 to 1945 aided by the Vril Society and the German Bavarian Secret Societies of Yale's Skull and Bones and the Thule Society, both known as the Brotherhood of Death, both symbolized by the skull and crossbones sported by the Nazis.
Here is a relevant and very interesting correlation:
Hitler also transformed Germany, did he not? All these new ideologies and programs were forced on the population. As Germany became an economic powerhouse throughout the 1930's Hitler became a God to the German people.
But their God was an angel of darkness disguised as light. A false prophet who built up Germany only to have her destroyed and left in worse economic ruin than in 1918, or at any time in its history.
Comparisons to Obama, Bush and Hitler are applicable. As noted, we are today exposed to a soft tyranny, grandiose corruption and deception and serious moral decay to distract the people from noticing this forced transformation and planned deindustrialization.
Oh the lies.
Remember? You can keep your own doctor? You can keep your insurance. There are no weapons of Mass destruction.
Many deceptions. Remember Hitler signed the Munich Pact, then invaded Poland.
History repeats itself, in similar forms. As George Santayana noted: 'Those who cannot remember the past are condemned to repeat it.'
Speaking of the past: Where are those good paying shovel ready jobs Obama promised to build up our crumbling infrastructure when he was on the campaign trail in 2007?
There are none and there will be none. No true economic development will be fostered that benefits the majority of Americans, who are in fact the most economically strapped.
When the goal is to get as many people on welfare and dependence on government programs, you cannot have too much economic progress. This is assisted by corporate welfare and the Federal Reserve artificially pumping up the stock market, which mostly benefits corporations.
The stock market and the 1% have profited more under Obama than under any other administration in the last 50 years. The gap between rich is even larger than at the turn of the 20th century when Teddy Roosevelt attacked the trusts and instituted the first social justice programs.
http://www.pewresearch.org/fact-tank/2014/12/17/wealth-gap-upper-middle-income/
Just because today's poor have cell phones, welfare and food stamps doesn't mean there is improvement in American's standard of living.
In fact the exact opposite is true. The Oligarchs who own Obama and both democrat and republican parties are single minded in their intent to destroy America.
While Americans willfully accept lies and treason from the puppet masters at the Council on Foreign Relations and the United Nations, this process of creating a two class neo-feudal society by filtering wealth up to the top 1/10 of one percenters by income redistribution has duped the poor and middle class, mostly democrats to unknowingly embrace their own servitude.
Can they not see the writing on the wall? No, nor can they see the forest because of the trees.
This continuous 60 year effort to deindustrialize America and steal the people's wealth has been achieved thus far by lying traitors and one sided trade deals like NAFTA, GATT and now the Trans-Pacific Partnership, that have resulted in the loss of millions of U.S. jobs that will never return.
While pushing for NAFTA, you may recall how Al "global warming" Gore sold the lie to the American Sheople on Larry King, "this is a great deal for America, Larry."
No. It was yet another great deal for the Oligarchs who were rewarded with cheap slave labor from third world countries at the expense of the American people, not their betterment.
Once again, the Hegelian Machiavellian deceivers are duping Americans to believe that the Keystone pipeline won't help significantly improve Our stagnant economy, nor help us to reduce the size of government and Our National Debt.
What fools to believe this.
This is what happens when our leaders are lionized and transformed into pop-culture icons and celebrities. The cult of personality rules over the stupid sheople, more than ever.
History has proven that trade deals like GATT and NAFTA result in the exact opposite of their supposed intent. It is a simple deception called the law of reversal.
Hitler's propaganda minister Josef Goebbels noted that you make the lie simple and keep repeating it the people will believe it.
Like the Bin Laden fable, or a myriad of other political lies and deceptions that have resulted in the conditions we face living in America today.
America is fast becoming a third world socialist cesspool thanks to the cognitive dissonance created by these deceivers who have convinced America to willfully slip the noose around Our collective necks and leap off into the deep end into totalitarian socialism.
What America faces now is a soft tyranny. In many ways, soft tyranny is more insidious than hot tyranny, when non-conformists are disappeared, jailed and executed.
When this type of tyranny is used as it was used by Hitler, Stalin, Mao and a long list of totalitarian socialists, the realities of the regimes are more obvious.
When rights and wealth are willingly relinquished as we have occurring today in Amerika the blame is not on the cruel dictator, but rather a specific economic or political group, like rich republicans, or Christians for instance.
Hitler used the same tactic when he demonized the Jews. In Obama's case, the lies of getting rich Americans to paying their fair share is laughable, since these very same rich Americans own Obama's ass.
UN New World Order tools Bill Gates and Warren Buffett say they don't pay enough in taxes and call for higher taxation on the rich, while advocating global warming carbon taxes for everyone based on their carbon footprint and other Marxist deceptions, including the depopulation agenda. They are merely figureheads who continue to profit off the poor and middle class who continue to pay.
Gates and Buffett are peasants when compared to the wealth of the ruling class oligarchs they serve, of the Rockefeller, Rothschild, Royal Family ilk. Gates and Buffett have been tasked as the poster boys for United Nations Agenda 21 deindustrialization and depopulation.
How most Americans cannot notice, realize or believe this is happening means are either delusional, in denial, or more likely victims of cognitive dissonance.
You could say that to some extent we enjoy Our servitude. We like it in a sort of masochistic way.
It seems we enjoy getting raped and abused by Uncle Sam.
It seems rather than fight to truly live free, many submit to simplify their own existence and conform to set ways designed by psycho social engineering think tanks.
Despite the rhetoric from both sides of the political spectrum the rich continue to get richer as the middle class slowly edges down into poverty. History proves this, starting with Johnson's "Great Society".
The thing is, since the establishment of the "Great Society" in 1964 with welfare programs and other costly measures that have totalled more than $4 trillion, poverty levels are very much the same as they were in 1964.
What is not the same, is the size of the middle class which has shrunk dramatically over the last seven years and continues to shrink.
But as mentioned, it is not Obama alone. Yes, he has moved the New World Order deindustrialization agenda further than any president since Johnson, but all subsequent presidents have led America down this path to neo-fuedalism, both democrat and republican.
How and why the average American hasn't noticed this, or doesn't care is unbelievably foolish.
The State is breeding a permanent lazy welfare class, who are made as comfortable as possible in their poverty by the State with food stamps, rent payments, welfare, free health insurance and even cell phones.
All of this is supplied by taxes from the productive sector, which will eventually dwindle down to a handful of multi-national corporations that will supply all of American's needs.
This is already happening. Mergers and acquisitions are killing competition. Small business takes most of the hits. The oligarchs don't want mom and pop businesses, they want Americans to be forced to shop a big mega stores subsidized by U.S. tax dollars.
So when all of this is put into perspective it is easy to see why America has evolved and is being transformed into an ever growing welfare state.
This is why illegals swarm over Our borders unabated through both republican and democrat administrations. It has nothing to do with compassion, or fairness, or equality, but it has everything to do with this fundamental transformation of America into a welfare state on the path to world government.
ADDITIONAL LINKS:
http://www.libertyforlife.com/banking/rothschild-crime-ring-all-over-carbon-tax-scam.html
http://www.prnewswire.co.uk/news-releases/rothschild-australia-and-e3-international-to-take-the-lead-in-the-global-carbon-trading-market-154464275.html
http://www.foreignpolicyjournal.com/2011/03/24/a-rothschild-plan-for-world-government/
http://www.forbes.com/sites/jamestaylor/2015/05/19/updated-nasa-data-polar-ice-not-receding-after-all/
http://spectator.org/articles/41975/why-world-getting-warmer-even-though-it-getting-colder
http://www.express.co.uk/news/nature/617144/Antarctica-not-shrinking-growing-ice-caps-melting
http://www.express.co.uk/news/nature/548516/North-South-poles-not-melting-Dr-Benny-Peiser
http://www.dailymail.co.uk/sciencetech/article-2738653/Stunning-satellite-images-summer-ice-cap-thicker-covers-1-7million-square-kilometres-MORE-2-years-ago-despite-Al-Gore-s-prediction-ICE-FREE-now.html
Philip Dru Administrator by Col. Mandel House
Nation Killing: How the New World Order Rolls by Howard Nema
War is a Racket by Major General Smedley Butler
Tragedy and Hope by Carroll Quigley
Subscribe to TRUTH TALK NEWS and Howard Nema on youtube.
"Where truth the mainstream media ignores is the top story!"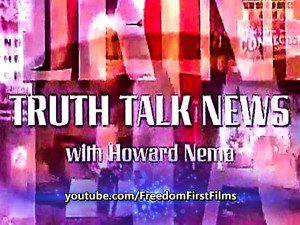 All information reported on TRUTH TALK NEWS and HowardNema.com is sourced, accurately presented and verifiable. 
It is critical that you take the initiative to confirm the information contained in this presentation.
Find your own truth.
There is only one truth.
Seek and you will find it.
Please take advantage and review the valuable information contained on this website.
'One basic truth can be used as a foundation for a mountain of lies, and if we dig down deep enough in the mountain of lies, and bring out that truth, to set it on top of the mountain of lies; the entire mountain of lies will crumble under the weight of that one truth, and there is nothing more devastating to a structure of lies than the revelation of the truth upon which the structure of lies was built, because the shock waves of the revelation of the truth reverberate, and continue to reverberate throughout the Earth for generations to follow, awakening even those people who had no desire to be awakened to the truth.'
Delamer Duverus
If you seek truth and want to help restore Our Constitutional Republic please subscribe and share the valuable information contained on this site. Thank you for your continued support.
All content on TRUTH TALK NEWS and HowardNema.com are for the purposes of FAIR USE.
All content herein can be used by anyone in accordance with U.S. Copyright law.
TRUTH TALK NEWS and HowardNema.com are free and independent of any network, group or association.
FAIR USE NOTICE: Some content displayed on this video/site may contain copyrighted material the use of which has not been specifically authorized by the copyright owner. This material has been made available in our efforts to advance understanding political, human rights, economic, democracy, scientific, and social justice issues, etc. constituting a 'fair use' of any such copyrighted material as provided for in section 107 of the US Copyright Law. In accordance with Title 17 U.S.C. Section 107, all the material on this site is distributed without profit to those who have expressed a prior interest in receiving the included information for research and educational purposes