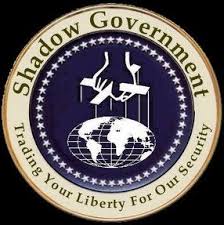 By Howard Nema
At  a Council on Foreign Relations meeting in Montreal in 2011, Zbigniew Brzezinski warned of a "global political awakening," that threatened to topple the existing international order, complaining that the Internet has made it almost impossible for the global elite to control the political environment.
In his 1970 book, Between Two Ages: America's Role in the Technetronic Era Brzezinski wrote:
"The technotronic era involves the gradual appearance of a more controlled society. Such a society would be dominated by an elite, unrestrained by traditional values. Soon it will be possible to assert almost continuous surveillance over every citizen and maintain up-to-date complete files containing even the most personal information about the citizen. These files will be subject to instantaneous retrieval by the authorities.
In the technotronic society the trend would seem to be towards the aggregation of the individual support of millions of uncoordinated citizens, easily within the reach of magnetic and attractive personalities exploiting the latest communications techniques to manipulate emotions and control reason."
How nice.   Well, Obama's attractive personality has certainly been given the full Hollywood treatment complete with a glossy Madison Avenue shine.
These days Brzezinski is leaving the latest communication techniques to manipulate emotions and control reason to his daughter Mika, a New World Order media propagandist on MSNBC's Morning Joe talk show.
Back in 1981 with help from the CIA, Zbignew Brzezinski created Al Qaeda as an opposition force to the Soviets in Afghanistan. That same year, Brzezinski recruited a CIA operative code named Tim Osman to lead the Al Qaeda "freedom fighters".
The name Osman has Islamic historical significance and also irony. The Ottomans were named after Osman, an elite bloodline. Osman's son ruled as Sultan and was known as the "Hero of the world".
Indeed, Tim Osman became a hero to many in the Muslim world on September 11, 2001. His real name was Osama Bin Ladin.
Back in 1978, former CIA Director and future President George HW Bush and Salem Bin Laden founded Arbusto Energy. Salem was Osama Bin Laden's brother. The Bush and Bin Laden families have deep business ties going back to the 1940's.
In 1988 the Saudis bought a portion of President Bush's son GW's floundering oil company, Harken. Although the company had no overseas experience, Harken wins a contract in the Persian Gulf and makes enormous profits.
Two major investors in GW's company are Salem bin Laden and Khalid bin Mahfouz. Salem bin Laden is Osama Bin Laden's oldest brother.
Khalid bin Mahfouz is a Saudi banker with a 20 percent stake in the corrupt BCCI, the Bank of Credit & Commerce International, a $20 billion rogue empire shut down by regulators in 62 countries in July, 1991.
Today, we see Wachovia-Wells Fargo, Bank of America and HSBC have partnered with the black network. When caught laundering drug money, these banks are all given slaps on the wrists, while small time dealers and users are incarcerated and have their assets seized.
Still, today's corrupt banksters have nothing on the wanton evil and corruption of the thugs at B.C.C.I.
B.C.C.I was the largest money-laundering operation ever created, serving dictators, terrorists and drug smugglers alike.
B.C.C.I. even owned an American Bank, First American Bankshares, a Washington-based holding company with offices stretching from Florida to New York, whose chairman was former U.S. Defense Secretary Clark Clifford.
This caliber of leadership was omnipresent at B.C.C.I. The bank was in fact, run as a military operation, including a clandestine division of the bank called the "black network," which functioned as a global intelligence operation with a Mafia-esque enforcement squad.
The B.C.C.I black network operated primarily out of Karachi, Pakistan, using sophisticated intelligence gathering equipment and operated a criminal operation including bribery, extortion, racketeering, kidnapping and murder.
This is how the New World Order rolls.
To this day, the black network operates a lucrative arms-trade business and transports drugs and gold, assisted by Western and Middle Eastern intelligence agencies.
In the 1980's The National Security Council used B.C.C.I. to funnel money for the Iran-contra deals. The CIA maintained accounts to fund other covert operations. The Defense Intelligence Agency also maintained a slush-fund account to pay for clandestine operations.
B.C.C.I. worked closely with Israel's spy agencies and other Western intelligence groups mostly arranging arms deals to terrorist groups and rogue nations. The bank maintained cozy relationships with international terrorists in Libya, Syria and the Palestine Liberation Organization.
The Soviet invasion of Afghanistan in 1979 accelerated the growth of B.C.C.I.'s black network.
By the mid-1980's, the CIA's Islamabad operation was one of the largest U.S. intelligence stations in the world.
The black network's original purpose was to pay bribes, intimidate authorities and squash investigations. In the early 1980s the black network began running its own drugs, weapon and currency deals.
The bank's organizational web consisted of dozens of shell companies, offshore banks, branches and subsidiaries in 70 countries. The CIA, MOSSAD and other Western intelligence agencies continue their clandestine collaborations with the black network to this day.
You may recall in 1997, a CNN camera crew interviewed Osama Bin Laden from his secret hideout while Our government was supposedly diligently working to "track him down." In fact, Our government wasn't looking for Osama Bin Laden at all.
On 9/27/2001, the WALL STREET JOURNAL reported that in January 2000 former President George H. W. Bush met with the bin Laden family on behalf of the Carlyle Group. Bush denied the meeting took place until a thank you note was found confirming that it did indeed take place.
The SUNDAY HERALD, GLASGOW reported on 10/7/2001, that an earlier meeting between Bush and Bin Laden took place in November 1998 on behalf of the Carlyle Group in Jeddah, Saudi Arabia.
The BBC reported in late January 2001 that after the elections, US intelligence agencies were told to 'back off' investigating the Bin Ladens and Saudi royals.
Early in 2001, FBI agent Robert Wright, attempted to pursue an investigation into Saudi multimillionaire Yassin al-Qadi, but was told by his superiors, "it's just better to let sleeping dogs lie."
Really? The more we learn about the ties between the Bush family, the Bin Laden's, the FBI, 9/11 and the bogus war on terror the more one must wonder:
Did GW Bush really want to capture Bin Laden?
Apparently not.
After all, they are both part of the same insider clique. Interestingly, on Sept. 11, 2001, members of the Carlyle Group including Bush senior, and his former secretary of state, James Baker were meeting at the Ritz Carlton Hotel in Washington, D.C.. Also in attendance was Shafiq bin Laden, another of Osama's brothers.
After news of the Bin Laden-Bush connection became public, the elder Bush stepped down from Carlyle to escape the heat.
Although all flights were halted on 9/11 due to the terrorist attacks, there was one exception. With no interrogation and despite the fact that 15 of the 19 hijackers were from Saudi Arabia, the Bush Regime authorized planes to pick up 140 Saudi nationals, including 24 members of the Bin Laden family, living in various cities in the U.S. to bring them back to Saudi Arabia.
In fact, there is no country on earth who has promulgated more chaos and destabilization in the Middle East than the Saudis, who have invested billions since the 1970s to eradicate the Sufi, moderate Sunni and Shiite versions of Islam and replacing it with the radical, anti-women, anti-Western Wahhabi Salafism.
It is the Saudis who want a draconian global Caliphate under Sharia Law. They are the hidden force behind the rise of radical Islam.
We can also thank the Saudis for spreading misogyny and terror throughout the Muslim world, funding mosques and madrasas from Morocco to Pakistan to Indonesia and here in the U.S.
Take a moment to explore the great cultural changes that have occurred in Islam. Before the 1970's women wearing head scarves and burqa were non existent. Today they are omnipresent.
Under Sharia, women are third class citizens subject to honor killings, rape and stonings for allowing themselves to be raped.
Why this aspect of Islam isn't exposed in the media and called Islamophobia or hate further amplifies enormous hypocrisy.
Unlike homophobia, which isn't a phobia, but rather a rejection of homosexuality.  People aren't actually afraid of homosexuals.  The same cannot be said about Islam.
Radical Islamists have killed millions in recent years.  Islamophobia is a rational reaction to the very real and deadly threat Islam poses to the world.   So Islamophobia is actually justified.  In fact, homosexuals should fear Islam the most, since many are thrown of rooftops these days.
I cannot understand how so many progressive and liberal thinkers support Islam since many liberal causes are abhorred by Islam.  This defies logic, but many thing liberals profess defy logic.
For instance, if there is a supposed war on women, and such outcries about inequality by liberals, why is Islam and Sharia Law left out of the media love fest?
The truth is, most are unaware or unwilling to believe the historical fact that Islam, including Muhammad, launched their own Crusades, a jihad against Christianity long  before the European Crusades.
In fact, the First Christian Crusade was in response to decades long barbarism from Islam, much like the new era of terrorism we see today.
As in ancient times, a growing number of Muslim clerics, scholars, and activists want to impose Sharia Law around the world. This jihad continues, funded mostly by the Saudis.
The B.C.C.I scandal illustrates many connections and partnerships with the secret societies.   These alliances serve the Council on Foreign Relations crowd's quest for financial control of the economies and political systems of the world.
The global quest of the secret societies is to establish central banks, plunder those countries' natural resources and install friendly socialist puppet regimes under control of the central banks, which are they themselves private corporations.
Georgetown Professor Carroll Quigley saw nothing wrong with the plot, only the fact that it was a secret. Quigley had more than twenty years of inside dealings with the Council on Foreign Relations and their members and was given two years to explore the records and minutes of the CFR to research into what would become his 1966 book, TRAGEDY AND HOPE.
In TRAGEDY AND HOPE, Quigley wrote:
"In 1891, Cecile Rhodes organized a secret society with members in a 'Circle of Initiates' and an outer circle known as the 'Association of Helpers' later organized as the Round Table organization.
In 1909-1913, they organized semi-secret groups known as Round Table Groups in the chief British dependencies and the United States. In 1919, they founded the Royal Institute of International Affairs. Similar Institutes of International Affairs were established in the chief British dominions and the United States where it is known as the Council on Foreign Relations.
After 1925, the Institute of Pacific Relations was set up in twelve Pacific area countries. They were constantly harping on the lessons to be learned from the failure of the American Revolution and the success of the Canadian federation of 1867 and hoped to federate the various parts of the empire and then confederate the whole with the United Kingdom. …
There does exist and has existed for a generation, an international Anglophile network which operates to some extent in the way the Radical Right believes the Communists act. In fact, this network, which we may identify as the Round Table Groups, has no aversion to cooperating with the Communists, or any other groups, and frequently does so.
I know of the operations of this network because I have studied it for twenty years and was permitted for two years, in the early 1960s, to examine its papers and secret records. I have no aversion to it or to most of its aims and have, for much of my life, been close to it and to many of its instruments.
I have objected, both in the past and recently, to a few of its policies but in general my chief difference of opinion is that it wishes to remain unknown, and I believe its role in history is significant enough to be known.
The powers of financial capitalism had another far-reaching aim, nothing less than to create a world system of financial control in private hands able to dominate the political system of each country and the economy of the world as a whole.
This system was to be controlled in a feudalist fashion by the central banks of the world acting in concert, by secret agreements arrived at in frequent meetings and conferences. The apex of the systems was to be the Bank for International Settlements in Basel, Switzerland, a private bank owned and controlled by the world's central banks which were themselves private corporations.
Each central bank sought to dominate its government by its ability to control Treasury loans, to manipulate foreign exchanges, to influence the level of economic activity in the country, and to influence cooperative politicians by subsequent economic rewards in the business world."
One must remember that before the Rothschild IMF and World Bank nation killers got their mitts on Iraq and Afghanistan there were only seven countries that lacked a Rothschild controlled central bank: Afghanistan, Iraq, Sudan, Libya, Cuba, North Korea and Iran.
Today, thanks to ongoing U.S. military involvement only three countries lack a Rothschild bank. Cuba, North Korea and Iran. There are other corporate interests in the region that include Syria.
This explains the zealous efforts to demonize Iran and Syria, doesn't it?
Communist Cuba was recently brought into the fold by Obama's reestablishing trade relations. There can be little doubt that Cuba will soon emerge with yet another Rothschild central bank.
That leaves North Korea and Iran. What does that tell you?
It makes one wonder why radical Islam has been allowed to flourish thus far, despite wars and lack luster interventions, does it not?
One must consider that part of Hussein Obama's fundamental transformation of Amerika involves violent fundamentalist Islamic jihadis. This does seem to be the case.
After all, Islam and the goals of the New World Order are quite similar. Like the Anglo-American establishment seeks world dominance, so does Islam.
Interestingly, both want control of the globe with one world government and one world religion, controlling all aspects of human life and behavior.
It seems that these all of these decades old factors: B.C.C.I, the black network, the wars in Iraq and Afghanistan, destabilization of the Middle East, the rise of ISIS, the fundamental transformation of Amerika and the rise of radical Islam are being used to help implement the New World Order.
This could very well be. After all, we have members of the Muslim Brotherhood in high positions of power currently operating in the Obama Regime.
Consider the following:
Hasan Al-Banna founded the Muslim Brotherhood in Cairo in 1928. Today, the Muslim Brotherhood is the most powerful organization in Egypt. In his book, Jihad, Al-Banna argues that Muslims must take up arms against unbelievers.
"The verses of the Qur'an and the Sunnah summon people in to jihad, to warfare, to the armed forces, and all means of land and sea fighting."
Those who forget history are condemned to repeat it. While the Western world has adopted a more or less secular live for today attitude, deferring children, Muslims are doing the exact opposite and multiplying their numbers.
In fact, Muslims outpace the extinction level birth rates seen in Europe by 4-1 and 4-2 in the US.
By 2070, Islam will be the dominant religion on earth. Islam's stated intention is TO RULE THE WORLD UNDER AN ISLAMIC CALIPHATE, GOVERNED BY SHARIA LAW.
This is not rhetoric. It is their stated plan.
So now, out of his Christian charity, Obama is bringing Syrian Muslim refugees across Our already unsecured borders, but not allowing any Christians.
And hundreds, if not thousands of Muslim Clerics, many presiding over Mosques here in America are promoting jihad against the infidels to create a global Caliphate.
Already, "refugees" with forged passports and terrorist ties have been identified. Still Obama stands firm to clothe, feed and house these Syrian "refugees."
Radio host Michael Savage made a great point recently saying that if you had a bowl of M&M's and in this bowl were a few poisonous ones that would cause instant death would you eat any of the M&M's, or would you chuck out the whole bowl?
Somehow logic and common sense has been erased from the public's psyche in favor of compassion. The elite are masters of controlling emotions and human behavior and many have indeed fallen under their spell.
Retired US. Air Force Gen. Tom McInerney, former assistant vice chief of staff and commander in chief of U.S. Air Forces Europe is not under the spell. Earlier this year, General McInerney announced the presence of the Muslim Brotherhood inside the U.S. government on a radio program.
Of course, the controlled mainstream media continue to ignore this critically important revelation, despite recent events in Paris and the Trojan Horse Refugee Crisis Islamic extremists still maintain key positions within Our Federal government.
No wonder HUSSEIN Obama replaced all of Our best, most Patriotic Constitutional Generals with compliant pawns of the regime.
Now it is making more and more sense why Hussein would allow in Syrian refugees and has placed members of the Muslim Brotherhood into high security positions inside the Federal government including homeland security, doesn't it?
Gee, how can that happen?
How about Huma Abedin, the wife of degenerate pervert Congressman, Anthony Weiner, whose family has undeniable family ties to the Muslim Brotherhood?
Huma's mother and brother Hassan are deeply involved with the Muslim Brotherhood. Hassan, is also on the board of the Oxford Centre For Islamic Studies where he is a fellow. Other board members including "Al-Qaeda associate, Omar Naseef and the notorious Muslim Brotherhood leader Sheikh Youssef Qaradawi who are both listed as Oxford Center For Islamic Studies Trustees."
What about Arif Alikhan, a devout Sunni Muslim, who is an open advocate for a Sharia Law takeover of the United States.
Alikhan also happens to be a former deputy mayor of Homeland Security and Public Safety for the City of Los Angeles responsible for thwarting the LAPD's plan to monitor activities at radical mosques known to have provided aid and comfort to the 9/11 hijackers.
Arif Alikhan was appointed assistant secretary for the Office of Policy Development in Barack Obama's Department of Homeland Security in 2009 and became a Professor of Homeland Security and Counterterrorism in 2010.
You can't make this stuff up. How can this man be working for the Department of Homeland Security? You tell me.
What about granting the FBI Presidential appointee seal of approval to the grandson of the Muslim Brotherhood's founder, Siraj Wahhaj, a co-conspirator in the 1993 World Trade Center bombing?
Did you know the FBI supervised the construction of the WTC bomb using an informant named Emad Salem? I bet you didn't. The FBI had their fingerprints all over the 1993 WTC bombing and 9/11/01.
Speaking of 9/11/01, in 2007, Maj. General Wesley Clarke revealed the true foreign policy agenda of the U.S. after 9/11, which was to take out seven countries in five years: "We're going to take out seven countries in 5 years, starting with Iraq, and then Syria, Lebanon, Libya, Somalia, Sudan and, finishing off, Iran"
Then there is Eboo Patel, a member of Obama's Advisory Council on Faith-Based Neighborhood Partnerships spoke at a Muslim Students Association and Islamic Society of North America and partnered with Tariq Ramadan.
Ramadan is the grandson of Siraj Wahhaj. Wahhaj advocates for the Islamic takeover of America under the banner of Sharia Law. He was also named as a possible co-conspirator in the 1993 World Trade Center bombing and has defended the convicted WTC bombers.
Like Obama, Patel has strong ties with former leaders of the terrorist Weather Underground members Bill Ayers and Bernadine Dorn.
Could this all be a coincidence?
Consider this: Aren't the Weathermen's propagandized ideologies once again being spewed today by the Obama Regime and the controlled mainstream media? You bet they are.
Issues such as "white privilege", racism and world communism are all touchstones of the Obama Regime, are they not?
It all makes perfect sense according to the late FBI informant, Larry Grathwohl, who stated terrorists Bill Ayers and Bernadine Dorne launched the political career of Barry Soetoro HUSSEIN Obama from their home in Chicago.
Bill Ayers, I might add, is also an associate of Eboo Patel. In fact, both Ayers and Patel are frequent vistitors at the White House.
Way to go Barry!
The Weather Underground Terrorist Group was also allowed to fester in the 1970's, with little intervention despite the bombing of the U.S. Capital, the Pentagon and post offices. Why?
Why would we install Homeland Security Advisor, Mohamed Elibiary, who is quoted by ISIS terrorists and is an admitted admirer of the late Ayatollah Khomeini" who seized the American embassy in Tehran in 1979 and the imprisoned U.S. embassy officials for 444 days.
Elibiary has advised numerous law-enforcement organizations on homeland security-related matters and was named to President Obama's Homeland Security Advisory Council in 2010. Elibiary misused classified documents in order to promote the notion of "Islamophobia" was widespread.
Does this not concern you? What about this: Malick Obama is Barry Soetoro Hussein Obama's half brother. And wouldn't you know it, Malick is a terrorist in charge of finances and arms procurement for the Muslim Brotherhood. How about that?
And you thought only the Bushes and Bin Ladens kept it in the family.
You can't make this stuff up.
The oversight of the Muslim Brotherhood's international investments is one reason for the Obama administration's support of the Muslim Brotherhood, according to an Egyptian news IDO, a group created by the Sudanese government, which is labeled as a terrorist state by the U.S. State Department.
And the Obama Regime refuses to call these terrorists Radical Islamists. Are you starting to see why?
According to documents uncovered by Freedom Outpost, Obama's top supporter, Marty Nesbitt, a long-time aid and chief consultant to Obama's re-election campaign launched a foundation to develop and build a Presidential library for the Communist in Chief. The foundation tied to this endeavor is headed by none other than Malik Obama.
Al-Jazeera also reports on Hussein Obama's ties to the Muslim Brotherhood.
Aside from the fact that the CIA, MOSSAD, MI6 and the secret government have their dirty fingerprints all over most of the politically arousing acts of false flag terrorism we experience from ISIS and Al-CIA-da, there are definitely independent, unaffiliated lone wolf radicals and groups of radicalized Islamists who are intent upon waging their own Jihad and unleashing even more chaos on the West. Make no mistake about it.
Foreigners who have no Constitutional rights are being favored as Americans have seen Our rights and liberties slowly eroded.
Since 9/11, America has spent more than a trillion dollars fighting terrorism. Forteen years of forsaken our civil liberties in the pursuit of this endless Hegelian battle while allowing Our government to be infiltrated with our own enemies.
Incredible as this may sound, it is nonetheless true. We have funded Our enemies. And these enemies have infiltrated America.
Make no mistake about it, there are sleeper terrorist cells right here in the US.
We would be fools to assume otherwise, since there are 35 known terrorists training camps right here in the US in Our own back yard.
One must understand that America's fundamental values and Our Constitution are diametrically opposed to Islam and Sharia Law, despite what Obama, communist and Islamic professors, intellectuals and the lamestream media degenerates profess.
Another important thing to consider in this Hegelian conflict is why has ISIS not struck Israel? The answer should be obvious by now. Like most answers to the secrets of the New World Order, they are hidden in plain sight. ISIS is a fabrication of the CIA and MOSSAD.
Like the growth of the Muslim Brotherhood in Our government. Apparently, Federal government employees, like the Syrian refugees are not being vetted by the FBI and are allowed to be placed in highly sensitive government positions?
An apparent CIA Hollywood front company called FINAL SOLUTION PRODUCTIONS was caught producing ISIS recruitment videos last February. This of course, was swept under the rug of mainstream media silence. To be clear, radical Islam is very REAL. It is not just CIA/MOSSAD/MI6 false flag attacks.
Radical Islam is real and growing. In fact, many recent converts found radical Islam not only in US mosques and the internet, but in prison.
Could the secret societies, who are the powers behind the rise of Saudi Arabia be facilitating the war on terror?
I think evidence of this is overwhelming.
Let's take a look back to the early 1970's when Secretary of State Henry Kissinger made a secret deal with Saudi Arabia for the exclusive purchase of oil.
In fact, the biggest – and most profitable oil company is a PRIVATELY HELD corporation called: ARAMCO OIL (Arabian American Oil)
The Bush and Bin Ladin families and other global elitists have deep connections to ARAMCO OIL to this day.
When we wonder why HUSSEIN Obama drops leaflets warning ISIS (a CIA/MOSSAD creation) that the US would be bombing oil trucks we start to see the motive, don't we?
So, Kissinger made the agreement to buy all the oil from Saudi Arabia – and NOT drill in the vast oil fields of the United States as a "gesture" to the Saudis. As a result, the Saudis would have a guaranteed source of income from the USA – in perpetuity.
The plan was to deplete all of the Saudi's oil – and then drill in the USA for our own oil – and, in turn, have a monopoly on the oil production in the world – well into the 21st Century. We are well on Our way to accomplishing this feat. It may also explain why Saudi Arabia funds terrorism against the West.
But the story does not end there. Kissinger also had the Saudis agree that ALL INTERNATIONAL OIL TRANSACTIONS were to be only in UNITED STATES DOLLARS.
This means that, if Germany wants to buy oil on the open market – it must first buy US Dollars – and then purchase its oil.   How nice.
This is one of the reasons why Gaddafi was taken out. He no longer wanted to be paid in U.S. petro dollars. He wanted to be paid in gold for Libyan oil.
The U.S. dollar is a fiat monetary instrument. Fiat money is not BACKED by any real commodity. It is merely a "promise to pay."
The Nixon Administration, in cahoots with the FED, decided to take the US off the GOLD STANDARD in 1971, thus making the deal work. So, in 1972, Kissinger made the "secret oil deal" and Nixon took the US off the Gold Standard – thus, paving the way for inflation and a weaker dollar.
Now since the US was "secretly dependent" on Saudi oil that meant the US would have to DEFEND its oil interests in Saudi Arabia and the only Democracy in the Middle East the State of Israel. And this secret deal continues to this day.
So, the predicament that ensuing administrations have faced all stem from having to protect Saudi Arabia – one of the most repressive totalitarian ISLAMIC regimes in the Middle East, who use their oil proceeds to fund global terrorism – and also be the number one supporter of Israel, who are the sworn enemies of Islam.
The result: Conflict, war and terrorism.
Most Americans are not aware of this political conundrum.
The recent clamor for American Energy Independence threatens this whole veil of secrecy and the plot to deindustrialize America by implementing Agenda 21 protocols.
The post 2008 economic boom in North Dakota and Montana are a thorn in the side of the collectivists as a direct result of oil drilling
Hey, if you want a $15 hour job at Mac Donald's don't protest, move to Fargo and you will get it.
Of course, the economic development in these oil rich states and other like Texas, downplay oil's roll in the improvement.
This is why the EPA and the environmental movement was created, to intentionally slow economic growth, raise energy costs and reduce the standard of living of most Americans.
This is all occurring as America has an abundance of oil to last for at least the next 100 years.   A fact well known to Kissinger and geologists back in 1972.
The Secret Oil Deal is also the "underlying basis" of the PRESERVATION OF THE STATE OF ISRAEL. Assuring that the US kept its bargain with the Saudis, also meant America had to defend Israel. By building up Israel's military to one of the biggest in the WORLD, the US has a land base from which to launch military operations anywhere in the Middle East. It is as simple as that. And convenient, since the CIA and MOSSAD frequently work together, hand in hand. Like on 9/11/01.
The clever Political Zionists have so far successfully hijacked the Jewish People in the name of Israel, creating a false paradigm that maintains any attack on Israel is an attack on the Jewish People, which is nonsense.
Why does the media and Our politicians give Israel a free pass when the Orthodox Jews, Rabbis, the UN, Amnesty International and other human rights groups have condemned Israel for its Apartheid against the Palestinians?
Why the bias? Well, first off, you must understand that Zionism and Judaism are diametrically opposed.
The State Of Israel was a Zionist ploy, a political ideology that is condemned by all true religious Jews.
When thousands of Jewish Rabbi's come to the U.S. Capital to protest against the Apartheid State of Israel, and the Zionist perversion of Judaism there is no media coverage at all.
But when Al Sharpton and Co. stage a Black Lives Matter protest the whole world is over exposed to their dangerous and divisive propaganda.   Why is that?
For Christians, there is also a biblical warning:
"Beware of the false Jews, those who say they are Jews but are really of the synagogue of Satan" – Rev 2:9
It is not anti-Semetic to be anti-Israel, in fact to be anti-Israel is to be pro Jewish. The Zionists have caused all of the destabilization of the middle east since 1947.
Despite what AIPAC, the mainstream media and Our corrupt so called "leaders" profess, Israel is an Apartheid police state. And like Saudi Arabia, America and Israel are more partners and collaborators than allies.
These are merely the facts.
Obama's carefully chosen promises were really nothing more than payback to his special interest owners, like Solyndra.
The promises Obama has broken were simply lies necessary to garner support for various aspects of the Regime's agenda, like mandated socialist healthcare.
Obama is no dummy. He knows exactly what he is doing. As Kissinger noted, Obama has been tasked with furthering the aims of the New World Order. And true to form, Marxist Obama is delivering. He is competently and systematically destroying our economy, our military and every value America holds dear.
Like the corruption of the Bush and Clinton Crime Families, the Obama Regime is no different. It is business as usual. They all serve the masters of the black network. They all have been selected to move America further into the New World Order.
And like Hitler and Stalin, Obama employs communists, thugs, tax cheats and criminals to do the Great Work. Sleazy, divisive and Corruptible folks. People like Eric Holder and Lois Lerner.
After all Obama nominated tax cheat Tom Daschle to be Secretary of Health and Human Services. When Daschle turned down the position, Obama nominated another tax cheat Kathleen Sebelius.
Obama also nominated tax cheat Nancy Killefer to be his Chief Performance Officer and tax cheat Hilda Solis to be the Secretary of Labor. He appointed another tax cheat Ron Kirk be the White House Chief Trade Representative.
Speaking of tax cheaters, Al Sharpton owes millions in taxes with no action taken against him. Just watch what happens if you owe the IRS and don't pay.
The blatant nepotism and corruption of the Obama Regime is omnipresent. So is Obama's blatant affinity for Marxists. His White House Communications Director Anita Dunn, said that one of her favorite political philosophers was Mao Tse-tung, the Chinese dictator who murdered sixty millions of his own people.
Obama also has an obvious soft spot for Islam. In July 2010, Charles Bolden, the administrator of NASA, said that Obama had told him that the primary purpose of NASA was "to reach out to the Muslim world."
Indeed. In January 2012, Obama appointed members of the Muslim Brotherhood to high positions of power in Our government while Congress was in recess, which is a violation of the Constitution, something Obama does regularly. Of course, he invokes the Constitution when it serves the transformation agenda.
After the 9/11 Benghazi attacks the Obama Regime lied about the fact it was an obvious terrorist attack, creating a bogus narrative that Susan Rice was tasked to peddle to the American people on the Sunday morning circuit about an inflammatory video.
It took more than an entire week before the Obama administration was forced to acknowledge that Benghazi was indeed a terrorist attack. Still, the Regime refused to identify the terrorists as radical Muslims.
At that same time, the Washington Post reported Obama's false statement that he had called Bengahzi a terrorist attack from the beginning.
After the attack began, U.S. military was ordered to "stand down,". Obama falsely reported that not such stand down order had been made.
Although the Obama Regime made many revisions to its talking points, White House Press Secretary Jay Carney falsely stated that only a "single adjustment" had been made, and that it simply involved changing the wording of "consulate" to "diplomatic facility."
ABC News published a complete list of all the changes to the talking points, which can be read here.
Among the changes was the deletion of the following paragraph:
"The Agency has produced numerous pieces on the threat of extremists linked to al-Qa'ida in Benghazi and eastern Libya. These noted that, since April, there have been at least five other attacks against foreign interests in Benghazi by unidentified assailants, including the June attack against the British Ambassador's convoy. We cannot rule out the individuals has previously surveilled the U.S. facilities, also contributing to the efficacy of the attacks."
Victoria Nuland, a State Department spokeswoman, played a key role in the editing of the talking points. But instead of firing her for this, Obama offered her a promotion.
Stalin and Mao would be so proud of you, Barrack. . .
So would Josef Goebbels, Hitler's Minster of Propaganda, who said:
"If you tell a lie big enough and keep repeating it, people will eventually come to believe it. The lie can be maintained only for such time as the State can shield the people from the political, economic and/or military consequences of the lie. It thus becomes vitally important for the State to use all of its powers to repress dissent, for the truth is the mortal enemy of the lie, and thus by extension, the truth is the greatest enemy of the State."
The distortion of history and the clear and present totalitarian socialist agenda American's have been slowly been subjected for decades by democrats and republicans alike evidences the operation of a corrupt, oligarchical, one party, government controlled media dictatorship.
The political divisiveness created by the Obama Regime is unprecedented in Our history. Using Communist street thug Alinsky tactics, Obama has America divided in every way: race, religion, class, sexual preferences, gay marriage, you name it.
While Americans are divided, they are also distracted from the economy, the lack of good paying jobs and a  growing welfare state.
There has been more social chaos and upheaval in the last seven years than in the last forty. And like Hitler and Stalin, Obama has employed the sleaziest of the sleazy and the most corrupt of the corruptible: criminals, cheats, liars, derelicts and deviants in his continuing efforts to fundamentally transform America  into a totalitarian socialist welfare state.
Thanks to the massive media love fest the elite have bestowed upon Obama, I can think of no one, aside from Hitler, who has so transformed a nation in such short time.
As the growing chaos and division in Our country illustrates, the change is not for the better.
For out of chaos will come order.
A New World Order.
ADDITIONAL  LINKS, ARTICLES, SOURCES AND VIDEOS:
http://www.goodreads.com/book/show/631725.Early_Islam
http://www.nytimes.com/2015/09/02/opinion/thomas-friedman-our-radical-islamic-bff-saudi-arabia.html?_r=0
http://www.theguardian.com/world/2010/dec/05/wikileaks-cables-saudi-terrorist-funding
http://www.theguardian.com/commentisfree/2014/aug/31/combat-terror-end-support-saudi-arabia-dictatorships-fundamentalism
http://www.wnd.com/2008/04/61488/
http://www.denverpost.com/rodriguez/ci_4319898
https://www.corbettreport.com/osama-bin-laden-pronounced-dead-for-the-ninth-time/
http://www.globalresearch.ca/why-does-the-u-s-support-saudi-arabia-a-country-which-hosts-and-finances-islamic-terrorism-on-behalf-of-washington/5398408
http://www.nytimes.com/1993/10/31/nyregion/bomb-informer-s-tapes-give-rare-glimpse-of-fbi-dealings.html?pagewanted=all
http://www.jstor.org/stable/4328744
http://usatoday30.usatoday.com/money/economy/story/2011-08-27/Unemployed-Go-to-North-Dakota/50136572/1
http://www.sciencedirect.com/science/article/pii/S0362331913000773
http://www.jewishhistory.org/the-rise-of-islam/
http://www.washingtonsblog.com/2014/09/sibel-2.html
http://whatreallyhappened.com/WRHARTICLES/fiveisraelis.html
http://abcnews.go.com/2020/story?id=123885
http://www.globalresearch.ca/the-federal-reserve-cartel-the-eight-families/25080
http://humansarefree.com/2013/11/complete-list-of-banks-ownedcontrolled.html
http://politicalvelcraft.org/2012/06/03/in-the-year-2000-there-were-seven-countries-without-a-rothschild-owned-central-bank-now-there-are-more/
http://www.globalresearch.ca/america-created-al-qaeda-and-the-isis-terror-group/5402881
Rise of The Gulf: Saudi Arabia as a Global Player
by Nicolás M. Depetris Chauvin:
https://www.youtube.com/watch?v=s9p1AnhDzWg
https://www.youtube.com/watch?v=9RC1Mepk_Sw
All information reported on TRUTH TALK NEWS and HowardNema.com is sourced and verifiable.
It is critical that you take the initiative to confirm the information contained in this presentation.
Find your own truth.
There is only one truth.
Seek and you will find it.
'One basic truth can be used as a foundation for a mountain of lies, and if we dig down deep enough in the mountain of lies, and bring out that truth, to set it on top of the mountain of lies; the entire mountain of lies will crumble under the weight of that one truth, and there is nothing more devastating to a structure of lies than the revelation of the truth upon which the structure of lies was built, because the shock waves of the revelation of the truth reverberate, and continue to reverberate throughout the Earth for generations to follow, awakening even those people who had no desire to be awakened to the truth.'
Delamer Duverus
If you seek truth and want to help restore Our Constitutional Republic please subscribe and share the valuable information contained on this site. Thank you for your continued support.
All content on TRUTH TALK NEWS and HowardNema.com are for the purposes of FAIR USE.
All content herein can be used by anyone in accordance with U.S. Copyright law.
TRUTH TALK NEWS and HowardNema.com are free and independent of any network, group or association.
FAIR USE NOTICE: Some content displayed on this video/site may contain copyrighted material the use of which has not been specifically authorized by the copyright owner. This material has been made available in our efforts to advance understanding political, human rights, economic, democracy, scientific, and social justice issues, etc. constituting a 'fair use' of any such copyrighted material as provided for in section 107 of the US Copyright Law. In accordance with Title 17 U.S.C. Section 107, all the material on this site is distributed without profit to those who have expressed a prior interest in receiving the included information for research and educational purposes