https://www.youtube.com/watch?v=uC5EeP3L5KY
By Howard Nema
TRUTH TALK NEWS examines the wedge driven by the global elite to divide Our Nation using deception to achieve their goal of a border-less totalitarian socialist world system ruled in a feudalist fashion by the central banks of the world.
Of course, most Americans do not know, or believe that this vast socio-economic political network even exists.    But it most certainly does exist. 

Although It has no official name it is often referred to as the Milner Group.  Or Milner's Kindergarten.

In his 1949 book, THE ANGLO-AMERICAN ESTABLISHMENT published posthumously in 1981 after his death, Quigley wrote about the origins of this group:
"The Rhodes Scholarships, established by the terms of Cecil Rhodes's seventh will, are known to everyone.   What is not so widely known is that Rhodes in five previous wills left his fortune to form a secret society, which was to devote itself to the preservation and expansion of the British Empire. And what does not seem to be known to anyone is that this secret society was created by Rhodes and his principal trustee, Lord Milner, and continues to exist to this day.  (HN: And it still exists)

To be sure, this secret society is not a childish thing like the Ku Klux Klan, and it does not have any secret robes, secret handclasps, or secret passwords. It does not need any of these, since its members know each other intimately. It probably has no oaths of secrecy nor any formal procedure of initiation. It does, however, exist and holds secret meetings, over which the senior member present presides." 
(HN: Notice how Quigley tries to distance the Brotherhood of Freemasonry from the Group by eluding to it being "childish" and they "probably" have no oaths of initiation.   Even with the immense information revealed in TRAGEDY AND HOPE and THE ANGLO-AMERICAN ESTABLISHMENT, Quigley protects the secrets of the Hidden Masters.  The same can be said for the connections of the Group to the Jesuits and the Vatican, who are all aligned and working for this same "cause". )

The Group aligned with these and others for this common purpose, including the Black Nobility Families of Europe in 1954 and formed the Bilderberg Group.    

Are you starting to see the picture?   

They ARE the shadow government.   Their minions have weaved their way into the fabric of all Our institutions, gaining power and influence along the way. 

As a result of the contentious 2016 Presidential Election, these elitist members of the shadow government have been revealed in all their wickedness, via Wikileaks.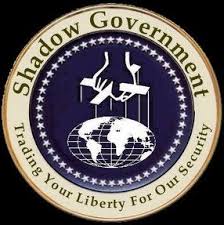 Despite a massive mass media psyop and the elite mustering together all their power and influence to sway public opinion and destroy Donald Trump, he still won the election.    Now, it is time to destroy them,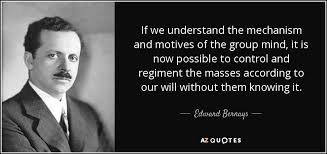 Lies and deceptions will no longer be tolerated.  The People have been awakened.

These are historic days.  It is an amazing time to be alive, but these are very dangerous times.  These elitists are use to getting their way for centuries and they do not like to lose.   This is not over for them, so expect more propaganda and rising chaos.

Their evil knows no limits.   Anything is possible.   They play to win at all costs.   The end justifies the means.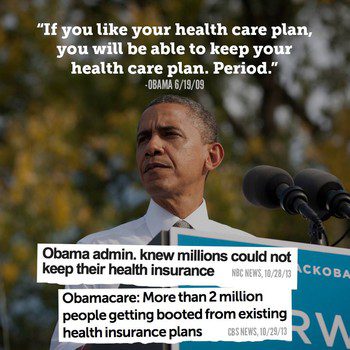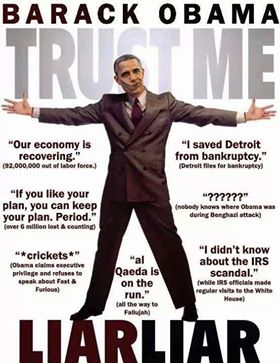 PROPAGANDA   IS   THE   EXECUTIVE   ARM   OF   THE INVISIBLE  GOVERNMENT  –  Edward  Burnays  (1928)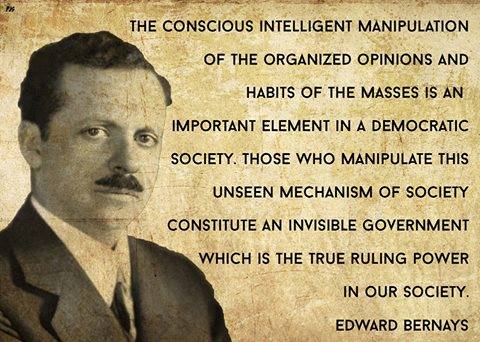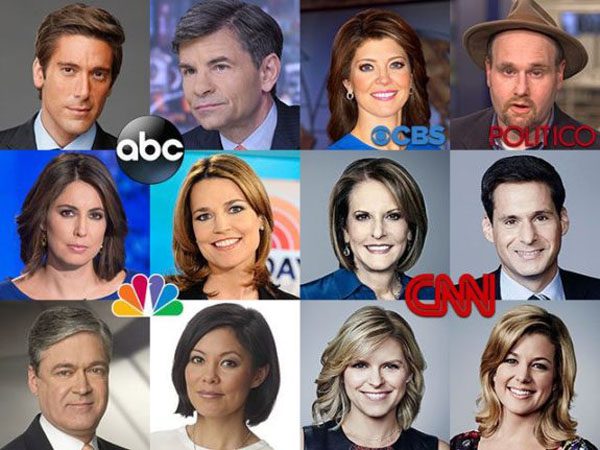 One of the most deceptive, contentious and divisive issues facing America today is illegal immigration.

The fact is illegal immigration serves both business and politics.   Since the Electoral College is based upon population, not citizenship, Democrats welcome open borders for two main reasons:

1.  Democrats assume illegals would be enticed to vote Democrat on the dead voter rolls since they receive such cushy welfare benefits and "sanctuary" from the Democrat Party's kindness, compassion and  "benevolence".

2. The Saul Alinksy inspired radical communists have taken over the Democrat Party and employed the Cloward-Piven Strategy, devised in 1966 by married Columbia sociology professors Richard Cloward and Frances Fox Piven to create social change through poverty, by overloading the U.S. public welfare system in order to create a crisis that would lead to replacement of the welfare system and establishing a guaranteed annual income by the redistribution of wealth.

You can't make this stuff up.    This is what the elite are working for.  

Jesuit Georgetown Professor and Council On Foreign Relations insider Carroll Quigley gives great insight into this on page 950 of his 1966 book, TRAGEDY AND HOPE:  A HISTORY OF THE WORLD IN OUR TIME where he wrote:

"There does exist, and has existed for a generation, an international Anglophile network which operates, to some extent, in the way the … Right believes the Communists act. In fact, this network, which we may identify as the Round Table Groups, has no aversion to cooperating with the Communists, or any other groups, and frequently does so. I know of the operations of this network because I have studied it for twenty years and was permitted for two years, in the early 1960's, to examine its papers and secret records. I have no aversion to it or to most of its aims and have, for much of my life, been close to it and to many of its instruments. I have objected, both in the past and recently, to a few of its policies (notably to its belief that England was an Atlantic rather than a European Power and must be allied, or even federated, with the United States and must remain isolated from Europe), but in general my chief difference of opinion is that it wishes to remain unknown, and I believe its role in history is significant enough to be known."

Using communism, economic warfare, the Democrat Party, open borders, terrorism, refugees and illegal immigration, the elite seek to create a global socialist "utopia" ruled by a benevolent despotism.  

The annual cost of illegal immigration to taxpayers is roughly $113 billion a year at the federal, state and local level.  The majority of the costs, $84 billion are absorbed by state and local governments. 

http://www.fairus.org/publications/the-fiscal-burden-of-illegal-immigration-on-united-states-taxpayers
Illegal immigration also feeds the private prison system, like the many crony corporations that benefit from serving and administering social welfare programs.
According to the US Bureau of Justice Statistics, 2,220,300 adults were incarcerated in US federal and state prisons, and county jails in 2013 – about 0.91% of adults (1 in 110) in the U.S. resident population.  

Additionally, 4,751,400 adults in 2013 (1 in 51) were on probation or on parole.

2013 TOTAL:  6,971,700

To help do the math on who is committing what crimes and who are incarcerated I have provided some more facts:

Danielle Kaeble, Lauren E. Glaze, Bureau of Justice Statistics

December 29, 2016    NCJ 250374

Presents statistics on persons supervised by adult correctional systems in the United States at year end 2015, including persons supervised in the community on probation or parole and those incarcerated in state or federal prison or local jail.

The report describes the size and change in the total correctional population during 2015.

Appendix tables provide statistics on other correctional populations and jurisdiction-level estimates of the total correctional population by correctional status and sex for selected years.

Highlights:

At year end 2015, an estimated

6,741,400

persons were supervised by U.S. adult correctional systems, a decrease of about 115,600 persons from year end 2014.

About 1 in 37 adults (or 2.7% of adults in the United States) was under some form of correctional supervision at year end 2015, the lowest rate since 1994.

The U.S. correctional population declined 1.7% during 2015 due to decreases in both the community supervision (down 1.3%) and incarcerated (down 2.3%) populations.

By year end 2015, the community supervision population

(4,650,900)

fell to the lowest level since 2000 (4,564,900), and

the incarcerated population (2,173,800)

fell to the lowest level since 2004 (2,136,600).

All of the decrease in the community supervision population during 2015 resulted from a drop in the probation population (down 2.0%), as the parole population (up 1.5%) increased.

In 2015, the majority (69%) of the decline in the incarcerated population resulted from the drop in the prison population

(down 35,500)

.

Part of the Correctional Populations in the United States Series

Press Release
PDF (787K)
ASCII file (43K)
Comma-delimited format (CSV) (Zip format 23K)

About the Source Data:

Annual Probation Survey and Annual Parole Survey
Annual Survey of Jails
Census of Jails
Deaths in Custody Reporting Program (DCRP)
National Prisoner Statistics (NPS) Program
Survey of Jails in Indian Country
Illegal immigrants account for about 3.5 percent of the U.S population, but represent 36.7 percent of federal sentences in 2014 according to U.S. Sentencing Commission data.

Citing a U.S. Government Accountability Office, "one of every four inmates in federal prisons is an illegal immigrant."
While well-meaning, honest, caring, compassionate people put their trust in government to solve many of America's problems they don't realize that politicians on both sides of the aisle have not been working for the benefit of the people, but rather have been exploiting and profiting crony corporations while enriching themselves.   Given what we saw with the 2016 Presidential Election, this should be a surprise to no one.
DRAIN THE SWAMP!
Sadly, this has become not the exception, but the norm.  

Many of these greedy, lying, manipulative politicians have enriched themselves and multinational corporations at the expense of We the People. 

There is a laundry list of political hacks who have fleeced and sold America down the river continuously for decades on both sides of the political aisle.

The average yearly percentage change in net worth of the top 10 congressional incumbents whose calculated net worth divided by the number of years studied was the highest.

Of the "Top 10", 7 are Democrats and 3 are Republicans. 

The study looks at 320 Republicans, 296 Democrats and two Independents.

Negative to positive increases

Because this study focuses on percentage increases, a gap in the study it is difficult to determine a meaningful percentage for a member who had a starting net worth in the negatives but increased to a positive net worth by 2012.

However, there were substantial increases in wealth of the members who fell into this category.

For the 49 members who went from a negative net worth to a positive net worth, the average increase was $3.4 million per member.

PLANNED PARENTHOOD'S WAR ON CHILDREN

We all know about the evil, sick and revolting revelations about Planned Parenthood selling baby parts for scientific and medical research that the media has completely downplayed and ignored.  But the fact is, Planned Parenthood is nothing more than an global abortion factory and fetal body parts distributor.
Despite all the cries that cutting government funding of Planned Parenthood would deny women access to healthcare it is a wicked and deplorable lie.    These people are lying sociopaths.
https://www.youtube.com/watch?v=55Axawaz2As
Planned Parenthood is hailed and protected by the media and liberals for providing necessary women's services, but they do NOT even offer prenatal services. 

Nor did the Soros funded Women's March on Washington Psyop that excluded female supporters opposed to abortion.  Considering the insanity unleashed at the event, I am certain right to life women opposed to abortion were glad to be banned from the lunacy where "Nasty Woman" feminist Ashley Judd ranted about her pussy, bloody tampons and erections for almost eight minutes. 
https://www.youtube.com/watch?v=EXSN-HHowhc
Remember folks, she is an actress.  She and probably many more celebrities and professional protestors paid to stir up division and hatred by one of the more than 50 women's groups funded by villainous New World Order mastermind George Soros, the face of the Hidden Masters behind the curtain.

THE WOMEN'S MARCH ON WASHINGTON WAS DESIGNED TO FORWARD THE ACCEPTANCE AND TOLERANCE OF PLANNED PARENTHOOD'S EVIL EUGENICS DEPOPULATION AGENDA DISGUISED AS GIVING WOMEN HEALTHCARE.

Planned Parenthood is a global depopulation force founded by a racist Nazi and KKK sympathizer and eugenicist named Margaret Sanger, who wrote many books that are never discussed by Planned Parenthood, their supporters or the media since they deal with eugenics and the extermination of blacks, Jews and "other weeds".
The most merciful thing that the large family does to one of its infant members is to kill it.

[We should] apply a stern and rigid policy of sterilization and segregation to that grade of population whose progeny is tainted, or whose inheritance is such that objectionable traits may be transmitted to offspring.

Article 1. The purpose of the American Baby Code shall be to provide for a better distribution of babies… and to protect society against the propagation and increase of the unfit.

Article 4. No woman shall have the legal right to bear a child, and no man shall have the right to become a father, without a permit…

Article 6. No permit for parenthood shall be valid for more than one birth.

Give dysgenic groups [people with "bad genes"] in our population their choice of segregation or [compulsory] sterilization.

Birth control must lead ultimately to a cleaner race.

"We should hire three or four colored ministers, preferably with social-service backgrounds, and with engaging personalities.  The most successful educational approach to the Negro is through a religious appeal. We don't want the word to go out that we want to exterminate the Negro population, and the minister is the man who can straighten out that idea if it ever occurs to any of their more rebellious members."

"A woman's duty: To look the whole world in the face with a go-to-hell look in the eyes… to speak and act in defiance of convention."

"[The most penetrating thinkers] are coming to see that a qualitative factor as opposed to a quantitative one is of primary importance in dealing with the great masses of humanity.

In  Pivot of Civilization, 1922, Margaret Sanger preaches speaks her eugenic philosophy – that only "quality" people worthy of life should be allowed to live.

"Such parents swell the pathetic ranks of the unemployed. Feeble-mindedness perpetuates itself from the ranks of those who are blandly indifferent to their racial responsibilities.   And it is largely this type of humanity we are now drawing upon to populate our world for the generations to come. In this orgy of multiplying and replenishing the earth, this type is pari passu multiplying and perpetuating those direst evils in which we must, if civilization is to survive, extirpate by the very roots."
The Rockefeller Foundation funded the founding of Margaret Sanger's Planned Parenthood in 1916 and the Kaiser Wilhelm Institute Of Anthropology Human Heredity And Eugenics in 1927 in Berlin, Germany. 


Andrew Carnegie and other elitist robber barons also championed the cause of eugenics to assist in the Great Work of perfecting man by the ethnic cleansing of those they deemed undesirable.   The word "eugenics" means well born.

Carnegie funded the founding of the Eugenics Record Office in Cold Spring Harbor, Long Island in 1910.  Adolf Hitler modeled his Master Race theory on the work of Sir Francis Galton, cousin of evolutionist Charles Darwin and other American eugenicists.


Below is an amazing documentary exposing the elite's eugenics/depopulation agenda:
https://www.youtube.com/watch?v=y3qOxqYKBqg&t=640s

Under a Trump administration, the US government funding of the Planned Parenthood abortion factory will soon end.
It is an abysmal horror that a "non-profit" with  annual profits of $127,000,000 needs a government handout.
This is simply more government cheese for the rats in the Washington swamp to feast on while forwarding the global elite's on going depopulation agenda.

The Truth About MARGARET SANGER (This article first appeared in the January 20, 1992 edition of Citizen magazine)How Planned Parenthood Duped America

At a March 1925 international birth control gathering in New York City, a speaker TTwarned of the menace posed by the "black" and "yellow" peril. The man was not a Nazi or Klansman; he was Dr. S. Adolphus Knopf, a member of Margaret Sanger's American Birth Control League (ABCL), which along with other groups eventually became known as Planned Parenthood.
Sanger's other colleagues included avowed and sophisticated racists. One, Lothrop Stoddard, was a Harvard graduate and the author of The Rising Tide of Color against White Supremacy. Stoddard was something of a Nazi enthusiast who described the eugenic practices of the Third Reich as "scientific" and "humanitarian." And Dr. Harry Laughlin, another Sanger associate and board member for her group, spoke of purifying America's human "breeding stock" and purging America's "bad strains." These "strains" included the "shiftless, ignorant, and worthless class of antisocial whites of the South.
"Not to be outdone by her followers, Margaret Sanger spoke of sterilizing those she designated as "unfit," a plan she said would be the "salvation of American civilization.: And she also spoke of those who were "irresponsible and reckless," among whom she included those " whose religious scruples prevent their exercising control over their numbers."
She further contended that "there is no doubt in the minds of all thinking people that the procreation of this group should be stopped." That many Americans of African origin constituted a segment of Sanger considered "unfit" cannot be easily refuted.While Planned Parenthood's current apologists try to place some distance between the eugenics and birth control movements, history definitively says otherwise. The eugenic theme figured prominently in the Birth Control Review, which Sanger founded in 1917.
She published such articles as "Some Moral Aspects of Eugenics" (June 1920), "The Eugenic Conscience" (February 1921), "The purpose of Eugenics" (December 1924), "Birth Control and Positive Eugenics" (July 1925), "Birth Control: The True Eugenics" (August 1928), and many others.
These eugenic and racial origins are hardly what most people associate with the modern Planned Parenthood Federation of America (PPFA), which gave its Margaret Sanger award to the late Dr. Martin Luther King in 1966, and whose current president, Faye Wattleton, is black, a former nurse, and attractive.
Though once a social pariah group, routinely castigated by religious and government leaders, the PPFA is now an established, high-profile, well-funded organization with ample organizational and ideological support in high places of American society and government.
Its statistics are accepted by major media and public health officials as "gospel"; its full-page ads appear in major newspapers; its spokespeople are called upon to give authoritative analyses of what America's family policies should be and to prescribe official answers that congressmen, state legislator and Supreme Court justices all accept as "social orthodoxy."
Blaming Families

Sanger's obsession with eugenics can be traced back to her own family. One of 11 children, she wrote in the autobiographical book, My Fight for Birth Control, that "I associated poverty, toil, unemployment, drunkenness, cruelty, quarreling, fighting, debts, jails with large families."
Just as important was the impression in her childhood of an inferior family status, exacerbated by the iconoclastic, "free-thinking" views of her father, whose "anti-Catholic attitudes did not make for his popularity" in a predominantly Irish community.
The fact that the wealthy families in her hometown of Corning, N.Y., had relatively few children, Sanger took as prima facie evidence of the impoverishing effect of larger families. The personal impact of this belief was heightened 1899, at the age of 48. Sanger was convinced that the "ordeals of motherhood" had caused the death of her mother.
The lingering consumption (tuberculosis) that took her mother's life visited Sanger at the birth of her own first child on Nov. 18, 1905.   The diagnosis forced her to seek refuge in the Adirondacks to strengthen her for the impending birth. Despite the precautions, the birth of baby Grant was "agonizing," the mere memory of which Sanger described as "mental torture" more than 25 years later.
She once described the experience as a factor "to be reckoned with" in her zealous campaign for birth control.From the beginning, Sanger advocacy of sex education reflected her interest in population control and birth prevention among the "unfit." Her first handbook, published for adolescents in 1915 and entitled, What Every Boy and Girl Should Know, featured a jarring afterword:  It is a vicious cycle; ignorance breeds poverty and poverty breeds ignorance.
There is only one cure for both, and that is to stoop breeding these things. Stop bringing to birth children whose inheritance cannot be one of health or intelligence. Stop bringing into the world children whose parents cannot provide for them.

To Sanger, the ebbing away of moral and religious codes over sexual conduct was a natural consequence of the worthlessness of such codes in the individual's search for self-fulfillment. "Instead of laying down hard and fast rules of sexual conduct,"

Sanger wrote in her 1922 book Pivot of Civilization, "sex can be rendered effective and valuable only as it meets and satisfies the interests and demands of the pupil himself."  Her attitude is appropriately described as libertinism, but sex knowledge was not the same as individual liberty, as her writings on procreation emphasized.
The second edition of Sanger's life story, An Autobiography, appeared in 1938. There Sanger described her first cross-country lecture tour in 1916. Her standard speech asserted seven conditions of life that "mandated" the use of birth control: the third was "when parents, though normal, had subnormal children"; the fourth, "when husband and wife were adolescent"; the fifth, "when the earning capacity of the father was inadequate."
No right existed to exercise sex knowledge to advance procreation. Sanger described the fact that "anyone, no matter how ignorant, how diseased mentally or physically, how lacking in all knowledge of children, seemed to consider he or she had the right to become a parent."Religious Bigotry

In the 1910's and 1920's, the entire social order–religion, law, politics, medicine, and the media–was arrayed against the idea and practice of birth control. This opposition began in 1873 when an overwhelmingly Protestant Congress passed, and a Protestant president signed into law, a bill that became known as the Comstock Law, named after its main proponent, Anthony Comstock.
The U.S. Congress classified obscene writing, along with drugs, and devices and articles that prevented conception or caused abortion, under the same net of criminality and forbade their importation or mailing.Sanger set out to have such legislation abolished or amended.
Her initial efforts were directed at the Congress with the opening of a Washington, D.C., office of her American Birth Control League in 1926. Sanger wanted to amend section 211 of the U.S. criminal code to allow the interstate shipment and mailing of contraceptives among physicians, druggists and drug manufacturers.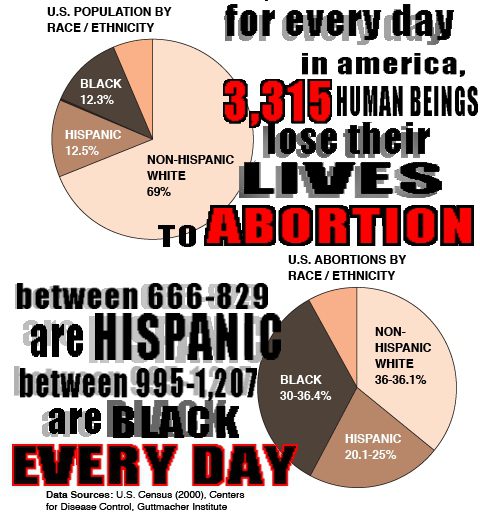 There is a silent war being waged against American traditions, morality and family values by the Hidden Masters of the Shadow Government.  It is literally a war against life itself.

A silent war fought with quiet weapons of deception.  Neatly wrapped and packaged for sale by the global elite.
A slickly marketed anti-God, anti-family Marxist cult-ure of death has been cunningly sold by Madison Avenue mass media manipulation and Hollywood pop culture for decades, and slyly indoctrinated generations to embrace the cookie cutter ideals of "Common Core" socialist driven education curriculums and ever increasing globalism as the only way to achieve peace,  prosperity and put and end to poverty.  

Certainly this all sounds just and quite alluring, but

it is

all a bitter illusion conceived by the elite.    A   magical spell of  mass hypnotic delusion.   Or is should say, magickal.

These are but a few of the many hidden truths ignored by history books and the mainstream media.

SUBSCRIBE TO TRUTH TALK NEWS CHANNEL 2:
https://www.youtube.com/TruthTalkNewsChannel2

TRUTH TALK NEWS




"Where truth the mainstream media ignores is the top story!"

All information reported on TRUTH TALK NEWS and HowardNema.com is sourced and verifiable.

ACCESS THE

SEARCH ENGINE

AT THE TOP RIGHT TO PERUSE TOPICS, BOOKS, DOCUMENTARIES, BROADCASTS, ARTICLES, VIDEOS, CONGRESSIONAL RECORDS AND RELATED INFORMATION AVAILABLE ON THE SITE.

ADDITIONAL TRUTH TALK NEWS SITES:

Feel free to share and download this FAIR USE content.

Do the research.

Find your own truth.

There is only one truth.

Seek and you will find it.

If you seek truth and want to help restore Our Constitutional Republic as intended please subscribe and share the valuable information contained on this site.

  

Thank you for your continued support.

All content on TRUTH TALK NEWS and HowardNema.com are for the purposes of FAIR USE. All content herein can be used by anyone in accordance with U.S. Copyright law.

FAIR USE NOTICE: Some content displayed on this video/site may contain copyrighted material the use of which has not been specifically authorized by the copyright owner. This material has been made available in our efforts to advance understanding political, human rights, economic, democracy, scientific, and social justice issues, etc. constituting a 'fair use' of any such copyrighted material as provided for in accordance with Title 17 U.S.C. Section 107, all the material on this site is distributed without profit to those who have expressed a prior interest in receiving the included information for research and educational purposes