By HN
Forget about E.F. Hutton (for those old enough to remember). When Henry Kissinger talks, people need to listen. And read between the lines.
In an obvious Russian hit piece crafted using the Law of Reversal, Herr Kissinger reported to the AP that the (Soros funded) political chaos we have here in the US and the UK may result in Russia, India and China creating a New World Order.

No. You can not make this stuff up. In fact, the full FAIR USE article is printed at the bottom of this article.

This is the same Henry Kissinger who brought Nazi doctors and scientists, many of them war criminals, like Josef Mengele to the US to escape the hangman's noose at the Nuremberg Trials.

These Nazis worked covertly for the CIA, NASA and other agencies under Operation Paperclip.
Along with Communist Alger Hiss, Nazis and John D. Rockefeller Jr., (whose Standard Oil subsidiary American IG Farben used concentration camp slave labor to produce fuel for the Nazi war effort using a Standard Oil additive to turn coal into gasoline) helped found United Nations, the NSA , NATO and the CIA.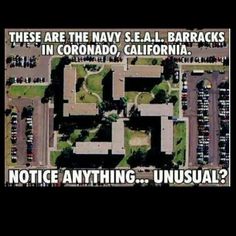 In 1972 Kissinger along with his globalist traitor buddy , the late David Rockefeller and Tricky Dick Nixon, opened the doors to China and subsequently closed the doors to American factories from almost every industry across the country, creating the deindustrialization we have seen here ever since.
Pick up just about any item in your home, school, gym, store, bar, office–wherever and no doubt, you will notice that most of all the products we use are produced in China. Or Sri-Lanka and a gaggle of other countries ruled by authoritarian regimes, whose wickedness and evil is downplayed or ignored by the media and pop culture. Like Cuba for instance.
India is the call center Mecca of the American and multinationals customer service industry. Call your bank, or cell phone provider and chances are the customer service rep you speak with is in India.
Russia's economy and military, while it has improved under Putin, it is no where near the threat China and India pose to American jobs and National Security. Not even close.
Kissinger labels Nationalists such as Putin and Trump, authoritarians when he wants depopulation of the third world while industrializing China and India. Any "fear" of China and India, even Russia is not only hypocritical, it is laughable, revealing the lengths the elite will go to control public opinion. Industrializing India and China is the pure profit motive and agenda of the Milner and Bilderberg Group.
As a result, and as noted in Council On Foreign Relation insider and Jesuit Georgetown University Professor Carroll Quigley's 1966 book, "Tragedy and Hope: A History in Our Time," this small group seeks control of the political and economic systems of every country on earth at the expense of all economic groups ; and we see the results and economic ruin in their wake caused by their creation of globalism, which is nothing more than a fascist hybrid of communism.
And when we point this out we are called racists, xenophobes and Nazis. Well, those behind the New World Order are doing their best to convince sheople that Russia is today what Nazi Germany was in the 1930's. The propaganda and mass media manipulation is strong. And sadly, for too many, the lie is working.
Josef Goebbels, Hitler's Minister of Propaganda said, "Tell a lie, repeat it more and more and soon the people will believe it."
Kissinger is a liar, a traitor and a war criminal. He is a globalist mouthpiece for the Council on Foreign Relations, who are openly working to create a one world totalitarian socialist state ruled by the elite since the Paris Peace Conference of 1919.Putin and Trump are nationalists. They are both the greatest threat to the New World Order agenda and the AP Russia hit piece below proves this.For almost 8 years I have reported and provided documented and verifiable proof available here on this site. Proof that the elite's long range goal is to deindustrialize in the west and build up China and India , while depopulating the third world. As we have seen for more than 40 years.
KISSINGER: CHAOS IN THE WEST COULD GIVE BOOST TO RUSSIA
BY LEONORE SCHICK AND CAROLINE SPIEZIO
ASSOCIATED PRESS
Jun 27, 1:10 PM EDT
LONDON (AP) — Former U.S. Secretary of State Henry Kissinger on Tuesday warned of Russia's simmering alienation from its western neighbors but said he believed that President Vladimir Putin will ultimately work toward cooperative relationships with countries on its borders.
During his diplomatic career, the 94-year-old senior statesman supported a policy of detente with the Soviet Union, opened relations with China and helped negotiate the Paris Peace Accords, which helped end U.S. involvement in the Vietnam War. He was also involved in negotiating with Syria to stop the fighting that emerged from the 1973 war between Egypt and Israel.
Speaking at the Margaret Thatcher Conference on Security in London, Kissinger predicted ongoing friction with Russia over Ukraine and Syria. Russia, which has backed the regime of Syrian President Bashar Assad, on Tuesday dismissed U.S. claims that Assad was preparing for a chemical weapons attack. The United States has offered no evidence to support the claim.
"Russia has evolved to what amounts to a definition of absolute security (and) absolute insecurity for some of its neighbors," Kissinger said during the keynote address, adding that Putin's view of international politics is reminiscent of 1930's European nationalist authoritarianism. "Russia wants to be accepted by Europe and transcend it simultaneously."
Kissinger also warned that with political chaos enveloping Britain and the United States, Russia, India and China could gain a foothold in creating a new world order. He also said that without strategic thought, two scenarios could unfold in U.S.-China relations: repeated confrontation or co-evolution born out of a "conscious need to avoid conflict." (HN NOTE: EITHER WAY, NOT GOOD!)
While Kissinger was awarded the Nobel Peace Prize (LMAO) in 1973, (LIKE OBAMA) his career has been marked by numerous controversies, (Controversies? HE IS A TRAITOR AND WAR CRIMINAL) including his involvement in U.S. bombing campaigns in Cambodia, Laos and Vietnam, support for Pakistan's military dictatorship in the 1970s against what is now Bangladesh and U.S. involvement in the 1973 coup that overthrew Chilean President Salvador Allende.
© 2017 The Associated Press. FAIR USE NOTICE
TRUTH TALK NEWS
"Where truth the mainstream media ignores is the top story!"
http://www.youtube.com/TruthTalkNewsChannel2
http://www.youtube.com/TruthTalkNews
ACCESS THE SEARCH ENGINE TO PERUSE TOPICS, BOOKS, DOCUMENTARIES, BROADCASTS, ARTICLES, VIDEOS, CONGRESSIONAL RECORDS AND RELATED INFORMATION AVAILABLE ON THE SITE.
WELCOME TO TRUTH TALK NEWS @ HowardNema.com
Take advantage of all the books, articles, links and suppressed information YOU NEED TO KNOW that is available on this site.
START YOUR JOURNEY BELOW:
BOOKS YOU MUST READ TO UNDERSTAND THE NEW WORLD ORDER is an ever growing catalogue of hundreds of books, articles, documents and research material on all things New World Order. Many of these books are very rare. Some are hundreds of years old. Combined, they create a path of breadcrumbs that lead to greater understanding the unseen forces behind most of the evil in this world, who have charted humanity's progress throughout the ages and continue to do so.
STAND UP FOR FREE SPEECH!
WATCH AND SHARE TRUTH TALK NEWS!
"Where truth the mainstream media ignores is the top story!"
Let us take a journey together down the rabbit hole.
Watch TRUTH TALK NEWS, a talk show discussing suppressed history, current events, politics, pop culture, the esoteric and exoteric, and all things New World Order.
5pm WEDNESDAYS in Western Connecticut on Spectrum Cable Channel 192 serving the towns of Barkhamsted, Bethlehem, Bridgewater, Brookfield, Colebrook, Danbury, Harwinton, Kent, Monroe, New Hartford, New Fairfield, New Milford, Newtown, Roxbury, Sherman, Southbury, Trumbull, Washington, West Hartland, Winchester and Woodbury. Rebroadcasts 9pm THURSDAYS.
All information reported on TRUTH TALK NEWS and HowardNema.com is sourced and verifiable and for the purposes of education and FAIR USE. Take advantage of the many books, articles, videos and FULL PDF's available for FREE, safe downloads on this site. TRUTH TALK NEWS and HowardNema.com ARE FREE SITES. All books and information on the sites are FREE and NOT monetized in any way.
You are not cattle.
You are not a useless eater.
You do not have to be a brainwashed slave owned by the New World Order.
Do the research.
Think critically.
Find your own truth.
There is only one truth. . . .
Seek and you will find it.
Thank you for your continued support. God bless you all.
HN
All information reported on TRUTH TALK NEWS and HowardNema.com is sourced and verifiable and for the purposes of FAIR USE. All content herein can be used by anyone in accordance with U.S. Copyright law.