https://youtu.be/54dPUnCj09g
By Howard Nema

We are living in the technetronic era.   For those who are not in the know, Mika Brzezinski is the daughter of the late political scientist and globalist insider, Zbignew Brzezinski.

In 1970, while she was still a Red diaper baby, Mika's dad wrote the book, BETWEEN TWO AGES: AMERICA'S ROLE IN THE TECHNOTRONIC ERA.


Zbignew Brzezinski was a member of the Rockefeller apparatus and was one  of the founding members of the Trilateral Commission.  He spent a career in political science working to erase the sovereignty of the United States by forwarding the efforts of the Milner, or Round Table Group; in their neo-feudal quest for domination over the political and economic systems of the world.

Intentionally, I might add — at the "direct expense" of all other economic groups.


Brzezinski referred to these people as "the elite".   He ran in their circles. He knew them.  And he worked for them.   He was a pro-United Nations, anti-American anti-Constitutional, Council on Foreign Relations globalist elitist, disguised as an American Patriot, just like his daughter Mika.


And like her infamous late father, Mika Brzezinski is also a globalist hack, working as a propagandist for the New World Order at MSNBC.


It is unlikely that Mika or her new fiance, phony conservative Joe Scarborough, would read the following quotes from her daddy's 1970 book on Morning Joe.

For the record, they wouldn't be read on CNN—or FOX either, for that matter. 

"In the technotronic society the trend would seem to be towards THE AGGREGATION OF THE INDIVIDUAL SUPPORT OF MILLIONS OF UNCOORDINATED CITIZEN, EASILY WITHIN THE REACH OF MAGNETIC AND ATTRACTIVE PERSONALITIES

(HN: example: OBAMA)

EFFECTIVELY EXPLOITING THE LATEST COMMUNICATIONS TECHNIQUES TO MANIPULATE EMOTIONS AND CONTROL REASON".

"The technotronic era involves

the gradual appearance of a more controlled society.   Such a society would be dominated by an elite, unrestrained by traditional values.

 

(HN:  Individual liberty, family, God, etc.)

 

Soon it will be possible to assert almost continuous surveillance over every citizen and maintain up-to-date complete files containing even the most personal information about the citizen. These files will be subject to instantaneous retrieval by the authorities.

"

"Society dominated by an elite whose claim to political power would rest on allegedly superior scientific know-how.  

Unhindered by the restraints of traditional liberal values, this elite would not hesitate to achieve its political ends by using the latest modern techniques for influencing public behavior and keeping society under close surveillance and control

."
Like her late father, Mika is working to destroy the sovereignty of America and forward the goals of the United Nations.
How do you think she got her MSNBC  gig in the first place?  Bloodline connections, that's how.  Today we are living in a society socially engineered by the elite exactly as described 47 years ago in Brzezinski's 1970 book!  Coincidence?  No.  Social control?   Yes.
ARE YOU WAKING UP YET!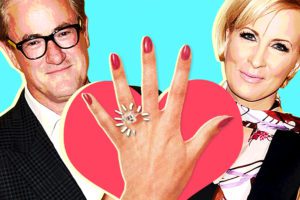 I wonder if Mika will take her future husband Joe Scarborough's surname?   Who knows?  Maybe she'll use a hyphen?
Ms. Mika Brzezinski-Scarborough.   I like it.  Sort of has a politically correct ring to it, doesn't it?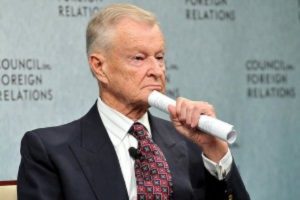 RELATED BOOKS:
---
Carroll Quigley's TRAGEDY AND HOPE: A HISTORY OF THE WORLD IN OUR TIME
SILENT WEAPONS FOR QUIET WARS – PDF
THE ANGLO-AMERICAN ESTABLISHMENT by Carroll Quigley
America's Secret Establishment:  An Introduction To The Order of Skull and Bones by Antony Sutton
https://www.howardnema.com/2016/09/01/100-books-you-must-read-understand-the-new-world-order/
TRUTH TALK NEWS
"Where truth the mainstream media ignores is the top story!"
http://www.youtube.com/TruthTalkNewsChannel2
http://www.youtube.com/TruthTalkNews
ACCESS THE SEARCH ENGINE AT THE TOP RIGHT TO PERUSE TOPICS, BOOKS, DOCUMENTARIES, BROADCASTS, ARTICLES, VIDEOS, CONGRESSIONAL RECORDS AND RELATED INFORMATION AVAILABLE ON THE SITE.
ADDITIONAL TRUTH TALK NEWS SITES:
http://www.youtube.com/TruthTalkNews
http://www.TruthTalkNews.blogspot.com
http://truthtalknewschannel2.blogspot.com
Feel free to share and download this FAIR USE content.
Do the research.
Find your own truth.
There is only one truth.
Seek and you will find it.
If you seek truth and want to help restore Our Constitutional Republic as intended, please subscribe and share the valuable information contained on this site.

Thank you for your continued support.

All information reported on TRUTH TALK NEWS and HowardNema.com is sourced and verifiable and for the purposes of FAIR USE. All content herein can be used by anyone in accordance with U.S. Copyright law.