By Howard Nema
"Cowboy, baby!"

Musician Kid Rock has announced his bid for the U.S. Senate in Michigan on the GOP ticket in 2018 to challenge Democrat Debbie Stabenow for her seat.
Rock, a  conservative told The Guardian in 2015, "I am definitely a Republican on fiscal issues and the military, but I lean to the middle on social issues. I am no fan of abortion, but it's not up to a man to tell a woman what to do.  As an ordained minister I don't look forward to marrying gay people, but I'm not opposed to it."

Kid's an ordained minister?  For real? 

Kid Rock would be the first GOP candidate to win a Senate seat since 1998.  Debbie Stabenow has held her seat since 2000.
While Reagan was a celebrity he wasn't a political novice.  While we need more Americanism in Washington and State and local houses and Kid Rock and Ted Nugent exude Americanism, I hope this doesn't start to become a trend.  

In my view, despite true red, white and blue Patriotism and devotion to Americanism and the Constitution, generally celebrities competing for political office is a terrible thing for America.   Let's face it.  For the most part, celebrities are way out of touch with the average American, but they do indeed have curb appeal.  And that curb appeal can be a double edged sword. 

It can also be dangerous.  Manipulative.   After all, six companies own the 90% of record, publishing and movie companies that write these celebrities' pay checks. 

I see this as the ominous dawning of new era of  social engineering and control via celebrity influence.   Thanks to Edward Bernays introducing fashion and product placement to Hollywood in the 1920's to sell products to the masses, globalist propaganda is now being directly sold to the masses via their favorite celebrities.
"Socially aware, politically active" celebrities,  giving the elite an ultimate propaganda platform to spew their Marxist totalitarian socialist  one world New World Order agenda. 

Yes.  The cult of personality is a dangerous thing.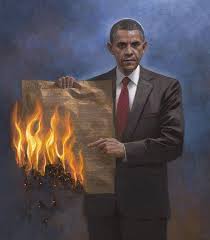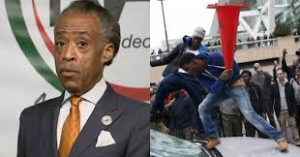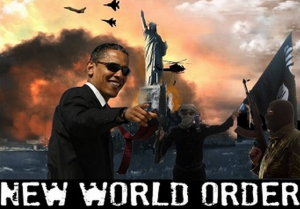 Just look what happened with Obama.    I suppose things could get worse.  Imagine Kanye West for President.  Or Meryl Streep….  God help us —  Are these "celebrities popular, alluring?  Yes.  Are they competent to run for office, no.  

Just look at Al Franken.

These people are actors, performers and entertainers. 
Don't we have enough of these people in Washington and State Houses across the country already?
TRUTH TALK NEWS
"Where truth the mainstream media ignores is the top story!"
http://www.youtube.com/TruthTalkNewsChannel2
http://www.youtube.com/TruthTalkNews
ACCESS THE SEARCH ENGINE AT THE TOP RIGHT TO PERUSE TOPICS, BOOKS, DOCUMENTARIES, BROADCASTS, ARTICLES, VIDEOS, CONGRESSIONAL RECORDS AND RELATED INFORMATION AVAILABLE ON THE SITE.
ADDITIONAL TRUTH TALK NEWS SITES:
http://www.youtube.com/TruthTalkNews
http://www.TruthTalkNews.blogspot.com
http://truthtalknewschannel2.blogspot.com
Feel free to share and download this FAIR USE content.
Do the research.
Find your own truth.
There is only one truth.
Seek and you will find it.
If you seek truth and want to help restore Our Constitutional Republic as intended, please subscribe and share the valuable information contained on this site.
Thank you for your continued support.
All information reported on TRUTH TALK NEWS and HowardNema.com is sourced and verifiable and for the purposes of FAIR USE. All content herein can be used by anyone in accordance with U.S. Copyright law.
Source:
http://www.foxnews.com/politics/2017/07/12/kid-rock-confirms-michigan-senate-run.html