Hear ye, hear ye, the King of Connecticut Ned Lamont orders children as young as three years old to wear face masks in pre-school all day long to reduce the threat of COVID.
The state of Connecticut is engaged in trauma based mind control over the most vulnerable among us. This evil is pure straight up child abuse. Children subjected to this social engineering are being traumatized and abused in the name of keeping them safe. They are being transformed into compliant, "socially aware" , dumbed downed, Ritalin pumped zombies.
Children, whose minds and social behavior are developing are being trained to surrender and submit to what is basically government re-education camps to be conditioned accepting this evil new normal at an early age. This is brainwashing plain and simple! It is child abuse! It's bad enough for generations cultural Marxist, Critical Theory dribble has been pounded into the minds of children resulting in the insanity we see in the streets today!
Restrictions in Connecticut have been excessive and in most cases, like masking 3 year olds, are ridiculous and tyrannical. Having a real dangerous virus to use as a scapegoat is an insidious ploy that allows for corrupt politically motivated random and and biased targeting of certain businesses while allowing others to operate. This is not only illegal. It is evil. Destroying the lives of tens of thousands of Connecticut residents.
These authoritarian measures are sustained and increasingly in virulence, having a profoundly negative affect on residents health, psyche, patience and economic well being. That coupled with fear mongering from the media reinforced by so called "experts" closes the society even more.
Experts who are nothing less than Big Pharma whores, like Dr. Deception, Anthony Fauci. If King Ned really cared about Connecticut residents he wouldn't look for new and exciting ways to tax us while funneling money to unions and special interests.
If King Lamont really cared about Our safety and well being he would open the state, not look for more excuses to keep it locked down and restricted. But, face it. Ned is a follower. He waits for the "experts" to tell him what do do. He waited to see what other democrat governors did and followed suit. Like a good party liner, following a national political agenda that exploits the people for its own political ends.
Sure, COVID is a nasty bug and it makes people very sick. Yes, it can be fatal, but from the beginning the numbers were fudged. Car accidents and other wildly unrelated causes of death were listed as COVID deaths. Face it, the COVID-19 virus is a psychological operation. A covert war on we the people. There can be no other conclusion when all things are considered. The lies, facts and omissions all point to a conspiracy with China, the World Health Organization, the media and the democrat party.
The fact is, most people, even older people or people with underlying medical conditions survive COVID: The latest US government report on COVID-19 survival rates is as follows:
Age 0-19 – 99.997% recover and survive.
Age 20-49 – 99.98% recover and survive.
Age 50-69 – 99.5% recover and survive.
Age 70+ – 94.6% recover and survive.
The obsessive fear of COVID-19 is unwarranted.
But concern over the unreported related consequences of the COVID-19 lockdown is. These statistics have not only been downplayed, they have been ignored by the media, so called "experts" and politicians alike. Since the trauma of the global lockdown, there has been a steep rise in anxiety, depression and suicide as a result of the endless 24/7 new normal fear porn.
Medical procedures have been delayed or cancelled by both doctors and patients too afraid to see patients or visit doctors or healthcare facilities. Many people are dying as a result of this fear. And now, the overly cautious King Ned demands Connecticut residents tolerate even more mind numbing conditioning to accept unconstitutional authoritarian government mandates, to "keep us safe."
Compliance with unconstitutional mandates only empowers governments to continue pushing and extending their lockdown tyranny. History proves time and again that lockdowns lead to far worse than the threat it was blamed on.
Without any input from the opposing party, the communists who call themselves democrat dictators in Hartford extended King Ned's emergency executive powers until February, 2021.
In February you can bet Lamont will at least attempt to extend the designed tyranny another six months. Residents face fines up to $1000 for violating King Lamont's tyrannical unconstitutional mandates.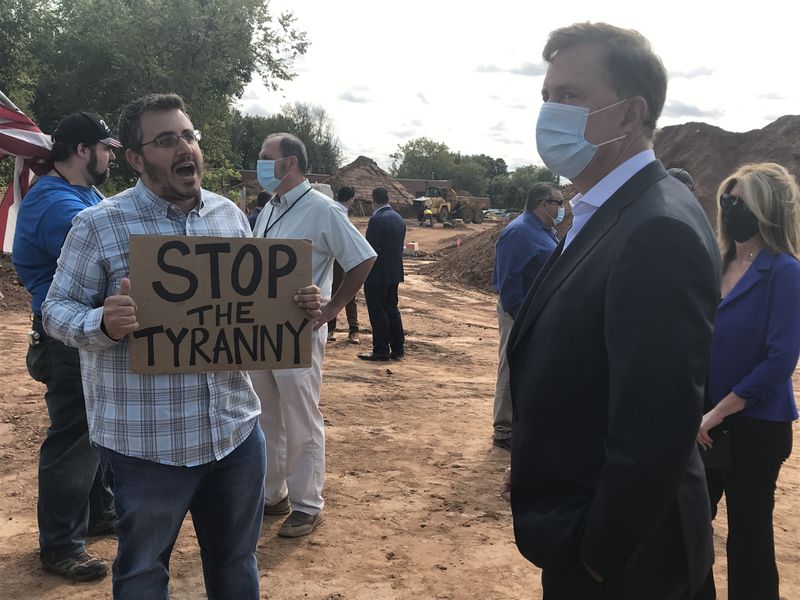 Above: An angry Connecticut resident who lost his business as a result of the shutdown calls for an end to the COVID restrictions to a visibly shaken governor Ned Lamont at a recent ground breaking ceremony in the town of Berlin. In Connecticut particularly, COVID has forced many over taxed small businesses out of business. There is growing resentment, even hatred as the endless COVID restrictions continue on in perpetuity.
The tyrants in Hartford even have the audacity to offer struggling businesses loans to stay afloat. Loans that have to be paid back with interest to the State even though the Federal money given to the State for the COVID crisis doesn't have to be paid back.
This amplifies what most Connecticut business owners already know. The state of Connecticut should be called Corrupticut. It is run by a nepotistic, crony corporate, generational democrat cabal of anti-business collectivist authoritarians. The Constitution state has become the anti-Constitution state. Communisticut, if you'd like. Call it Corrupticut, or Communisticut both descriptions fit. After all, corruption and communism go hand in glove.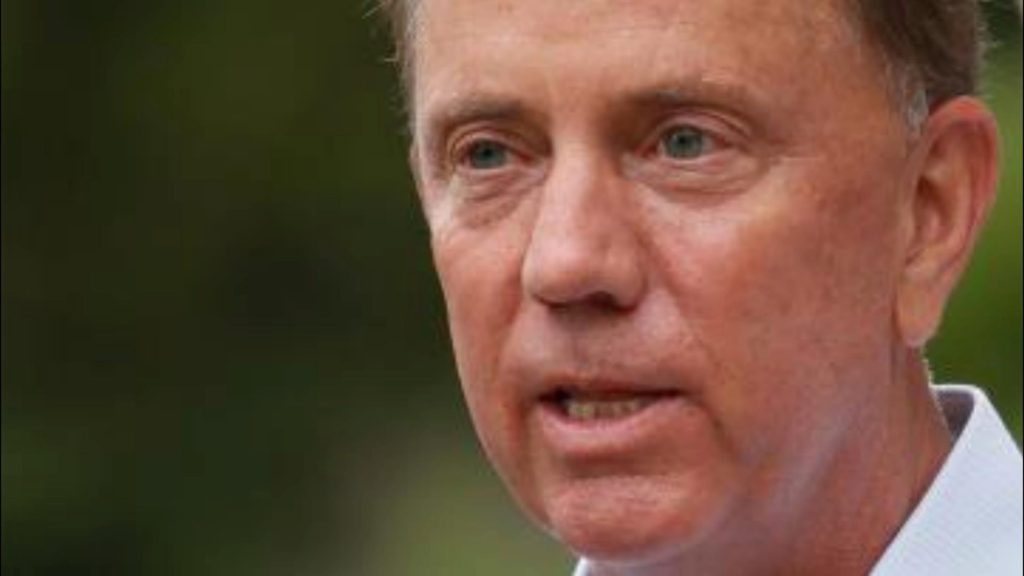 Connecticut's COVID guidelines are basically useless. They have gaping holes in any perceived effectiveness. When out in public, many are aware of this. Still, they huff and puff through their masks and comply. Many are dodging the mask, which led King Ned to mandate the police begin fining residence who do not comply.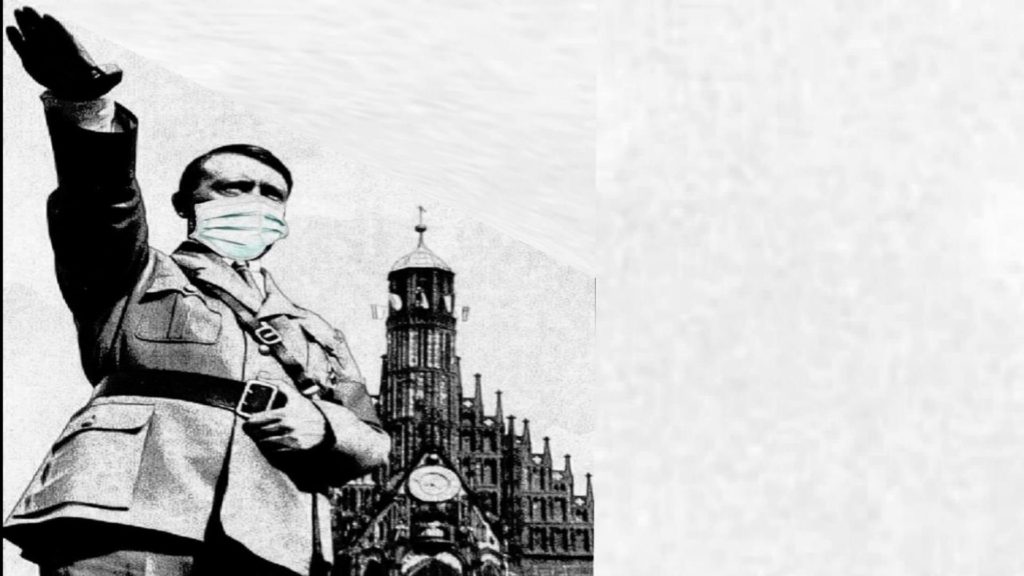 Connecticut's COVID guidelines are disguised as ways to keep resident's safe, but in reality they are efforts to damage and destroy mom and pop businesses while conditioning the people to accept ever changing liberty killing government mandates. Implementing abusive policies that worsen the health, safety and prosperity of all Connecticut residents. The virus of authoritarian mandates has spread further and done far more damage to the economy, health and well being of all democrat run states, cities, towns and villages more than COVID-19 itself.
HN
Welcome to TRUTH TALK NEWS " Where truth the mainstream media ignores is the top story!"
Let us take a journey together down the rabbit hole.
Take advantage of all the books, articles, links and information available at http://www.HowardNema.com
Watch TRUTH TALK NEWS, a talk show discussing suppressed history, current events, politics, pop culture, the esoteric and exoteric, and all things New World Order THURSDAYS 9pm in Western Connecticut on Spectrum Cable Channel 192 serving the towns of Barkhamsted, Bethlehem, Bridgewater, Brookfield, Colebrook, Danbury, Harwinton, Kent, Monroe, New Hartford, New Fairfield, New Milford, Newtown, Roxbury, Sherman, Southbury, Trumbull, Washington, West Hartland, Winchester and Woodbury.
YouTube has aggressively targeted TRUTH TALK NEWS CHANNEL 2 for termination. FIGHT Google/YouTube/Facebook CENSORSHIP!
Subscribe to TruthTalkNews on bitchute: https://www.bitchute.com/channel/QJKrgONwtmn0/
BOOKS YOU MUST READ TO UNDERSTAND THE NEW WORLD ORDER: The link below is a path of breadcrumbs that leads to greater understanding of the world we live in and those who chart and guide humanity's progress from the shadows though out the ages. Here is an ever growing catalogue of hundreds of books, PDF's, articles, white papers, links, documents and research material on all things New World Order.
https://www.howardnema.com/2020/08/19/books-you-must-read-to-understand-the-new-world-order/
Subscribe to William Cooper's MYSTERY BABYLON CHANNEL:
https://www.youtube.com/channel/UCZ5XZgqTNBIsGRB3CtszmcQ
BACK UP CHANNELS (contains all videos censored by YouTube and Vimeo): https://www.bitchute.com/channel/QJKrgONwtmn0/
Original TRUTH TALK NEWS CHANNEL: http://www.youtube.com/TruthTalkNews
SOCIAL MEDIA:
http://www.twitter.com/TruthTalkNews
http://www.HowardNema.com is censored and blocked by Facebook. Nothing can be posted or shared on Facebook from HowardNema.com due to "community standards" violations concerning bogus accusations of bullying, harassment and hate speech.
When truth is called hate, when hate is called love, when ideological beliefs breed rage and violence, our society treads on dangerous ground. Ground that has been traveled many times before by fellow travelers and followers of Marx, Lenin, Stalin, Hitler, Mao, Pol-Pot and many other Utopian charlatan totalitarians throughout the centuries.
Censorship should be a warning sign from history. For all of us. Silencing one silences us all.
STAND UP FOR FREE SPEECH! WATCH AND SHARE TRUTH TALK NEWS!
All information reported on TRUTH TALK NEWS and HowardNema.com is sourced and verifiable and for the purposes of education and FAIR USE. Take advantage of the many books, articles, videos and FULL PDF's available for FREE, safe downloads at http://www.HowardNema.com TRUTH TALK NEWS and HowardNema.com ARE FREE SITES. All books and information on the sites are FREE and NOT monetized in any way.
You are not cattle. You are not a useless eater. You do not have to be a brainwashed slave owned by the New World Order. Do the research. Think critically. Find your own truth. There is only one truth. . . . Seek and you will find it. Awaken. Be a messenger.
Thank you for your continued support. God bless you all. HN