NOTICE: FACEBOOK HAS BANNED ALL POSTS FROM HowardNema.com TO SHARE THIS ARTICLE ON FACEBOOK PLEASE USE THIS LINK
The COVID-19 China bio-weapon comes complete with a fear porn propaganda package. Infection rate numbers, mask compliance and social engineering is the focus, not hospitalizations or deaths.
From the beginning, the COVID-19 infection, hospitalization and death rates were continuously inflated to instill fear.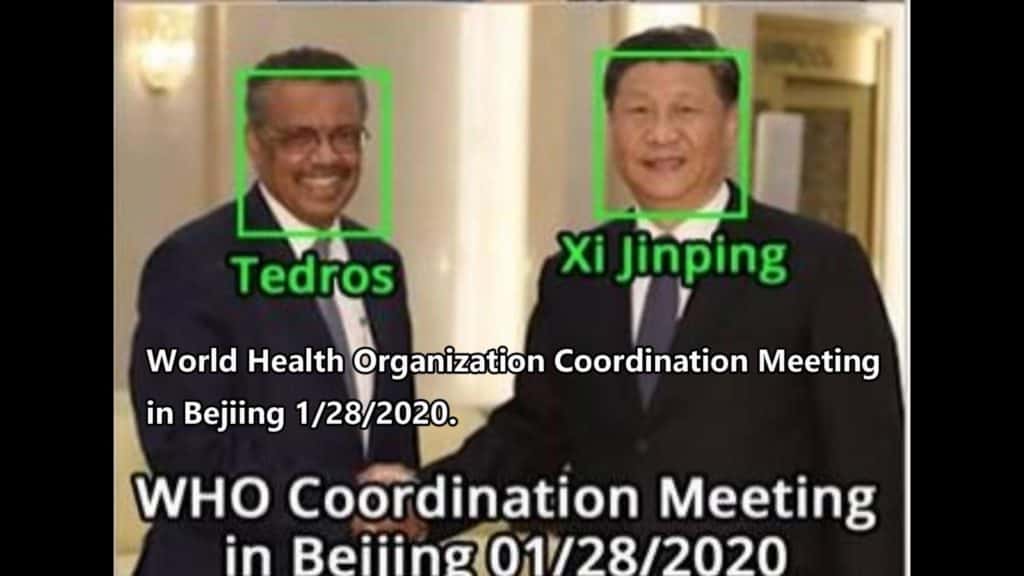 On January 28, 2020 China's partner, The Director-General of the World Health Organization (WHO), Dr Tedros Adhanom Ghebreyesus, met President Xi Jinping of the People's Republic of China in Beijing.
As the China plague reeked havoc across Europe, America and the world, the WHO covered for China and allowed the virus to spread.
This along with the inflated, fear based drivel spewed day in and day out by the lamestream media about COVID-19 bio-weapon infection rates indicates the media is also playing cover for China. What a shock. Pretty obvious.
As is the fact that many prominent Democrat elitists, including Joe and Hunter Biden have deep political and financial connections to China.
COMMUNISTS WORKING WITH COMMUNISTS
The Ministry of Truth mainstream media continues to spew COVID-19 lies. The people are continuously terrified into panic and anxiety, bombarded and inundated 24/7 with mass media COVID fear porn propaganda that has infested our daily lives and routines. It is time to return to normal. Let's all take a deep breath and get back to reality. Here are some comforting facts:
94 % of all deaths in the United States have had at least one underlying health issue. Only 6% of deaths in the United States were due to the COVID-10 China bio-weapon alone.
For instance, the reported death rate from the China bio-weapon in the state of New York is 172 per 100,000 people. But in reality, that figure is actually only 10 people per 100,000. Big difference.
See. OK. Deep breath — Exhale . . .. There's nothing to fear but fear itself.
In August, the Centers for Disease Control released this information confirming 94% of people who died from the COVID-19 bio-weapon had comorbidities or underlying medical conditions. Hardly a peep from the media. Then and now. In fact, the fear porn BIG LIE of more than 200,000 dead from COVID continues to climb on the massive wave of mainstream media disinformation propaganda.
Even after these statistics were released, the CDC has STILL NOT reduced the death count related to COVID-19 and the compliant mainstream media continues to report the disinformation.
Comorbidity is defined by the CDC as " more than one disease or condition is present in the same person at the same time. Conditions described as comorbidities are often chronic or long-term conditions. Other names to describe comorbid conditions are coexisting or co-occurring conditions and sometimes also "multimorbidity" or "multiple chronic conditions. Comorbidity and underlying conditions can both be used to describe conditions that exist in one person at the same time. These can also contribute to a persons death who has been diagnosed with COVID-19."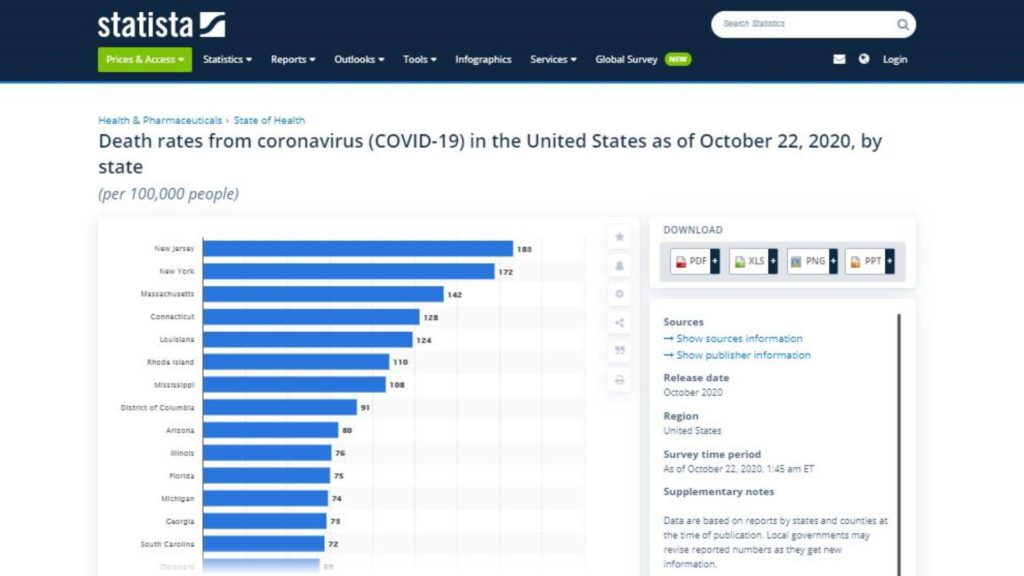 Click here for the full CDC report.
Table 3 shows the types of health conditions and contributing causes mentioned in conjunction with deaths involving coronavirus disease 2019 (COVID-19).
For 6% of the deaths, COVID-19 was the only cause mentioned. For deaths with conditions or causes in addition to COVID-19, on average, there were 2.6 additional conditions or causes per death.
Below are the top underlying medical conditions in COVID-19 deaths:
* Influenza and pneumonia
* Respiratory failure
* Hypertensive disease
* Diabetes
* Vascular and unspecified dementia
* Cardiac Arrest
* Heart failure
* Renal failure
* Intentional and unintentional injury, poisoning and other adverse events
* Other medical conditions
CDC statistics as of September 1, 2020 note that 9,683 people in the United States died listing only the COVID-19 bioweapon as the cause of death.
So the Communist Chinese virus and the ensuing mass media disinformation campaign is clearly a concerted campaign and psyop designed to instill unwarranted fear in the American people, to weaken America economically and to psychologically condition the masses to accept ever increasing losses of liberty and tyrannical restrictions to keep us "safe" from the China bio-weapon. The goal is to condition the masses to comply with the government for the "Greater Good".
We are engaged in a silent economic bio-war with China fought with quiet weapons of mass deception
HN
SOURCES/RELATED INFORMATION:
New York is one of the states with the highest number of COVID-19 cases.
https://www.beckershospitalreview.com/public-health/number-of-covid-19-hospitalizations-state-by-state-july-15.html
https://www.cdc.gov/coronavirus/2019-ncov/covid-data/investigations-discovery/hospitalization-death-by-age.html
https://www.acsh.org/news/2020/06/23/coronavirus-covid-deaths-us-age-race-14863
https://www.cdc.gov/coronavirus/2019-ncov/covid-data/covidview/index.html
https://www.thesun.co.uk/news/12886370/average-age-covid-death-82-4-years-shield-vulnerable/
https://covidtracking.com/data/charts/us-daily-deaths
https://www.statista.com/statistics/1109011/coronavirus-covid19-death-rates-us-by-state/
https://nypost.com/2020/08/31/94-of-americans-who-died-from-covid-19-had-contributing-conditions/
https://www.msn.com/en-us/health/medical/cdc-94percent-of-covid-19-deaths-had-underlying-medical-conditions/ar-BB18wrA7