Facts ignored by the mainstream media:
China owns Hollywood.
China owns the US media.
China owns Democrat Senators and Presidential Candidates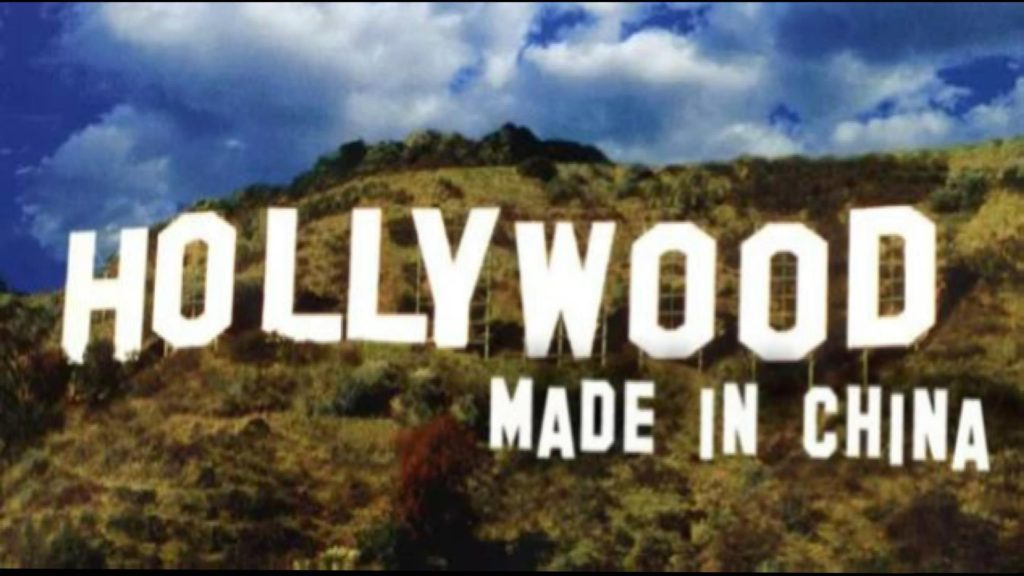 Beginning with Bonnie and Clyde (1967) Hollywood has incrementally pushed the envelope on depicting violence, immorality, hedonism, Satanism and athiestic communism to the limit. So here we are, fifty three years later. From Gilligan's Island and Nancy Sinatra "Boots are Made for Walking" to 16 and Pregnant and Cardi B's "Wet Ass Pussy". Let's take a glance at all the current new movies and television shows produced in the age of biowarfare. Many characters are wearing masks and social distancing to socially engineer viewers into popular culture compliance. It is all window dressing for the psyop.
Props. Like Nancy Pelosi's color coordinated face masks that match her outfits when she blasts communist disinformation propaganda before the cameras. COVID-19 bio-weapon psyop is pure political theatre produced by China and the communist subversives working in league with them in our government. The fact is, movies, TV Commercials, products and companies are all towing the CDC/World Health Organization line with Hollywood flair and Madison Avenue shine; portraying masks and social distancing as noble, righteous acts that are critically important and good for society. Any alternative thought on this is attacked and the thinkers vilified.
This entire political agenda has been cooked up by the World Health Organization, who covered for communist China at the outset of the release of the COVID-19 bioweapon. It is clearly a silent war fought with quiet weapons of fear and economic destruction. As a result of this silent war, millions of Americans have lost their jobs and millions more have lost their businesses. The political fear porn exhuded by the media and the democrats have ignored the true causes true plights of the American people and as usual, are apologists for communists. This is a historical fact, since the day of communist Alger Hiss and the foundation of the United Nations. The reason the DNC hates on Russia and deflects attention to Russia is because of their deep ties to their kindred spirits in the Communist Chinese Party.
For almost a year Goebbelsesque mass media manipulation propaganda has been pounded 24/7 in media. social media and normal life. In all this time there is only talk off shutdowns and the danger of spreading the virus. There is no focus on the suffering of the American people. In fact, the suffering related by the media is only COVID-19 related. Any report, or study that suggests life getting back to normal is ignored or ridiculed. The media is pure gloom and doom if America gets back to being America, not China's bitch.
This is a PURE PSYOP BY CHINA TO DESTROY THE AMERICAN ECONOMY! Biden and the communists, if given the chance will decimate America and create a socialist hell hole ruled by China.
Hollywood has become so awash with Chinese funding that China now essentially owns and controls most of the Hollywood entertainment industry. A Beijing-based purchase of US film studio Legendary Pictures by Dalian Wanda Group represents the largest-ever film industry takeover by a Chinese company, with $3.5 billion spent on allowing China to become the second biggest box officer player in Hollywood.
Wanda owner Wang Jianlin, who burst into the international spotlight in 2012 by buying US cinema chain AMC Entertainment for $2.6 billion, says the Legendary deal makes his company the highest revenue-generating movie unit in the world. It also gives future Legendary films direct access to China's booming market, which has become crucial to foreign filmmakers, with North American ticket sales stagnant.
Price Waterhouse Coopers has projected China's box office to rise from $4.3 billion in 2014 to $8.9 billion in 2019, meaning it would outstrip the US within two years. Underlining the shift in power, Chinese box office monitor EntGroup announced that cinemas took a record $1.1 billion in February, 2016 — a 70 percent year-on-year jump — overtaking the North American monthly revenue for the first time in history.
Cumulative Chinese investment in the US since 2000 reached $63 billion in 2015, with a $4 billion going to the entertainment industry, according to research firm Rhodium Group. The trend accelerated, with Huayi Brothers producing dozens of films with LA studio STX Entertainment, and Shanghai-based Fosun International taking a stake in US media company Studio 8 complete with Marxist and pro-China themes.
Both Wanda and Alibaba have invested in Paramount, while Hunan TV signed a $1.5 billion deal to fund Lionsgate movies. Perfect World Pictures is investing $250 million in Universal's slate over five years. President Xi Jinping instructed artists to abandon "naive sensual amusement" and instead promote "true-to-life images to tell people what they should affirm and praise." Communist "true to life" images of course.
Only 34 foreign films are given cinema releases in China each year under a quota set by Beijing, and all are subject to official censorship over content deemed politically sensitive or obscene.
"While Wanda invests in Hollywood to make money, the deal sees Legendary unwittingly becoming one of the most powerful channels for Beijing's worldview, a worldview that bars open discussion of the jailing of dissidents and the disappearing of booksellers," he wrote.
The first co-production from the Wanda-owned Legendary was the $150 million sci-fi action movie "The Great Wall," starring Matt Damon, Willem Dafoe and Hong Kong singer and actor Andy Lau. Christopher Spicer, a film financing expert and partner at international law firm Akin Gump, said, "I would expect the trend of Chinese financing to continue."
Yes. Unfortunately, so do I.
HN
Below is January 18, 2018 article written by Sorcha Faal
HOLLYWOOD ACTRESS SALMA HAYEK TARGETED AS MEMBER OF VAST CLINTON-CHINA SPY RING
SOURCE: WhatDoesItMeJan.Com.
January 18, 2018 © EU and US all rights reserved.
A sensational new Federal Security Service (FSB) report circulating in the Kremlin today states that the US Department of Justice (DoJ) has just filed an INTERPOL request for all intelligence information relating to Hollywood actress Salma Hayek—particularly as it pertains to her September-2011 visit to Moscow where she stayed at The Ritz-Carlton Hotel and had met with then British Prime Minister David Cameron—who had made an unannounced visit to Russia—and with this request coming immediately after the stunning revelation that Salma Hayek's husband, François-Henri Pinault, had his Groupe Artémis owned Hong Kong branch of Christie's Auction House shelter one of the CIA's most deadly Chinese traitors. [Note: Some words and/or phrases appearing in quotes in this report are English language approximations of Russian words/phrases having no exact counterpart.]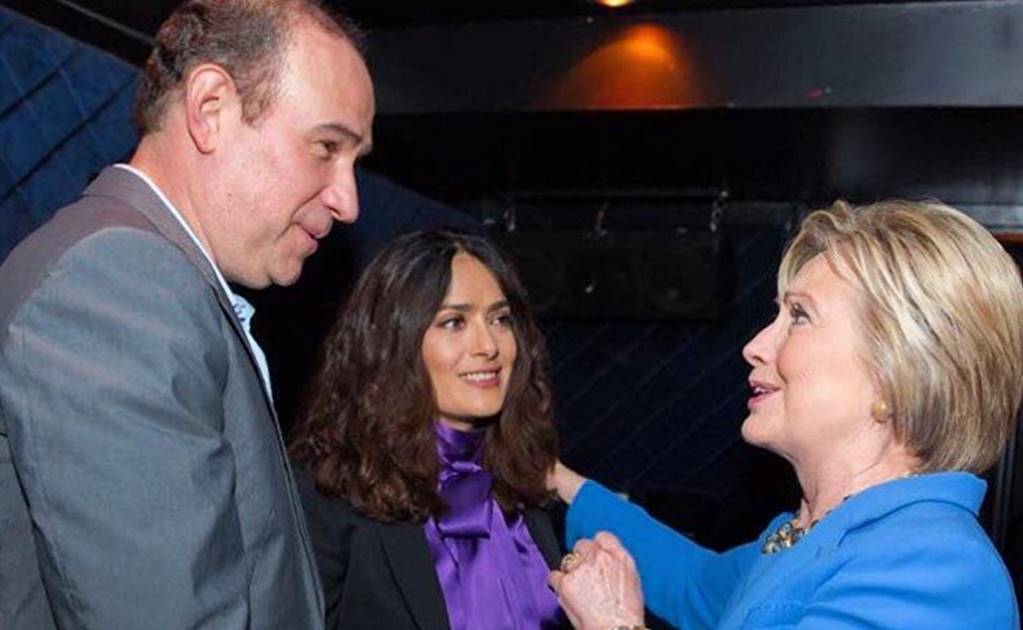 Hollywood actress Salma Hayek (center) and husband François-Henri Pinault (left) meet with Hillary Clinton (right) during 2016 US presidential campaign
According to this report, in 1998—18 years prior to Hillary Clinton and her "Deep State" allies concocting the "fake news" Russia-collusion story to destroy President Donald Trump—the only known real foreign government collusion scandal in US presidential election history erupted when The Washington Post shockingly reported that during the 1996 reelection campaign of President Bill Clinton: "evidence gathered in federal surveillance intercepts has indicated that the Chinese government planned to increase China's influence in the U.S. political process in 1996."
Now known as Chinagate—that more than any other scandal, should have led to the impeachment, and removal, of President Bill Clinton from office—this report continues—one of the central figures involved was a Chinese-American spy named Johnny Chung—who was quoted as gleefully proclaiming "I see the White House is like a subway: You have to put in coins to open the gates"—and whose "coins" used were hundreds-of-thousands of dollars funneled to the Democratic Party National Committee and the Clinton's private bank accounts by Chinese military intelligence—but upon whose conviction for his spying crimes, was let off by the Clinton regime with his only having to serve 3,000 hours of community service.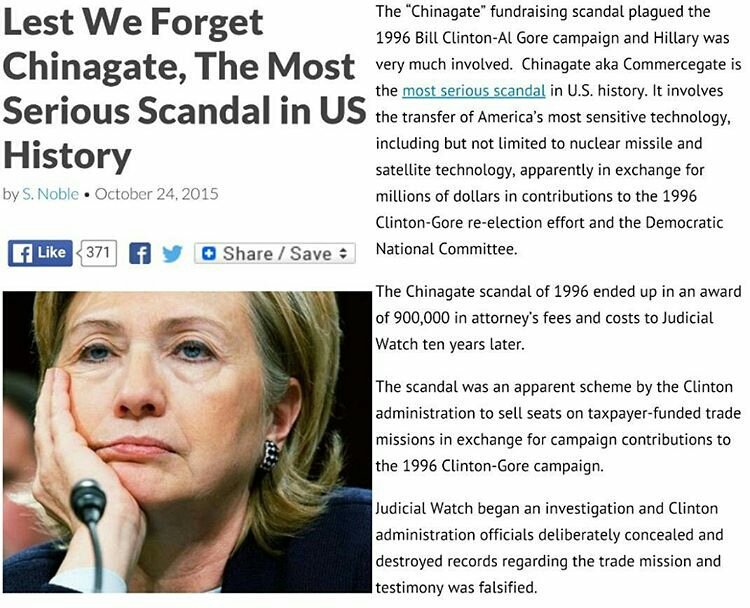 With the Clintons seeing how easy it was to collude with the Chinese communists while the US mainstream propaganda media covered up for their crimes, this report details, the literal floodgates were opened with China pouring millions-of-dollars into Bill and Hillary Clinton's bank accounts—and that was managed by the Chinese billionaire spy Ng Lap Seng—and who while funneling these millions-of-dollars to the Clintons, also, established a vast Chinese spy ring in the very heart of the US government—with his two most important assets being US State Department official Candace Claiborne and CIA officer Jerry Chun Shing Lee.
In 2011, however, this report explains, this vast Clinton-Chinese spy ring turned deadly when CIA officer Jerry Chun Shing Lee gave China the names and identities of all of the CIA's operatives in that communist country—all of whom were promptly captured and executed—with the only CIA officer attempting to alert the media about what had happened, Jeffrey Sterling—who was Jerry Chun Lee's case officer at the CIA during the 1990's—being arrested by the Obama regime on false charges and promptly jailed—but whom President Trump has just ordered released—and that follows within days of the arrest of Jerry Chun Lee by Trump loyal forces.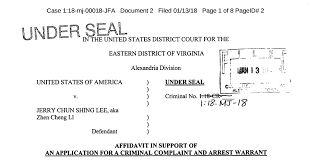 By September, 2015, this report continues, FSB analysts predicted that then New York City billionaire Donald Trump was "more than likely" going to be the next US president, and that nearly all of the polls in America showed was true too—and whose expected victory then saw Trump-loyal elements within the FBI rebelling against their Obama-Clinton "masters" and forcing the arrest of Chinese spy Ng Lap Seng—and whom these same Trump-loyal FBI agents had wanted to arrest in 2012 along with CIA Chinese double agent spy Jerry Chun Lee after discovering their crimes—but that the Obama-Clinton regime did not allow.
Upon the FBI arresting Ng Lap Seng, this report further details, another Chinese billionaire spy named Wang Wenliang was rushed in to replace him as the conduit with the Clintons—and who had previously funneled millions-of-dollars into the bank accounts of the Clinton Foundation and its former chairman Virginia Governor Terry McAuliffe—and that then saw Governor McAuliffe funneling $675,000 of this communist Chinese money into the bank account of Jill McCabe—who is the wife of top FBI official Andrew McCabe who was overseeing the investigation into Hillary Clinton's crimes—and that Trump-loyal FBI forces quickly retaliated against by opening a criminal investigation against Governor McAuliffe.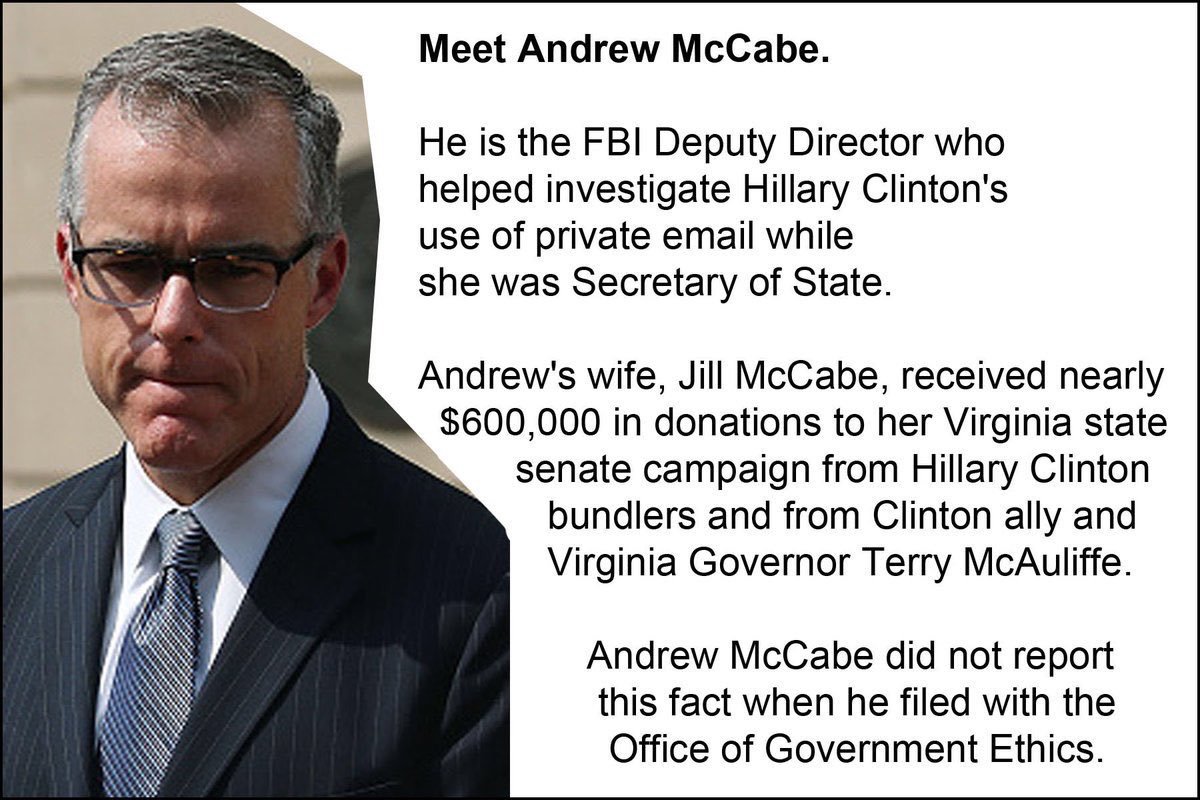 In knowing that CIA operative Jerry Chun Shing Lee had been exposed as being a Chinese double agent by the Trump-loyal FBI forces that arrested Chinese spy Ng Lap Seng, this report continues, Hillary Clinton then masterminded Lee's escape from the US, in 2015, when she began to fear Trump could actually win—and who was, apparently, aided in this plot by Hollywood actress Salma Hayek's husband François-Henri Pinault—who through his Christie's Auction House had long padded the Clinton's bank accounts by selling personal access to Bill Clinton for hundreds-of-thousands of dollars to the highest bidder—and then, most despicably, sheltered the CIA traitorous spy Lee at his Hong Kong Christie's Auction House location—which is part of China, and from which this spy could not be extradited from.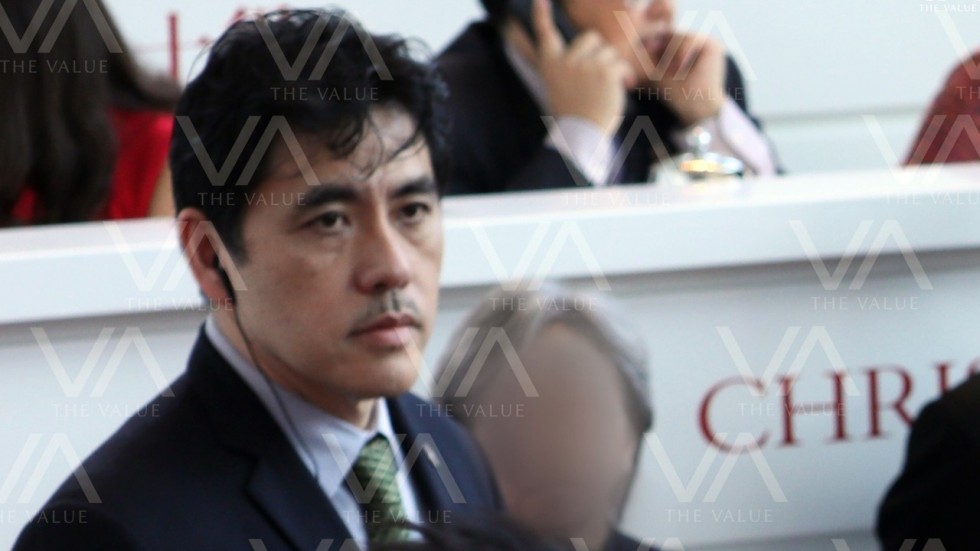 CIA double agent spy for China Jerry Chun Shing Lee at Christie's Auction House in Hong Kong
To the beginning of the end for this vast Clinton-China spy ring, this report details, came just weeks after President Trump took power—and was when the freed Chinese spy Johnny Chung stunningly revealed to London's Daily Mail newspaper that he had secretly filmed a tell-all video as an "insurance policy" against Hillary Clinton because he feared being assassinated—but who remains in hiding, and hopefully still alive, in China.
Armed with this new evidence against Hillary Clinton, this report says, Ng Lap Seng began cooperating with Trump-loyal FBI forces—but who, nevertheless, quickly gained his conviction for the crimes he's committed, and who is being allowed to remain at home (under tight security) until his sentencing due to his cooperation in destroying the Clinton-China spy ring.
The cooperation of Ng Lap Seng with these Trump-loyal FBI forces, this report further says, has allowed them to arrest US State Department official Candace Claiborne for her spying for China—and even more importantly, has allowed them to, also, capture the traitorous CIA spy for China Jerry Chun Shing Lee—both of whom, FSB analysts believe, are even now providing more evidence of how vast this Clinton-China spy network embedded in the US government actually is.
As to the complicity of Hollywood actress Salma Hayek in the Clinton-China spy ring, this report concludes, FSB analysts have noted her unproven claims of having been spurned by Trump in the past, her laughably claiming that Hillary Clinton was "the only one who could take on ISIS", and her, also, begging Latinos to vote for Clinton—but whose mysterious 2011 meeting with the Trump hating British Prime Minister David Cameron in Moscow needs much closer investigation—most particularly due to the Chinese communists attended this meeting who have just cleared Cameron to head a £750 million ($1 billion) China trade fund—and this week saw Cameron being showered with even more money by Chinese communists paying £12,000 ($17,000) to dine with him—and her still yet unexplained September-2015 visit to 10 Downing Street (headquarters of the Government of the United Kingdom)—and that 48 hours after which, saw her Christie's Auction House owner husband François-Henri Pinault give a high-paying job to CIA traitorous spy Jerry Chun Shing Lee in the sanctuary of Chinese protected Hong Kong.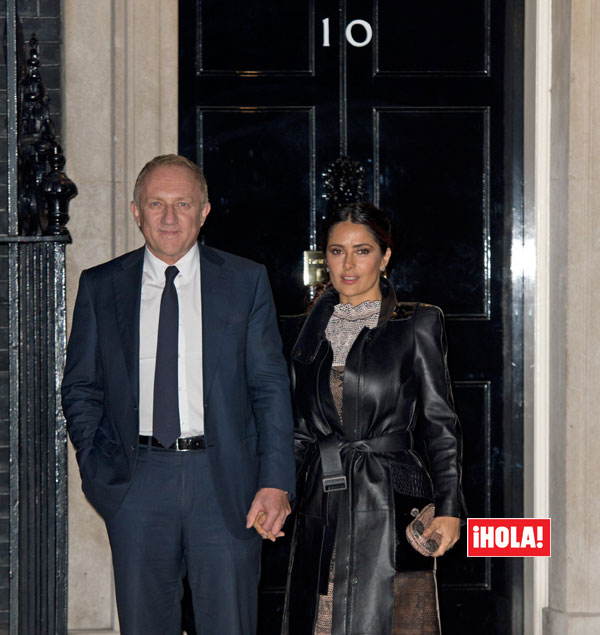 Christie's Auction House owner François-Henri Pinault (left) and his Hollywood actress wife Salma Hayek (right) at 10 Downing Street on 22 September 2015.
SOURCES/RELATED ARTICLES/INFO:
https://thefederalist.com/2020/05/04/has-china-compromised-every-major-mainstream-media-entity/
https://www.timesofisrael.com/china-killed-or-jailed-up-to-20-us-spies-in-2010-2012-report
https://www.bbc.com/news/world-us-canada-39989142?
https://www.justice.gov/opa/pr/former-cia-case-officer-charged-conspiracy-commit-espionage-and-retention-national-defense
WELCOME TO TRUTH TALK NEWS
YouTube has aggressively targeted TRUTH TALK NEWS CHANNEL 2 for termination for bogus and biased communist standards "violations". FIGHT Google/YouTube/Facebook CENSORSHIP!
Subscribe to TruthTalkNews on bitchute: https://www.bitchute.com/channel/QJKrgONwtmn0/
BACK UP CHANNELS (contains all videos censored by YouTube and Vimeo): https://www.bitchute.com/channel/QJKrgONwtmn0/
TRUTH TALK NEWS CHANNEL 3: https://www.youtube.com/channel/UCee7szLZtOVuz0ACtC5Ldqw
Original TRUTH TALK NEWS CHANNEL: http://www.youtube.com/TruthTalkNews
Welcome to TRUTH TALK NEWS " Where truth the mainstream media ignores is the top story!"
Let us take a journey together down the rabbit hole.
Take advantage of all the books, articles, links and information available on this site.
Watch TRUTH TALK NEWS, a talk show discussing suppressed history, current events, politics, pop culture, the esoteric and exoteric, and all things New World Order
THURSDAYS 9pm in Western Connecticut on Spectrum Cable Channel 192 serving the towns of Barkhamsted, Bethlehem, Bridgewater, Brookfield, Colebrook, Danbury, Harwinton, Kent, Monroe, New Hartford, New Fairfield, New Milford, Newtown, Roxbury, Sherman, Southbury, Trumbull, Washington, West Hartland, Winchester and Woodbury.
BOOKS YOU MUST READ TO UNDERSTAND THE NEW WORLD ORDER: The link below is a path of breadcrumbs that leads to greater understanding of the world we live in and those who chart and guide humanity's progress from the shadows though out the ages. Here is an ever growing catalogue of hundreds of books, PDF's, articles, white papers, links, documents and research material on all things New World Order.
https://www.howardnema.com/2020/08/19/books-you-must-read-to-understand-the-new-world-order/
WILLIAM COOPER'S FULL MYSTERY BABYLON SERIES (44 EPISODES)
https://www.youtube.com/watch?v=itO8A0z5HdY&list=PLfqzOxBqtdDU3PQPiVs71k7FobaYKJLmL
Subscribe to William Cooper's MYSTERY BABYLON CHANNEL:
https://www.youtube.com/channel/UCZ5XZgqTNBIsGRB3CtszmcQ
SOCIAL MEDIA:
http://www.twitter.com/TruthTalkNews
http://www.facebook.com/TruthTalkNews
http://www.HowardNema.com is censored and blocked by Facebook. Nothing can be posted or shared on Facebook from HowardNema.com due to "community standards" violations concerning bogus accusations of bullying, harassment and hate speech.
When truth is called hate, when hate is called love, when ideological beliefs breed rage and violence, our society treads on dangerous ground. Ground that has been traveled many times before by fellow travelers and followers of Marx, Lenin, Stalin, Hitler, Mao, Pol-Pot and many other Utopian charlatan totalitarians throughout the centuries. Censorship should be a warning sign from history. For all of us. Silencing one silences us all.

STAND UP FOR FREE SPEECH!
WATCH AND SHARE TRUTH TALK NEWS!
All information reported on TRUTH TALK NEWS and HowardNema.com is sourced and verifiable and for the purposes of education and FAIR USE. Take advantage of the many books, articles, videos and FULL PDF's available for FREE, safe downloads at http://www.HowardNema.com TRUTH TALK NEWS and HowardNema.com ARE FREE SITES. All books and information on the sites are FREE and NOT monetized in any way.
You are not cattle. You are not a useless eater.
You do not have to be a brainwashed slave owned by the New World Order.
Do the research. Think critically. Find your own truth.
There is only one truth. . . .
Seek and you will find it.
Awaken.
Be a messenger.
Thank you for your continued support. God bless you all.
HN