Henry Aaron, Larry King? Who will be next to die after getting the COVID-19 death vax?
The 1/23/21 TRUTH TALK NEWS broadcast below takes a deep dive into the cover up of COVID-19 vaccine deaths and a wider depopulation agenda targeting minorities, imposter pharmaceuticals that could be used to kill during COVID lockdowns, water line bio-chemical weapon delivery systems, the Q-Anon psyop, unsettling realities of the Trump Administration and the new illegitimate globalist Biden regime. Special Guest: investigative Journalist and author Janet Phelan.
The atrocities of the Nazis are well documented. It is widely known that the Nazis stripped German Jews of their citizenship and property and sent them off to be worked to death at concentration camps.
Still, many are unaware that the Nazis not only killed German Jews they also killed thousands of non-Jewish German citizens, gypsies, political rivals and those Hitler referred to as "useless eaters".
The Nazis were the first scientific dictatorship. The regime utilized all aspects of technology available at the time to innovate and to wage total war on both their enemies and their own population.
At home they utilized propaganda, mind control conditioning and mass media manipulation to conceal the ongoing atrocities. The Nazis cultivated an obedient Hitler youth culture that created tattletale society that sought to expose and eliminate any and all dissent.
By 1939, Hitler initiated the T-4 program to "weed out the useless eaters" that "dragged" down German society. Who were these "useless eaters"? They were the mentally handicapped, those with physical disabilities, the infirmed and the elderly. By 1941 public outraged led the Nazi's to fabricate another BIG LIE stating the T-4 program was terminated. It wasn't. The killing continued covertly until the end of the war.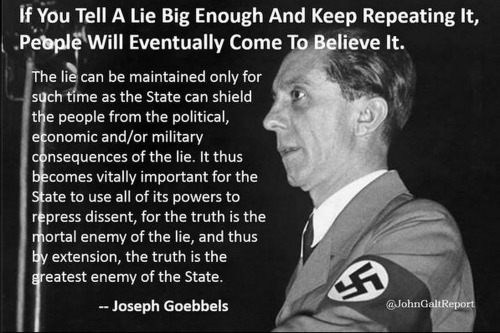 Today, the Nazis of the past have morphed into genocidal neo-eugenicist elitists disguised as "health experts" who conducted the most bold and brazen take over of society in world history are now telling us to ignore all the vaccine related deaths and get the COVID-19 jab!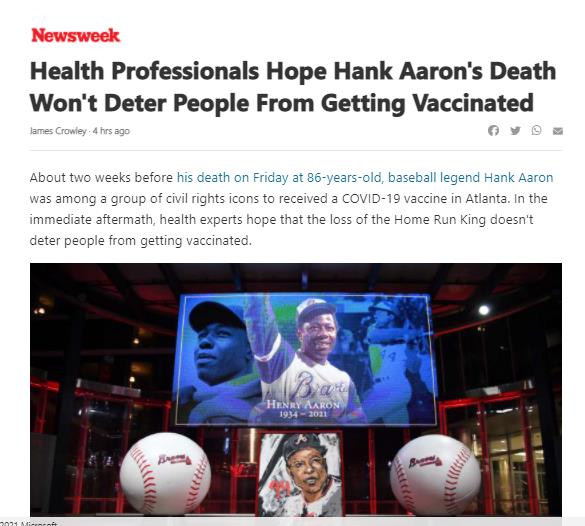 Tell that to Hank Aaron and Larry King.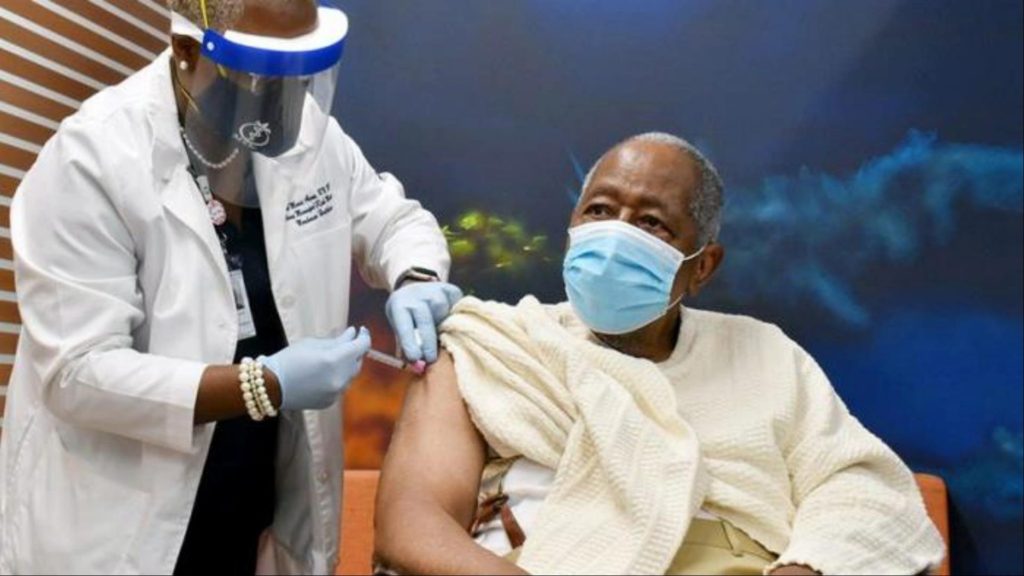 Call me cynical, but of the more than 8500 deaths in NYS nursing homes and the tens of thousands more deaths in nursing homes in other Democrat run states. States I might add, that face steep, severe budget shortfalls widened by the burden of the fake pandemic.
The fact is, culling the elderly herd have trimmed billions from their overblown deficits by reducing Medicaid costs to these democrat dominated states. So filling nursing homes with COVID-19 cases to kill nursing home patients was good for business, helping the state's bottom line to the tune of billions of dollars. If you think statistic is untrue, ridiculous or offensive, consider the following:
In the fall of 1939 the German government established, under the Reich Chancellery, the Euthanasia Program under the direction of Philip Bouhler and Dr. Karl Brandt. The headquarters of the operation were at Tiergartenstrasse 4, Berlin. The code name for the program was derived from that address—T-4.
The choice of terminology for the program is consistent with the Nazis' penchant for euphemism. Euthanasia typically means "mercy killing" and in the 1990's in the United States and other western nations, it is synonymous with "physician-assisted suicide."
The kind of killing carried out through the T-4 program bears little resemblance to contemporary concepts of euthanasia. Concepts that are now cover for other far sinister depopulation efforts.
Hartheim Castle, a "euthanasia" killing center where the physically and mentally disabled were killed by gassing and lethal injection.
Hitler's rise to power produced a completely new set of definitions. Guided by the over-riding principles of racial hygiene, racial purity, and national health, the Nazi regime seems fairly consistently committed to the removal of those unfit to live and produce inferior offspring.
Like we are seeing today, these insidious changes were accomplished incrementally. In 1935, the Nuremberg Laws provided for the forced sterilization of the unfit. Not only did Hitler have in mind such "inferior races" as Jews and Gypsies, he also included unfit Aryans—the mentally defective, severely handicapped, the incurably insane and the incurably sick.
To implement the euthanasia program, special carbon-monoxide chambers were constructed. According to Milton Meltzer:
Between December 1939 and August 1941, about 50,000 to 60,000 Germans—children and adults—were secretly killed by lethal injections or in gassing installations designed to look like shower stalls. It was a blueprint for Auschwitz. The victims were taken from the medical institution and put to death.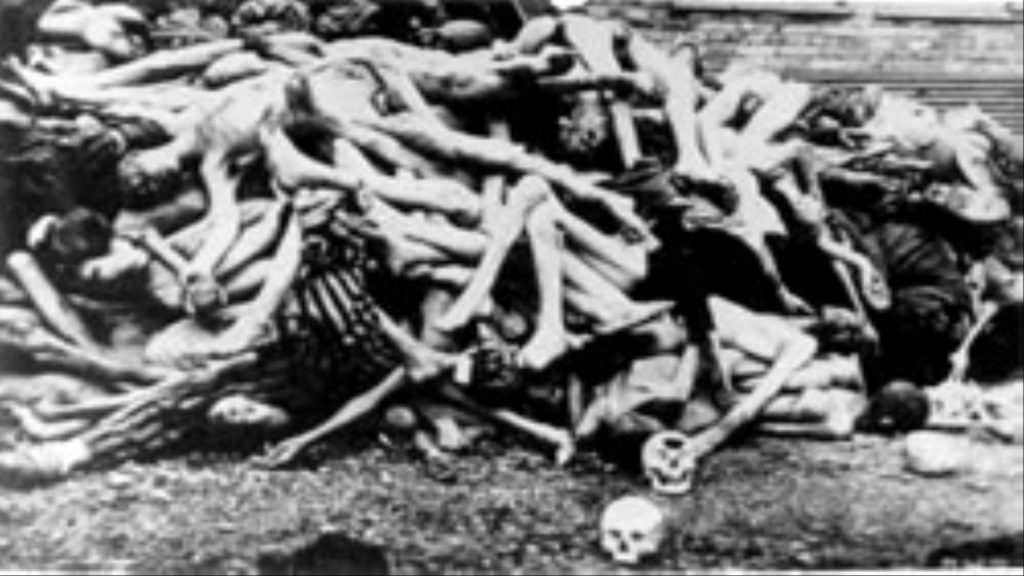 Of the number of people killed in the T4 and the 14f13 projects, the following statistics are usually given: adult mental patients from institutions, 80,000 to 100,000; children in institutions, 5,000; special action against Jews in institutions, 1,000; concentration camp inmates transported to killing centers (14f13), 20,000 (Klee estimated that at the end of 1941, some 93,521 `beds' had been emptied for other uses [70,000 patients gassed, plus over 20,000 dead through starvation and medication].
In other words approximately one-third of the places for the mentally ill. But these figures may well be too low; twice these numbers of people may have perished. The fact is that we do not know and shall probably never know.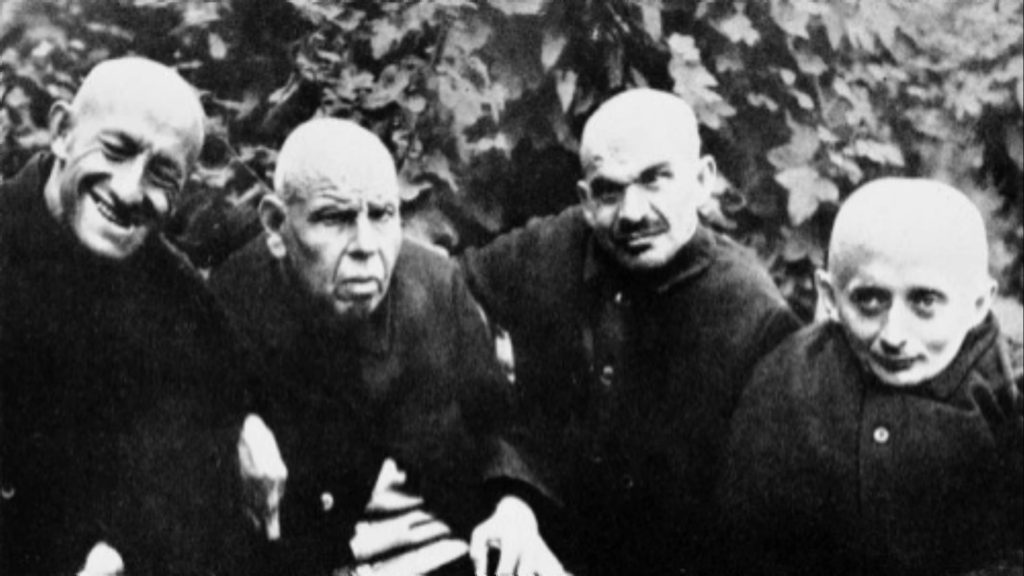 Elements of deception, imposed chaos, and the destruction of many records make anything like an accurate estimate impossible.
The fact is some of these same tactics and cover-up propaganda employed by the NAZIS are now being employed by Democrat disinformation medical "experts" and these tactics are killing tens of thousands "useless eaters" in the process.
We are witnessing what happened in Germany to the German people BEFORE the mass killing of Jews. It has already happened- Narccisist drunk on power psychotic Andrew Cuomo and the other crony communist governors intentionally put COVID patients in nursing homes that killed more than 8500 New Yorkers.
As of 1/24/21 the "official" COVID-19 statistics are as follows:
TOTAL CASES: 25,619,306
CRITICAL CASES: 52,517
DEATHS: 428,337
DEATHS TODAY: 702
RECOVERED: 286 26,977
source: https://covid19live.org/country/?country=USA
COVID-19 deaths in nursing homes account for more than 39% of all COVID deaths. To date, more than 167,000 of the 428,337 COVID-19 deaths occurred in nursing homes.
THIS IS NOT AN ACCIDENT IT IS AN AGENDA!
New York Governor Andrew Cuomo's March 25 order specifically told nursing homes they could not refuse to accept recovering COVID-19 patients from hospitals as long as the patients were "medically stable."
The order barred nursing homes from even testing infected patients to see if they still had the virus. Nursing homes complied out of fear they would lose their licenses if they didn't comply.
Herr Comrade Governor Andrew Cuomo, who projects his own shortcomings and errors on others while ignoring and never takes accountability for anything negative, said he was "following CDC guidelines."
I guess only five governors, who all happen to be democrats got that memo. Because 45 other governor's used common sense and critical thinking to protect seniors. It appears in these specific five states, New York, New Jersey, Pennsylvania, Michigan and California had a different agenda.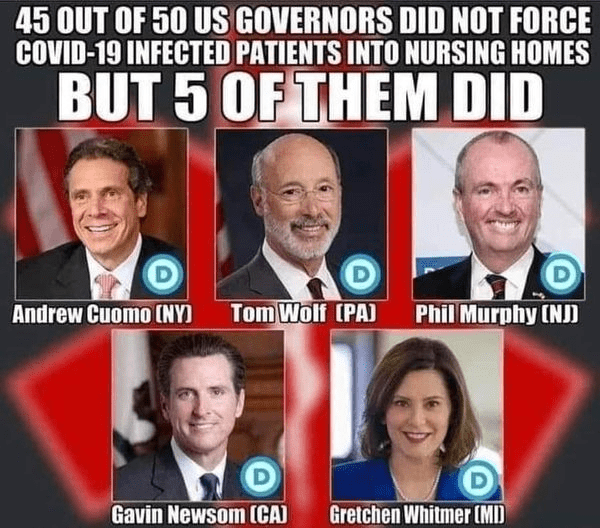 And if the nursing home COVID death statistics aren't scary enough, for the fifth year in a row, democrats in the New York have introduced a bill to forcibly detain citizens at "medical facilities" if they are deemed a threat to "public health". If that doesn't send a chill down your spine, I don't know what will.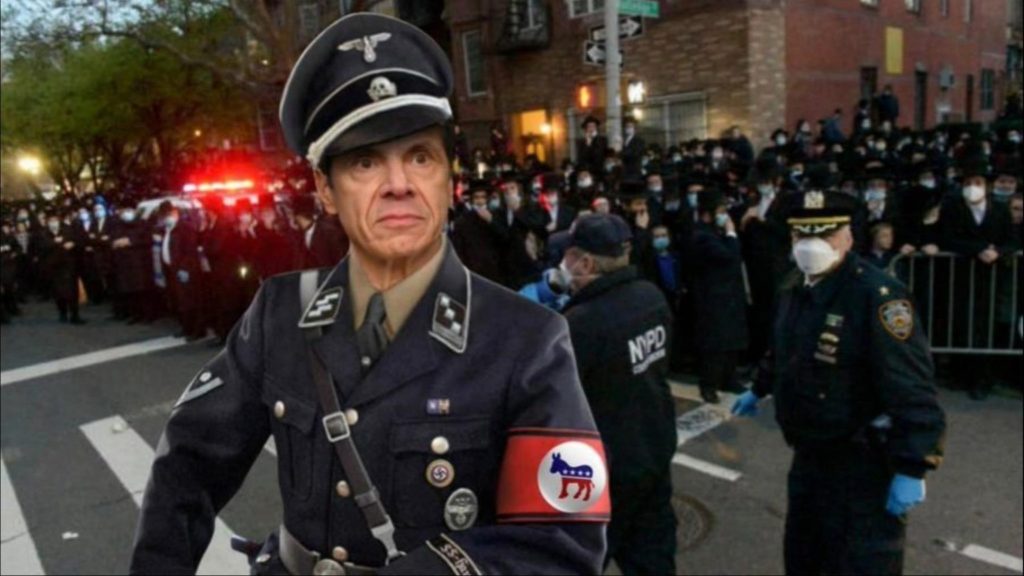 When the optics finally reached the slumbering sheople in May, 2020, public pressure needled (pardon the pun) Cuomo to act. But by this time the damage had already been done. New York's nursing home death toll climbed to among the nation's highest. As did the four other states run by democrat governors. This was of course a coincidence, right?
While long-term care facilities represent less than 1% of the U.S. population, they account for 42% of COVID-19 deaths nationwide, with more than 70,000 fatalities reported by the COVID Tracking Project at this time.
In its statement announcing its request for data, the Justice Department said that hospital patients were sent "often without adequate testing" to ensure they would not spread the virus to residents. It also cited federal data showing New York, with nearly 32,600 dead, leads the nation in COVID-19 deaths, and is second only to New Jersey in the number of deaths per population.
The inquiry was aimed at nursing homes that are "owned, operated or managed by, or provide services on behalf of" the states.
The Justice Department's civil rights division said it is evaluating whether to initiate investigations under a federal law called the Civil Rights of Institutionalized Persons Act" that protects the rights of people in state-run nursing homes and other facilities.
The news was welcomed by Republican lawmakers, including U.S. Rep. Steve Scalise of Louisiana, who is pursuing a congressional inquiry into Gov. Cuomo and other Democratic governors accountable for issuing deadly 'must admit' orders at nursing homes. These orders resulted in the deaths of tens of thousands of nursing home patients. Scalise noted: "Our nation's seniors and their loved ones deserve better."
The Society for Post-Acute and Long-Term Care Medicine, known as AMDA, warned at the time that Cuomo's March 25 order posed a "clear and present danger."
"Our concern was we were making decisions in a very hasty way when the hospitals were overcapacity," Alex Bardakh, the group's director of public policy and advocacy, said Wednesday. "Decisions were being made so quickly that they weren't considering ramifications."
The rising tide of mandates and totalitarian measures will continue. The BIG question is when with people stop willfully complying with increasing losses of freedom under the FALSE guise of "keeping us safe"? How many more have to die?
How many more highly qualified and accredited doctors voices who are aware of this evil agenda have to be silenced by the media and the medical mafia cabal, or KILLED before we all start listening to the facts and STOP COMPLYING TO A POLITICAL AGENDA DESIGNED TO ENSLAVE HUMANITY!
THOSE WHO COMPLY WITH EVIL ARE COMPLICIT IN THEIR OWN DEMISE!
DEATH TO THE NEW WORLD ORDER!
HN
referenced/related:
Never to Forget: The Jews of the Holocaust by Milton Meltzer, HarperCollins, 1976 https://www.amazon.com/Never-Forget-Holocaust-Milton-Meltzer/dp/0064461181
https://www.jewishvirtuallibrary.org/background-and-overview-of-the-nazi-euthanasia-t-4-program
https://www.washingtontimes.com/news/2020/aug/26/democrat-governors-sending-covid-patients-nursing-/
WELCOME TO TRUTH TALK NEWS
Take advantage of all the books, articles, links and suppressed information YOU NEED TO KNOW that is available on this site.
START YOUR JOURNEY BELOW:
REPORT FROM IRON MOUNTAIN (published 1967): https://www.howardnema.com/wp-content/uploads/2016/08/Report_from_Iron_Mountain.pd
SILENT WEAPONS FOR QUIET WARS (1979) FULL DOCUMENT: https://www.howardnema.com/2020/09/13/silent-weapons-for-quiet-wars/
OPERATION LOCKSTEP: https://www.howardnema.com/2020/08/22/operation-lock-step-using-covid-19-as-an-authoritarian-weapon-for-social-control/
UN Agenda 21 FULL DOCUMENT: https://sustainabledevelopment.un.org/content/documents/Agenda21.pdf
Tragedy and Hope (MOST IMPORTANT EXCERPTS): https://www.howardnema.com/2016/10/25/critical-excerpts-from-tragedy-and-hope-1966-that-explain-events-in-the-world-today/
BETWEEN TWO AGES: America's Role in the Technetronic Era by Zbigniew Brzezinski: https://www.howardnema.com/wp-content/uploads/2016/08/5a-zbigniew-brzezinski_between-two-ages.pdf
BOOKS YOU MUST READ TO UNDERSTAND THE NEW WORLD ORDER:
The link below is a path of breadcrumbs that leads to greater understanding of the world we live in and those who chart and guide humanity's progress from the shadows though out the ages. In this collection you will find an ever growing catalogue of hundreds of books, PDF's, articles, white papers, links, documents and research material on all things New World Order.
https://www.howardnema.com/2020/08/19/books-you-must-read-to-understand-the-new-world-order/
On December 3, 2020 the subversive anti-American communist traitors at YouTube TERMINATED TRUTH TALK NEWS CHANNEL 2. On December 11, 2020 YouTube terminated TRUTH TALK NEWS CHANNEL 3. TRUTH TALK NEWS CHANNEL 4 was launched the same day so the more than 9,000 subscribers left orphaned will be able to find material that will be posted on alternative sites.
Subscribe to TruthTalkNews on bitchute: https://www.bitchute.com/channel/QJKrgONwtmn0/
Subscribe to Truth Talk News on rumble:
https://rumble.com/account/content?type=all
STOP FASCIST/COMMUNIST CENSORSHIP! In 2016 the TRUTH TALK NEWS CHANNEL was hacked and the email address was changed. There is no way to access or respond to emails, post, or upload videos on that site. The Channel has more than 2.5 million views and over 12.5K subscribers and continues to grow. The full catalogue of more than 1000 videos are still available for viewing and sharing.
Subscribe to TRUTH TALK NEWS 2011-2016 Archives on YouTube: http://www.youtube.com/TruthTalkNews
SOCIAL MEDIA:
http://www.twitter.com/TruthTalkNews
http://www.facebook.com/TruthTalkNews
HowardNema.com is censored and blocked by Facebook. Nothing can be posted or shared on Facebook from HowardNema.com due to "community standards" violations concerning bogus accusations of bullying, harassment and hate speech.
When truth is called hate, when hate is called love, when ideological beliefs breed rage and violence, our society treads on dangerous ground. Ground that has been traveled many times before by fellow travelers and followers of Marx, Lenin, Stalin, Hitler, Mao, Pol-Pot and many other Utopian charlatan totalitarians throughout the centuries. Censorship should be a warning sign from history. For all of us. Silencing one silences us all.
STAND UP FOR FREE SPEECH!
WATCH AND SHARE
TRUTH TALK NEWS!
Welcome to TRUTH TALK NEWS
"Where truth the mainstream media ignores is the top story!"
Let us take a journey together down the rabbit hole.
Watch TRUTH TALK NEWS, a talk show discussing suppressed history, current events, politics, pop culture, the esoteric and exoteric, and all things New World Order.
THURSDAYS 9pm in Western Connecticut on Spectrum Cable Channel 192 serving the towns of Barkhamsted, Bethlehem, Bridgewater, Brookfield, Colebrook, Danbury, Harwinton, Kent, Monroe, New Hartford, New Fairfield, New Milford, Newtown, Roxbury, Sherman, Southbury, Trumbull, Washington, West Hartland, Winchester and Woodbury.
WILLIAM COOPER'S FULL MYSTERY BABYLON SERIES (44 EPISODES)
https://www.youtube.com/watch?v=itO8A0z5HdY&list=PLfqzOxBqtdDU3PQPiVs71k7FobaYKJLmL
Subscribe to William Cooper's MYSTERY BABYLON CHANNEL:
https://www.youtube.com/channel/UCZ5XZgqTNBIsGRB3CtszmcQ
All information reported on TRUTH TALK NEWS and HowardNema.com is sourced and verifiable and for the purposes of education and FAIR USE. Take advantage of the many books, articles, videos and FULL PDF's available for FREE, safe downloads on this site.
TRUTH TALK NEWS and HowardNema.com ARE FREE SITES. All books and information on the sites are FREE and NOT monetized in any way
You are not cattle. You are not a useless eater.
You do not have to be a brainwashed slave owned by the New World Order.
Do the research. Think critically.
Find your own truth. There is only one truth. . . .
Seek and you will find it.
Awaken.
Be a messenger.
Thank you for your continued support. God bless you all.

HN