By HN
Considering the media's recent coverage of Hunter lying on his Federal Gun application and other felonies and the Secret Service trying to seize and bury the documents, as our liberties are stolen by control freaks and benevolent despots, I thought since the evil controlled New world order mainstream media are ignoring the facts about Biden, the coup and Our banana republic it was appropriate to do some deep diving.
First, let's take a look at this article from the New York Post:
Secret Service reportedly got involved in bizarre gun case involving Hunter Biden
By Mark Moore
The Secret Service intervened in an investigation into a 2018 incident involving Hunter Biden and his girlfriend at the time — his former sister-in-law, Hallie — in which she took his gun and tossed it into the trash, thinking he was going to kill himself with it, according to a report. When she returned to retrieve the gun, it was gone, Politico reported on Thursday. Police in Delaware launched an investigation in case the gun, left in a trash can across from a high school, had been used in a crime, the report said.
But Secret Service agents contacted the owner of the store where Hunter bought the gun and asked to take the paperwork recording the sale, Politico reported. The owner, Ron Palmieri, at first balked at the request, suspecting they were attempting to hide Hunter's ownership of the gun, but ultimately complied and turned over the documents to the Bureau of Alcohol, Tobacco, Firearms and Explosives, the government agency that oversees federal gun laws.
The Secret Service said it has no record of agents investigating the incident and said President Biden was not under protection at the time. Then, several days later, the gun was returned by a man who searches trash cans for recyclables. There were no charges filed or arrests in the incident. The role of the Secret Service remains unclear. But Politico got a copy of the transaction and a receipt from the Oct. 12 purchase. Hunter answered "no" to the question on the transaction asking, "Are you an unlawful user of, or addicted to, marijuana or any depressant, stimulant, narcotic drug, or any other controlled substance?"
Hunter had been discharged from the Navy Reserve five years earlier after testing positive for cocaine and he and Biden family members have been open about his history of drug abuse, the report said.
Lying on the form is a felony.
At the time, Hunter was divorced from his first wife, Kathleen, and was involved in a romantic relationship with Hallie, the widow of his brother Beau, who died of cancer in 2015. Hunter, when asked by police whether he had been doing drugs or drinking, replied: "Listen, it isn't like that. I think she believes I was gonna kill myself," according to the report. Questioned about whether he had called his father, Hunter said: "I have never called my dad for anything," according to the police report. Hallie Biden, George Mesires, a lawyer for Hunter, did not respond to requests for comment by Politico. The Secret Service said it had no record of its involvement.
"U.S. Secret Service records confirm that the agency did not provide protection to any member of the Biden family in 2018, and that the Secret Service had no involvement in this alleged incident." The White House also said the president was not aware of the Secret Service's involvement.
"President Biden did not have any knowledge of, or involvement in, the Secret Service's alleged role in this incident, and neither he nor any family member was a protectee at that time," a spokesperson said. A Delaware State Police spokesman was asked whether the Secret Service asked for its assistance to provide security for Biden when not under Secret Service protection.
"I have reached out to our sergeant who oversees the Executive Protection Unit with the Delaware State Police. He is unaware of any such requests or services provided," the spokesman said. The report cited a law enforcement source to say at the time of the incident some individual Secret Service agents in Wilmington, Del., and Philadelphia remained informally connected to the former vice president's security.
Biden received Secret Service protection when he was vice president from 2009 to 2017. It resumed in March 2020 when he became the likely Democratic presidential nominee. The Secret Service's involvement either by its own initiative or at the behest of a Biden family member would be inappropriate because it was already under investigation by the Delaware State Police, the report said.
Hunter Biden is under investigation by federal authorities into his "tax affairs" stemming from his overseas business dealings. The probe also involves a laptop belonging to Hunter that contains communications and documents surrounding his business dealings in China and Ukraine, The Post revealed in a series of reports last October. Documents retrieved from the laptop also linked his father to those deals.
Republican senators in September released a report on Hunter's business affairs concluding that he "and his family were involved in a vast financial network that connected them to foreign nationals and foreign governments across the globe." The report also said the administration of former President Barack Obama ignored "warning signs" when then-Vice President Joe Biden's son joined the board of Burisma, a natural gas firm in Ukraine that had been under investigation and was notorious for corruption.
The company paid Hunter Biden as much as $50,000 per month, as his dad was involved in US policy on Ukraine, the report said. After finding the gun, Hallie took it to a nearby grocery store, Janssen's Market, wrapped it in a shopping bag and threw it into a trash bin. When she told Hunter, he told her to return to the store and get it. But when she discovered it was missing, she told the store, which in turn reported it to police. When Delaware State Police officers arrived, they were concerned because the trash container was across the street from a high school. FBI agents, who were already monitoring Hunter because of the tax probe, also showed up. The FBI declined comment. State Police officers questioned Hallie and called Hunter to the scene where he told them that he used the gun for target practice, Politico reported, referencing the police report.
The police described Hunter as "agitated" when an officer asked him if the gun had been used in a crime. The officer said Hunter asked "if I was intentionally trying to make him mad." During the questioning, two of the store's employees described in the police report as "Mexican males" walked past, and Hunter told the officer that the store had suspicious people working there. Asked if he was referring to those two staffers, Hunter responded, "Yea, prolly illegal," the report said. SOURCE: https://nypost.com/2021/03/25/secret-service-got-involved-in-bizarre-gun-case-involving-hunter-biden-report/
The Biden's are like the Brady Bunch on acid. Or if the Brady Bunch if it was a 70's pedo porno snuff film instead of a wholesome family sitcom. The Bidens are no family sitcom. . . .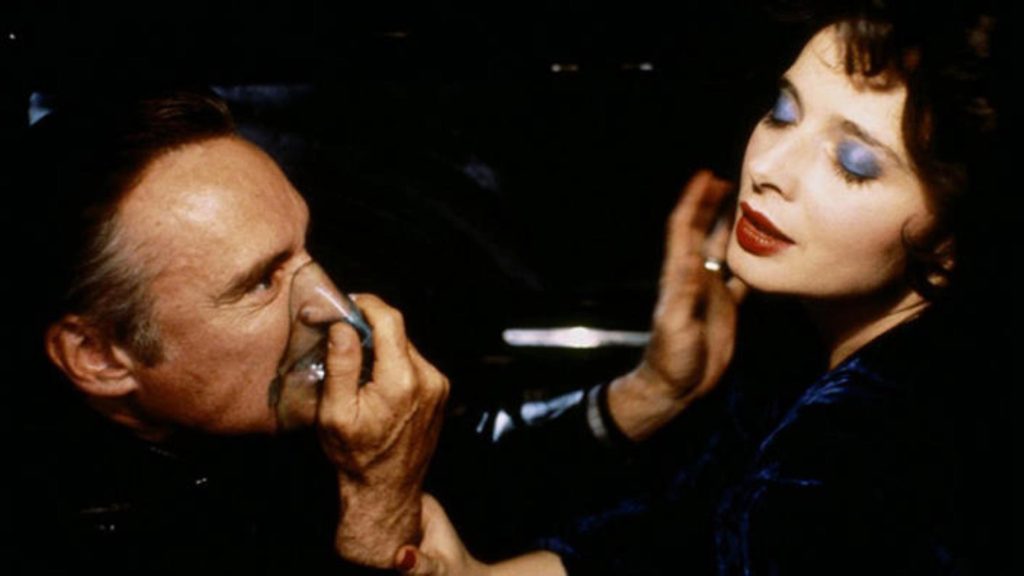 . . . Or a soap opera directed by David Lynch.
Joe Biden and his first wife, Neilia, had three children: Hunter, Beau and Naomi. Days before taking his first office in 1972 Neilia and Naomi were killed in a car accident. Biden took his oath of office in a hospital. room. That is not only tragic. It is quite unusual. But unusual and other descriptive adjectives like degenerate or perverted appear to be common Biden Family traits. These traits earned him the nickname "Creepy Joe". Democrats and others downplay these traits simply as "Joe being Joe."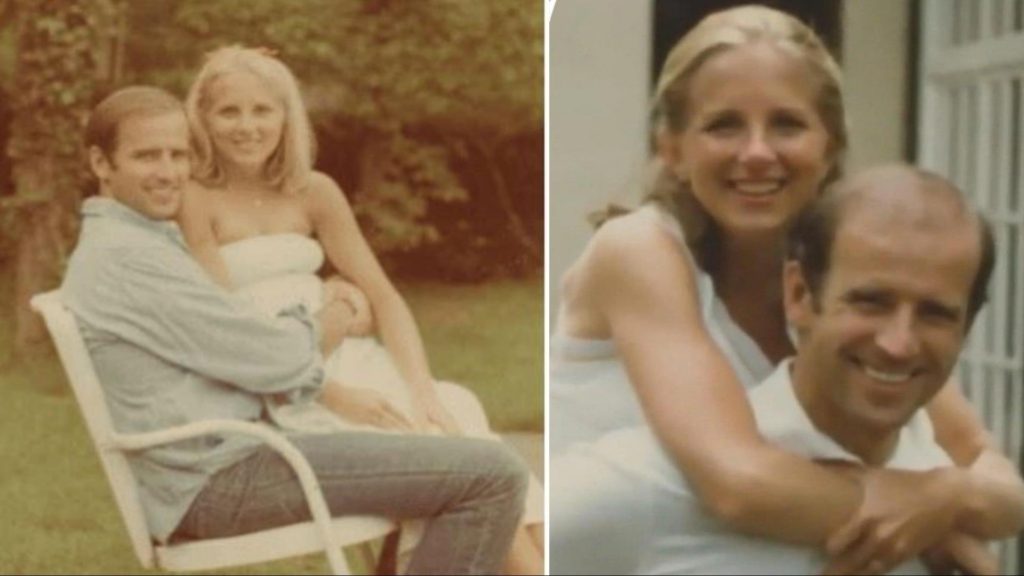 After a five year clandestine affair, in 1977 Creepy Joe married Jill Tracy Jacobs. Jill of course, just happened to be Joe's babysitter at the time of the deadly accident. A fact the media propagandists have erased from history.
If this is beginning to sound like a Columbo episode, read on. This is no TV show. It is the factual account of Joe Biden's life, but it is not the Joe Biden mainstream media propaganda narrative. After all, "Creepy Joe" didn't earn that nickname for nothing. His penchant for groping and sniffing women's hair is legendary. So is his fondness of young girls. When studied and analyzed, his family dynamic also indicates the atmosphere for sexual abuse. In fact, the Biden family dynamic reads like a textbook example of an abusive, dysfunctional environment.
Consider the following:
Joe's daughter Ashley today lives 'a quiet life' and is frequently in and out of rehab for various substance abuse issues. She has admitted on record in her own words that showers with her father when she was a child were very inappropriate and disturbing.
This is even more bizarre. Joe eventually marries Jill, who was Hunter Biden's babysitter at the time of the accident and is still his wife. Marrying your kid's babysitter after your wife is killed in a car accident. Perfectly normal. In Joe's twisted world–and it is twisted–like a David Lynch film.
As the plot moves along, Joe's son Beau, dies in 2015 from a brain tumor. He had been married to Haillie and they had two children, a boy and a girl. The girl's name is Natalie, who was 11 yrs old when her dad died.
Enter Hunter Biden, in 2015, to "comfort" his brother's widow, Haille. Now, Hunter is married at the time, to Kathleen Biden. They were wed in 1993. Hunter starts screwing around with his dead brother's wife in 2015. As soon as his wife Kathleen finds out they separate. Hunter then shacks up with his dead brother's wife, Haillie, and her two kids.
In 2017 Hunter divorces Kathleen.
Meanwhile, Hunter starts hitting the crack pipe and banging a stripper, while still shacking up with his dead brother's wife. This is before his divorce is finalized. When Hunter gets the stripper pregnant Haillie kicked his butt to the curb in 2018.
Hunter denies the stripper's baby is his, although a paternity test proves otherwise and eventually he marries a woman named Melissa in 2019 after knowing her for 6 days…
Does the tale end there? No. We're still in th First Act. Enter the laptop from hell loaded with emails, text messages, photos, child pornography, videos, and other sordid digital images of drug use and rampant weirdness.
Hunter Biden dropped the laptop off in Delaware, his home state, to get it repaired. It seems he dropped it in some water while in a meth-induced state of mind. He then neglected to pay the $85.00 repair fee and the laptop became the repair shop owner's property for non-payment. When the owner saw what was on it, he was so disturbed that he contacted the FBI. No response. The DOJ? No response. Eventually, the lap top landed in Rudy Giuliani's possession. He turned it over to the Delaware State Police after making 4 copies of the hard drive. The laptop contained a lot of child pornography from Hunter's many trips to China.
The Chinese Communist Party uses this as a blackmail tactic… They supply the young girls, they film you, unknowingly, and then they can keep you "in line", while paying you the big $$$ to do their bidding, like lucrative deals with your VP father.
Millions of dollars were paid to Hunter Biden for favors with the US Govt while Joe Biden was VP under Obama.
For 8 years Hunter made the contacts and split the money with his father, referred to as the "Big Guy" in all emails detailing how their ill-gotten gains would be split up amongst all the criminals involved.
Joe Biden sold out his country and used his meth head son to do it. …
The laptop emails were released between Beau Biden's widow, Haillie, and Joe Biden in 2017 and more in 2018 when she and Hunter were still living together. They were casually talking about the continual "sexually inappropriate behavior" she had witnessed from Hunter toward his 14 year-old neice!
She told Joe that she felt she had put her children in a dangerous situation by getting involved with Hunter Biden. Joe knew his son was screwing around with his niece and he advised his daughter-in-law to go to therapy. No one went to the police and the abuse escalated. This is the main reason she broke off her relationship with Hunter, not the stripper. Among the pictures of Hunter the pedophile crack head having sex with young Asian children, there were hundreds of provocative pictures of his 14 year old niece. The sick bastard was 48 at the time.
Below is a link to a copy of Ashley Biden's own diary. It is unsettling to realize that these and other bombshell facts covered in this article have been suppressed by the media and big tech. It clearly illustrates the power these monopolies wield to control public opinion, creating a cancel culture that is leading the American people down the road to ruin and absolute despotism.
https://www.howardnema.com/wp-content/uploads/2021/01/Ashley-Biden-Diary-Full-Release-NF-WM-Rev2.pdf
Ashley and Hunter both enjoyed privileged upbringings, but both have also adopted destuctive lifestyles that are common to children who sufferered from sexual and physical abuse in childhood. Below are some texbook examples of the after affects of childhood sexual abuse:
The Long-Term Effects of Childhood Sexual Abuse has been correlated with higher levels of anxiety, depression, guilt, shame, drug abuse, repression, denial, sexual problems, self-blame, eating disorders, sleep issues, dissociative patterns and relationship problems. Depression has been found to be the most common long-term symptom among survivors. Survivors may have difficulty in externalizing the abuse, thus thinking negatively about themselves (Hartman et al., 1987).
After years of negative self thoughts, survivors have feelings of worthlessness and avoid others because they believe they have nothing to offer (Long et al., 2006).
The symptoms of child sexual abuse survivors' depression to be feeling down much of the time, having suicidal ideation, having disturbed sleeping patterns, and having disturbed eating patterns. Survivors often experience guilt, shame, and self-blame. It has been shown that survivors frequently take personal responsibility for the abuse. When the sexual abuse is done by an esteemed trusted adult it may be hard for the children to view the perpetrator in a negative light, thus leaving them incapable of seeing what happened as not their fault. Survivors often blame themselves and internalize negative messages about themselves. Survivors tend to display more self-destructive behaviors and experience more suicidal ideation than those who have not been abused (Browne & Finkelhor,1986).
Here's Joe and Jill's "official story" . . . Joe Biden met his second wife Jill on a blind date in 1975 and they fell in love. But according to Jill's ex-husband, she was a having an affair with Biden in 1974 and worked for him as a babysitter long before their supposed first date.
That makes Joe a liar and an adulterer. It is interesting to note that Biden picked Kamala Harris as his running mate. Both had affairs, broke up marriages and both lied about it. Birds of a feather flock together.
The story (and it is a story) goes, creepy Joe saw a picture of Jill in March 1975 after her marriage ended. She was in an advertisement for local parks he saw while passing through Wilmington Airport with his brother Frank. He told Frank that was the kind of girl he would like to date and Frank said: 'Why don't you then? I know her,' and passed on her number. What bullshit.
The Bidens said they went to Philadelphia for a movie and dinner to see "A Man And A Woman". The plot of the film is about a widowed man falling in love.
Come on, man. I mean that's like a storybook.
And a total fabrication. Joe and Jill were hot and heavy as far back as 1972. Back to the Columbo theme . . . Ah—Just one more thing:
According to Jill's ex-husband, Delaware music club owner Bill Stevenson, Jill and creepy Joe knew each for years, long before the bogus blind date he allegedly called her out of the blue. Stevenson confirms she worked for creepy Joe's first Senate campaign and baby sat his children. But, if I forgot to mention, lies and disinformation are also a Biden trait. You know, "that's just Joe being old Joe."
After all Joe Biden is a well known plagiarist who also lied about being near the head of his law class when he was near the bottom. We all know that many politicians are liars, cheats and philanderers, just like Joe. Kamala Harris is also a kindred spirit. She slept her way to to right places, having an affair with married San Francisco mayor Willie Brown. This and other acts that put Kamala Harris in a poor light are among the many facts the corrupt mainstream media does its best to suppress.
As district attorney and state's attorney, Kamala Harris opposed criminal justice reform and fought hard to uphold wrongful convictions involving evidence tampering, false testimony and the suppression of crucial information by prosecutors. Kamala the Terrible is your typical judicial fascist. She championed state legislation under which parents whose children were found to be habitually truant in elementary school could be prosecuted, despite concerns that it would disproportionately affect low-income minorities and people of color. She is a danger to anyone who opposes the new illegitimate regime. The purpose of the prosecutor is to seek justice.
Rather than fulfilling legal obligations, Kamala Harris weaponized legal maneuvers so she could cement injustices, as the illegitimate Biden Regime has been legitimized with injustice. This is pure, diabolical tyranny. And that is what we can expect to see from Kamala the Terrible. In typical, hypocritical law of reversal fashion, Kamala's memoir, "The Truths We Hold" she writes:
"America has a deep and dark history of people using the power of the prosecutor as an instrument of injustice. I know this history well — of innocent men framed, of charges brought against people without sufficient evidence, of prosecutors hiding information that would exonerate defendants, of the disproportionate application of the law."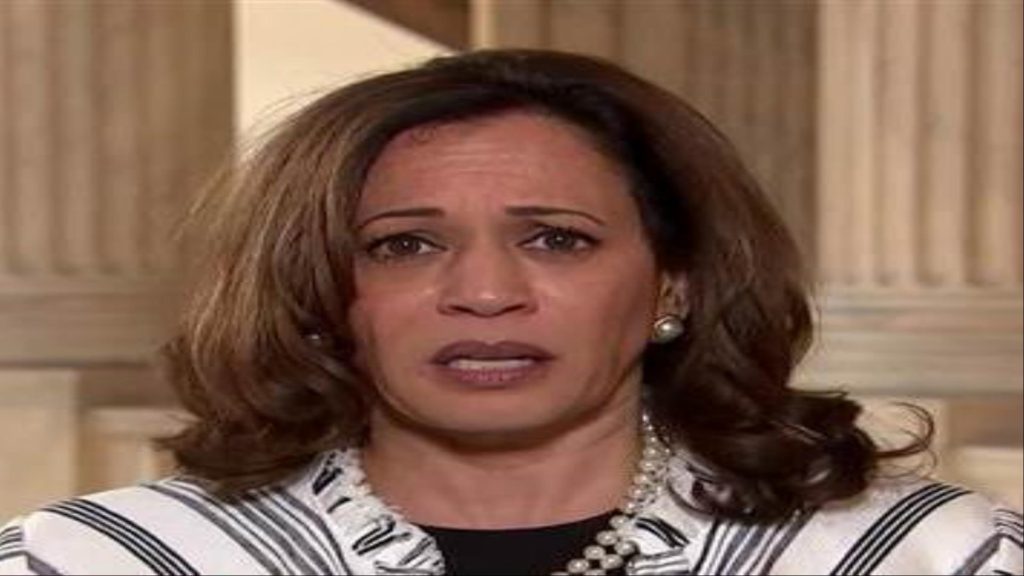 How's that for hypocrisy?
And now home wreckers Joe Biden and Kamala Harris have become the wreckers of Our republic.
Joe Biden and most of the many politicians who hold office for decades lack the integrity and character they all claim to possess. They are corrupt. With few exceptions. Many in congress are far richer than than they should ever be given the income that comes with their positions. These parasites regularly sell us out their own constituents and the American people for their own benefit.
They all play the same game. Whether is it
So the dinosaurs of congress tend to flock together because if one's corruption is exposed it will lead to the exposure of the corruption of others. And so on. So It is certainly no secret that they are all beholden to special interests that help get them elected and stay in office.
But all of this comes at great cost. A cost that is paid by tax payer dollars to these special interests that in many cases do not serve or benefit their constituents or our own country. It is no secret that all politicians lie. The fact is, most of us know when a politician is lying. Whenever they open their mouths, right?
It shouldn't surprise anyone that Joe Biden is a corrupt, lying, disingenuous philanderer and a treasonous scoundrel. But ignoring election fraud and treason and using the media and tech companies as a political weapon censoring speech and engaging in authoritarian tactics of blacklisting should.
These are the machinations of a banana republics, not a free republic. Only a fool would think that when the opposition other side is destroyed they would achieve utopia. They will not. They will receive the same harsh treatment they doled out tenfold. This is a cold hard fact of history, not a conspiracy theory. It is always the same. So be careful what you wish for and careful what you condone. You might just get it all. And far more.
The sheople who do not care about election fraud and foreign interference in elections because their side won do not realize that they to become traitors and insurrectionists. Creepy Joe gained a reputation for "just being Joe" as he groped his way through his years in the senate and executive branch. But when examining the personal Biden family dynamic and their history there are ample signs of trauma and ritual sexual abuse.
Arguably the most normal member of the Biden clan, Beau, died in 2015 from a brain tumor. His wife Haillie was left with 2 children, a boy and a girl. The girl, Natalie was 11 years old when her father died. Now the story starts to sound like a real life soap opera.
Hunter Biden, who was married, immediately moves in to comfort his sister-in-law with some action in the bedroom. His wife Kathleen soon finds out and they separate after 22 years of marriage. Hunter, a deviant sexual predator like his father then moves in with his dead brother's wife, Haillie, and her two kids.
And that's the way they all became the BIDEN BUNCH! Talk about a dysfunctional family.
On one of his crack binges, before his divorce was finalized, Hunter starts screwing around with a stripper, while still shacking up with his dead brother's wife. He gets the girl pregnant and Haillie kicks him out. Hunter denies the stripper's baby is his, but a paternity test proves otherwise.
And in a continuing downward spiral Hunter marries another woman named Melissa in 2019 fter knowing her for only 6 days. WAIT — It get's better. Enter the laptop from hell…loaded with emails, text messages, photos, child pornography, videos, and other sordid digital images of Hunter Biden smoking crack and other disturbing behavior.
Go ahead and see for yourself:
I am not holding any hope that Hunter will pay for any of his horrific crimes. Typically, these elitist scum literally get away with murder. In any case, Hunter Biden's name suits him. He is a predator. A hunter of underage girls for sex. Children. He is a deviant pedophile. This may have never been known if Hunter didn't drop his lap top in water on one of his meth binges and brought it in for repairs. Hunter apparently forgot about the laptop while out on another extended crack binge. He failed to pay the $85.00 repair fee in the allotted time and the laptop became property of the repair shop.
The owner was so disturbed by the content he discovered on the laptop that he contacted the FBI. Eventually, the laptop lands in Rudy Giuliani's possession, who turns it over to the Delaware State Police after making 4 copies of the hard drive.
The hard drive contained copious amounts of child pornography, much of it from Hunter's many trips to China while Joe Biden was Vice-President. An interesting side note, the Chinese Communist Party often use this as a blackmail tactic and it supply young girls, film the sex and then use the evidence to keep influencers and politicos like the Biden's "in line", while paying big bucks to them to do their bidding.
The laptop also delves into deeper waters. 2017 and 2018 emails released between Beau Biden's widow, Haillie when she and Hunter were still living together discussed the continual "sexually inappropriate behavior" she had witnessed from Hunter toward her 14 year-old daughter, Natalie. She told Joe Biden she felt she had put her children in a dangerous situation by getting involved with Hunter.
Of course Creepy Joe knew his deviant son was screwing around with his niece Natalie and advised his daughter-in-law to go into therapy. By his reckless behavior it is more than likely that Hunter's deviance stems from his own abuse. Given his father's penchant for publicly sniffing women's hair and groping women and children anything is possible.
The police were of course not notified of Natalie's abuse because Joe blocked it, which is a common tactic of abusers. When the abuse escalated, Haillie broke off her relationship with Hunter.
This is where the real life soap opera starts sounding like a real life deviant pedophile porno flick. Among the pictures on the laptop is Hunter having sex with young Asian children. There were hundreds of provocative pictures of his 14 year niece Natalie, mainly topless, and hundreds more of the in sexual poses with her. Hunter was 48 at the time.
Rudy Guiliani says there is more to come, primarily involving Joe Biden getting rich off laundering foreign money through our country and using his son as an intermediary. As a result of all of the this the media and democrats are showing their totalitarian teeth BIG TIME.
Now, the New World Order globalist crime syndicate is trying to prosecute Guiliani, Trump has been impeached after already leaving office, the deep state is trying to ban anyone exposing their crimes. The Democrats want to criminalize anyone who thinks the election was stolen or anyone exposing their acts of treason.
INSANITY!
On his first day after the inauguration of the coup, Biden cancelled the XL pipeline putting thousands of Americans out of work and enriching his political crony Warren Buffet, who now will move oil by rail and make great profits at the expense of jobs. That is pure evil. This act alone hurts Canada and the United States while assisting China, Ukraine and Russia. How blatant is that for political corruption and treason!
Will anything be done about it? Probably not. Face it, nothing has been done about Biden's dealings in Ukraine and China up to now, what makes you think under a totalitarian Biden regime they would prosecute themselves?
Totalitarians prosecute the innocent. Consider the following as a test to see if we still have a free society of open ideas and diverse opinions. Where our free speech is inalienable and cannot be infringed. Where our liberty still exists. Or has the the bright sunlight of freedom forever turned to darkness.
Will the following words be called hate speech? Will they be banned, or result in my own incarceration of thought crimes? Will I be forcibly removed as a "public health threat" and transferred to a "re-education" gulag? Or worse. Will the dark winter of our discontent become the justification used for our elimination.
Where discontent is called evil. And evil is called righteousness. With all the uncertainty in the world one thing is for certain, the traitor-in-chief Joe Biden does not have the best interests or respect for the American people. He is a tied to a global cabal intent upon destroying the sovereignty of the United States. He is tied to corruption in Ukraine and China and elsewhere.
For almost forty years Joe Biden and his family pilfered America, making tens of millions of dollars on inside brokered deals. Deals that benefit China and other foreign countries over American workers and interests at the expense of the American people. History is the proof of this.
The dark winter of our discontent continues. We march on with promises to keep and miles to go before we sleep.
WARNING
OUR FREEDOM IS IN GRAVE JEOPARDY
Joe Biden is a disgrace. He is deep state Washington hack selling out of America's future to the Communist Chinese and the UN Agenda 21 New World Order . He is a profiteer, traitor and is as dirty and as crooked as they come.
Welcome to TRUTH TALK NEWS
"Where truth the mainstream media ignores is the top story!"
Take advantage of all the books, articles, links and suppressed information YOU NEED TO KNOW that is available on this site.
START YOUR JOURNEY BELOW:
On December 3, 2020 the subversive anti-American communist traitors at YouTube TERMINATED TRUTH TALK NEWS CHANNEL 2. On December 11, 2020 YouTube terminated TRUTH TALK NEWS CHANNEL 3. TRUTH TALK NEWS CHANNEL 4 was launched the same day so the more than 9,000 subscribers left orphaned will be able to find material that will be posted on alternative sites.
In 2016 the TRUTH TALK NEWS CHANNEL was hacked and the email address was changed. There is no way to access or respond to emails, post, or upload videos on that site. The Channel has more than 2.5 million views and over 12.5K subscribers and continues to grow.
The full catalogue of more than 1000 videos are still available for viewing and sharing.
http://www.HowardNema.com is censored and blocked by Facebook. Nothing can be posted or shared on Facebook from HowardNema.com due to "community standards" violations concerning bogus accusations of bullying, harassment and hate speech.
"When truth is called hate, when hate is called love, when ideological beliefs breed rage and violence, our society treads on dangerous ground. Ground that has been traveled many times before by fellow travelers and followers of Marx, Lenin, Stalin, Hitler, Mao, Pol-Pot and many other Utopian charlatan totalitarians throughout the centuries. Censorship should be a warning sign from history. For all of us. Silencing one silences us all." HN
STAND UP FOR FREE SPEECH!
WATCH AND SHARE TRUTH TALK NEWS!
Let us take a journey together down the rabbit hole.
Watch TRUTH TALK NEWS, a talk show discussing suppressed history, current events, politics, pop culture, the esoteric and exoteric, and all things New World Order.
THURSDAYS 9pm in Western Connecticut on Spectrum Cable Channel 192 serving the towns of Barkhamsted, Bethlehem, Bridgewater, Brookfield, Colebrook, Danbury, Harwinton, Kent, Monroe, New Hartford, New Fairfield, New Milford, Newtown, Roxbury, Sherman, Southbury, Trumbull, Washington, West Hartland, Winchester and Woodbury.
All information reported on TRUTH TALK NEWS and HowardNema.com is sourced and verifiable and for the purposes of education and FAIR USE. Take advantage of the many books, articles, videos and FULL PDF's available for FREE, safe downloads on this site. TRUTH TALK NEWS and HowardNema.com ARE FREE SITES. All books and information on the sites are FREE and NOT monetized in any way.
You are not cattle.
You are not a useless eater.
You do not have to be a brainwashed slave owned by the New World Order.
Do the research. Think critically.
Find your own truth. There is only one truth. . . .
Seek and you will find it.
Awaken.
Be a messenger.
Thank you for your continued support. God bless you all.
HN
HN