Holy Hell! What does this say about humanity? Maybe there is so much evil in this world because there are so many evil people? Makes you wonder . . . How many more glorifying tributes to Satan do we have to endure from all these rappers and celebrites?
What is happening to our ever sickening society? Nike is distancing itself from the Satanic sneaker controversy, saying they had nothing to do with the design. Nike also contends that they do not use slave labor to make their $100 sneakers in China. HN
Team who created rapper's 'Satan Shoes' put own blood samples inside shoes
by Kaelan Deese
---
Following the controversial announcement of rapper Lil Nas X's "Satan Shoes," a member of the team who designed them said he, and others involved, put their own blood drops into the footwear.
© Provided by Washington Examiner
New York-based company MSCHF collaborated with Lil Nas X, creator of the "Old Town Road" song, to make an unofficial variant of the Nike Air Max 97s, adorned with hellish references such as pentagrams, the number "666," and a small sample of blood in each pair of shoes.
The shoes are limited to only 666 pairs and cost $1,018, in reference to the Bible verse Luke 10:18, which notes Satan's fall from heaven. The retail announcement came alongside the release of Lil Nas X's music video for "Montero (Call Me By Your Name)," which featured satanic imagery that also received online backlash by some.
NIKE FILES COPYRIGHT LAWSUIT OVER RAPPER'S 'SATAN SHOES' COLLABORATION
Daniel Greenberg, MSCHF's head of commerce, told VICE in an email that he and other members of the MSCHF team donated blood used in the shoes. "It was just a lot of pricking," Greenberg said, declining to say how the blood is infused with the Nikes. "That is our little trade secret," he added. Greenberg said there is "so little" blood in each shoe that it is not as risky as some critics have claimed.
The shoes feature gel soles that contain additional amounts of red liquid that sloshes around within the closed seal, and it's unknown whether the blood is mixed in with the other liquid. The announcement of the footwear caused a flurry of outrage among some right-wing critics online. South Dakota Gov. Kristi Noem criticized the shoes, saying, "Our kids are being told that this kind of product is, not only okay, it's 'exclusive.' But do you know what's more exclusive? Their God-given eternal soul."
MSCHF previously released a pair of custom white Nike Air Max 97s dubbed "Jesus Shoes," which allegedly contained a few drops of "Holy Water from the River Jordan" and had a crucifix dangling from the laces.
Pastor Greg Locke, of the Global Vision Bible Church in Nashville, condemned the Satan Shoes on Sunday, calling the sale announcement a "Bunch of devil-worshipping wicked nonsense."
Last year, MSCHF founder Gabriel Whaley told the New York Times that some youth pastors were fond of the $1,425 Jesus Shoes, adding some religious people purchased the exclusive run of the shoes.
"There are several youth pastors that have bought a pair, and even more who are asking, like, 'I love sneakers, and I love God. I would love a pair of these,' and that wasn't the point," Whaley said, adding that the "shoes were a platform to broach the idea while also making fun of it: that everybody's just doing a collaboration now."
Greenberg said his team and Lil Nas X "have always been friends," adding that the rapper and MSCHF were aware the Satan Shoes would receive some backlash. As of Monday, Greenberg said he had not been contacted by Nike regarding the shoes. Nike filed a copyright lawsuit against MSCHF after previously stating it had no involvement in the creation of the shoes.
EVERYTHING IS SO ORWELLIAN THESE DAYS – Nicke says, "we have the copyright on the shoes. We have no involvement in the creation of the shows." This is no different than, "we have always been at war with East Asia. We have never been at war with East Asia. HN
Lil NasX poll dancing for Satan!
By HN
Many call Lil NasX pole dancing and twerking for Satan a publicity stunt. Clearly it is, but it is far more than that. In his music video posted below, "MONTERO (Call Me By Your Name)."the 21-year-old "Old Town Road" artist descends into hell via a stripper pole, where he proceeds to give Satan a lap dance. In the end, the rapper breaks Satan's neck.
"Maybe it's the parent in me," said one critic, "but I'm NOT feeling that new Lil Nas X video … Falling angels and giving Satan a lap dance just doesn't sit right with my soul." Another posted: "@LilNasX entering the fire pits of hell then giving Satan a lap dance ?? What is this man, satanic af !! How don't people see that the music industry is full of demonic & satanic people , this video is clearly a ritual , gay agenda & clear demonic visuals."
Not surprisingly in our ever decaying society, the rapper did have some brainwashed supporters: "I know Ben Shapiro is going to lose sleep over a gay black man doing a lap dance on satan, and i'd like to say thank you lil nas for that."
Another said the video it shouldn't be taken at face value. After all, it's just art.
The artist himself addressed the controversy Friday, tweeting, "there is a mass shooting every week that our government does nothing to stop. me sliding down a cgi pole isn't what's destroying society."
Oh yes it is, Lil NasX. Why do you think society is the way? Because of people like you. And the breakdown of the family. Most significantly, the breakdown of the black family. And the breakdown of morals in the name of "art".
The fact is, rap music for the most part degrades women, promotes sex, drugs, violence, gangs and the Thug life. So yes, Lil NasX, your sliding down a stripper pole is contributing to what is destroying society.
In the last few decades we have seen Satan invade the music industry, movies, sports and pop culture. There is a powerful push to make the devil respectable.
After all, they believe Lucifer is a misunderstood figure.
They even made a TV show called Lucifer to promote Satan's soft side.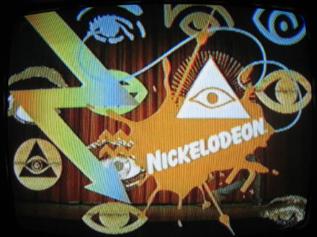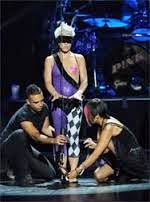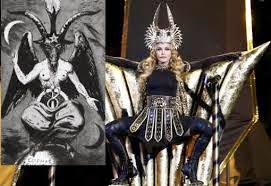 From Maddona to Lady Gaga and a host of other rappers, musicians and celebrities, paying homage to Satan is merely artistic theatre. Or so they say.
I say it is pure mass media manipulation and propaganda. What do say you?
Take a look at Lil NasX's video below and decide for yourself:
Welcome to TRUTH TALK NEWS
"Where truth the mainstream media ignores is the top story!"
Take advantage of all the books, articles, links and suppressed information YOU NEED TO KNOW that is available on this site.
START YOUR JOURNEY BELOW:
On December 3, 2020 the subversive anti-American communist traitors at YouTube TERMINATED TRUTH TALK NEWS CHANNEL 2. On December 11, 2020 YouTube terminated TRUTH TALK NEWS CHANNEL 3. TRUTH TALK NEWS CHANNEL 4 was launched the same day so the more than 9,000 subscribers left orphaned will be able to find material that will be posted on alternative sites. Soon after CHANNEL 4 was terminated. Now, as of 3/28/21 TRUTH TALK NEWS CHANNEL 5 has been suspended.
In 2016 the TRUTH TALK NEWS CHANNEL was hacked and the email address was changed. There is no way to access or respond to emails, post, or upload videos on that site. The Channel has more than 2.5 million views and over 12.5K subscribers and continues to grow.
So far, the full catalogue of more than 1000 videos are still available for viewing and sharing.
http://www.HowardNema.com is censored and blocked by Facebook. Nothing can be posted or shared on Facebook from HowardNema.com due to "community standards" violations concerning bogus accusations of bullying, harassment and hate speech.
"When truth is called hate, when hate is called love, when ideological beliefs breed rage and violence, our society treads on dangerous ground. Ground that has been traveled many times before by fellow travelers and followers of Marx, Lenin, Stalin, Hitler, Mao, Pol-Pot and many other Utopian charlatan totalitarians throughout the centuries. Censorship should be a warning sign from history. For all of us. Silencing one silences us all." HN
STAND UP FOR FREE SPEECH!
WATCH AND SHARE TRUTH TALK NEWS!
Let us take a journey together down the rabbit hole.
Watch TRUTH TALK NEWS, a talk show discussing suppressed history, current events, politics, pop culture, the esoteric and exoteric, and all things New World Order.
THURSDAYS 9pm in Western Connecticut on Spectrum Cable Channel 192 serving the towns of Barkhamsted, Bethlehem, Bridgewater, Brookfield, Colebrook, Danbury, Harwinton, Kent, Monroe, New Hartford, New Fairfield, New Milford, Newtown, Roxbury, Sherman, Southbury, Trumbull, Washington, West Hartland, Winchester and Woodbury.
All information reported on TRUTH TALK NEWS and HowardNema.com is sourced and verifiable and for the purposes of education and FAIR USE. Take advantage of the many books, articles, videos and FULL PDF's available for FREE, safe downloads on this site. TRUTH TALK NEWS and HowardNema.com ARE FREE SITES. All books and information on the sites are FREE and NOT monetized in any way.
You are not cattle.
You are not a useless eater.
You do not have to be a brainwashed slave owned by the New World Order.
Do the research. Think critically.
Find your own truth. There is only one truth. . . .
Seek and you will find it.
Awaken.
Be a messenger.
Thank you for your continued support. God bless you all.
HN