By HN
Thursday, several patients at a mass vaccination site in North Carolina had immediate adverse reactions to the Johnson & Johnson COVID-19 jab.. Just one day earlier, 11 people had immediate adverse reactions in Denver, ranging from dizziness to nausea. Both sites have been shut down.
"At this point we have no reason to believe there's anything wrong with the vaccine itself," said Dr. Shauna Gulley, a Centura Health chief clinical officer. "This is a temporary pause of one brand of vaccine so that we can investigate further."
Just a reminder: As of 4/5/2021, 2,794 people have died after getting the COVID-19 jab.
VIDEO: https://www.cbsnews.com/video/vaccine-sites-close-after-reactions-to-johnson-johnson-shot/
A Denver "vaccination" site halted COVID-19 vax operations Wednesday after 11 people had adverse reactions to the Johnson & Johnson COVID-19 vaccine. Those sickened complained of nausea and dizziness. Two victims were taken to a local hospital for observation.
Centura Health, which runs the clinic in the Denver suburb of Commerce City, said less than 1% of vaccine recipients had issues. Even as adverse reactions and deaths continue to rise, Colorado health officials said people who received shots at the site shouldn't worry despite the fact that there have been no long term safety or animal studies.
Another reminder: The COVID-19 "vaccines" will not be FDA approved before 2023. Every person getting the COVID-19 experimental gene therapy being sold as a vaccine is a guinea pig. This is yet another fact ignored or deflected by the so called "experts" One Medical Mafia mouthpiece tried to ease anxiety by lying, saying it is much safer to receive the vaccine than to get the virus. The fact is, more than 99% of people sickened by COVID-19 will recover. There is no scientific basis to justify mass vaccination for a virus that most will recover from. Or to quarantine people who are not sick and force them to wear face masks. There is NO science behind this social control mechanism, just 24/7 mainstream media lies and propaganda.
The COVID-19 (CERTIFICATE OF VACCINE I.D.) is just that,. A BIG LIE. Aside from being a dangerous, untested, mRNA experimental vaccine the jab is also a nano tech identification marker.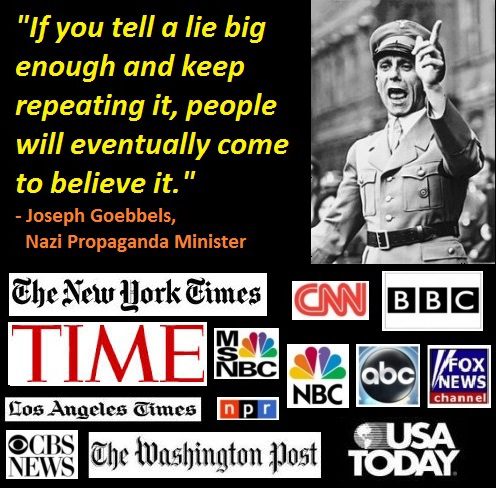 Where will all of this COVID-19 "vaccine"insanity lead? Well, for some insight, I suggest you read Orwell's 1984 or the Book of Revelation.
Related: MEDICAL MAFIA CONTINUES TO IGNORE RISING EXPERIMENTAL COVID-19 VACCINE DEATHS AND ADVERSE REACTIONS – howardnema.com
WELCOME TO TRUTH TALK NEWS @ HowardNema.com
Take advantage of all the books, articles, links and suppressed information YOU NEED TO KNOW that is available on this site.
START YOUR JOURNEY BELOW:
REPORT FROM IRON MOUNTAIN (published 1967): https://www.howardnema.com/wp-content/uploads/2016/08/Report_from_Iron_Mountain.pdf
SILENT WEAPONS FOR QUIET WARS (1979) FULL DOCUMENT: https://www.howardnema.com/2020/09/13/silent-weapons-for-quiet-wars/
OPERATION LOCKSTEP: https://www.howardnema.com/2020/08/22/operation-lock-step-using-covid-19-as-an-authoritarian-weapon-for-social-control/
THE FIRST GLOBAL REVOLUTION (1992): The First Global Revolution (geoengineeringwatch.org)
UN Agenda 21 FULL DOCUMENT: https://sustainabledevelopment.un.org/content/documents/Agenda21.pdf
Tragedy and Hope (MOST IMPORTANT EXCERPTS): https://www.howardnema.com/2016/10/25/critical-excerpts-from-tragedy-and-hope-1966-that-explain-events-in-the-world-today/
BETWEEN TWO AGES: America's Role in the Technetronic Era by Zbigniew Brzezinski: https://www.howardnema.com/wp-content/uploads/2016/08/5a-zbigniew-brzezinski_between-two-ages.pdf
BOOKS YOU MUST READ TO UNDERSTAND THE NEW WORLD ORDER:
The link below is a path of breadcrumbs that leads to greater understanding of the world we live in and those who chart and guide humanity's progress from the shadows though out the ages. Here is an ever growing catalogue of hundreds of books, PDF's, articles, white papers, links, documents and research material on all things New World Order.
https://www.howardnema.com/2020/08/19/books-you-must-read-to-understand-the-new-world-order/
On December 3, 2020 the subversive anti-American communist traitors at YouTube TERMINATED TRUTH TALK NEWS CHANNEL 2. On December 11, 2020 YouTube terminated TRUTH TALK NEWS CHANNEL 3. TRUTH TALK NEWS CHANNEL 4 was launched the same day so the more than 9,000 subscribers left orphaned will be able to find material that will be posted on alternative sites.
Subscribe to Truth Talk News on rumble:
https://rumble.com/account/content?type=all
Subscribe to TruthTalkNews on bitchute: https://www.bitchute.com/channel/QJKrgONwtmn0/
In 2016 the TRUTH TALK NEWS CHANNEL was hacked and the email address was changed. There is no way to access or respond to emails, post, or upload videos on that site. The Channel has more than 2.5 million views and over 12.5K subscribers and continues to grow. The full catologue of more than 1000 videos are still available for viewing and sharing. Subscribe to TRUTH TALK NEWS 2011-2016 Archives on YouTube: http://www.youtube.com/TruthTalkNews
SOCIAL MEDIA:
http://www.twitter.com/TruthTalkNews
http://www.facebook.com/TruthTalkNews
HowardNema.com is censored and blocked by Facebook. Nothing can be posted or shared on Facebook from HowardNema.com due to "community standards" violations concerning bogus accusations of bullying, harassment and hate speech.
When truth is called hate, when hate is called love, when ideological beliefs breed rage and violence, our society treads on dangerous ground. Ground that has been traveled many times before by fellow travelers and followers of Marx, Lenin, Stalin, Hitler, Mao, Pol-Pot and many other Utopian charlatan totalitarians throughout the centuries. Censorship should be a warning sign from history. For all of us. Silencing one silences us all.
STAND UP FOR FREE SPEECH!
WATCH AND SHARE TRUTH TALK NEWS!
"Where truth the mainstream media ignores is the top story!"
Let us take a journey together down the rabbit hole.
Watch TRUTH TALK NEWS, a talk show discussing suppressed history, current events, politics, pop culture, the esoteric and exoteric, and all things New World Order.
THURSDAYS 9pm in Western Connecticut on Spectrum Cable Channel 192 serving the towns of Barkhamsted, Bethlehem, Bridgewater, Brookfield, Colebrook, Danbury, Harwinton, Kent, Monroe, New Hartford, New Fairfield, New Milford, Newtown, Roxbury, Sherman, Southbury, Trumbull, Washington, West Hartland, Winchester and Woodbury.
WILLIAM COOPER'S FULL MYSTERY BABYLON SERIES (44 EPISODES)
https://www.youtube.com/watch?v=itO8A0z5HdY&list=PLfqzOxBqtdDU3PQPiVs71k7FobaYKJLmL
Subscribe to William Cooper's MYSTERY BABYLON CHANNEL:
https://www.youtube.com/channel/UCZ5XZgqTNBIsGRB3CtszmcQ
All information reported on TRUTH TALK NEWS and HowardNema.com is sourced and verifiable and for the purposes of education and FAIR USE. Take advantage of the many books, articles, videos and FULL PDF's available for FREE, safe downloads on this site.
TRUTH TALK NEWS and HowardNema.com ARE FREE SITES. All books and information on the sites are FREE and NOT monetized in any way.
You are not cattle. You are not a useless eater.
You do not have to be a brainwashed slave owned by the New World Order.
Do the research. Think critically.
Find your own truth. There is only one truth. . . .
Seek and you will find it.
Awaken.
Be a messenger.
Thank you for your continued support. God bless you all.
HN