By HN
Bill Gates is a cult of personality figure who has convinced millions that he is an altruistic philanthropist. In reality, he is an evil, Malthusian despot bent on culling most of us "to save the planet". As the second highest donor to the World Health Organization, Gates wields some serious clout. And that clout has already caused death and misery to thousands of people in India and Africa.
Gates Vaccine Spreads Polio Across Africa | New Eastern Outlook (journal-neo.org)
Has Bill Gates Foundation Been Testing Vaccines on People in India and the African Continent? | Al Bawaba
Bill Gates is a Monster — The History of Vaccine Corruption Inflicting Harm and Death on – www.HNewsWire.com
Although he has no college degree, medical degree or backround, with the help from top PR firms, politicians and a compliant media, Gates has managed to convince the masses that he is a medical expert, epidemiologist and overall genius instead of the genocidal psychopath he actaully is.
In the video compilation below over the years, Bill Gates admits in his own words that his goal is to reduce population growth by focusing on vaccines, abortion and control of health care.
Bill Gates is not alone in his desire for massive global depopulation. George Soros, Warren Buffett, Oprah Winfrey, the late David Rockfeller Jr and Ted Turner and other elitists billionaires of like mind met in May, 2009 to discuss ways to reduce the global population.
One year later in May, 2010 the Rockefeller Foundation published a study "Scenarios for the Future of Technology and International Development". The document coldly and blatantly strips away our rights, freedom and prosperity under the guise of keeping us safe without an compassion or concern for individual losses of freedom, but paying close attention to fostering and maintaining the elite technocrat control freaks ever increasing collectivist power.
In the chapter "Lock Step", the war game scenario, written in past tense, describes a pandemic "unlike 2009's H1N1" – but rather one from a "deadly" influenza strain. (Or an over hyped "deadly" influenza strain.)
Might I remind you that the Rockefeller Foundation, thanks to its "benevolence" has a long history of funding eugenics and current bio-technology and it wields tremendous influence over educational institutions, medical schools and the pharmaceutical industry.
"Lock Step" plans out various reactions to the effect on different political, economic and industrial sectors, and the issues that might arise as the pandemic spreads. They mention businesses shut down for months, economic disaster, broken global supply chains, famine, and disease pushing citizens to beg for government surveillance and control. Right now this 2010 Rockefeller Foundation agenda is being fully implemented in typical New World Order Hegelian dialectical fashion with the COVID-19 "crisis" psyop.
As intended and laid out in 2010, the over-hyped, overstated danger of the "deadly virus" is being politically weaponized so the public accepts ever increasing authoritarian government actions and social control.
To "keep people safe". Beginning on page 18, Operation LOCK STEP is described in full detail below:
YOU MUST READ, DOWNLOAD AND SHARE THIS DOCUMENT!
Rockefeller Foundation: Scenarios for the Future of Technology and International Development (2010)

OPERATION LOCK STEP: USING COVID-19 AS AN AUTHORITARIAN WEAPON FOR SOCIAL CONTROL – howardnema.com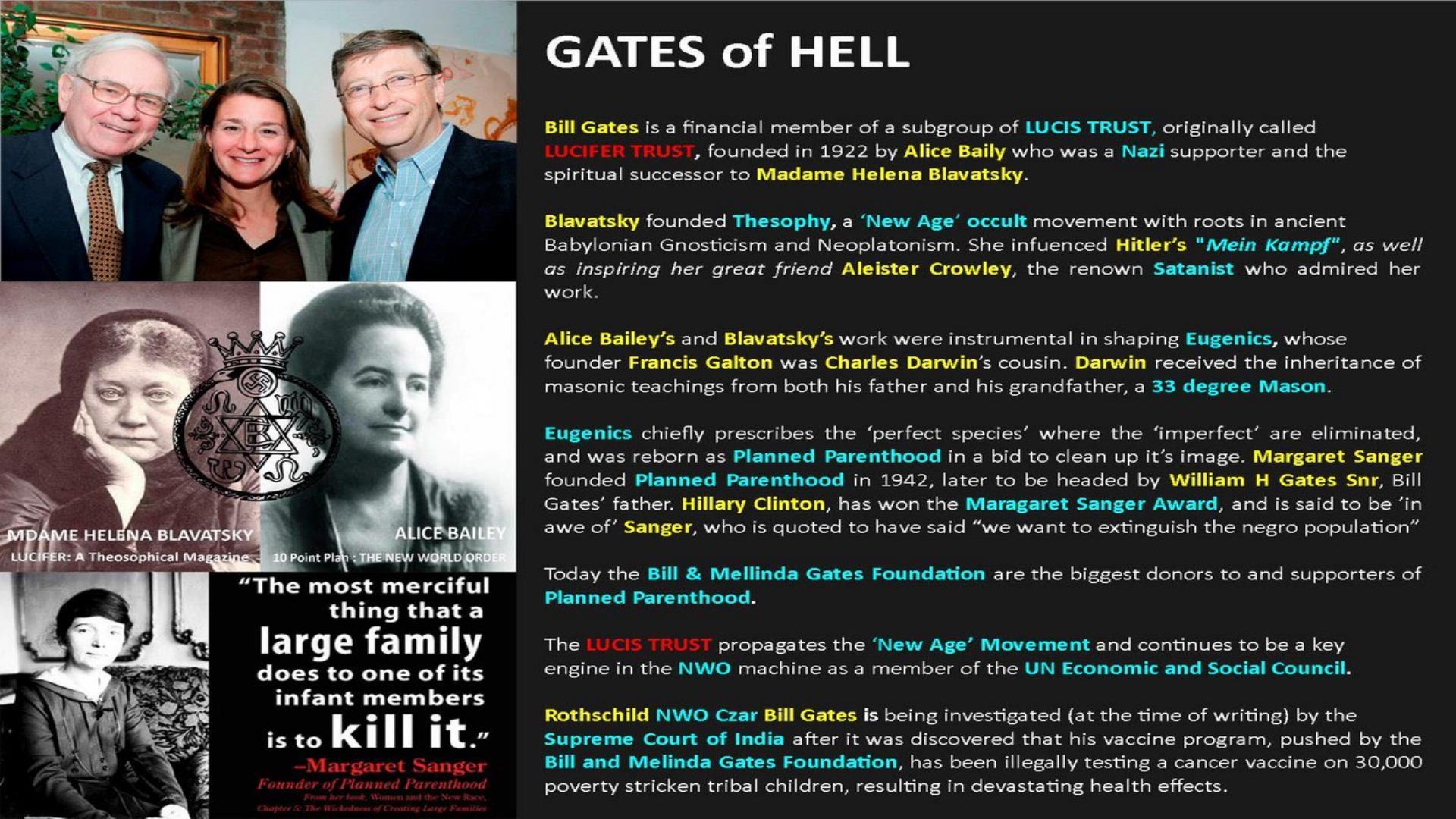 This rabbit hole of evil is deadly, dark and deep. HN
WELCOME TO TRUTH TALK NEWS @ HowardNema.com
Take advantage of all the books, articles, links and suppressed information YOU NEED TO KNOW that is available on this site.
START YOUR JOURNEY BELOW:
REPORT FROM IRON MOUNTAIN (published 1967): https://www.howardnema.com/wp-content/uploads/2016/08/Report_from_Iron_Mountain.pdf
SILENT WEAPONS FOR QUIET WARS (1979) FULL DOCUMENT: https://www.howardnema.com/2020/09/13/silent-weapons-for-quiet-wars/
OPERATION LOCKSTEP: https://www.howardnema.com/2020/08/22/operation-lock-step-using-covid-19-as-an-authoritarian-weapon-for-social-control/
THE FIRST GLOBAL REVOLUTION (1992): The First Global Revolution (geoengineeringwatch.org)
UN Agenda 21 FULL DOCUMENT: https://sustainabledevelopment.un.org/content/documents/Agenda21.pdf
Tragedy and Hope (MOST IMPORTANT EXCERPTS): https://www.howardnema.com/2016/10/25/critical-excerpts-from-tragedy-and-hope-1966-that-explain-events-in-the-world-today/
BETWEEN TWO AGES: America's Role in the Technetronic Era by Zbigniew Brzezinski: https://www.howardnema.com/wp-content/uploads/2016/08/5a-zbigniew-brzezinski_between-two-ages.pdf
BOOKS YOU MUST READ TO UNDERSTAND THE NEW WORLD ORDER:
The link below is a path of breadcrumbs that leads to greater understanding of the world we live in and those who chart and guide humanity's progress from the shadows though out the ages. Here is an ever growing catalogue of hundreds of books, PDF's, articles, white papers, links, documents and research material on all things New World Order.
https://www.howardnema.com/2020/08/19/books-you-must-read-to-understand-the-new-world-order/
On December 3, 2020 the subversive anti-American communist traitors at YouTube TERMINATED TRUTH TALK NEWS CHANNEL 2. On December 11, 2020 YouTube terminated TRUTH TALK NEWS CHANNEL 3. TRUTH TALK NEWS CHANNEL 4 was launched the same day so the more than 9,000 subscribers left orphaned will be able to find material that will be posted on alternative sites.
Subscribe to Truth Talk News on rumble:
https://rumble.com/account/content?type=all
Subscribe to TruthTalkNews on bitchute: https://www.bitchute.com/channel/QJKrgONwtmn0/
In 2016 the TRUTH TALK NEWS CHANNEL was hacked and the email address was changed. There is no way to access or respond to emails, post, or upload videos on that site. The Channel has more than 2.5 million views and over 12.5K subscribers and continues to grow. The full catologue of more than 1000 videos are still available for viewing and sharing. Subscribe to TRUTH TALK NEWS 2011-2016 Archives on YouTube: http://www.youtube.com/TruthTalkNews
SOCIAL MEDIA:
http://www.twitter.com/TruthTalkNews
http://www.facebook.com/TruthTalkNews
HowardNema.com is censored and blocked by Facebook. Nothing can be posted or shared on Facebook from HowardNema.com due to "community standards" violations concerning bogus accusations of bullying, harassment and hate speech.
When truth is called hate, when hate is called love, when ideological beliefs breed rage and violence, our society treads on dangerous ground. Ground that has been traveled many times before by fellow travelers and followers of Marx, Lenin, Stalin, Hitler, Mao, Pol-Pot and many other Utopian charlatan totalitarians throughout the centuries. Censorship should be a warning sign from history. For all of us. Silencing one silences us all.
STAND UP FOR FREE SPEECH!
WATCH AND SHARE TRUTH TALK NEWS!
"Where truth the mainstream media ignores is the top story!"
Let us take a journey together down the rabbit hole.
Watch TRUTH TALK NEWS, a talk show discussing suppressed history, current events, politics, pop culture, the esoteric and exoteric, and all things New World Order.
THURSDAYS 9pm in Western Connecticut on Spectrum Cable Channel 192 serving the towns of Barkhamsted, Bethlehem, Bridgewater, Brookfield, Colebrook, Danbury, Harwinton, Kent, Monroe, New Hartford, New Fairfield, New Milford, Newtown, Roxbury, Sherman, Southbury, Trumbull, Washington, West Hartland, Winchester and Woodbury.
WILLIAM COOPER'S FULL MYSTERY BABYLON SERIES (44 EPISODES)
https://www.youtube.com/watch?v=itO8A0z5HdY&list=PLfqzOxBqtdDU3PQPiVs71k7FobaYKJLmL
Subscribe to William Cooper's MYSTERY BABYLON CHANNEL:
https://www.youtube.com/channel/UCZ5XZgqTNBIsGRB3CtszmcQ
All information reported on TRUTH TALK NEWS and HowardNema.com is sourced and verifiable and for the purposes of education and FAIR USE. Take advantage of the many books, articles, videos and FULL PDF's available for FREE, safe downloads on this site.
TRUTH TALK NEWS and HowardNema.com ARE FREE SITES. All books and information on the sites are FREE and NOT monetized in any way.
You are not cattle. You are not a useless eater.
You do not have to be a brainwashed slave owned by the New World Order.
Do the research. Think critically.
Find your own truth. There is only one truth. . . .
Seek and you will find it.
Awaken.
Be a messenger.
Thank you for your continued support. God bless you all.
HN