By HN
Rep. Ryan Winkler is yet another deceptive, corrupt Big Pharma establishment hack. He is a lunatic, who projects his lunacy to fear people into compliance with the elite's global depopulation agenda. Now he's attacking Dr. Scott Jensen.
The lunatic fringe are not doctors exposing the truth, but rather the real culprits are the media, so called health care "experts" and politicians, who all ignore or downplay the deadly dangers and consequences of the COVID-19 injections. Dr. Fauci, or any of the many other TV news medical experts are political hacks. These charlatans are merely thinly veiled mouth pieces for the elite. None of these so called, "experts" have ever mentioned that the COVID-19 injections have killed more than 6,000 people as of 6/20/21 and have seriously injured more than 250,000 Americans to date EVER! Why is that? How does that serve "public health"?
So how can anyone trust these agenda driven special interest charlatans?
How can the WHO/CDC hold any credibility when both have long histories of "getting it wrong."
Who's to say the WHO/CDC/NIH is not intentionally "getting it wrong'? After all, they are suppressing the actual statistics to downplay the negative realities of this very dangerous and deadly experimental gene therapy being marketed as a "vaccine".
It is well documented that the WHO and CDC increased phony COVID-19 case numbers and deaths to terrify the population into compliance with the Rockefeller Foundation Operation Lockstep agenda for global tyranny, so why wouldn't they do the reverse to hide the actual number of deaths and side effects from the mRNA gene therapy peddled as a "vaccine"? After all, It wouldn't be the first time these alaphabet soup agencies lied, played politics, or Russian Roulette with people's lives.
Remember, every drug the FDA removed from the market because they were deadly and dangerous were first approved as safe and effective by the FDA. Think about that a moment and recognize that medical errors are the 3rd leading cause of death in the US, killing 440,000 Americans every year. Another 140,000 Americans die every year taking their properly prescribed and properly ingested Big Pharma drugs. FACTS! Have you heard this on the news or from a politician? Of course not. It is true: You bet its true. 100%. Denial is not a river in Egypt.
And many wonder why people are hesitant to take an experimental mRNA gene therapy that alters human DNA. The cognitive dissonance is strong. Common sense is lost. The mob's obediance to authority will lead to its own demise and the demise of 90% of the world. That is the goal. In the elite's own words.
The fact is, brainwashed, or not, New World Order operative Rep. Ryan Winkler's recent "lunatic fringe" comments expose his own complicity in the very real conspiracy to depopulation the planet. It is he and the corrupt, evil mad scientists at the WHO/CDC/NIH like Jesuit New World Order dinosaur Dr. Deception Anthony Fauci, and his UN/Club of Rome minions that are the lunatic fringe. They are sociopathic in their quest for power and control over the people.
THIS IS NOT ABOUT PUBLIC HEALTH AT ALL!
These frauds are deadly dangerous psychopaths, who hide their insanity behind their white coats. Just for the record. The Nazis did the same damned thing. More facts, many don't want to accept. The writing is on the wall for those who are educated and remember the past, but the blind and indoctrinated who forget the past only see scribble. Can you see the writing on the wall?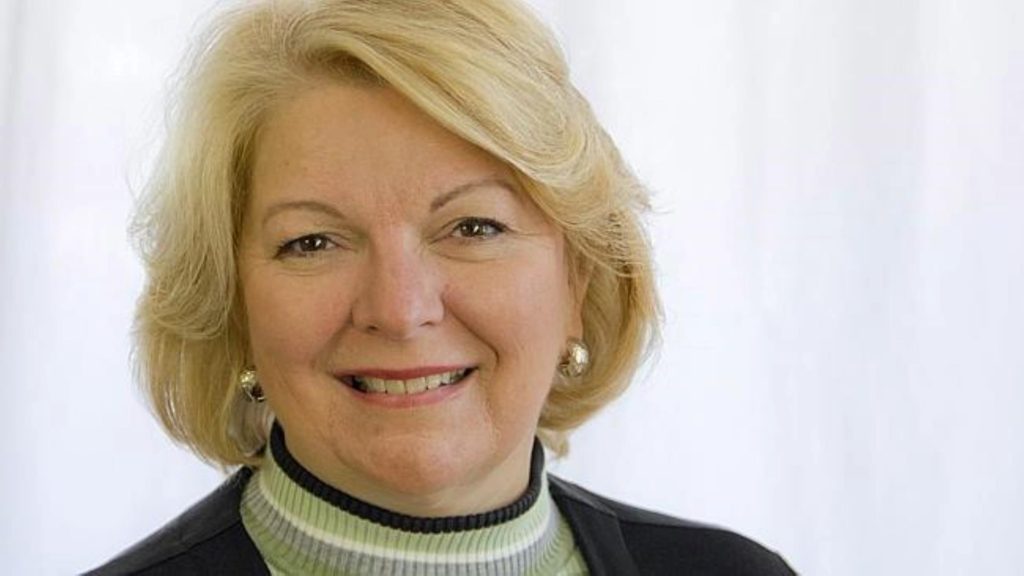 Doctors like, Jensen, Dr. Joseph Mercola, Dr. Sherri Tenpenny, molecular biologist Dolores Cahill and others are being castigated for reporting the truth.
Sadly, the brainwashed sheople tend to believe the celebrity liars the media and pop culture has embraced, propped up and promoted for decades. The people feel they know them, so they tend to believe them.
This is a tactic from PROPAGANDA (1928) by Edward Burnays. Yet another fact. This is obvious if one takes an honest, non-political objective view of reality.
This is a very sad and deadly form of cognitive dissonant brainwashing combined with Stockholm Syndrome. We must support Dr. Jensen and all of the doctors risking their reputations and their lives to exposed the Medical Mafia's role in the global elite's evil depopulation agenda.
Facts do not matter. The fact that children are the least likely to become sick, spread, or die from COVID-19 indicates that profit or worse, an insidious hidden agenda to intentionally poison, sterilize and kill children.
Even a fool should realize this, if only they believe in true, not the ever changing pseudoscience of New World Order politics.
All of these so called "leaders" and "experts" only follow the science when it adheres to their Marxist political agenda and expect us all to follow suit, which means ignoring true science. It is the same hoax tactic employed by the global elite regarding the pseudoscience of "climate change", AKA "global warming' deindustrialization agenda.
COVID-19 is a hoax from top to bottom. It was a bioweponized virus created by the Chinese Communists to assist with the New World Order's totalitarian socialist take over to the world. The COVID-19 numbers were fudged and continue to be fudged to suit the UN/WHO collectivist depopulation political agenda.
Dr. Deception Anthony Fauci flipped flopped so many times he resembles a dolphin, exposing himself as the lying, narcissistic sociopath that he is. COVID-19 is not the deadly virus it has been propagandized as, but the politics used to advance the elite's global depopulation agenda is.
Any physician or scientist who figures this all out is demonized and castigated by the press and politicos alike. They are either called quacks, or lunatic fringe thinkers, like Rep Winkler stated.
WAKE UP!
The elite want the earth depopulated by 90% (in their own words) and they want EVERYONE, especially children to be injected with this deadly mRNA experimental gene therapy. Full downloadable PDF's of books you must read to get a clearer understanding of all of this are listed below:
REPORT FROM IRON MOUNTAIN (published 1967)
THE POPULATION BOMB (published 1968)
LIMITS TO GROWTH (published 1972)
BETWEEN TWO AGES: America's Role in the Technetronic Era (1970) by Zbigniew Brzezinski
SILENT WEAPONS FOR QUIET WARS (1979) FULL DOCUMENT:
THE FIRST GLOBAL REVOLUTION by Alexander King (1992)
UN Agenda 21 (1992) FULL DOCUMENT
OPERATION LOCKSTEP (published 2010)
Does all of this not concern you? Or are you so brainwashed you are still wearing face masks that limit oxygen, which causes hypoxia and bacterial infections out of fear? Masks don't work. But the lies told by the pop culture, cult of personality influencers are very alluring. People want to think of Fauci as their grandfather, rather than an elitist puppet undermining the health and welfare of the world.
I know, it is hard– very hard to believe that most every "expert" and "leader" the public trusts are lying. But they are. Remember how outraged the left was when Trump wanted to exude calm over fear mongering? Given what has come to pass can't we all see through the bullshit by now? If you still can't, you need to reaccess your thinking before it is too late. Billions have been conditioned to fear a virus that 99% of people who get sick will recover. It is as completely irrational to fear COVID-19 as it is to trust the so called "COVID-19 vaccine."
Cut through the matrix awaken to the lies. Do not be hyponotized by Malthusian elitists whose number one agenda "to save the planet" is by reducing carbon emmissions. Breathing causes carbon emission if you are not aware. This is why they want most of us "useless eaters" dead. They don't need us. The machines will serve them without gripes, salary, raises, vacations and costly benefits. Humanity is obsolete. The rulers have decided it is time to cull the masses for the New Age, Your biggest carbon footprint comes from the CO2 you exhale. Face it, the elite at theUN/Club of Rome don't want you to stop using fossile fuels and reduce energy usage to "save the planet," they want you dead.
Rep. Ryan Winkler wrote on Twitter that Jensen's "lunatic fringe comments fuel conspiracies that will result in kids getting sick or dying." Really? You actually believe this NONSENSE? This is pure Big Pharma propaganda programming at it's most evil. The goal is to sterilize, or reduce the fertility rates of children. Books have been written by these same Malthusian leftist elitists like ECOSCIENCE, by Obama's former Science Czar, John P. Holdren.
Here are a few quotes from ECOSCIENCE from my 2018 article, ECOSCIENCE EXPOSED.
Page 787-8: Mass sterilization of humans though drugs in the water supply is OK as long as it doesn't harm livestock
OK, John, now you're really starting to scare me. Putting sterilants in the water supply? While you correctly surmise that this suggestion "seems to horrify people more than most proposals," you apparently are not among those people it horrifies. Because in your extensive list of problems with this possible scheme, there is no mention whatsoever of any ethical concerns or moral issues. In your view, the only impediment to involuntary mass sterlization of the population is that it ought to affect everyone equally and not have any unintended side effects or hurt animals. But hey, if we could sterilize all the humans safely without hurting the livestock, that'd be peachy! The fact that Holdren has no moral qualms about such a deeply invasive and unethical scheme (aside from the fact that it would be difficult to implement) is extremely unsettling and in a sane world all by itself would disqualify him from holding a position of power in the government.
---
Page 786-7: The government could control women's reproduction by either sterilizing them or implanting mandatory long-term birth control
Note well the phrase "with official permission" in the above quote. Johh Holdren envisions a society in which the government implants a long-term sterilization capsule in all girls as soon as they reach puberty, who then must apply for official permission to temporarily remove the capsule and be allowed to get pregnant at some later date. Alternately, he wants a society that sterilizes all women once they have two children. Do you want to live in such a society? Because I sure as hell don't.
---
Page 838: The kind of people who cause "social deterioration" can be compelled to not have children
---
Page 838: Nothing is wrong or illegal about the government dictating family size
Why should the law not be able to prevent a person from having more than two children?
Why?
I'll tell you why, John. Because the the principle of habeas corpus upon which our nation rests automatically renders any compulsory abortion scheme to be unconstitutional, since it guarantees the freedom of each individual's body from detention or interference, until that person has been convicted of a crime. Or are you seriously suggesting that, should bureaucrats decide that the country is overpopulated, the mere act of pregnancy be made a crime?
I am no legal scholar, but it seems that John Holgren is even less of a legal scholar than I am. Many of the bizarre schemes suggested in Ecoscience rely on seriously flawed legal reasoning. The book is not so much about science, but instead is about reinterpreting the Constitution to allow totalitarian population-control measures.
---
Page 942-3: A "Planetary Regime" should control the global economy and dictate by force the number of children allowed to be born
In case you were wondering exactly who would enforce these forced abortion and mass sterilization laws: Why, it'll be the "Planetary Regime"! Of course! I should have seen that one coming.
The rest of this passage speaks for itself. Once you add up all the things the Planetary Regime (which has a nice science-fiction ring to it, doesn't it?) will control, it becomes quite clear that it will have total power over the global economy, since according to Holdren this Planetary Regime will control "all natural resources, renewable or nonrenewable" (which basically means all goods) as well as all food, and commerce on the oceans and any rivers "that discharge into the oceans" (i.e. 99% of all navigable rivers). What's left? Not much.
---
Page 917: We will need to surrender national sovereignty to an armed international police force
The other shoe drops. So: We are expected to voluntarily surrender national sovereignty to an international organization (the "Planetary Regime," presumably), which will be armed and have the ability to act as a police force. And we saw in the previous quote exactly which rules this armed international police force will be enforcing: compulsory birth control, and all economic activity.
It would be laughable if Holdren weren't so deadly serious. Do you want this man to be in charge of science and technology in the United States? Because John P. Holdern was in charge, when he was Obama's Science Czar.
---
Page 944: As of 1977, we are facing a global overpopulation catastrophe that must be resolved at all costs by the year 2000
This is the final paragraph of the book, which I include here only to show how embarrassingly inaccurate his "scientific" projections were. In 1977, Holdren thought we were teetering on the brink of global catastrophe, and he proposed implementing fascistic rules and laws to stave off the impending disaster. Luckily, we ignored his warnings, yet the world managed to survive anyway without the need to punish ourselves with the oppressive society which Holdren proposed.
SOURCE: John Holdren, Obama's Science Czar, says: Forced abortions and mass sterilization needed to save the planet
Scott Jensen attacked for joining lawsuit to halt COVID-19 vaccines for kids
May 30, 2021
A group of American doctors recently filed a lawsuit against the U.S. Department of Health and Human Services in an effort to suspend the approval of COVID-19 vaccines for children.
Dr. Scott Jensen, a former state senator and current candidate for Minnesota governor, is one of the doctors who joined the lawsuit, sparking an onslaught of attacks against him.
Jensen has been outspoken on the COVID-19 vaccine in general, but especially as it relates to children. Jensen wrote on Twitter following the release of the lawsuit that the "future health" of kids should be justification for pausing the vaccine.
"Kids matter. Unnecessary and unknown risks to their future health is reason enough to pause this frenzied vaccine rollout plan for children not yet through puberty," he said.
Politicians and activists are attacking him on social media for his involvement in the lawsuit, claiming he is a conspiracy theorist and a "lunatic."
House Majority Leader Ryan Winkler, D-Golden Valley, wrote on Twitter that Jensen's "lunatic fringe comments fuel conspiracies that will result in kids getting sick or dying."
Jensen pointed out to Winkler that his "lunatic fringe beliefs" could be compared to the "conspiracy" lab-leak theory that is now being investigated at the direction of the president.
RYAN, ARE MY LUNATIC FRINGE BELIEFS SORT OF LIKE SENATOR TOM COTTON'S SUPPOSED CONSPIRACY THEORY BELIEFS IN FEB, 2020 ABOUT THE POSSIBILITY THAT THE ORIGIN OF COVID-19 VIRUS MAY HAVE BEEN IN A LAB? THE SAME BELIEFS THAT ARE NOW BEING INVESTIGATED AT THE PRESIDENT'S REQUEST? HTTPS://T.CO/6TMJYDFHXR

— SCOTT JENSEN (@DRSCOTTJENSEN) MAY 27, 2021
The left-wing media source Mother Jones published a story on the lawsuit that repeatedly referred to Jensen as a conspiracy theorist who has been investigated by the state medical board for "giving reckless medical advice [by] comparing COVID to the flu." The article also notes that Jensen publicly questioned "whether state and federal officials had conspired to inflate COVID death numbers."
Jensen has said the three complaints came from people he never met nor treated as patients, and he was cleared in all three investigations.
An associate professor at the University of Minnesota, Dimitri Drekonja, also questioned Jensen's credibility, saying he is "embarrassed" that Jensen is a practicing medical professional in Minnesota.
"This lawsuit trying to stop vaccinating kids is based on lies and pseudoscience," he wrote on Twitter. Drekonja then insinuated that Jensen should be investigated by the state medical board for a fourth time.
"Is my right to act on my concerns dependent on your approval?" Jensen wrote back to the professor. "If I disagree with you, should I call out the board of medical practice on you?"
The lawsuit was filed by a group called America's Frontline Doctors, along with individual physicians and concerned parents. The group is seeking a temporary restraining order from the courts to ban administration of the vaccine to 12-to 15-year-olds and prevent any further expansion of vaccine access for children under 16.
"Given that the statistical chance of death for children ages 0 to 16 is 0%, Dr. Jensen believes it would be reckless to subject anyone in that age group to the experimental COVID-19 vaccine," the lawsuit states. "To recommend something that he considers reckless would violate his oath as a doctor and place him in an untenable position."
In Minnesota, three people between the ages of zero and nine have died from COVID-19, according to the Department of Health. No deaths have been reported in the 10-19 age group. With 111,853 reported cases among the 0-19 demographic, about 0.002% of kids and teenagers who have caught the virus have died.
WELCOME TO TRUTH TALK NEWS @ HowardNema.com

Take advantage of all the books, articles, links and suppressed information YOU NEED TO KNOW that is available on this site.
START YOUR JOURNEY BELOW:
REPORT FROM IRON MOUNTAIN (published 1967): https://www.howardnema.com/wp-content/uploads/2016/08/Report_from_Iron_Mountain.pdf
SILENT WEAPONS FOR QUIET WARS (1979) FULL DOCUMENT: https://www.howardnema.com/2020/09/13/silent-weapons-for-quiet-wars/
THE FIRST GLOBAL REVOLUTION: https://www.howardnema.com/wp-content/uploads/2021/04/TheFirstGlobalRevolution_.pdf
OPERATION LOCKSTEP: https://www.howardnema.com/2020/08/22/operation-lock-step-using-covid-19-as-an-authoritarian-weapon-for-social-control/
UN Agenda 21 FULL DOCUMENT: https://sustainabledevelopment.un.org/content/documents/Agenda21.pdf
Tragedy and Hope (MOST IMPORTANT EXCERPTS): https://www.howardnema.com/2016/10/25/critical-excerpts-from-tragedy-and-hope-1966-that-explain-events-in-the-world-today/
BETWEEN TWO AGES: America's Role in the Technetronic Era by Zbigniew Brzezinski: https://www.howardnema.com/wp-content/uploads/2016/08/5a-zbigniew-brzezinski_between-two-ages.pdf
BOOKS YOU MUST READ TO UNDERSTAND THE NEW WORLD ORDER:
The link below is a path of breadcrumbs that leads to greater understanding of the world we live in and those who chart and guide humanity's progress from the shadows though out the ages. Here is an ever growing catalogue of hundreds of books, PDF's, articles, white papers, links, documents and research material on all things New World Order.
https://www.howardnema.com/2020/08/19/books-you-must-read-to-understand-the-new-world-order/
On December 3, 2020 the subversive anti-American communist traitors at YouTube TERMINATED TRUTH TALK NEWS CHANNEL 2. On December 11, 2020 YouTube terminated TRUTH TALK NEWS CHANNEL 3. TRUTH TALK NEWS CHANNEL 4 was launched the same day so the more than 9,000 subscribers left orphaned will be able to find material that will be posted on alternative sites.
Subscribe to Truth Talk News on rumble:
https://rumble.com/account/content?type=all
Subscribe to TruthTalkNews on bitchute: https://www.bitchute.com/channel/QJKrgONwtmn0/
In 2016 the TRUTH TALK NEWS CHANNEL was hacked and the email address was changed. There is no way to access or respond to emails, post, or upload videos on that site. The Channel has more than 2.5 million views and over 12.5K subscribers and continues to grow. The full catologue of more than 1000 videos are still available for viewing and sharing. Subscribe to TRUTH TALK NEWS 2011-2016 Archives on YouTube: http://www.youtube.com/TruthTalkNews
SOCIAL MEDIA:
http://www.twitter.com/TruthTalkNews
http://www.facebook.com/TruthTalkNews
HowardNema.com is censored and blocked by Facebook. Nothing can be posted or shared on Facebook from HowardNema.com due to "community standards" violations concerning bogus accusations of bullying, harassment and hate speech.
When truth is called hate, when hate is called love, when ideological beliefs breed rage and violence, our society treads on dangerous ground. Ground that has been traveled many times before by fellow travelers and followers of Marx, Lenin, Stalin, Hitler, Mao, Pol-Pot and many other Utopian charlatan totalitarians throughout the centuries. Censorship should be a warning sign from history. For all of us. Silencing one silences us all.
STAND UP FOR FREE SPEECH!
WATCH AND SHARE TRUTH TALK NEWS!
Welcome to TRUTH TALK NEWS
"Where truth the mainstream media ignores is the top story!"
Let us take a journey together down the rabbit hole.
Watch TRUTH TALK NEWS, a talk show discussing suppressed history, current events, politics, pop culture, the esoteric and exoteric, and all things New World Order.
WEDNESDAYS 5PM and THURSDAYS 9pm in Western Connecticut on Spectrum Cable Channel 192 serving the towns of Barkhamsted, Bethlehem, Bridgewater, Brookfield, Colebrook, Danbury, Harwinton, Kent, Monroe, New Hartford, New Fairfield, New Milford, Newtown, Roxbury, Sherman, Southbury, Trumbull, Washington, West Hartland, Winchester and Woodbury.
WILLIAM COOPER'S FULL MYSTERY BABYLON SERIES (44 EPISODES)
https://www.youtube.com/watch?v=itO8A0z5HdY&list=PLfqzOxBqtdDU3PQPiVs71k7FobaYKJLmL
Subscribe to William Cooper's MYSTERY BABYLON CHANNEL:
https://www.youtube.com/channel/UCZ5XZgqTNBIsGRB3CtszmcQ
All information reported on TRUTH TALK NEWS and HowardNema.com is sourced and verifiable and for the purposes of education and FAIR USE. Take advantage of the many books, articles, videos and FULL PDF's available for FREE, safe downloads on this site.
TRUTH TALK NEWS and HowardNema.com ARE FREE SITES. All books and information on the sites are FREE and NOT monetized in any way.
You are not cattle. You are not a useless eater.
You do not have to be a brainwashed slave owned by the New World Order.
Do the research. Think critically.
Find your own truth. There is only one truth. . . .
Seek and you will find it.
Awaken.
Be a messenger.
Thank you for your continued support. God bless you all.
HN