The World Health Organization is doing damage control for China. In the article below it is very clear that the WHO is attempting to distract away from the silent war waged against humanity by China. This also helps to dilute responsibility for their launching a bio-war psyop upon humanity. The elite's clandestine network is obviously working with China, Bill Gates and the communists in America to achieve their goal of a one world totalitarian socialist government. The WHO has long been China's bitch. HN
The WHO encourages countries to adopt new 'easy-to-pronounce and non-stigmatising' naming system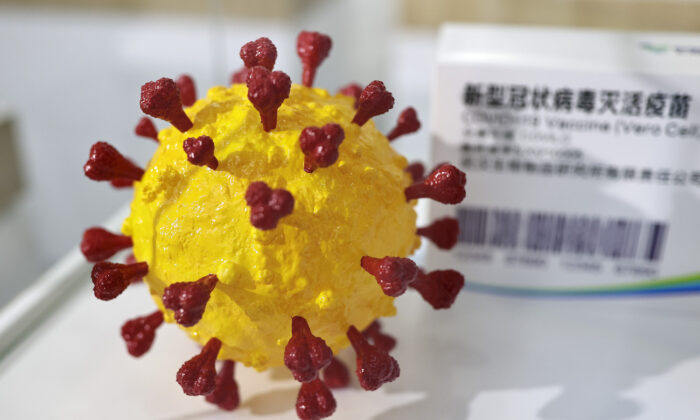 GENEVA—Variants of the novel coronavirus are now being assigned the letters of the Greek Alphabet in a bid to simplify discussion and pronunciation while avoiding stigma.
The World Health Organization revealed the new names on Monday amid criticism that those given by scientists such as the so-called South African variant which goes by multiple names including B.1.351, 501Y.V2 and 20H/501Y.V2 were too complicated.
As such, the four coronavirus variants considered of concern by the U.N. agency and known generally by the public as the UK, South Africa, Brazil and India variants have now been given the letters Alpha, Beta, Gamma, Delta according to the order of their detection.
Other variants of interest continue down the alphabet.
Today, @WHO announces new, easy-to-say labels for #SARSCoV2 Variants of Concern (VOCs) & Interest (VOIs)
They will not replace existing scientific names, but are aimed to help in public discussion of VOI/VOC
Read more here:
https://t.co/VNvjJn8Xcv#COVID19 pic.twitter.com/L9YOfxmKW7
— Maria Van Kerkhove (@mvankerkhove) May 31, 2021
"The labels do not replace existing scientific names, which convey important scientific information & will continue to be used in research," the WHO said on Twitter in announcing its decision. "The naming system aims to prevent calling #COVID19 variants by the places where they are detected, which is stigmatizing & discriminatory."
"WHO encourages countries and others to adopt these names as they will ease public discussions about global #COVID19 Variants of Concern and Interest," it adds.
Historically, viruses have often been associated with the locations from which they are thought to have emerged such as Ebola which is named after the eponymous Congolese river.
But this can be damaging for the places and often inaccurate such as with the so-called 'Spanish flu' pandemic of 1918 whose origins are unknown.
"No country should be stigmatized for detecting and reporting variants," said WHO epidemiologist Maria Van Kerkhove.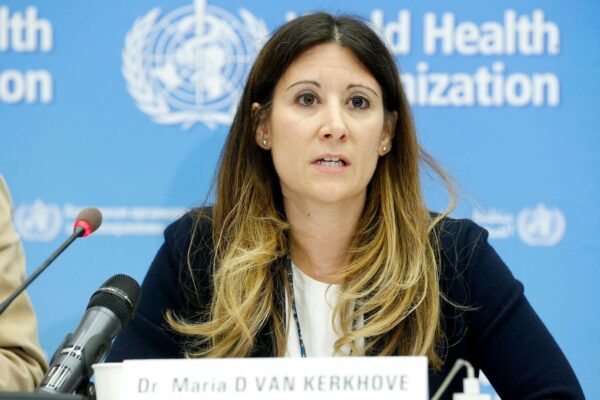 The choice of the Greek Alphabet came after months of deliberations in which other possibilities such as Greek Gods (HN: how interesting) and invented, pseudo-classical names were considered by experts, according to bacteriologist Mark Pallen who was involved in the talks.
But many were already brands, companies or alien names.
Another idea to refer to variants of concern as VOC1, VOC2 etc. was scrapped after he pointed out it resembled an English swear word.
Before the new WHO scheme, some scientists had adopted their own simplified nomenclature for variants such as a February paper using bird names. However, it was criticised on the grounds that this could imperil birds and by the mother of a girl named "Robin."
Epoch Times staff contributed to this report.
WHO Assigns New Names to COVID-19 Variants (theepochtimes.com)
WELCOME TO TRUTH TALK NEWS @ HowardNema.com

Take advantage of all the books, articles, links and suppressed information YOU NEED TO KNOW that is available on this site.
START YOUR JOURNEY BELOW:
REPORT FROM IRON MOUNTAIN (published 1967): https://www.howardnema.com/wp-content/uploads/2016/08/Report_from_Iron_Mountain.pdf
SILENT WEAPONS FOR QUIET WARS (1979) FULL DOCUMENT: https://www.howardnema.com/2020/09/13/silent-weapons-for-quiet-wars/
THE FIRST GLOBAL REVOLUTION: https://www.howardnema.com/wp-content/uploads/2021/04/TheFirstGlobalRevolution_.pdf
OPERATION LOCKSTEP: https://www.howardnema.com/2020/08/22/operation-lock-step-using-covid-19-as-an-authoritarian-weapon-for-social-control/
UN Agenda 21 FULL DOCUMENT: https://sustainabledevelopment.un.org/content/documents/Agenda21.pdf
Tragedy and Hope (MOST IMPORTANT EXCERPTS): https://www.howardnema.com/2016/10/25/critical-excerpts-from-tragedy-and-hope-1966-that-explain-events-in-the-world-today/
BETWEEN TWO AGES: America's Role in the Technetronic Era by Zbigniew Brzezinski: https://www.howardnema.com/wp-content/uploads/2016/08/5a-zbigniew-brzezinski_between-two-ages.pdf
BOOKS YOU MUST READ TO UNDERSTAND THE NEW WORLD ORDER:
The link below is a path of breadcrumbs that leads to greater understanding of the world we live in and those who chart and guide humanity's progress from the shadows though out the ages. Here is an ever growing catalogue of hundreds of books, PDF's, articles, white papers, links, documents and research material on all things New World Order.
https://www.howardnema.com/2020/08/19/books-you-must-read-to-understand-the-new-world-order/
On December 3, 2020 the subversive anti-American communist traitors at YouTube TERMINATED TRUTH TALK NEWS CHANNEL 2. On December 11, 2020 YouTube terminated TRUTH TALK NEWS CHANNEL 3. TRUTH TALK NEWS CHANNEL 4 was launched the same day so the more than 9,000 subscribers left orphaned will be able to find material that will be posted on alternative sites.
Subscribe to Truth Talk News on rumble:
https://rumble.com/account/content?type=all
Subscribe to TruthTalkNews on bitchute: https://www.bitchute.com/channel/QJKrgONwtmn0/
In 2016 the TRUTH TALK NEWS CHANNEL was hacked and the email address was changed. There is no way to access or respond to emails, post, or upload videos on that site. The Channel has more than 2.5 million views and over 12.5K subscribers and continues to grow. The full catologue of more than 1000 videos are still available for viewing and sharing. Subscribe to TRUTH TALK NEWS 2011-2016 Archives on YouTube: http://www.youtube.com/TruthTalkNews
SOCIAL MEDIA:
http://www.twitter.com/TruthTalkNews
http://www.facebook.com/TruthTalkNews
HowardNema.com is censored and blocked by Facebook. Nothing can be posted or shared on Facebook from HowardNema.com due to "community standards" violations concerning bogus accusations of bullying, harassment and hate speech.
When truth is called hate, when hate is called love, when ideological beliefs breed rage and violence, our society treads on dangerous ground. Ground that has been traveled many times before by fellow travelers and followers of Marx, Lenin, Stalin, Hitler, Mao, Pol-Pot and many other Utopian charlatan totalitarians throughout the centuries. Censorship should be a warning sign from history. For all of us. Silencing one silences us all.
STAND UP FOR FREE SPEECH!
WATCH AND SHARE TRUTH TALK NEWS!
Welcome to TRUTH TALK NEWS
"Where truth the mainstream media ignores is the top story!"
Let us take a journey together down the rabbit hole.
Watch TRUTH TALK NEWS, a talk show discussing suppressed history, current events, politics, pop culture, the esoteric and exoteric, and all things New World Order.
WEDNESDAYS 5PM and THURSDAYS 9pm in Western Connecticut on Spectrum Cable Channel 192 serving the towns of Barkhamsted, Bethlehem, Bridgewater, Brookfield, Colebrook, Danbury, Harwinton, Kent, Monroe, New Hartford, New Fairfield, New Milford, Newtown, Roxbury, Sherman, Southbury, Trumbull, Washington, West Hartland, Winchester and Woodbury.
WILLIAM COOPER'S FULL MYSTERY BABYLON SERIES (44 EPISODES)
https://www.youtube.com/watch?v=itO8A0z5HdY&list=PLfqzOxBqtdDU3PQPiVs71k7FobaYKJLmL
Subscribe to William Cooper's MYSTERY BABYLON CHANNEL:
https://www.youtube.com/channel/UCZ5XZgqTNBIsGRB3CtszmcQ
All information reported on TRUTH TALK NEWS and HowardNema.com is sourced and verifiable and for the purposes of education and FAIR USE. Take advantage of the many books, articles, videos and FULL PDF's available for FREE, safe downloads on this site.
TRUTH TALK NEWS and HowardNema.com ARE FREE SITES. All books and information on the sites are FREE and NOT monetized in any way.
You are not cattle. You are not a useless eater.
You do not have to be a brainwashed slave owned by the New World Order.
Do the research. Think critically.
Find your own truth. There is only one truth. . . .
Seek and you will find it.
Awaken.
Be a messenger.
Thank you for your continued support. God bless you all.
HN