by HN
So much for "climate change", or "global warming" or "saving the earth" when it comes to leftist billionaires. Not a peep from Greenpeace or any of the GAIA tree huggers. No. The hypocrisy of the left and the illegitimate OBiden regime knows no bounds. Neither does the stupidity of their supporters.
Moving crude by rail is a serious danger to the environment. It is also costly, inefficient, compared to oil pipelines, which are far safer. But moving oil by rail as far as Warren Buffet is concerned, is good business.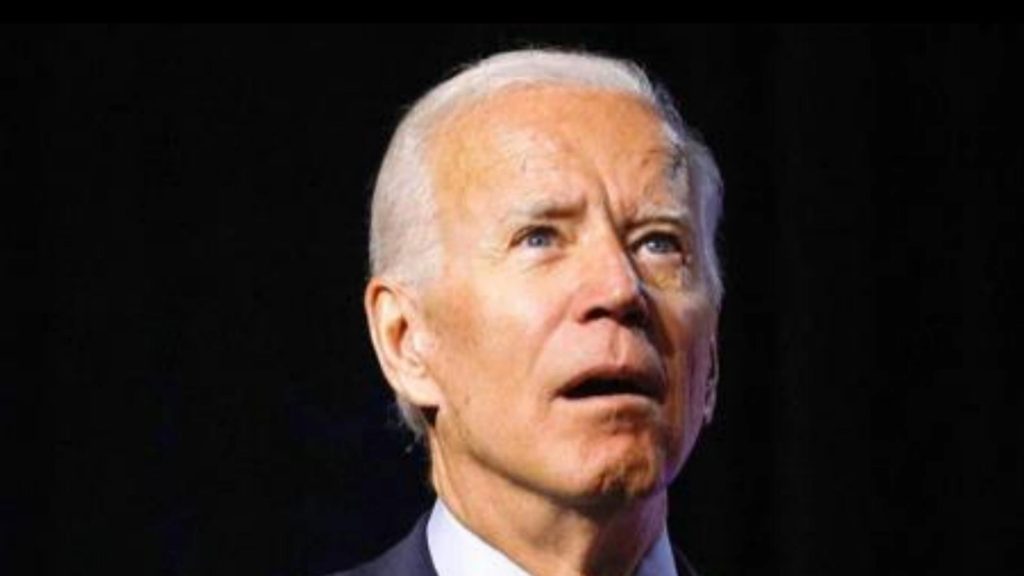 The Keystone XL Pipeline project was cancelled by executive order on OBiden's first illegitimate day in office. The action killed thousands of jobs in a pen stroke and hobbled a pipeline that carried 830k barrels of heavy oil-sands crude from Alberta, Canada to Nebraska every day. It also gave both Russia and China an edge and put an end to US energy independence. These are nepotistic acts of treason. OBiden, like Obama promised "shovel ready jobs" that will never appear. And what about training oil workers for "green jobs"? When will that begin? It won't.
So, no new green jobs, no more clean, efficient, environmentally friendly pipelines, but more costly, pollutive and dangerous diesel powered trains to transport oil. How nice. Such stewards of nature are these false democrat prophets.
It also so happens, Berkshire Hathaway owns one of the largest railroad networks in North America called the Burlington Northern Santa Fe Corp. (BNSF) that specializes in transporting oil, don't you know? BNSF runs 32,500 route miles, across 28 states and several Canadian provinces. The Oracle of Omaha purchased the $44 billion rail line in 2009, and it wasn't long before BNSF was Berkshire Hathaway's "single biggest profit driver," as reported in Business Insider . The firms rise in profits were mostly due to oil transportation as the Investment News reported in 2015.
"Buoyed by an onshore oil boom, Burlington Northern Sante Fe has become a cash machine for Mr. Buffett," Investment News reported. "The railroad had sent more than $15 billion in dividends to Berkshire through Sept. 30, according to quarterly regulatory filings. More stunning: The business is on pace to return all the cash Mr. Buffett spent taking it private by the end of this year."
These are facts, ignored by the New World Order controlled mainstream media. The propagandists also ignore the many oil trains that explode. These costs and damages to the environment and eco-system far exceed the cost of moving oil by rail. While, pipelines do leak, even one oil spill by rail does far more damage to the environment then decades of leaks. Once again, the sheople have been bamboozled by corrupt, treasonous politicians and criminals ruled by avarice and greed.
The fact is, oil transport by rail deadly dangerous.
Oil Train Explosions: A Timeline in Pictures – Sightline Institute
In merely one horrific example, forty-two people were killed in a Quebec trainwreck in 2013, that got little or no media attention. Gee, I wonder why?
In a 2013 article by energy writer Brian Westenhaus, regarding the accident, the writer noted that, "no pipeline failure has ever come close to this level of human death and suffering". The US State Department confirms that rail is a more dangerous way to transport oil compared to pipelines.
The environmental impact of rail is also worse. Research shows the spill rate for hazardous material transported by rail is 33 times higher than for oil pipelines. Scholars at Carnegie Mellon University and the University of Pittsburgh also noted that transport by diesel locomotives causes twice as much pollution as pipelines.
WELCOME TO TRUTH TALK NEWS @ HowardNema.com
Take advantage of all the books, articles, links and suppressed information YOU NEED TO KNOW that is available on this site.
START YOUR JOURNEY BELOW:
REPORT FROM IRON MOUNTAIN (published 1967): https://www.howardnema.com/wp-content/uploads/2016/08/Report_from_Iron_Mountain.pdf
SILENT WEAPONS FOR QUIET WARS (1979) FULL DOCUMENT: https://www.howardnema.com/2020/09/13/silent-weapons-for-quiet-wars/
OPERATION LOCKSTEP: https://www.howardnema.com/2020/08/22/operation-lock-step-using-covid-19-as-an-authoritarian-weapon-for-social-control/
THE FIRST GLOBAL REVOLUTION (1992): The First Global Revolution (geoengineeringwatch.org)
UN Agenda 21 FULL DOCUMENT: https://sustainabledevelopment.un.org/content/documents/Agenda21.pdf
Tragedy and Hope (MOST IMPORTANT EXCERPTS): https://www.howardnema.com/2016/10/25/critical-excerpts-from-tragedy-and-hope-1966-that-explain-events-in-the-world-today/
BETWEEN TWO AGES: America's Role in the Technetronic Era by Zbigniew Brzezinski: https://www.howardnema.com/wp-content/uploads/2016/08/5a-zbigniew-brzezinski_between-two-ages.pdf
BOOKS YOU MUST READ TO UNDERSTAND THE NEW WORLD ORDER:
The link below is a path of breadcrumbs that leads to greater understanding of the world we live in and those who chart and guide humanity's progress from the shadows though out the ages. Here is an ever growing catalogue of hundreds of books, PDF's, articles, white papers, links, documents and research material on all things New World Order.
https://www.howardnema.com/2020/08/19/books-you-must-read-to-understand-the-new-world-order/
On December 3, 2020 the subversive anti-American communist traitors at YouTube TERMINATED TRUTH TALK NEWS CHANNEL 2. On December 11, 2020 YouTube terminated TRUTH TALK NEWS CHANNEL 3. TRUTH TALK NEWS CHANNEL 4 was launched the same day so the more than 9,000 subscribers left orphaned will be able to find material that will be posted on alternative sites.
Subscribe to Truth Talk News on rumble:
https://rumble.com/account/content?type=all
Subscribe to TruthTalkNews on bitchute: https://www.bitchute.com/channel/QJKrgONwtmn0/
In 2016 the TRUTH TALK NEWS CHANNEL was hacked and the email address was changed. There is no way to access or respond to emails, post, or upload videos on that site. The Channel has more than 2.5 million views and over 12.5K subscribers and continues to grow. The full catologue of more than 1000 videos are still available for viewing and sharing. Subscribe to TRUTH TALK NEWS 2011-2016 Archives on YouTube: http://www.youtube.com/TruthTalkNews
SOCIAL MEDIA:
http://www.twitter.com/TruthTalkNews
http://www.facebook.com/TruthTalkNews
HowardNema.com is censored and blocked by Facebook. Nothing can be posted or shared on Facebook from HowardNema.com due to "community standards" violations concerning bogus accusations of bullying, harassment and hate speech.
When truth is called hate, when hate is called love, when ideological beliefs breed rage and violence, our society treads on dangerous ground. Ground that has been traveled many times before by fellow travelers and followers of Marx, Lenin, Stalin, Hitler, Mao, Pol-Pot and many other Utopian charlatan totalitarians throughout the centuries. Censorship should be a warning sign from history. For all of us. Silencing one silences us all.
STAND UP FOR FREE SPEECH!
WATCH AND SHARE TRUTH TALK NEWS!
"Where truth the mainstream media ignores is the top story!"
Let us take a journey together down the rabbit hole.
Watch TRUTH TALK NEWS, a talk show discussing suppressed history, current events, politics, pop culture, the esoteric and exoteric, and all things New World Order.
THURSDAYS 9pm in Western Connecticut on Spectrum Cable Channel 192 serving the towns of Barkhamsted, Bethlehem, Bridgewater, Brookfield, Colebrook, Danbury, Harwinton, Kent, Monroe, New Hartford, New Fairfield, New Milford, Newtown, Roxbury, Sherman, Southbury, Trumbull, Washington, West Hartland, Winchester and Woodbury. Rebroadcasts WEDNESDAY 5pm
WILLIAM COOPER'S FULL MYSTERY BABYLON SERIES (44 EPISODES)
https://www.youtube.com/watch?v=itO8A0z5HdY&list=PLfqzOxBqtdDU3PQPiVs71k7FobaYKJLmL
Subscribe to William Cooper's MYSTERY BABYLON CHANNEL:
https://www.youtube.com/channel/UCZ5XZgqTNBIsGRB3CtszmcQ
All information reported on TRUTH TALK NEWS and HowardNema.com is sourced and verifiable and for the purposes of education and FAIR USE. Take advantage of the many books, articles, videos and FULL PDF's available for FREE, safe downloads on this site.
TRUTH TALK NEWS and HowardNema.com ARE FREE SITES. All books and information on the sites are FREE and NOT monetized in any way.
You are not cattle. You are not a useless eater.
You do not have to be a brainwashed slave owned by the New World Order.
Do the research. Think critically.
Find your own truth. There is only one truth. . . .
Seek and you will find it.
Awaken.
Be a messenger.
Thank you for your continued support. God bless you all.
HN