By HN
Big brother is watching. This is not a conspiracy theory. Spy Gate was real. Snowden wasn't lying. The NSA is the heart of the deep state. Since the National Security Act of 1947 created the CIA, the US intelligence shadow government has committed and covered up countless criminal acts, murders, coups, assassinations and violations of American's constitution rights all under the guise and cover of "national security." From fixing the 1948 elections in Italy to the 2020 coup of America, the NSA is the belly of the beast. It is all seeing. And all knowing. And it is watching all of us. Some more than others.
Last night, Carlson told Fox News viewers that the NSA is monitoring his show. He said a government whistleblower warned him that the NSA was monitoring his electronic communications and planned to leak harmful information in an attempt to get his show cancelled.
Tucker Carlson has been on fire in recent weeks, dropping nightly truth bombs and showing Americans the real state of affairs in our streets and at our border. He dares to tell it like it really is. This is of course a great threat to the social engineering agenda.
As a result, Tucker Carlson it is no surprise that he is in the NSA's crosshairs. After all, Tucker has been a thorn in the despotic democrat's side for a long time. But now he has become a direct threat to the evil, New World Order's plan to destroy America from within. And they want him off the air.
Carlson noted he was shown information by the whistleblower that only could have been derived from his own texts and emails.
Bradley Moss, a lawyer who specialized in national security cases tweeted, "This is an open offer to the alleged NSA whistleblower – If in fact you have evidence of improper or unlawful collection of the comms of @TuckerCarlson call me and I will see if I can assist you in making proper, lawful disclosures through the approved channels."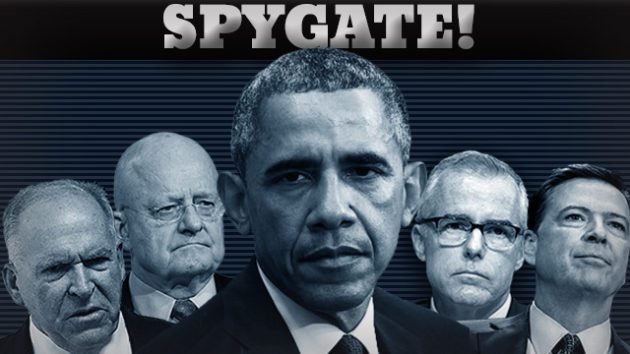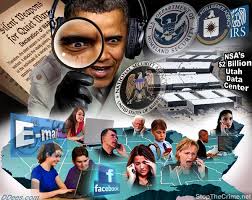 The fact is, the NSA has a long history of spying on the American people. Edward Snowden confirmed this. He is in exile for exposing the corrupt, treasonous, unconstitutional secrets of the NSA.
Under the Obama regime the NSA was caught spying on Donald Trump and conservatives. These are serious crimes. No one was prosecuted No one went to jail. Like Comey and all the other dirty deep state hacks like Crooked Hillary.
Just like the IRS targeted conservatives, the communists who call themselves democrats have continued the weaponization of government agencies for political purposes. Face it, we all have "files" with the NSA and yes, Big Brother really is watching. Wake up! More and more America is resembling communist China . . . Or Nazi Germany.
WELCOME TO TRUTH TALK NEWS @ HowardNema.com
Take advantage of all the books, articles, links and suppressed information YOU NEED TO KNOW that is available on this site.
START YOUR JOURNEY BELOW:
BOOKS YOU MUST READ TO UNDERSTAND THE NEW WORLD ORDER is an ever growing catalogue of hundreds of books, PDF's, articles, white papers, links, documents and research material on all things New World Order. Many of these books are very rare. Some are hundreds of years old. Combined, they create a path of breadcrumbs that lead to greater understanding the unseen forces behind most of the evil in this world, who have charted humanity's progress throughout the ages and continue to do so.
On December 3, 2020 the subversive anti-American communist traitors at YouTube TERMINATED TRUTH TALK NEWS CHANNEL 2. On December 11, 2020 YouTube terminated TRUTH TALK NEWS CHANNEL 3. TRUTH TALK NEWS CHANNEL 4 was launched the same day so the more than 9,000 subscribers left orphaned will be able to find material that will be posted on alternative sites.
In 2016 the TRUTH TALK NEWS CHANNEL was hacked and the email address was changed. There is no way to access or respond to emails, post, or upload videos on that site. Remarkably, YouTube has yet to shut it down. The Channel has more than 2.5 million views and over 12.5K subscribers and continues to grow. The full catologue of more than 1000 videos are still available for viewing and sharing.
HowardNema.com is censored and blocked by Facebook. Nothing can be posted or shared on Facebook from HowardNema.com due to "community standards" violations concerning bogus accusations of bullying, harassment and hate speech.
When truth is called hate, when hate is called love, when ideological beliefs breed rage and violence, our society treads on dangerous ground. Ground that has been traveled many times before by fellow travelers and followers of Marx, Lenin, Stalin, Hitler, Mao, Pol-Pot and many other Utopian charlatan totalitarians throughout the centuries. Censorship should be a warning sign from history. For all of us. Silencing one silences us all.
STAND UP FOR FREE SPEECH!
WATCH AND SHARE TRUTH TALK NEWS!
"Where truth the mainstream media ignores is the top story!"
Let us take a journey together down the rabbit hole.
Watch TRUTH TALK NEWS, a talk show discussing suppressed history, current events, politics, pop culture, the esoteric and exoteric, and all things New World Order.
THURSDAYS 9pm in Western Connecticut on Spectrum Cable Channel 192 serving the towns of Barkhamsted, Bethlehem, Bridgewater, Brookfield, Colebrook, Danbury, Harwinton, Kent, Monroe, New Hartford, New Fairfield, New Milford, Newtown, Roxbury, Sherman, Southbury, Trumbull, Washington, West Hartland, Winchester and Woodbury. Rebroadcasts WEDNESDAY 5pm.
All information reported on TRUTH TALK NEWS and HowardNema.com is sourced and verifiable and for the purposes of education and FAIR USE. Take advantage of the many books, articles, videos and FULL PDF's available for FREE, safe downloads on this site. TRUTH TALK NEWS and HowardNema.com ARE FREE SITES. All books and information on the sites are FREE and NOT monetized in any way.
You are not cattle.
You are not a useless eater.
You do not have to be a brainwashed slave owned by the New World Order.
Do the research.
Think critically.
Find your own truth.
There is only one truth. . . .
Seek and you will find it.
Thank you for your continued support. God bless you all.
HN