By HN
Joe Biden wants health officials to go door to door to convince Americans who have not taken the mRNA injections to get the shot. Who knew the government cared so much about us?
The over reaction to COVID-19 is appalling. Simply compare the statistical data to the reaction by government, Big Tech, the media, and the so called, "medical experts." The rally cry continues to be pure Henny Penny, "the sky is falling," fear porn propaganda. Now comes the new boogie man. The more infectious and deadly COVID-19 "variant". Be afraid. Be very afraid. Or the government cannot control you.
China, the World Health Organization, the CDC and politicians have moved in lockstep with the entire COVID-19 psyop/biowar on humanity. Now Joe wants to go door to door. Something is very rotten in Denmark.
Freedom is under attack by the global elite using totalitarian socialism and fear porn in the media to strong arm compliance with their take-over of politics and science. We have been feared into believing lies. Deadly lies. The reactions to COVID-19 have been deceptive and excessive. Fauci lied and millions died.
Doctors and scientist who attempted to expose the global power grab have been silenced, killed, banned from social media and cancelled by the woke virtue signalers. Still, the fear mongering "experts" want you to believe your life is in serious danger from what many other experts have called, simply a very bad flu season.
Why else were people told NOT to see their doctors for months, "in fear of spreading COVID'19"? They were told to stay home because hospitals and doctor offices were "overloaded". Emergency rooms and doctors offices were for the most part empty all the time for months. Video of empty emergency rooms during the height of the "pandemic" were posted all over the internet. Social media banned these videos and all talk of alternative treatments, like Hydroxychloroquine.
Big tech mogul Mark Zuckerberg partnered with Fauci to set parameters on acceptable posts on facebook. All of the facts that exposed the COVID-19 scamdemic were censored or scrubbed. This is all on the record.
Medical ships from the Navy weren't needed. Neither were the many hospitals built by the Army Corp of Engineers or the ventilators. It was all a fear mongering hoax. Democrat governors did however stuff COVID patients into Nursing homes and as a result, killed about 20,000 senior citizens.
related: Watchdog: Nursing home deaths up 32% in 2020 amid pandemic – WANE 15
Most US COVID-19 deaths have been in Democratic congressional districts | Pew Research Center
Virus Deaths in Democratic versus Republican States – James R. Rogers (lawliberty.org)
The 2017 pandemic had doctors treating up to eighty patients per day. During the COVID-19 alleged pandemic, doctors saw no patients for months. Hospitals were not full to capacity as was constantly reported. Videos revealing evidence of empty hospitals were quickly scrubbed from social media.
At the same time, it is now proven that the WHO/CDC intentionally amped up the phony case and death counts to fear the population into compliance. This was of course called a "conspiracy theory" until it was revealed that the death and case count numbers were indeed inflated. Still the corrupt media continues to repeat and reinforce the Big Lie.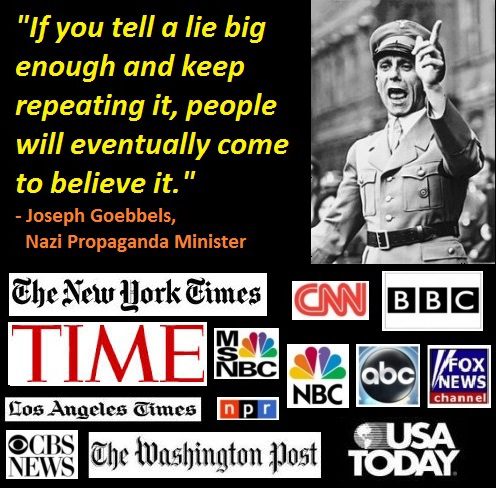 America and the world are now under constant attack by ever changing psychological warfare narratives.
The fact is, more than 99% of people sickened by COVID-19 recover. If you are still afraid after learning the real statistics, you have been successfully brainwashed.
Common sense and medical protocols, like 2020 election rules, were thrown out the window to "keep the people safe", as they impoverished and terrified them with lies and disinformation. Many died from being lockdowned and isolated and not from COVID.
Even so, the CDC and the WHO kept the fear porn going. Now the narrative has shifted to the "dangerous" COVID-19 variants. Face masks are being pushed again, despite many studies proving they are useless to protect against COVID and actually help spread the disease.
Officials are still reluctant to admit that COVID-19 is an engineered bioweapon despite increasing evidence. Could this be because the bioweapon that "escaped" from a lab in Wuhan, China was funded by the United States government through the NAID and Dr. Deception, Anthony Fauci?
Evidence now indicates DNA specific bioweapons can be used to target ethnic groups. Is this why COVID-19 attacks the black community so intensely when compared to other ethnic groups? Could this be why COVID targets the elderly and those with immune system issues, asthma, COPD and diabetes? Well, consider that this is what DNA specific bioweapons are designed to do.
The elite have talked about the problems of population for decades. They even wrote about their plans in earnest in publications like THE POPULATION BOMB, LIMITS TO GROWTH, ECOSCIENCE and others.
Are the "vaccines" bioweapons?
The emergency use authorization was instituted and has been abused. Medical "experts" have no idea what the long term side effects of mRNA injections are, but they do know that more than 20,000 people have died from the shots. They also know more than 2 million people have had serious adverse reactions worldwide. Still they want more people–everyone to take the jab.
When Tucker Carlson mentioned the VAERS death and adverse reaction statistics on his show, the link to this critical information was scrubbed, keeping further facts from the public.
The 2010 Rockefeller Foundation study Operation Lockstep has been implemented like a religious ritual across the world. Global elitist bureaucrats and power brokers met in New York City in October, 2019 for EVENT 201 to plan for the what became the lockdowns and the implementation of the ongoing mass media psyop.
The 2010 Rockefeller Foundation study explains how to shut down businesses and limit movement using a "top down" authoritarian approach. EVENT 201 was the simulation for the designed lockdowns and the implentation of the "new normal" in preparation for the "Great Reset."
EVENT 201 was basically a dry run of the "pandemic" before the World Economic Forum elite. "Event 201 was a 3.5-hour pandemic tabletop exercise that simulated a series of dramatic, scenario-based facilitated discussions, confronting difficult, true-to-life dilemmas associated with response to a hypothetical, but scientifically plausible, pandemic. 15 global business, government, and public health leaders were players in the simulation exercise that highlighted unresolved real-world policy and economic issues that could be solved with sufficient political will, financial investment, and attention now and in the future.
The exercise consisted of pre-recorded news broadcasts, live "staff" briefings, and moderated discussions on specific topics. The Johns Hopkins Center for Health Security, World Economic Forum, and Bill & Melinda Gates Foundation jointly proposed these recommendations."
This was a dream for want to be dictators and totalitarians like mayor Bill DiBlasio, governors Andrew Cuomo, Gavin Newsome, Gretchen Witmer, Phil Murphy and Ned Lamont, who are still drunk on their "emergency powers" and refuse to give them up, constantly citing rising cases and assorted fear porn.
Now, COVID Nazis will be deployed door to door to "convince" those 29-30% of unvaccinated Americans to give in to the jab.
A not so secret agenda of the United Nations since 1992 is to control all aspects of human life in accordance with Agenda 21 protocols. The First Global Revolution by Alexander King was published by the Club of Rome in 1992. The book details what became Agenda 21.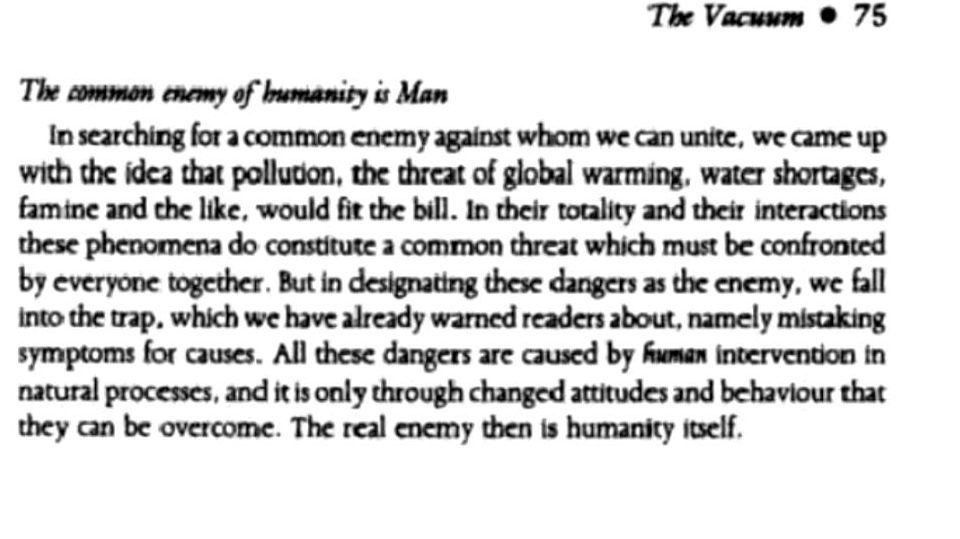 On pg. 76, King noted how global warming, famine and economic destruction would be used as ploy to create their envisioned one world, totalitarian socialist state. In his 1966 book, TRAGEDY AND HOPE, Georgetown Professor and Bill Clinton's mentor, Carrol Quigley exposed this clandestine globalist network that is working to create a one world totalitarian neo-feudal society, where all economic and political systems on earth would be under their control.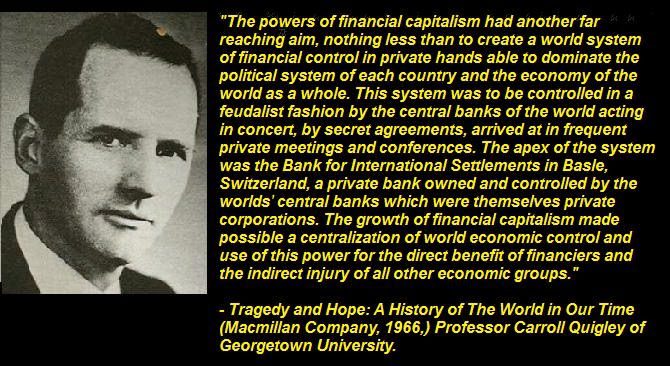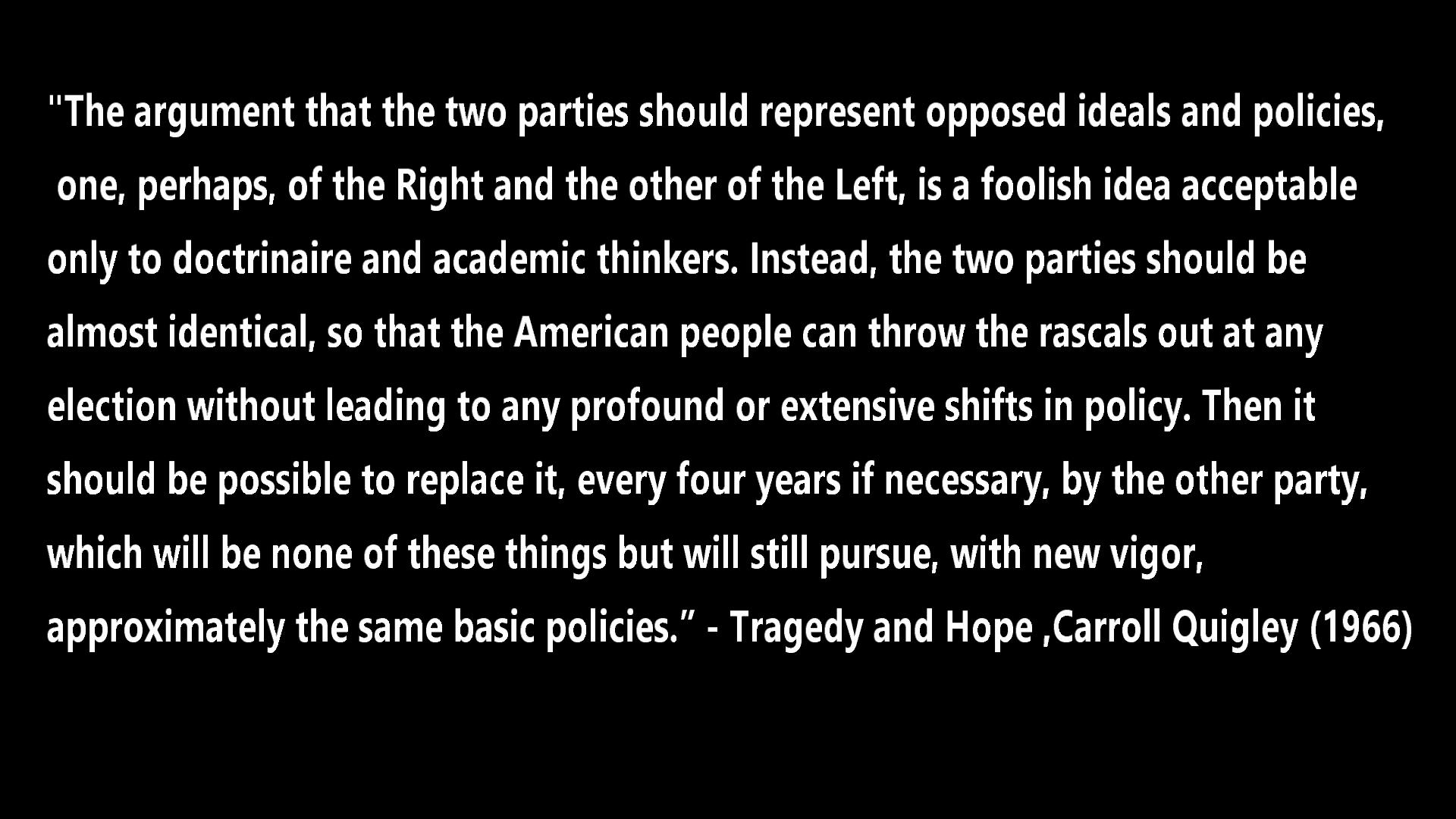 These facts have never been so transparent. Still, the assault on humanity continues. All in the name of "keeping us safe."
WELCOME TO TRUTH TALK NEWS @ HowardNema.com
Take advantage of all the books, articles, links and suppressed information YOU NEED TO KNOW that is available on this site.
START YOUR JOURNEY BELOW:
BOOKS YOU MUST READ TO UNDERSTAND THE NEW WORLD ORDER is an ever growing catalogue of hundreds of books, PDF's, articles, white papers, links, documents and research material on all things New World Order. Many of these books are very rare. Some are hundreds of years old. Combined, they create a path of breadcrumbs that lead to greater understanding the unseen forces behind most of the evil in this world, who have charted humanity's progress throughout the ages and continue to do so.
On December 3, 2020 the subversive anti-American communist traitors at YouTube TERMINATED TRUTH TALK NEWS CHANNEL 2. On December 11, 2020 YouTube terminated TRUTH TALK NEWS CHANNEL 3. TRUTH TALK NEWS CHANNEL 4 was launched the same day so the more than 9,000 subscribers left orphaned will be able to find material that will be posted on alternative sites.
In 2016 the TRUTH TALK NEWS CHANNEL was hacked and the email address was changed. There is no way to access or respond to emails, post, or upload videos on that site. Remarkably, YouTube has yet to shut it down. The Channel has more than 2.5 million views and over 12.5K subscribers and continues to grow. The full catologue of more than 1000 videos are still available for viewing and sharing.
HowardNema.com is censored and blocked by Facebook. Nothing can be posted or shared on Facebook from HowardNema.com due to "community standards" violations concerning bogus accusations of bullying, harassment and hate speech.
When truth is called hate, when hate is called love, when ideological beliefs breed rage and violence, our society treads on dangerous ground. Ground that has been traveled many times before by fellow travelers and followers of Marx, Lenin, Stalin, Hitler, Mao, Pol-Pot and many other Utopian charlatan totalitarians throughout the centuries. Censorship should be a warning sign from history. For all of us. Silencing one silences us all.
STAND UP FOR FREE SPEECH!
WATCH AND SHARE TRUTH TALK NEWS!
"Where truth the mainstream media ignores is the top story!"
Let us take a journey together down the rabbit hole.
Watch TRUTH TALK NEWS, a talk show discussing suppressed history, current events, politics, pop culture, the esoteric and exoteric, and all things New World Order.
THURSDAYS 9pm in Western Connecticut on Spectrum Cable Channel 192 serving the towns of Barkhamsted, Bethlehem, Bridgewater, Brookfield, Colebrook, Danbury, Harwinton, Kent, Monroe, New Hartford, New Fairfield, New Milford, Newtown, Roxbury, Sherman, Southbury, Trumbull, Washington, West Hartland, Winchester and Woodbury. Rebroadcasts WEDNESDAY 5pm.
All information reported on TRUTH TALK NEWS and HowardNema.com is sourced and verifiable and for the purposes of education and FAIR USE. Take advantage of the many books, articles, videos and FULL PDF's available for FREE, safe downloads on this site. TRUTH TALK NEWS and HowardNema.com ARE FREE SITES. All books and information on the sites are FREE and NOT monetized in any way.
You are not cattle.
You are not a useless eater.
You do not have to be a brainwashed slave owned by the New World Order.
Do the research.
Think critically.
Find your own truth.
There is only one truth. . . .
Seek and you will find it.
Thank you for your continued support. God bless you all.
HN