By HN
It has happened before. Too many times. The evil that purged more than 100,000,000 people in the 20th century is still thirsty for more blood, misery and suffering. The global elite who funded the Bolshevik Revolution, the rise of Hitler and Chairman Mao, now want America and the rest of the western world to be "transformed" into totalitarian regimes like China, Cuba and North Korea. They have at long last made their end game move using the COVID-19 scamdemic psyop to bring in their genocidal New World Order. We are at war.
PAST IS PROLOGUE
I am a very well read student of history. Real history. Not the watered down version that is taught in high schools and universities that gives a pass to communism and pushes socialism. Lenin himself said that socialism eventually leads to communism. Communism has enslaved and killed ten times as many people than Hitler, who was a socialist.
Instead of pointing out the evil and explaining the totalitarian nature of both ideologies, educators and propagandists focus on Hitler but ignore Stalin's and Mao's far worse and far longer reigns of terror. Everyone must review Solzhenitsyn's work now as the tyranny, deception and oppression of communism knocks on our door.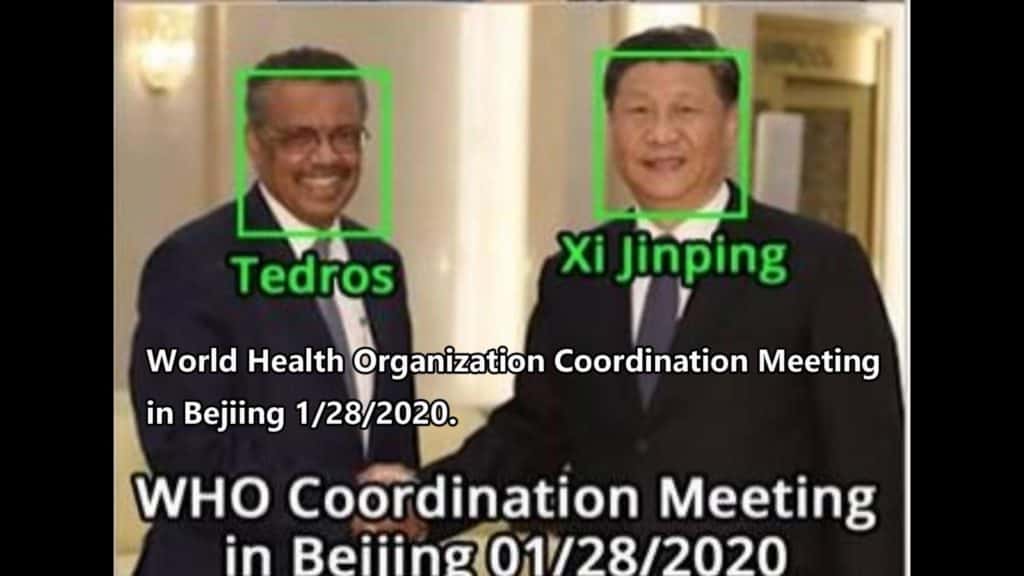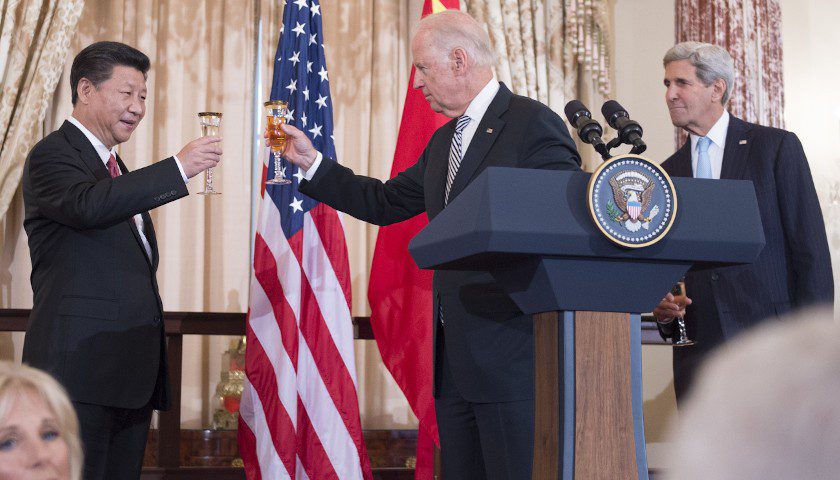 The democrats have revealed themselves to be full blown communists seeking to help China tear America down. Unimaginable horrors of torture, slavery and genocide await us all if we do not wake up and take to this rise in totalitarianism from the illegitimate Biden junta and take a stand before it is too late.
Rule #1. You cannot reason with communists. You have to destroy them before they destroy you. If not, billions, not millions will die. This is not my opinion. It is what communists do. They enslave, torture, imprison and slaughter their people. This is simply a stubborn fact of history. Like Islam, communists seek to dominate the world. China admits it. We are in their way.
Rule #2. See rule #1.
Evil has taken hold of the world and declared war on humanity. Never again is happening again.
Peruse this collection from Solzhenitsyn and realize the accounts of the many horrors of communism on those pages awaits us all if we don't stop this assault on our rights and freedoms.
There is also a large catalogue of books available to read, share and download from this site that detail the horrors of communism and all totalitarians regimes both past and present. America is becoming communist China.
Totalitarianism is rising across the world. Those who wish to destroy us are doing their best to cause massive chaos as they cull the world with bioweapons the sheeple think are vaccines, while installing a one world totalitarian socialist government based on benevolent despotism in the process. This too has happened before and it is happening again.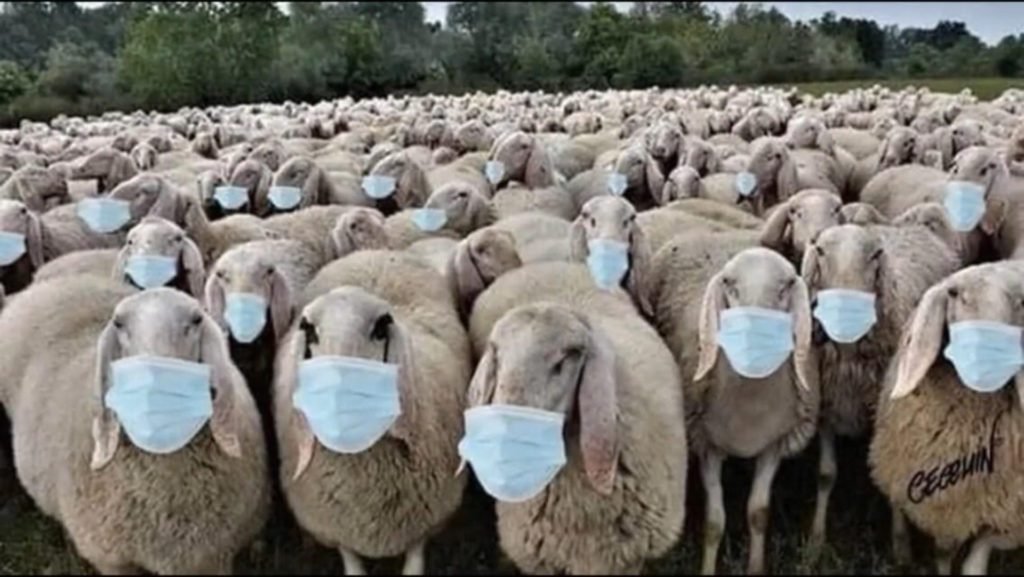 What we are seeing festering in America is the birth of a totalitarian scientific dictatorship that has successfully brainwashed at least 100 million Americans to be compliant, willful , trusting sheep all ready to be sheared and sent up the channel rails into the slaughter house.
Every American must stand up and stop this assault on freedom and wake up the sheep before its too late!
"Those who forget the past are condemned to repeat it." – George Santayana
The Gulag Archipelago is Solzhenitsyn's masterwork, a vast canvas of camps, prisons, transit centers and secret police, of informers and spies and interrogators and also of heroism, a Stalinist anti-world at the heart of the Soviet Union where the key to survival lay not in hope but in despair.
The work is based on the testimony of some two hundred survivors, and on the recollection of Solzhenitsyn's own eleven years in labor camps and exile. It is both a thoroughly researched document and a feat of literary and imaginative power.
The three-volume book is a narrative relying on eyewitness testimony and primary research material, as well as the author's own experiences as a prisoner in a gulag labor camp. Written between 1958 and 1968, it was published in the West in 1973, thereafter circulating in samizdat (underground publication) form in the Soviet Union until its official publication in 1989.
Structurally, the text is made up of seven sections divided (in most printed editions) into three volumes: parts 1–2, parts 3–4, and parts 5–7.
At one level, the Gulag Archipelago traces the history of the system of forced labor camps that existed in the Soviet Union from 1918 to 1956, starting with Lenin's original decrees shortly after the October Revolution that established the legal and practical framework for a series of camps where political prisoners and ordinary criminals would be sentenced to forced labor.
It describes and discusses the waves of purges, assembling the show trials in context of the development of the greater Gulag system with particular attention to the legal and bureaucratic development.
The legal and historical narrative ends in 1956, the time of Nikita Khrushchev's Secret Speech at the 20th Party Congress of 1956 denouncing Stalin's personality cult, his autocratic power, and the surveillance that pervaded the Stalin era.
Original 1973 Publication pdf scans – volume 1 (I-II) 671 pages;
volume 2 (III-IV) 717 pages;
volume 3 (V-VII) 579 pages.
WELCOME TO TRUTH TALK NEWS @ HowardNema.com
Take advantage of all the books, articles, links and suppressed information YOU NEED TO KNOW that is available on this site.
START YOUR JOURNEY BELOW:
BOOKS YOU MUST READ TO UNDERSTAND THE NEW WORLD ORDER is an ever growing catalogue of hundreds of books, articles, documents and research material on all things New World Order. Many of these books are very rare. Some are hundreds of years old. Combined, they create a path of breadcrumbs that lead to greater understanding the unseen forces behind most of the evil in this world, who have charted humanity's progress throughout the ages and continue to do so.
STAND UP FOR FREE SPEECH!
WATCH AND SHARE TRUTH TALK NEWS!
"Where truth the mainstream media ignores is the top story!"
Let us take a journey together down the rabbit hole.
Watch TRUTH TALK NEWS, a talk show discussing suppressed history, current events, politics, pop culture, the esoteric and exoteric, and all things New World Order.
5pm WEDNESDAYS in Western Connecticut on Spectrum Cable Channel 192 serving the towns of Barkhamsted, Bethlehem, Bridgewater, Brookfield, Colebrook, Danbury, Harwinton, Kent, Monroe, New Hartford, New Fairfield, New Milford, Newtown, Roxbury, Sherman, Southbury, Trumbull, Washington, West Hartland, Winchester and Woodbury. Rebroadcasts THURSDAYS 9pm.
All information reported on TRUTH TALK NEWS and HowardNema.com is sourced and verifiable and for the purposes of education and FAIR USE. Take advantage of the many books, articles, videos and FULL PDF's available for FREE, safe downloads on this site. TRUTH TALK NEWS and HowardNema.com ARE FREE SITES. All books and information on the sites are FREE and NOT monetized in any way.
You are not cattle.
You are not a useless eater.
Do the research.
Think critically.
Find your own truth.
There is only one truth. . . .
Seek and you will find it.
Thank you for your continued support. God bless you all. HN
All content herein can be used by anyone in accordance with U.S. Copyright law.
TRUTH TALK NEWS and HowardNema.com are free and independent of any network, group or association.
FAIR USE NOTICE: Some content displayed on this video/site may contain copyrighted material the use of which has not been specifically authorized by the copyright owner. This material has been made available in our efforts to advance understanding political, human rights, economic, democracy, scientific, and social justice issues, etc. constituting a 'fair use' of any such copyrighted material as provided for in section 107 of the US Copyright Law. In accordance with Title 17 U.S.C. Section 107, all the material on this site is distributed without profit to those who have expressed a prior interest in receiving the included information for research and educational purposes