By HN
45,000 Americans died within three days after taking the COVID-19 death shots. No news at 11. There are crickets from the Pravda mainstream media and the genocidal illegitimate OBiden regime.
Jen Psaki has slipped on her Ushanka and has gone full blown communist medical disinformation agent, spewing propaganda that would make Joseph Goebbels proud. COVID-19 is being used as a pretext to "fundamentally transform" America in to a Communist shit hole.
Joseph Stalin said, "A single death is a tragedy; a million deaths is a statistic." The COVID-19 experimental mRNA injections are killing tens of thousands of Americans without a word from the press.
The government knows full well of the carnage. True statistics of deaths and injuries after COVID-19 injections have been deflated and suppressed while the government, celebrities and all of pop culture pressures the world to take the jab.
This is a full blown mass media psyop executed to cover up the massive ongoing global depopulation agenda.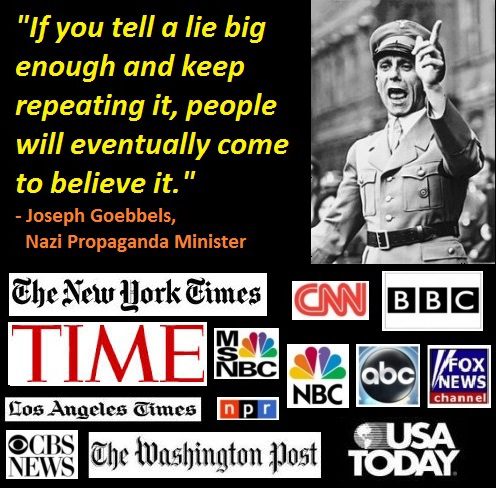 Jen Psaki is fully aware of all of this. She is a venomous liar with demonic eyes that mirror her dark soul. Psaki and the demoncrats are genocidal psychopaths. They know exactly what they doing. They know exactly what the ramifications are and they are also fully prepared to spin the inevitable massive deaths that loom in our future from the injections to be blamed on the unjabbed and the ever changing variants.
Then of course there will be more shots. And more shots. And even more shots. These sociopathic control freaks are more evil than human. If they are human at all.
The media and the demoncrats know perfectly well that thousands of Americans dying after getting the shot, but still they refuse to fess up to the public and demand more to get the jab.
It it obvious that the media and their demoncrat partners are engated in an Act of War and genocide against the American people. Spin it or sugar coat as much as you'd like, but all roads lead to China. History proves the democrats have worked to weaken America and benefit China for decades.
Every policy and every action the illegitimate OBiden Junta has engineered since the 2020 election coup has harmed America and benefited China and Russia, who have recently renewed and strengthened economic relations agreements.
Communists who call themselves democrats have hijacked Our government and they are killing us. China is helping them. WAKE UP!
realted: I'm not Anti Vax, I'm Pro Vax. But What if This Experimental Covid Shot is Killing People? Don't Americans Have a Right to Know? – Root For America
This Brilliant Hero Doctor Says CDC Bureaucrats & Democrat Politicians Could be Guilty of Mass Murder and Crimes Against Humanity – Root For America
I Know What China Did. It's Time tO Call Out The Most Evil Act Of Mass Murder Since Hitler, Stalin & China's Mao Zedong – Root For America
WELCOME TO TRUTH TALK NEWS @ HowardNema.com
Take advantage of all the books, articles, links and suppressed information YOU NEED TO KNOW that is available on this site.
START YOUR JOURNEY BELOW:
BOOKS YOU MUST READ TO UNDERSTAND THE NEW WORLD ORDER is an ever growing catalogue of hundreds of books, articles, documents and research material on all things New World Order. Many of these books are very rare. Some are hundreds of years old. Combined, they create a path of breadcrumbs that lead to greater understanding the unseen forces behind most of the evil in this world, who have charted humanity's progress throughout the ages and continue to do so.
STAND UP FOR FREE SPEECH!
WATCH AND SHARE TRUTH TALK NEWS!
"Where truth the mainstream media ignores is the top story!"
Let us take a journey together down the rabbit hole.
Watch TRUTH TALK NEWS, a talk show discussing suppressed history, current events, politics, pop culture, the esoteric and exoteric, and all things New World Order.
5pm WEDNESDAYS in Western Connecticut on Spectrum Cable Channel 192 serving the towns of Barkhamsted, Bethlehem, Bridgewater, Brookfield, Colebrook, Danbury, Harwinton, Kent, Monroe, New Hartford, New Fairfield, New Milford, Newtown, Roxbury, Sherman, Southbury, Trumbull, Washington, West Hartland, Winchester and Woodbury. Rebroadcasts THURSDAYS 9pm.
All information reported on TRUTH TALK NEWS and HowardNema.com is sourced and verifiable and for the purposes of education and FAIR USE. Take advantage of the many books, articles, videos and FULL PDF's available for FREE, safe downloads on this site. TRUTH TALK NEWS and HowardNema.com ARE FREE SITES. All books and information on the sites are FREE and NOT monetized in any way.
You are not cattle.
You are not a useless eater.
Do the research.
Think critically.
Find your own truth.
There is only one truth. . . .
Seek and you will find it.
Thank you for your continued support. God bless you all. HN
All content herein can be used by anyone in accordance with U.S. Copyright law.
TRUTH TALK NEWS and HowardNema.com are free and independent of any network, group or association.
FAIR USE NOTICE: Some content displayed on this video/site may contain copyrighted material the use of which has not been specifically authorized by the copyright owner. This material has been made available in our efforts to advance understanding political, human rights, economic, democracy, scientific, and social justice issues, etc. constituting a 'fair use' of any such copyrighted material as provided for in section 107 of the US Copyright Law. In accordance with Title 17 U.S.C. Section 107, all the material on this site is distributed without profit to those who have expressed a prior interest in receiving the included information for research and educational purposes