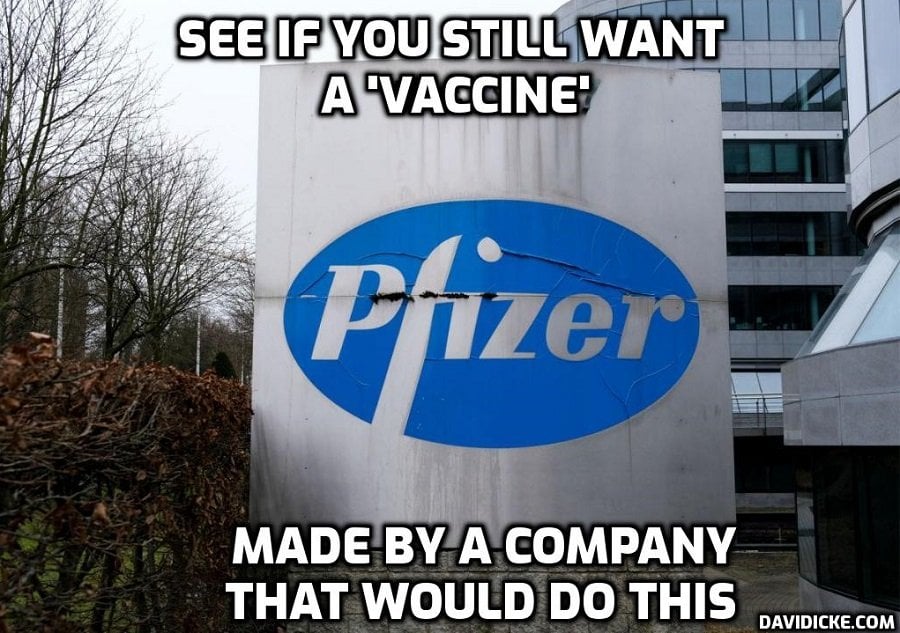 A Minnesota woman developed serious blood clots following her second dose of the Pfizer vaccine and had to have both her hands and legs amputated.
Minnesota Woman Loses Both Hands and Both Legs After Receiving Second Pfizer 'Covid-19 Vaccine'
Jummai Nache, a medical assistant at a clinic in Minneapolis, was told she had to take the Covid-19 vaccines for her job. Jummai complied and received her second dose on February 1st, 2021.
Her husband, Philip Nache, said that she began experiencing chest pains at work, and her health then started to decline rapidly.
On February 6th, just three days after her chest pains began, Jummai visited the emergency room where tests were performed including a general checkup and EKG. Doctors said that nothing was wrong with her chest and all tests were fine.
Jummai had to take a Covid-19 test, which to the couple's surprise, came back positive. Her husband said that she "had no manifested any symptom before taking the shot" and that perhaps "the virus and the vaccine together contributed to the adverse reaction on her body based on the report of the Infectious Disease physician that Hummai was asymptomatic."
A few days later, Jummai was taken to Fairview hospital and then was transferred to the University of Michigan Medical Center, where the following day the doctor said that her heart was deteriorating, her oxygen levels and blood pressure were low, and she needed to be put on a ventilator.
Jummai has now had to have both her legs amputated below the knee and will soon lose most of her hands.
Due to the cost of the surgeries, the Minnesota-Wisconsin Baptist Convention, a church that the couple worked as missionaries for, started a GoFundMe page to raise money for Jummai's medical expenses.
source: Minnesota Woman Loses Both Hands and Both Legs After Receiving Second Pfizer Covid-19 Vaccine
WELCOME TO TRUTH TALK NEWS @ HowardNema.com
Take advantage of all the books, articles, links and suppressed information YOU NEED TO KNOW that is available on this site.
START YOUR JOURNEY BELOW:
BOOKS YOU MUST READ TO UNDERSTAND THE NEW WORLD ORDER is an ever growing catalogue of hundreds of books, articles, documents and research material on all things New World Order. Many of these books are very rare. Some are hundreds of years old. Combined, they create a path of breadcrumbs that lead to greater understanding the unseen forces behind most of the evil in this world, who have charted humanity's progress throughout the ages and continue to do so.
STAND UP FOR FREE SPEECH!
WATCH AND SHARE TRUTH TALK NEWS!
"Where truth the mainstream media ignores is the top story!"
Let us take a journey together down the rabbit hole.
Watch TRUTH TALK NEWS, a talk show discussing suppressed history, current events, politics, pop culture, the esoteric and exoteric, and all things New World Order.
5pm WEDNESDAYS in Western Connecticut on Spectrum Cable Channel 192 serving the towns of Barkhamsted, Bethlehem, Bridgewater, Brookfield, Colebrook, Danbury, Harwinton, Kent, Monroe, New Hartford, New Fairfield, New Milford, Newtown, Roxbury, Sherman, Southbury, Trumbull, Washington, West Hartland, Winchester and Woodbury. Rebroadcasts THURSDAYS 9pm.
All information reported on TRUTH TALK NEWS and HowardNema.com is sourced and verifiable and for the purposes of education and FAIR USE. Take advantage of the many books, articles, videos and FULL PDF's available for FREE, safe downloads on this site. TRUTH TALK NEWS and HowardNema.com ARE FREE SITES. All books and information on the sites are FREE and NOT monetized in any way.
You are not cattle.
You are not a useless eater.
Do the research.
Think critically.
Find your own truth.
There is only one truth. . . .
Seek and you will find it.
Thank you for your continued support. God bless you all. HN
All content herein can be used by anyone in accordance with U.S. Copyright law.
TRUTH TALK NEWS and HowardNema.com are free and independent of any network, group or association.
FAIR USE NOTICE: Some content displayed on this video/site may contain copyrighted material the use of which has not been specifically authorized by the copyright owner. This material has been made available in our efforts to advance understanding political, human rights, economic, democracy, scientific, and social justice issues, etc. constituting a 'fair use' of any such copyrighted material as provided for in section 107 of the US Copyright Law. In accordance with Title 17 U.S.C. Section 107, all the material on this site is distributed without profit to those who have expressed a prior interest in receiving the included information for research and educational purposes.