The New York attorney general's investigation into sexual harassment allegations against Democratic Gov. Andrew Cuomo found that the governor sexually harassed multiple women, Attorney General Letitia James announced. Cuomo has previously denied the allegations.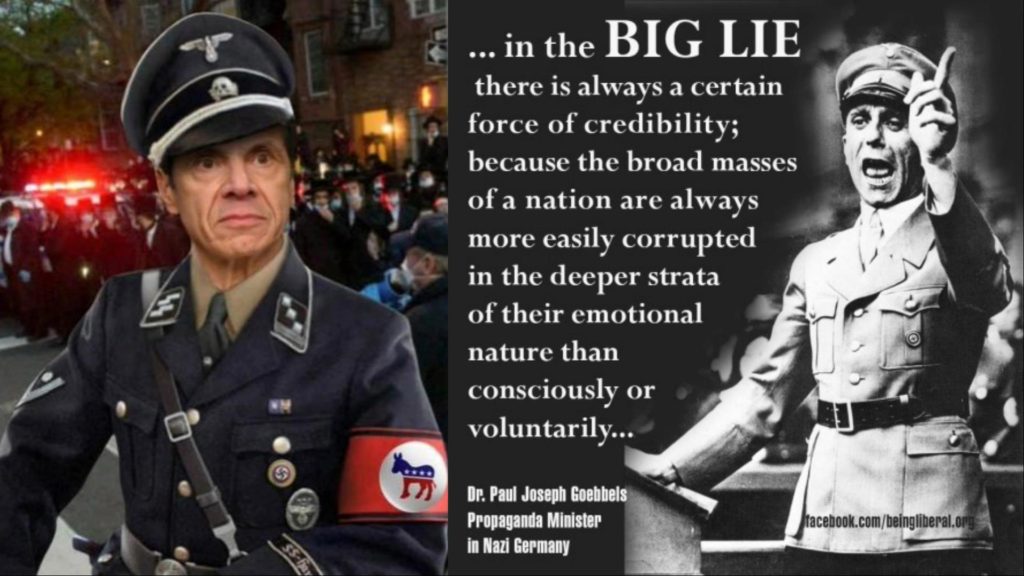 Cuomo is a political stooge. A hack for the New World Order. He is a tyrant and a total disgrace. If he doesn't watch out he'll end up like another Italian dictator, Benito Mussolini.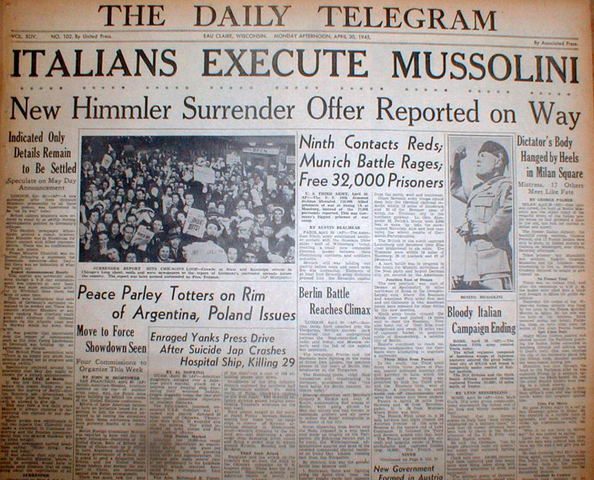 Cuomo and five other Democrat governors, Gretchen Witmer, Phil Murphy, Gavin Newsome and killed grandma and grandpa, while implementing OPERATION LOCKSTEP, a Rockefeller Foundation scripted totalitarian "top down authoritarian" response to the fake pandemic.
Gov. Andrew Cuomo of New York was not the only state leader to have directed nursing homes to admit patients who had been hospitalized for COVID-19. Governors from Michigan, California, New Jersey, and Pennsylvania, all Democrats, enacted similar policies last year as fears grew that hospitals would be overwhelmed with new patients and too few healthcare providers.

New York: Gov. Cuomo issued a directive on March 25 to nursing homes and long-term care facilities that prohibited them from discriminating against residents who had tested positive for the coronavirus. Though it was not an order, nursing homes in New York interpreted it that way and took in COVID-19-positive residents until the directive was invalidated in May.
Cuomo's office has been accused of manipulating data reflecting deaths among nursing home residents by excluding the numbers of those who died after being transferred to hospitals. A leaked call with Cuomo's aide Melissa DeRosa and state Democrats confirmed that the administration had undercounted fatalities to preserve its reputation.
A TIMELINE OF THE CUOMO NURSING HOME CONTROVERSY

Michigan: Gov. Gretchen Whitmer issued a similar order on April 15. The Whitmer administration ordered that a long-term care facility "must not prohibit admission or readmission of a resident based on COVID-19 testing requirements or results." The policy was renewed three times until it was rescinded in July 2020.

California: Gov. Gavin Newsom's administration ordered on April 10 that "patients hospitalized, or receiving treatment at an alternate care site, with COVID-19 can be discharged to a [skilled nursing facility] when clinically indicated."
The policy mandated testing for patients who are discharged from a hospital to a skilled nursing facility so that a coronavirus-positive patient could be isolated from other residents.
CLICK HERE TO READ MORE FROM THE WASHINGTON EXAMINER

New Jersey: Gov. Phil Murphy approved a directive from state Health Commissioner Judith Persichilli that said no patient can be denied admission or readmission to a nursing home "solely based on a confirmed diagnosis of COVID-19." A patient should not be discharged until diagnostic test results have confirmed whether he or she should be discharged. However, nursing homes cannot require a discharged patient to undergo a COVID-19 test in order to be admitted to the nursing home as long as doctors conclude that the patient is "medically stable."
"We did advise long-term care facilities to readmit their residents … if they had appropriate PPE and appropriate staffing and the ability … to separate COVID-19 patients from non-COVID-19 patients," Persichilli said. "If the long-term care facility was not able to do that, they should not have readmitted."

Pennsylvania: Gov. Tom Wolf enacted a mandatory admission policy in March, saying that "nursing care facilities must continue to accept new admissions and receive readmissions for current residents who have been discharged from the hospital who are stable." The policy was enacted to protect hospitals from being overwhelmed by the volume of COVID-19 patients.
The order added that nursing home admissions "may include stable patients who have had the COVID-19 virus."
source: Five governors besides Cuomo who sent COVID-19-positive patients into nursing homes | Washington Examiner
related: 10 of the biggest findings from the Cuomo sexual harassment probe (nbcnews.com)
Biden Says Cuomo 'Should Resign,' as Sexual Harassment Findings Emerge – The New York Times (nytimes.com)
Biden calls on Cuomo to resign after sexual harassment report (msn.com)
CUOMO PUSHES PRIVATE BUSINESSES TO MANDATE 'VACCINE ONLY' ADMISSION – HowardNema.com
WELCOME TO TRUTH TALK NEWS @ HowardNema.com
Take advantage of all the books, articles, links and suppressed information YOU NEED TO KNOW that is available on this site.
START YOUR JOURNEY BELOW:
BOOKS YOU MUST READ TO UNDERSTAND THE NEW WORLD ORDER is an ever growing catalogue of hundreds of books, articles, documents and research material on all things New World Order. Many of these books are very rare. Some are hundreds of years old. Combined, they create a path of breadcrumbs that lead to greater understanding the unseen forces behind most of the evil in this world, who have charted humanity's progress throughout the ages and continue to do so.
STAND UP FOR FREE SPEECH!
WATCH AND SHARE TRUTH TALK NEWS!
"Where truth the mainstream media ignores is the top story!"
Let us take a journey together down the rabbit hole.
Watch TRUTH TALK NEWS, a talk show discussing suppressed history, current events, politics, pop culture, the esoteric and exoteric, and all things New World Order.
5pm WEDNESDAYS in Western Connecticut on Spectrum Cable Channel 192 serving the towns of Barkhamsted, Bethlehem, Bridgewater, Brookfield, Colebrook, Danbury, Harwinton, Kent, Monroe, New Hartford, New Fairfield, New Milford, Newtown, Roxbury, Sherman, Southbury, Trumbull, Washington, West Hartland, Winchester and Woodbury. Rebroadcasts THURSDAYS 9pm.
All information reported on TRUTH TALK NEWS and HowardNema.com is sourced and verifiable and for the purposes of education and FAIR USE. Take advantage of the many books, articles, videos and FULL PDF's available for FREE, safe downloads on this site. TRUTH TALK NEWS and HowardNema.com ARE FREE SITES. All books and information on the sites are FREE and NOT monetized in any way.
You are not cattle.
You are not a useless eater.
Do the research.
Think critically.
Find your own truth.
There is only one truth. . . .
Seek and you will find it.
Thank you for your continued support. God bless you all. HN
All content herein can be used by anyone in accordance with U.S. Copyright law.
TRUTH TALK NEWS and HowardNema.com are free and independent of any network, group or association.
FAIR USE NOTICE: Some content displayed on this video/site may contain copyrighted material the use of which has not been specifically authorized by the copyright owner. This material has been made available in our efforts to advance understanding political, human rights, economic, democracy, scientific, and social justice issues, etc. constituting a 'fair use' of any such copyrighted material as provided for in section 107 of the US Copyright Law. In accordance with Title 17 U.S.C. Section 107, all the material on this site is distributed without profit to those who have expressed a prior interest in receiving the included information for research and educational purposes.