by HN
Perv New York State Governor Andrew Cuomo got off way too easy. Cuomo's resignation is a good start. But state and federal prosecution must follow. Cuomo and other control freak democrat governors must be held accountable for the more than 50,000 nursing home deaths that resulted from their orders to house COVID patients in nursing homes. This was no mistake. It was no accident. It was intentional.
Cuomo's $5.1 million book deal could be viewed as payment for furthering the elite's Great Work to reduce the global population.
In fact, Cuomo's resignation is merely a distraction from the more than 15,000 deaths that resulted from his orders.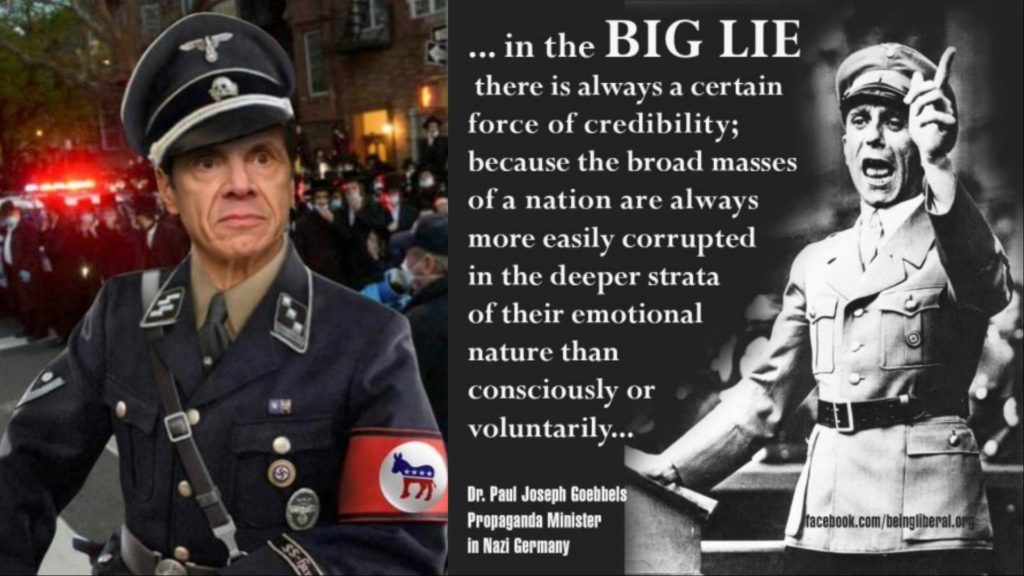 CDC MEDICAL DISINFORMATION ABOUNDS
The CDC was also caught fudging numbers since the beginning of the scamdemic to fear the population into compliance with the lockdowns and restrictions designed to destroy small mom and pop business.
60 percent of all small businesses forced to close during the WHO/CDC/communist Chinese scamdemic never reopened.
The CDC was recently caught changing the death count from those who took the COVID-19 injections. 45,000 were killed within three days of taking the shots, but the CDC reduced the number, reporting only 11,000. Attorney Thomas Renz has filed a Federal lawsuit to address the corruption, naming Dr. Deception Anthony Fauci, the CDC and others involved in the Great Scamdemic.
The current political climate in America in 2021 has ominous similarities to Germany in 1938. This cannot be dismissed. The same banking forces behind Hitler and the Bolsheviks, were and are the same banking forces behind the United Nations, Agenda 21 and the global depopulation agenda.
The OSS, the precursor of the CIA prepared a profile on the Hitler's "Big Lie" cast an eerie shadow over events unfolding in our word today.
In 1943, the OSS report noted that Hitler's primary rules were: "never allow the public to cool off; never admit a fault or wrong; never concede that there may be some good in your enemy; never leave room for alternatives; never accept blame; concentrate on one enemy at a time and blame him for everything that goes wrong; people will believe a big lie sooner than a little one; and if you repeat it frequently enough people will sooner or later believe it."
The above quote appears in the report, A Psychological Analysis of Adolph Hitler: His Life and Legend, by Walter C. Langer, (available with 100's of others, for FREE download here @ HowardNema.com). 
This Nazi styled "Big Lie" medical tyranny extends to yanking those in the medical licenses who expose the truth about the virus and EXPERIMENTAL mNRA injections. The media is also complicit. There have been zero news reports of the more than reduced deaths the CDC itself admits occurred from the injections. This is how a medical tyranny is constructed to establish a scientific dictatorship.
Now, physicians' medical licenses are being threatened and pulled if doctors do not drink the COVID-19 cool aid and allow the CDC to main and kill their patients. Why are we allowing a private corporation like the CDC to dictate our lives? How can a private company ignore science in the name of politics? Well, profits of course. The CDC owns MANY patents In fact, CDC Members Own More Than 50 Patents Connected to Vaccinations | LawFirms.com
The CDC is also the guiding force of medical disinformation from the United Nations World Health Organization.
In March, New York state told nursing homes to isolate infected residents in their rooms or to consider grouping them in a dedicated unit, as well as to stay current with CDC guidelines in preventing the spread of the disease.
This did not occur. In fact, Cuomo and his administration ignored these warnings and were then caught red handed fudging the COVID death count, to cover up what account to genocide of the elderly. This was no accident. It was to preserve his tyrannical reign over New York, while being praised by the New World Order mass media as a potential future Presidential candidate.
The current bullshit wave of "delta variant" propaganda and children being hospitalized is complete bunk! We are under attack by psychological warfare. This variant and the lies about hospitalized children is another distraction from the Nursing Home Scandal, which could take down another 4 communist democrat governors.
The fact is, the CDC/WHO/FDA are all complicit in Nazi styled Medical disinformation that sees "vaccines", "masks" and "lockdowns" as the ONLY way to fight COVID. These are massive LIES, repeated 24/7 by the evil New World Order controlled mainstream media.
More and more the year 2021 resembles 1938. Democrats and the fascist Medical Mafia mad scientists are acting like Nazis, demonizing and ostracizing the unmasked and unvaccinated like the Nazi's demonized and ostracized the Jews.
DEMOCRATS ARE ABUSING THEIR POWER TO FORCE AND GROOM THE MASSES TO ACCEPT ONGOING TYRANNY AS A WAY OF LIFE!
If they look like Nazis and act like Nazis, they are Nazis.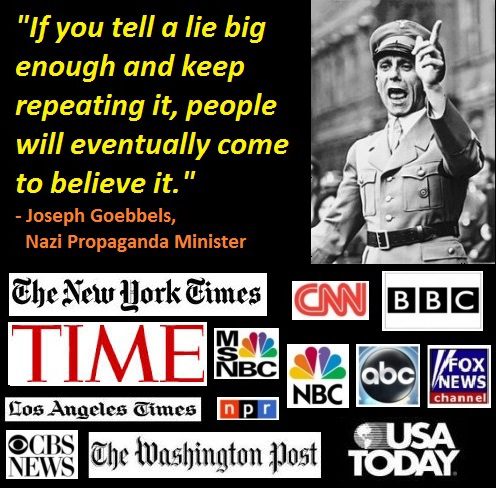 The CDC/FDA/WHO and China are all working in concert to create a proxy scientific dictatorship ruled by the Davos elite. The plan was concocted and documented in the 2010 Rockefeller Foundation Study, Operation Lockstep and rehearsed in October, 2019 in the EVENT 201 "scenario". This is obvious to all, but the most brainwashed, whether they wish to admit it or not. Denial is NOT a river in Egypt.
WATCH "PLANDEMIC INDOCTORNATION" FOR MORE INFORMATION ON THE GLOBAL ELITE'S GREAT COUP: THE SILENT WAR ON HUMANITY!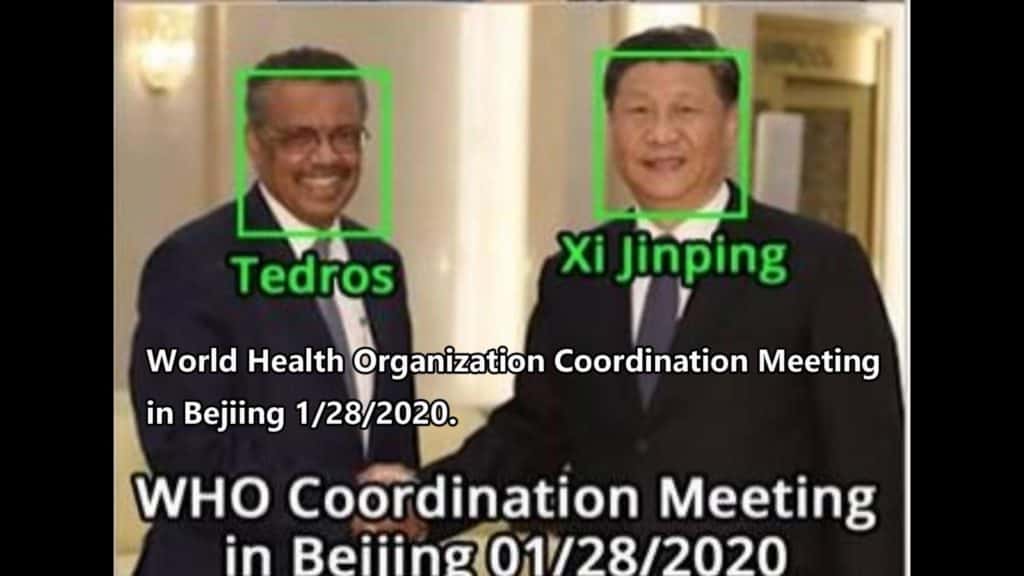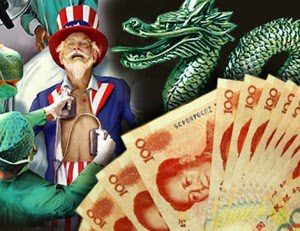 How many more rights do we have give up to keep us safe?
As many as required so the people can never rebel against these hidden elitist puppet masters.
THE COVID-19 SCIENTIFIC DICTATORSHIP IS A COUP AGAINST ALL OF HUMANITY!
The media has a habit of praising scumbags, from Bill Clinton to Avanati to Cuomo. Those the media praise are more often than not really terrible, evil people. Cuomo, who earned an Emmy for his performance overhyping the fear of COVID in daily briefings and even earned $5.1 million for a book deal. The book tanked.
But this is the price the elite pay to deceive and manipulate the masses, first to dup the masses to believe in a fake pandemic. One designed to destroy small business, control the masses using fear and trauma based mind control to set the stage for an endless scientific dictatorship ruled by the global elite through their proxies at the WHO/CDC/FDA and the corrupt, treasonous Biden junta.
The entire COVID scamdemic is about population control and depopulation. Period. Cuomo and other democrat governor's actions illustrate this deliberate and successful effort to kill granny. All of these corrupt, democrat governors must be removed from office and prosecuted to the fullest extent of the law. They are murderers.
Cuomo's resignation is no doubt an attempt to deflect attention away from the Nursing Home Scandal and stop the spiraling descent of the democrats, whose threats and acts of force reveal their true totalitarian nature and their goals to "transform" America into a totalitarian socialist cesspool.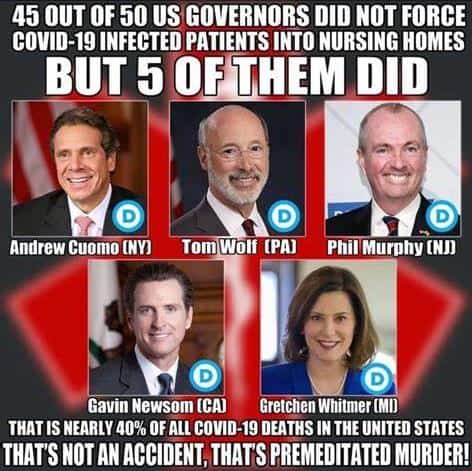 We the people are sick of these crooked, elitist politicians literally getting away with murder. More than 50,000 Americans died as a result of these democrat governor's deadly mandate. They must be held accountable, not only at the ballot box, but in the courts. Lock them up!
WELCOME TO TRUTH TALK NEWS @ HowardNema.com
Take advantage of all the books, articles, links and suppressed information YOU NEED TO KNOW that is available on this site.
START YOUR JOURNEY BELOW:
BOOKS YOU MUST READ TO UNDERSTAND THE NEW WORLD ORDER is an ever growing catalogue of hundreds of books, articles, documents and research material on all things New World Order. Many of these books are very rare. Some are hundreds of years old. Combined, they create a path of breadcrumbs that lead to greater understanding the unseen forces behind most of the evil in this world, who have charted humanity's progress throughout the ages and continue to do so.
STAND UP FOR FREE SPEECH!
WATCH AND SHARE TRUTH TALK NEWS!
"Where truth the mainstream media ignores is the top story!"
Let us take a journey together down the rabbit hole.
Watch TRUTH TALK NEWS, a talk show discussing suppressed history, current events, politics, pop culture, the esoteric and exoteric, and all things New World Order.
5pm WEDNESDAYS in Western Connecticut on Spectrum Cable Channel 192 serving the towns of Barkhamsted, Bethlehem, Bridgewater, Brookfield, Colebrook, Danbury, Harwinton, Kent, Monroe, New Hartford, New Fairfield, New Milford, Newtown, Roxbury, Sherman, Southbury, Trumbull, Washington, West Hartland, Winchester and Woodbury. Rebroadcasts THURSDAYS 9pm.
All information reported on TRUTH TALK NEWS and HowardNema.com is sourced and verifiable and for the purposes of education and FAIR USE. Take advantage of the many books, articles, videos and FULL PDF's available for FREE, safe downloads on this site. TRUTH TALK NEWS and HowardNema.com ARE FREE SITES. All books and information on the sites are FREE and NOT monetized in any way.
You are not cattle.
You are not a useless eater.
Do the research.
Think critically.
Find your own truth.
There is only one truth. . . .
Seek and you will find it.
Thank you for your continued support. God bless you all. HN
All content herein can be used by anyone in accordance with U.S. Copyright law.
TRUTH TALK NEWS and HowardNema.com are free and independent of any network, group or association.
FAIR USE NOTICE: Some content displayed on this video/site may contain copyrighted material the use of which has not been specifically authorized by the copyright owner. This material has been made available in our efforts to advance understanding political, human rights, economic, democracy, scientific, and social justice issues, etc. constituting a 'fair use' of any such copyrighted material as provided for in section 107 of the US Copyright Law. In accordance with Title 17 U.S.C. Section 107, all the material on this site is distributed without profit to those who have expressed a prior interest in receiving the included information for research and educational purposes.