by HN
The recent military "exercise" to prepare for a nuclear, chemical or biological attacks in NYC comes at a peculiar, if not suspicious time. This "exercise", is eerily reminiscent of the EVENT 201 rehearsal for the Great Scamdemic.
Only time will tell. In any case, those who have done the research know SOMETHING BIG is coming to clamp down America under Martial Law. NYC has been chosen. It is only a matter of time before one of these weapons of mass destruction, nuclear, chemical or biological are intentionally released to further fear and chaos to justify Martial Law.
The enemies of Our Republic are not only abroad. They are within, in our government, intelligence agencies and our military. A false flag nuke, bio, or chemical attack is imminent. Whoever is blamed when this inevitable event occurs, rest assured it will be those behind the New World Order, who have yet succeeded in taking the guns out of the hands of the American people. I personally expect multiple events to occur simultaneously, possibly in various cities, and/or our critical infrastructure: water, electric, internet, etc.
Biden's pro-China, pro-communist, pro-New World Order agenda is unfolding before our very eyes. Every policy enacted has strengthen China and Russia and weakened America. The poor and illegitimate puppet Biden Regime are conducting an economic proxy war against America in favor of their communist partners in China and across the world.
Their open borders, tax and spend intentions are clear: To transform America by invasion of illegal aliens, wasteful spending and implementing destructive, inflationary policies that harm the poorest American's and weaken the middle class. This is what communists do. They destroy the middle class. We see this happening with the COVID-19 scamdemic from the start. The democrats are fighting America for China and the globalists by proxy, warning American's to submit to mandatory injections and face masks or you will not be able to live a "normal" life.
This scientific dictatorship will never end, because it is not about COVID-19, injections or heath and well being. It is about a communist coup of America and Our freedoms. WAKE UP!
This is treason. We are engaged in a silent war with domestic and foreign enemies seeking to impoverish, weaken, main and kill Americans. Enemies in the White House and Congress, who are doing the bidding of Communist China for profit. The list is long. From Biden and his deviant pedophile son, to most of the treasonous California Democrat Party, including Diane Feinstein, Swallwell and others compromised by Chinese "spies" for decades.
Watch your six! We are at war with those behind the New World Order. Resistance is our only option. We cannot submit to government mandates and other totalitarian demands or we will lose our freedom forever.
If you haven't taken steps to survive without food, water or shelter for weeks, if not months what are you waiting for? China's silent war on the world and the Biden communist coup of America continues. Be prepared.
Pics/Video: Army prepares for nuclear, chemical and biological attacks in NYC
by RYAN MORGAN
Last week, 170 Soldiers from 12 different Army National Guard and two Army Reserve units practiced responding to chemical, biological, radiological or nuclear (CBRN) attack in New York City.
The event, know as Dense Urban Terrain (DUT) training, saw soldiers training to respond to chemical, biological, radiological or nuclear (CBRN) attacks in mega cities, such as New York City.https://www.youtube.com/embed/iOWEQqplJKE?feature=oembed
The training event lasted from Aug. 3rd to the 5th, with soldiers primarily training at the Fire Department of New York's (FDNY) Fire Academy.
The DUT training was led by U.S Army Task Force 46, which is primarily composed of members of the Michigan National Guard's 46th Military Police Command. Army Times reported Task Force 46 was formed in 2013 with its members assigned to the mission of responding to catastrophic chemical, biological, radiological and nuclear incidents within the U.S.
According to one of the participating units, the 46th Military Police Command, soldiers also participated in terrain walks around the city to learn how to navigate through "significant locations and understand the infrastructure that make up a mega city like New York City in the event of a significant incident or complex catastrophic event requiring a federal response."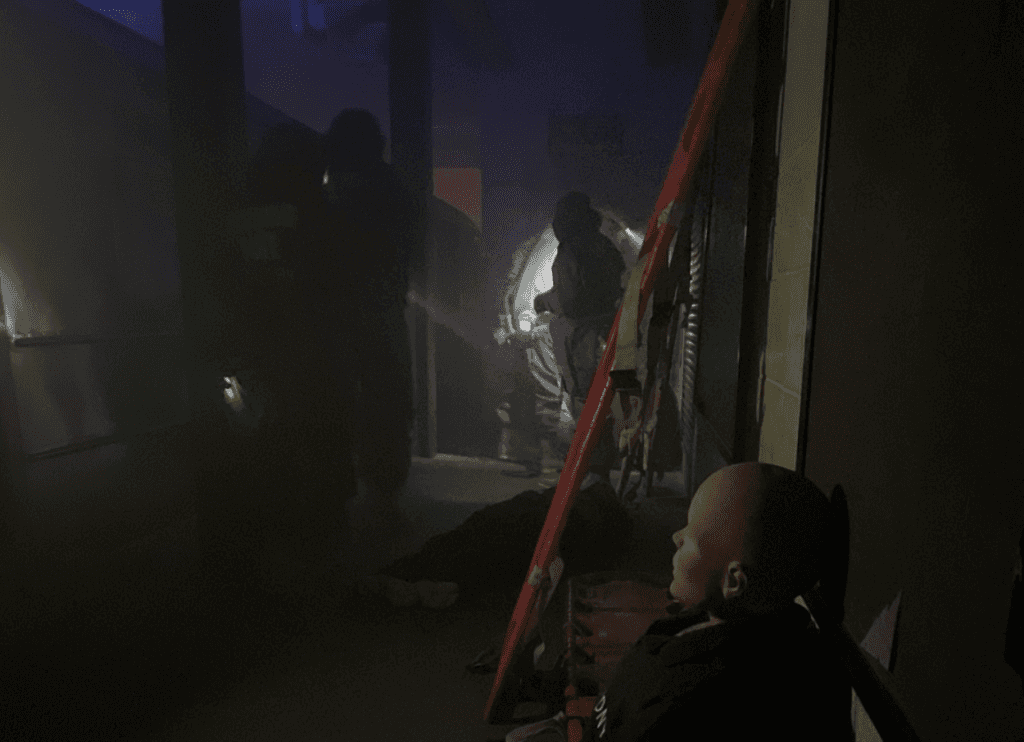 The joint training between members of the military and local police and fire agencies also helps both military and civilian first responders to better understand the role the other will play in crisis response.
Col. Chris McKinney, chief of staff of the Army's Task Force 46, told the New York Post, "It's relationships, right? You've got to bring credibility and trust to the table. And that's something that's near and dear to our hearts with these partners."
"Should we ever have to respond — and that's why we train — we need to know what we're doing, we need to know how to plug in to support a city," McKinney said.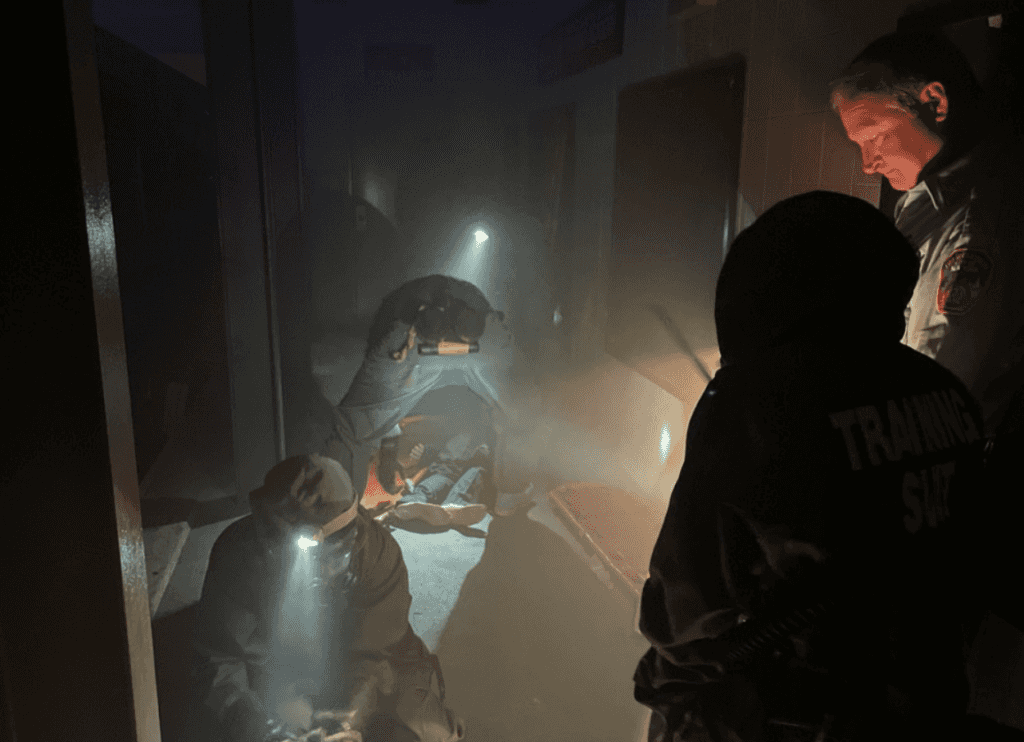 "They speak Army, we speak fire department," FDNY Battalion Chief Edward Ryan told the New York Post. "So, by training together we get to understand each other's lingo."
"Little things, like we have what we call a FAST Team, which is firefighter assist team, they call (it) a RIT, or rapid intervention team," Ryan added. "Same basic idea, different terminology. So, by doing that today, I now know if I hear that."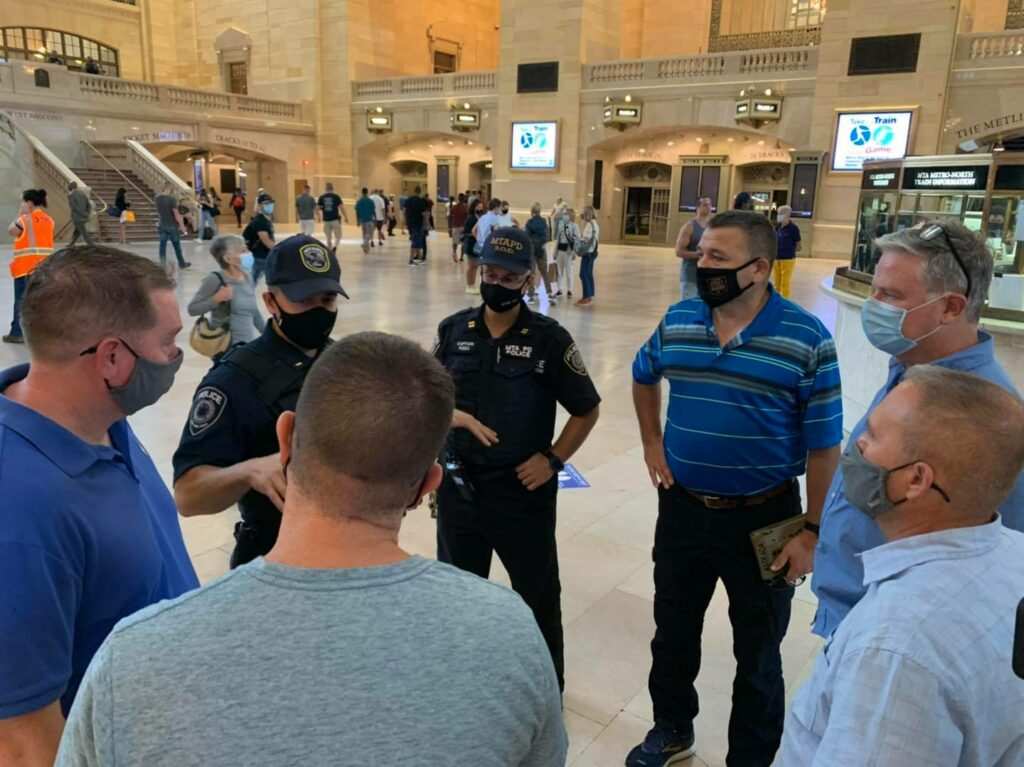 source: Pics/Video: Army prepares for nuclear, chemical and biological attacks in NYC | American Military News
related: Obama's top fear is Manhattan getting nuked (nypost.com)
WELCOME TO TRUTH TALK NEWS @ HowardNema.com
Take advantage of all the books, articles, links and suppressed information YOU NEED TO KNOW that is available on this site.
START YOUR JOURNEY BELOW:
BOOKS YOU MUST READ TO UNDERSTAND THE NEW WORLD ORDER is an ever growing catalogue of hundreds of books, PDF's, articles, white papers, links, documents and research material on all things New World Order. Many of these books are very rare. Some are hundreds of years old. Combined, they create a path of breadcrumbs that lead to greater understanding the unseen forces behind most of the evil in this world, who have charted humanity's progress throughout the ages and continue to do so.
On December 3, 2020 the subversive anti-American communist traitors at YouTube TERMINATED TRUTH TALK NEWS CHANNEL 2. On December 11, 2020 YouTube terminated TRUTH TALK NEWS CHANNEL 3. TRUTH TALK NEWS CHANNEL 4 was launched the same day so the more than 9,000 subscribers left orphaned will be able to find material that will be posted on alternative sites.
In 2016 the TRUTH TALK NEWS CHANNEL was hacked and the email address was changed. There is no way to access or respond to emails, post, or upload videos on that site. Remarkably, YouTube has yet to shut it down. The Channel has more than 2.5 million views and over 12.5K subscribers and continues to grow. The full catologue of more than 1000 videos are still available for viewing and sharing.
HowardNema.com is censored and blocked by Facebook. Nothing can be posted or shared on Facebook from HowardNema.com due to "community standards" violations concerning bogus accusations of bullying, harassment and hate speech.
When truth is called hate, when hate is called love, when ideological beliefs breed rage and violence, our society treads on dangerous ground. Ground that has been traveled many times before by fellow travelers and followers of Marx, Lenin, Stalin, Hitler, Mao, Pol-Pot and many other Utopian charlatan totalitarians throughout the centuries. Censorship should be a warning sign from history. For all of us. Silencing one silences us all.
STAND UP FOR FREE SPEECH!
WATCH AND SHARE TRUTH TALK NEWS!
"Where truth the mainstream media ignores is the top story!"
Let us take a journey together down the rabbit hole.
Watch TRUTH TALK NEWS, a talk show discussing suppressed history, current events, politics, pop culture, the esoteric and exoteric, and all things New World Order.
THURSDAYS 9pm in Western Connecticut on Spectrum Cable Channel 192 serving the towns of Barkhamsted, Bethlehem, Bridgewater, Brookfield, Colebrook, Danbury, Harwinton, Kent, Monroe, New Hartford, New Fairfield, New Milford, Newtown, Roxbury, Sherman, Southbury, Trumbull, Washington, West Hartland, Winchester and Woodbury. Rebroadcasts WEDNESDAY 5pm.
All information reported on TRUTH TALK NEWS and HowardNema.com is sourced and verifiable and for the purposes of education and FAIR USE. Take advantage of the many books, articles, videos and FULL PDF's available for FREE, safe downloads on this site. TRUTH TALK NEWS and HowardNema.com ARE FREE SITES. All books and information on the sites are FREE and NOT monetized in any way.
You are not cattle.
You are not a useless eater.
You do not have to be a brainwashed slave owned by the New World Order.
Do the research.
Think critically.
Find your own truth.
There is only one truth. . . .
Seek and you will find it.
Thank you for your continued support. God bless you all.
HN