MIRROR VERSION on BitChute
Janet Phelan's AMAZING and groundbreaking new book connects the dots from the origins of U.S. biological weapons experiments on humans without informed consent, with the help of sadistic Nazi and Japanese doctors and mad scientists, to the current evil medical tyranny of forced injections and totalitarian mandates to forward the UN/World Economic Forum's diabolical "Great Reset" deindustrialization/depopulation agenda, Janet's meticulously documented research exposes not only a threat from bio-weaponized gene therapies being falsely peddled as vaccines, but also from other more deadly biological weapons delivery mechanisms. Janet discovered documented evidence of double water line water system in cities across America, and likely across the world.
These deadly weapons of mass destruction have been constructed for decades and are in place in cities across America. By using RFID technology, relay valves can target residences and businesses with chemical and biological weapons. They can even target specific individual homes, or groups of homes and businesses. Every American must learn about the silent bio-war being waged upon humanity by the UN/World Economic Forum and pay heed to Janet's dire warnings before it is too late, or pain, misery, slavery and death will be humanity's ultimate fate. HN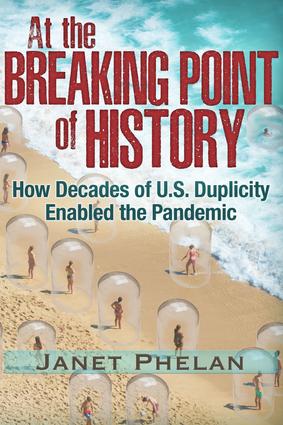 Today, we find ourselves embroiled in the midst of a pandemic, one which has collapsed economies, caused death by starvation, and has resulted in severe new restrictions on civil rights in the US and elsewhere. Numerous medical professionals and researchers are questioning the genesis of the Covid-19 agent, whether or not it was bioengineered and deliberately released and are also questioning the course taken to shut down whole countries and demand that people stay at home.
Questions have also been raised as to the verifiability of the numbers alleged to have died from this novel coronavirus, pointing to dictates from the CDC to list deaths not directly caused by the virus as virus-caused deaths. In the midst of this chaos, these articles, written long before the Covid-19 pandemic, point to a monstrous political agenda, implicating media, government, and foreign nations in the plan to launch this. As the country begins to reopen, the trajectory of these articles should result in grave concern for what the future may hold.
REFERENCED/RELATED: