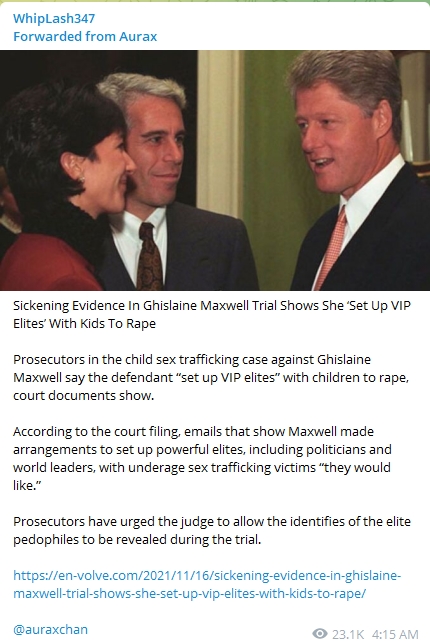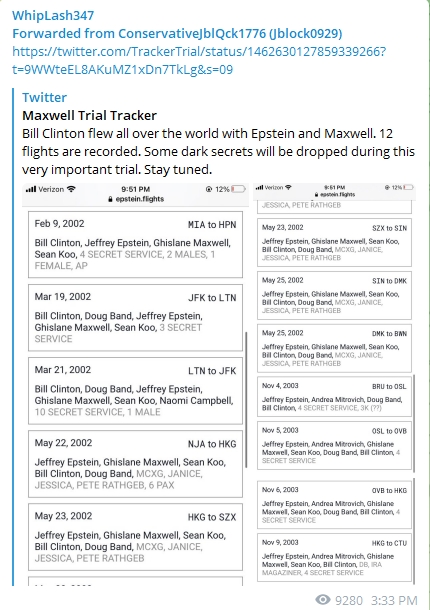 Ghislaine Maxwell Trial Will Hear of 'Repugnant' Sex Act After Dispute Over Accuser's Age
Jack Royston 
A Jeffrey Epstein accuser has been given permission to tell the Ghislaine Maxwell trial of a "repugnant" sex act dating back to when she was 17. A judge ruled her evidence could be given even though she was over the age of consent in Britain, where sex is legal from age 16.
Maxwell's lawyers had argued the story from "accuser-3" would deny the defendant a fair trial because the woman was likely to break down in the witness box and believes she was "abused."
The defense team said this would not be fair since the "morally reprehensible" conduct was not a breach of local U.K. law.
Maxwell is charged with trafficking minors for Epstein to abuse on an indictment which details her role in grooming the young women.
She has pleaded not guilty on all counts.
A court filing by her team, seen by Newsweek, reads: "While some may find this morally reprehensible, or even repugnant, it is perfectly legal and does not in any way establish a 'sexual preference' for underage girls.
"Moreover, to the extent the government is seeking to introduce Accuser-3's evidence to show Epstein's sexual preference for 'young girls'—which would include women who are young, but still above the age of consent like Accuser-3—that would mislead the jury and invite them to convict Ms. Maxwell based on a moral judgment of sexual activity which, in the case of Accuser-3, was entirely legal."
Epstein met "Accuser-3" in London when she was 17 years old in the 1990s and the prosecution will accuse Maxwell of encouraging her to give the New York financier massages knowing it would lead to sex.
The British socialite's lawyers argue the sex act, which for now remains redacted in court documents, was not illegal, though Accuser-3 has said it was "unwanted and traumatic."
The defense court filing reads: "Finally, whatever minimal relevance (if any) that Accuser-3's testimony may have as 404(b) evidence is dwarfed by the significant prejudice Ms. Maxwell will suffer if it is admitted.
"The government has already advised the Court and the defense repeatedly that Accuser-3 feels that she was 'sexually abused' by Epstein and that her sexual contact with Epstein was 'unwanted and traumatic.'
"The government has also cautioned that Accuser-3 will likely become emotional and upset if she [is] allowed to describe these events to the jury.
"The defense does not doubt that this is true. That is precisely why the Court must exclude Accuser-3's evidence."
Maxwell's lawyers argued the jury might "convict Ms. Maxwell based on their sympathy for Accuser-3, even though the conduct she alleges was legal."
There was a similar discussion over the evidence of Annie Farmer, who has waived her right to anonymity, and was 16 at the time of her allegations, which relate to New Mexico. The legal age of consent is 16 in New Mexico.
Judge Alison Nathan ruled the evidence could be admitted but said she would instruct the jury that they could not convict Maxwell based on those testimonies, U.K. newspaper The Times reported, switching the emphasis within the case to other accusers.
Related Articles