by HN
I recently interviewed my dear friend, author and investigative journalist Janet Phelan to raise awareness and help promote her new book, At the BREAKING POINT of HISTORY How Decades of U.S. Duplicity Enabled the Pandemic.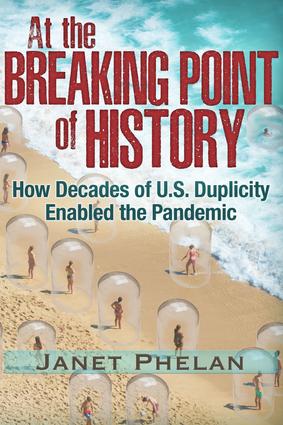 As public outcry against the COVID Nazi forces the UK to put an end to the mandates and Pfizer's head stating the pandemic will end by April, Janet and I discuss the January 19th rollout of 5g and two alternative bioweapon delivery systems covered in her new book that could be implemented to continue the UN/World Economic Forum's global depopulation/deindustrialization agenda.
THIS IS A MUST WATCH INTERVIEW!
PLEASE SHARE WIDELY!
related: Janet Phelan" on HowardNema.com