by HN
(UPDATED 2/15/20027:09 PM)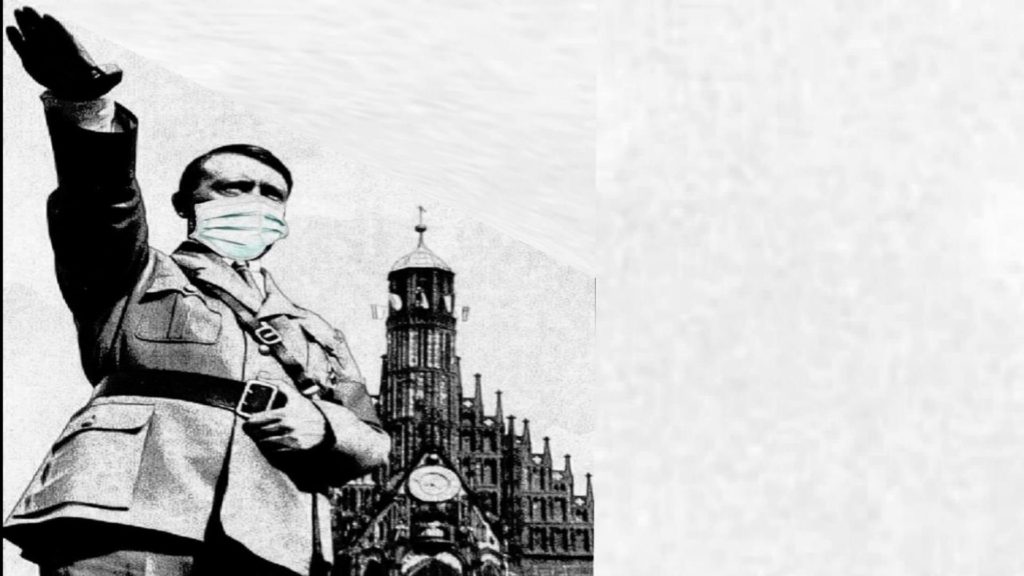 Fascist Canadian dictator Justin Trudeau's efforts to gaslight the world to "save Canada's "democracy" by instituting policies that Hitler used against the Jews is moot and despicable. The entire world is watching. It is clear to anyone with a brain, that the only terrorist in Canada is Justin Trudeau. It is laughable to think Trudeau and other narcissistic sociopaths pushing the COVID scamdemic are fooling anyone.
The entire planet sees the fascist dictator for who he is: A globalist puppet and graduate of Klaus Schwab's "School for Future Global Leaders". As the saying goes, the apple doesn't fall far from the tree. Trudeau's mom worked for Justin's illegitimate father, Fidel Castro. Apparently, Justin is their love child.
Trudeau's steadfastness to institute Schwab, UN/WHO and other one world government "stakeholders" demands at the World Economic Forum is about as transparent as scotch tape — and Justin's resemblance, both physical and ideological to Fidel Castro.
Schwab himself has admitted as much, noting that Trudeau was an active agent forwarding the World Economic Forum's Build Back Better Great Reset agenda:
https://ugetube.com/watch/see-the-video-of-klaus-schwab-admitting-great-reset-world-domination-plan_ArJMmyJ2UGfpnDr.html
The democrat's call the January 6th protesters "terrorists" and "insurrectionists" while ignoring their operative Ray Epps and other Feds who provocateured the entire false flag event.
The democrats attempt to label peaceful protesters as terrorists and stating that "white supremacists" are the greatest domestic threat in the U.S. is laughable, as our freedom, health, safety and soverignty are threatened by democrat policies that have allowed more than 2 million illegals to swarm across the U.S. southern border since Biden occupied the White House.
As the globalist coup on our freedom and sovereignty continues, and our economy falters, the relentless democrats continue to gaslight their useful idiot constituents, but more and more Americans have awakened from their spell. Tens of millions of Americans have become fully aware that the greatest threat to freedom and domestic terror in the United States is not racism or white supremecy, but rather the globalist-controlled democrat party and the current illegitimate occupant of the White House.
When things go wrong for dems, as they always do, (since their hidden agenda is the destruction of America is not popular), they go straight to the race card. The song is getting old. Still, the left continues to play it, while amplifying the fact by their actions that they are fascist authoritarians, not interested in democracy or freedom. They are motivated only by power.
The democrats they have aligned with the needs of foreign interests and big business, not the American people. This is obvious. If you need confirmation, just take a trip to the grocery store or the gas station.
The democrats attempt to gaslight and cover up the effects of their horrible policies, treasonous crimes and deep state alliances are as useless as a face mask is to stop the spread of the COVID-19 bioweapon.
BREAKING: Canadian Prime Minister Justin Trudeau invokes emergency powers to stop protests over COVID mandates. pic.twitter.com/SzMcrr5NGZ— Breaking911 (@Breaking911) February 14, 2022
Deputy Prime Minister and Minister of Finance Chrystia Freeland announced that these new emergency powers will include expanding "Terrorist Financing" rules to target crowdfunding efforts that have been supporting the Freedom Convoy.
"First we are broadening the scope of Canada's anti-money laundering and terrorist financing rules so they include crowdfunding platforms and the payment service providers they use," Freeland said during Trudeau's presser.
Oh my fucking goodness: Canada's Deputy Prime Minister says that, as part of the Emergencies Act, they are broadening Canada's "Terrorist Financing" rules so that they cover crowdfunding platforms and cryptocurrencies to the Canadian Freedom Convoy pic.twitter.com/35bXSu4k6j— Greg Price (@greg_price11) February 14, 2022
"These changes cover all forms of transactions, including digital assets such as cryptocurrencies," she continued. "The illegal blockades have highlighted the fact that crowdfunding platforms and some of the payment service providers they use are not fully captured under the proceeds of the Crime and Terrorist Financing Act."
"As of today, a bank or other financial service provider will be able to immediately freeze or suspend an account without a court order. In doing so, they will be protected against civil liability for actions taken in good faith," she added.
"Federal government institutions will have a new broad authority to share relevant information with banks and other financial service providers to ensure we can all work together to put a stop to the funding of these illegal blockades. This is about following the money. This is about stopping the financing of these illegal blockades."
"We are today serving notice: if your truck is being used in these illegal blockades, your corporate accounts will be frozen. The insurance on your vehicle will be suspended," she warned.
In other words, the Canadian government now considers donating to a civil rights movement a form of terrorism.
Trudeau's government has been working tirelessly to shut down the Convoy's funding and resources since the anti-mandate movement began last month, pressuring GoFundMe to suspend the Convoy's funds and even seizing fuel.
Since then, alternative crowdfunding platform GiveSendGo has raised over $8 million for the protesters, making it a target of malicious hackers who doxxed the donors of the Freedom Convoy.
Trudeau's unconstitutional decree was widely criticized on social media, with some calling for additional support for the Freedom Convoy in the face of this unprecedented tyranny.
Trudeau knows there is no violence amongst the truckers. The Ambassador Bridge was cleared easily and peacefully. It's really just peaceful protests now.

The real move today is not policing. It's being able to seize opposition/conservative bank accounts — without a court order.— Ezra Levant 🍁🚛 (@ezralevant) February 14, 2022
"They're honking and putting up Minions bounce houses!!!! Terrorists!!! Freeze their accounts!!!"— The Columbia Bugle 🇺🇸 (@ColumbiaBugle) February 14, 2022
Don't worry, @JustinTrudeau isn't "calling in the military". He is just authorizing banks to unilaterally freeze your accounts on the basis of suspicion alone, no court order required, with legal immunity. I hope everyone realizes how much more dangerous this is than the military— Viva Frei (@thevivafrei) February 14, 2022
Trudeau declared War against his own Citizens on Valentine's Day.— Comrade Liz🇨🇦 (@liz_churchill_) February 14, 2022
You can't protest the government and have a bank account.

This is literally what they do in Venezuela and Cuba.— Sheila Gunn Reid (@SheilaGunnReid) February 14, 2022
Trudeau will go down in history as a tyrant

This is his legacy— Truckistani Underground Poso 🎺 (@JackPosobiec) February 14, 2022
Every Canadian in the country should now rally around the Truckers— food shelter, whatever you can bring. Justin Trudeau has just declared himself the dictator of Canada and his administration is labeling peaceful citizens, "terrorists" to justify what comes next. https://t.co/R5v3vzWeHl— Candace Owens (@RealCandaceO) February 14, 2022
If they can simply turn off the money like this, it's not really money anymore. It's gold foil stars from the teacher, it's chocolate kisses. https://t.co/OVXeKzqLQ6— Walter Kirn (@walterkirn) February 14, 2022
Social credit is here— Sheila Gunn Reid (@SheilaGunnReid) February 14, 2022
Doesn't screwing with banking regulations by emergency order make Canada a less stable tech and capital investment climate?— Ryan O'Connor (@rpoconnor) February 14, 2022
Hitler would be proud. This isn't going to end well. https://t.co/pQtXMdeCim— Catturd ™ (@catturd2) February 14, 2022
Alexa, how do I create a run on the banks? https://t.co/TvCLpXlQS3— Emotional Support Goat Sensurround 🏳️‍🌈 (@sound_hologram) February 14, 2022
#CanadaHasFallen we need to pay attention to this – basically what the Deputy PM is saying is that Canadians have no right to peaceful protest and nothing is actually in their control – not their bodies, not their property, not their finances . basically Freedom is an illusion https://t.co/teusaIyELO— Sara A. Carter (@SaraCarterDC) February 14, 2022
pic.twitter.com/yvaVGXN8Jf— James Lindsay, honks for freedom (@ConceptualJames) February 14, 2022
Trudeau's authoritarianism likely wouldn't have gotten this far if Canada had a Second Amendment.
What's happening in Canada is what happens to "freedom" without a Second Amendment #2A— Joel Pollak (@joelpollak) February 14, 2022
Canada has fallen. Prepare accordingly.