by HN (UPDATED 2/25/22 1:18 PM EST)
"You will own nothings and you will be happy." Those are the words of the former head of the Bilderberg Group steering committee, founder of the World Economic Forum and the Young Global Leaders school, Klaus Schwab.
Biden, like Justin Trudeau, Jacinda Arden, Scott Morrison, Gavin Newsom, Boris Johnson and 1,400 other Young Global Leaders are all puppets of Schwab and his "Build Back Better" Great Reset agenda.
This includes bio-terrorist Bill Gates, George Soros, Jeff Bezos and other Malthusian depopulation enthusiast billionaires whose shared goal is to depopulate and deindustrialize the west. They assert intentions to "Build Back Better" and "save the planet" from manmade "climate change."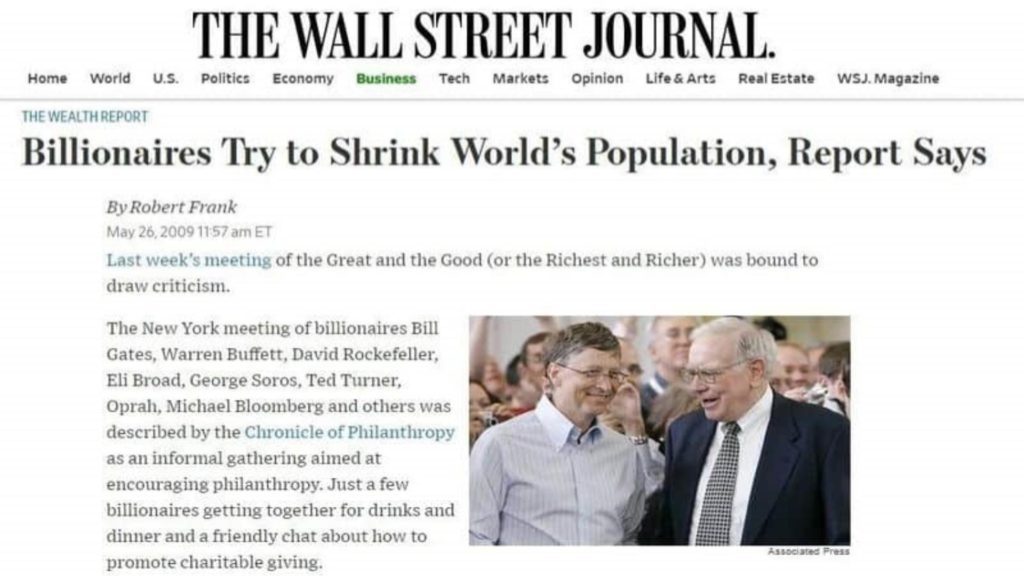 I would also be remiss if I didn't mention that Warren Buffet profits directly from closure of the Keystone Pipeline. When Trump got the pipeline up and running Buffet lost billions as one of his many holdings shipped oil by rail. Everyone knows shipping oil by rail is safer than a pipeline, right?
Joe Biden's first act after the globalists stole the 2020 election for him to further their neo-feudal Build Back Better deindustrialization/depopulation agenda was to cancel the Keystone pipeline.
This additional act of treason and others Biden has initiated are intentionally designed to decimate the U.S. economy and impoverish the American people. Those exposing the coup and the silent war on America have been labelled as potential "domestic terrorists" by the corrupt and treasonous Justice Department.
The only domestic terrorists and traitors occupy the White House, the Justice Department and the military. Government's only duty is to protect the rights and property of the people. What we have seen is the opposite. The government has targeted the people, fined the people–even imprisoned the people for not having the proper views, or submitting to government tyranny. Evil is as evil does.
The Biden junta doesn't give a damn about the rights and property of the American people. They are hard at work attacking our rights to privacy, medical decisions and the ability to earn a living. Biden quickly took America from freedom to fascism. This is undeniable, despite all the gaslighting and propaganda focused to the contrary. The people are not that stupid, even those who support, or used to support the communist fascists who call themselves Democrats.
Biden, his lying media lapdogs, big tech and all silencing free speech are enemies of people. The Democrat's pathetic attempts to gaslight the people to believe their provocateured January 6th false flag "insurrection" executed by Fed operatives Ray Epps and hundreds of others has been exposed. Denial is not a river in Egypt.
Lyin' Biden's corruption and allegiance obviously lies with foreign interests in China, Ukraine and elsewhere. He talks a big talk but Biden doesn't give a damn about the interests of American people. Especially the poor and middle class. In fact, Biden and Canadian Dictator Justin Trudeau have similar views. Both call peaceful Godly patriotic Americans protesting against tyranny as potential "domestic terrorists".
As gas prices skyrocket in the wake of Schwab's Young Global Leader alumnus Vladimir Putin's invasion of Ukraine, Biden refuses to reopen the pipeline and restore drilling on government land to ease pressure on the US economy.
It is very clear where Biden's loyalty lies. It is not with the American people, or even the Democrat party. Like Justin Trudeau and Jacinda Arden, Vladimir Putin and other Young Global Leaders, Joe Biden's loyalty is to his financial interests in China and Ukraine, Davos and Klaus Schwab.
Do not be deceived.
Biden and the Democrats are the real domestic terrorists. They defy the laws of the United States. They ignore the Constitutional rights of their enemies and the people. They allow millions of illegals to swarm over our southern border, allow dangerous criminals to run wild with low, or no bail policies, ignore criminals while targeting and harassing law-abiding citizens with different political and social views, allow gangs, illegal drugs and human trafficking to flourish.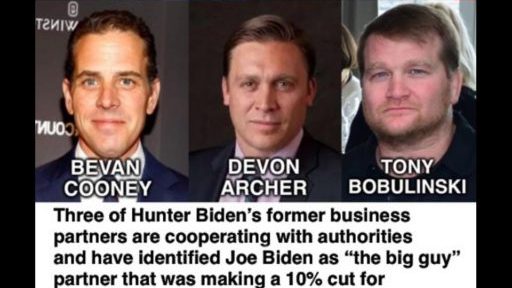 Crime, depression, suicide, drug overdoses and drug smuggling are at historic levels. Instead of addressing these issues that directly affect every American, Biden is more concerned with the borders and sovereignty of foreign countries then our own.
But what do we expect from a political puppet like Biden? He is a well-documented pathological liar and plagiarist who comes from an incredibly dysfunctional and sociopathic family of perversion and pedophilia.
Biden and his crime family are enemies of the people partnered with the Davos Group, as he calls for UN Agenda 21 protocols designed to deindustrialize America while claiming to be working to create jobs and grow the economy. His lies appear to make him a buffoon, but Biden is no dummy. He knows exactly what he is doing. After all, he's the "Big Guy".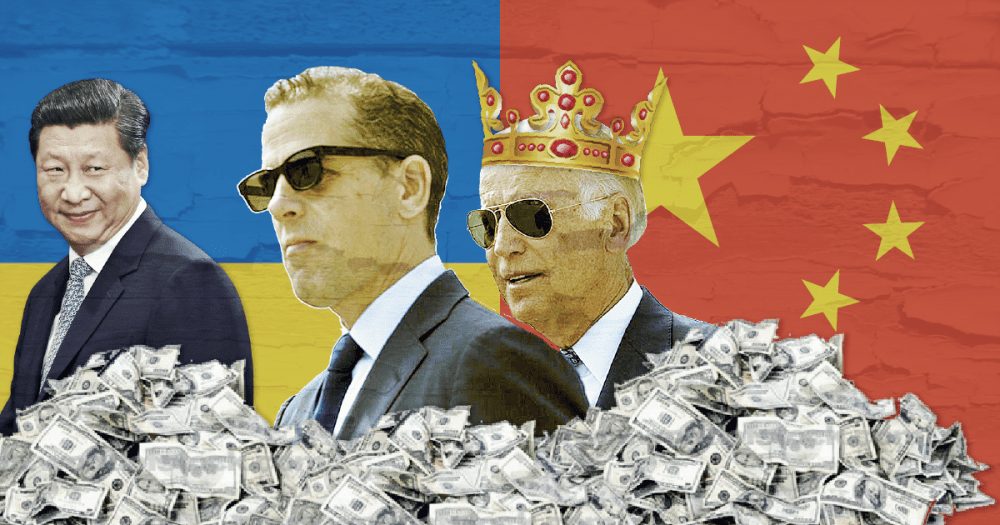 Biden's adherence to lockdowns, globalist controlled WHO/CDC Rockefeller Foundation COVID mandates and guidelines, open border and energy policies are destroying our country by design.
After some fifty years of "globalization" we are seeing the bitter fruits of Klaus Schwab's dream coming to life. We are now living through the dire consequences of David Rockefeller, Henry Kissinger and Richard Nixon's opening the doors to China in 1972.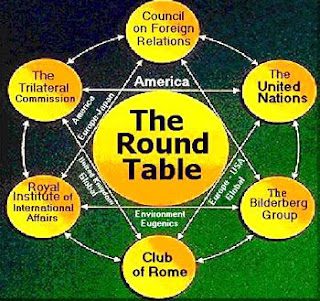 As Carroll Quigley, a Council on Foreign Relation member and Georgetown University professor noted in his 1966 book, TRAGEDY AND HOPE: A HISTORY OF THE WORLD IN OUR TIME:
"The history of the last century shows, as we shall see later, that the advice given to governments by bankers, like the advice they gave to industrialists, was consistently good for bankers, but was often disastrous for governments, businessmen, and the people generally."
Quigley also wrote about the bankers and industrialist's long-term goal:
"The powers of financial capitalism had another far-reaching aim, nothing less than to create a world system of financial control in private hands able to dominate the political system of each country and the economy of the world as a whole. This system was to be controlled in a feudalistic fashion by the central banks of the world acting in concert, by secret agreements arrived at in frequent meetings and conferences. The apex of the systems was to be the Bank for International Settlements in Basel, Switzerland, a private bank owned and controlled by the world's central banks which were themselves private corporations. Each central bank…sought to dominate its government by its ability to control Treasury loans, to manipulate foreign exchanges, to influence the level of economic activity in the country, and to influence co-operative politicians by subsequent economic rewards in the business world." – Carroll Quigley, Tragedy and Hope: A History of the World in Our Time.
In his 1966 book, CFR member Quigley also wrote:
"For the first time in its history, Western Civilization is in danger of being destroyed internally by a corrupt, criminal ruling cabal which is centered around the Rockefeller interests, which include elements from the Morgan, Brown, Rothschild, Du Pont, Harriman, Kuhn-Loeb, and other groupings as well. This junta took control of the political, financial, and cultural life of America in the first two decades of the twentieth century."
This neo-feudal collectivist conspiracy is no theory. It is a long planned well documented agenda that has decimated the American economy beginning with the founding of the Federal Reserve System in 1913.
It is an ongoing economic and biological war to decimate America and create a dystopian one world totalitarian socialist government where all aspects of human life are strictly controlled by United Nations Agenda 21 protocols. Schwab and the global elite seek to create a neo-feudal society (landlord and serf) where human activity and movements are based upon behavior through social credit scores, vaccine passports and a cashless digital currency.
As mentioned in the 1979 Bilderberg Group document, SILENT WEAPONS FOR QUIET WARS, this agenda is a declaration of war, not just against America and the free world, but against humanity itself. Until we awaken to this reality the world will continue to fall prey to the globalists GREAT RESET and their puppet minions.