TRUTH TALK NEWS Joined YouTube on Sep 17, 2010. This is my original TRUTH TALK NEWS YouTube channel that I have not had access to since the channel was hacked in 2016. The password and restoration email address to access the channel were both changed. The channel has been completely dormant ever since.
YouTube refused to even respond to repeated requests to address this fraud or my requests to reset my email despite supplying proof of my identity. I have not had the ability to upload or check messages on the channel ever since.
Before the hack, TRUTH TALK NEWS LIVE was terminated by YouTube for biased "community standards" violations and bogus copyright claims. The channel had over 2 million views and 10,000 subscribers.
After the hack of the original channel in 2016, I created TRUTH TALK NEWS Channel 2. That channel was terminated for the similar bogus allegations as the 2020 election season approached. HowardNema.com was also banned by Facebook at the same time.
TRUTH TALK NEWS Channel 3 was terminated only days after I launched it. TRUTH TALK NEWS Channel 4 was terminated before I posted anything on the same day it was launched. So that was the end of that. I was pissing up a rope.
Of the six TRUTH TALK NEWS channels I created on YouTube since 2010, as of March 28, 2022, the original TRUTH TALK NEWS channel is the only one that survives. I am still scratching my head as to why. Playing it safe, I am now in the process of uploading and backing up all of the surviving TRUTH TALK NEWS YouTube archives to the TRUTH TALK NEWS Bitchute channel. This process will take months.
Things are only going to get worse. We must not allow Our Free Speech and God given rights to be surrendered to evil. Many of the events unfolding today were predicted and foreshadowed in these broadcasts and videos, so please share and download this critical information to help awaken the public!
God bless you all. Death to the New World Order.
HN
TRUTH TALK NEWS 12.9K YouTube subscribers SUBSCRIBE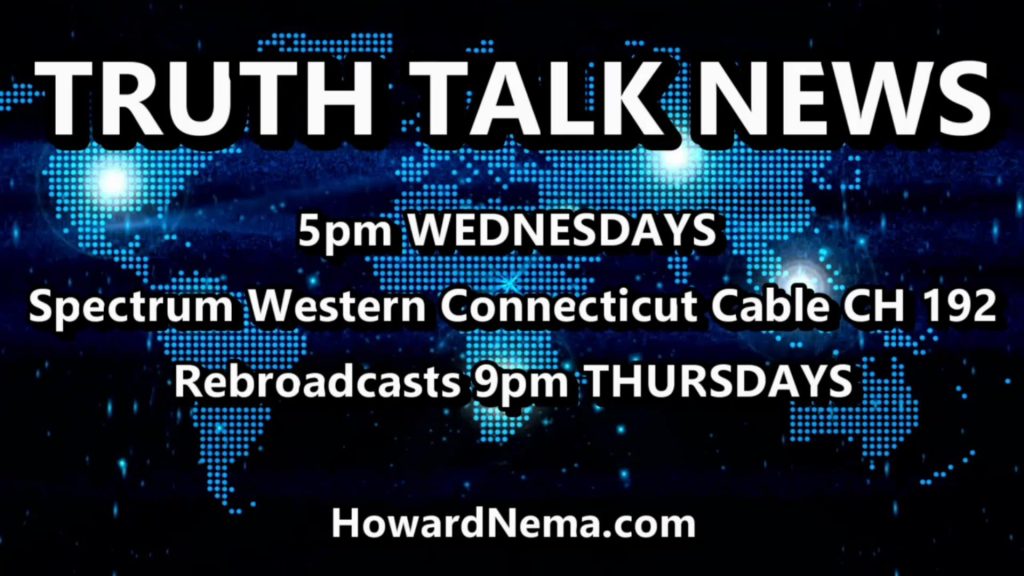 Subscribe, follow and share TRUTH TALK NEWS
"Where truth the mainstream media ignores is the top story!"
Save the Republic!
Share the truth!
'One basic truth can be used as a foundation for a mountain of lies, and if we dig down deep enough in the mountain of lies, and bring out that truth, to set it on top of the mountain of lies; the entire mountain of lies will crumble under the weight of that one truth, and there is nothing more devastating to a structure of lies than the revelation of the truth upon which the structure of lies was built, because the shock waves of the revelation of the truth reverberate, and continue to reverberate throughout the Earth for generations to follow, awakening even those people who had no desire to be awakened to the truth.' Delamer Duverus
Links: