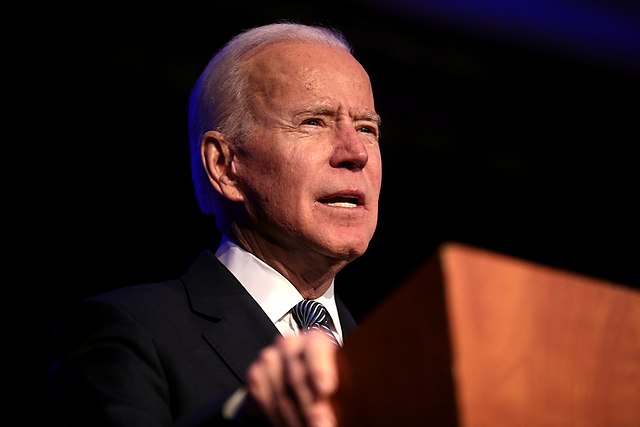 Less than one week after Joe Biden claimed his "unprecedented sanctions" had reduced the ruble "to rubble," Russia's currency has recovered all its losses and is now trading higher than before the war began.
As a result of our unprecedented sanctions, the ruble was almost immediately reduced to rubble.

The Russian economy is on track to be cut in half.

It was ranked the 11th biggest economy in the world before this invasion — and soon, it will not even rank among the top 20.— President Biden (@POTUS) March 26, 2022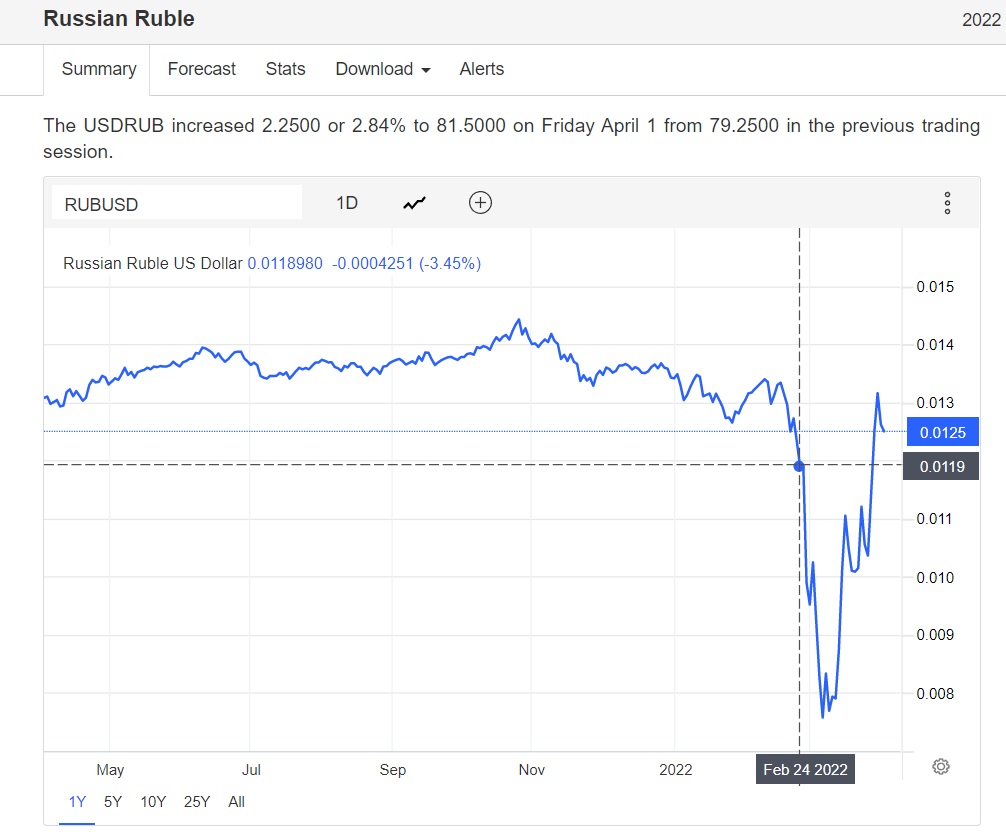 Putin took aggressive measures to rescue the ruble, from demanding foreign nations pay for Russian oil in rubles to pegging their currency to gold.
BIG BANG

"A clear and transparent scheme."

"Open ruble accounts in Russian banks."

"If such payments are not made, we will consider this a default."

"Nobody sells us anything for free, and we are not going to do charity work. That is, existing contracts will be stopped". pic.twitter.com/NAqjGSiSgY— Pepe Escobar (@RealPepeEscobar) March 31, 2022
While Europe is committing suicide (or being suicided), China and India are refusing to go along with the DC regime's BS.
Can you help me fight your friend so that I can concentrate on fighting you later?— CGTN LIU Xin 刘欣 (@LiuXininBeijing) March 19, 2022
#BREAKING Russian foreign ministry says #Russia and #China agreed to widen cooperation "in challenging international conditions" pic.twitter.com/OY7Xeet2V9— Guy Elster (@guyelster) March 30, 2022
From China's FM Spokesperson Wang Wenbin's press conference on Thursday:
Reuters: Before the Beijing Olympics started, the Chinese and Russian Presidents said that the two countries' cooperation would have no limits. Now if we are widening cooperation now, what does that mean and how much are we widening it in which areas?

Wang Wenbin: There is no limit to China-Russia cooperation in the pursuit of peace, no limit to our efforts to safeguard security, and no limit to our opposition to hegemony. China-Russia relations feature non-alliance, non-confrontation, and non-targeting of any third party.
ALERT 🚨 India buys Russian oil at a discount of $35 per barrel, defying international sanctions – Bloomberg— Insider Paper (@TheInsiderPaper) March 31, 2022
Russian FM on rupee ruble payment system: Many years ago we started more and more use of national currencies…A way would be out to bypass unilateral sanctions.. a solution will be found https://t.co/IscNMpZCMl— Sidhant Sibal (@sidhant) April 1, 2022
💬 Russia's FM Sergey #Lavrov: A new reality is taking shape: the unipolar world is irretrievably receding into the past and a #multipolar world is being born.

❗ Nobody on Earth will be considered a second-rate player. All nations are equal and sovereign. pic.twitter.com/crGej3qpXP— MFA Russia 🇷🇺 (@mfa_russia) March 31, 2022
In Delhi, Russian FM Lavrov slams West on Ukriane; lauds India for not looking at the situation in a "one sided way" pic.twitter.com/3k7WDTxbtN— Sidhant Sibal (@sidhant) April 1, 2022
Our globalist overlords used and abused sanctions to go after all of their political enemies and now they're shooting blanks.
Enigma Public's (now-shuttered) "sanctions tracker" showed how the US put sanctions on around 30% of the globe over the past three decades:
1994: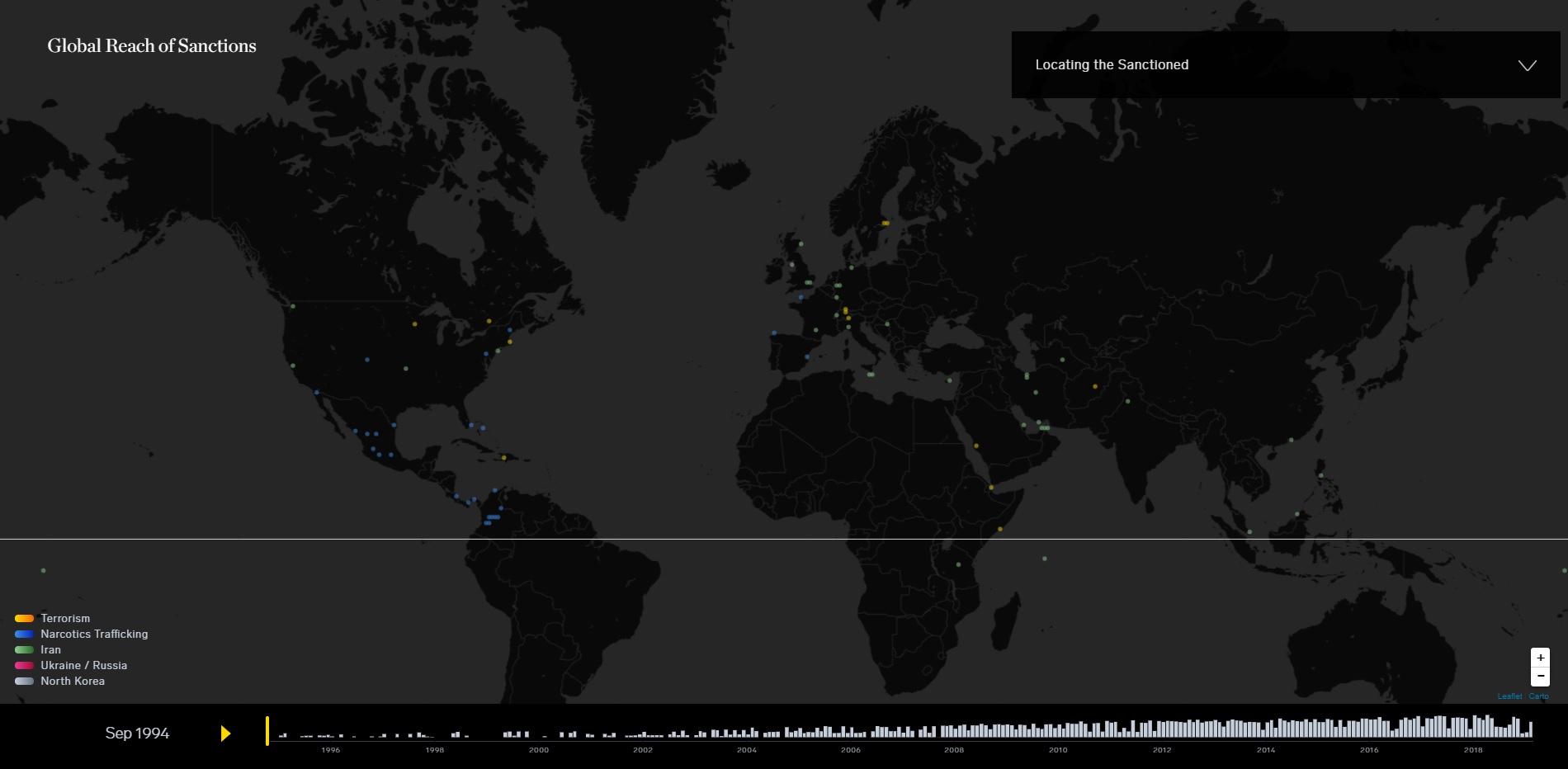 2007: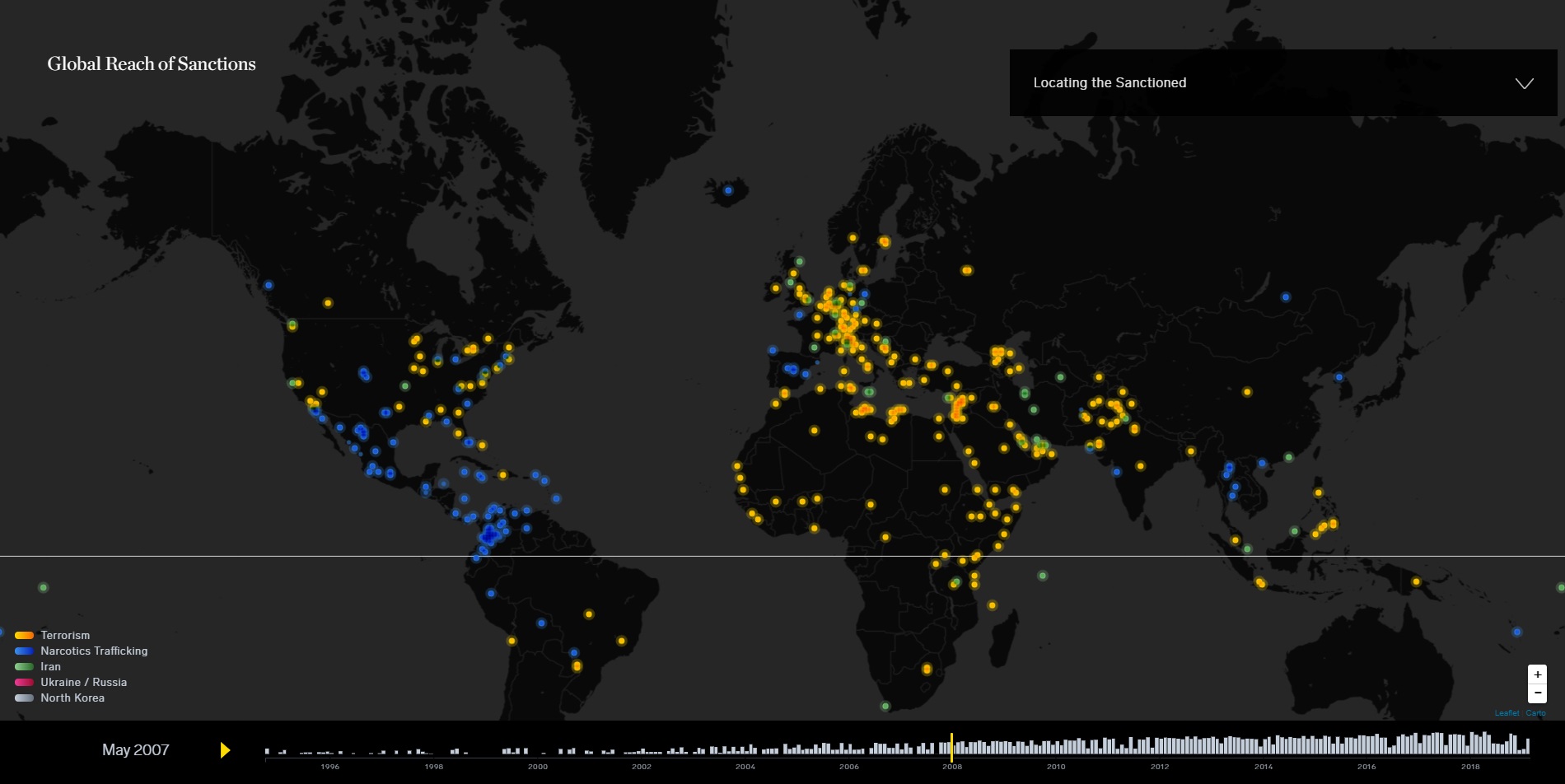 2017: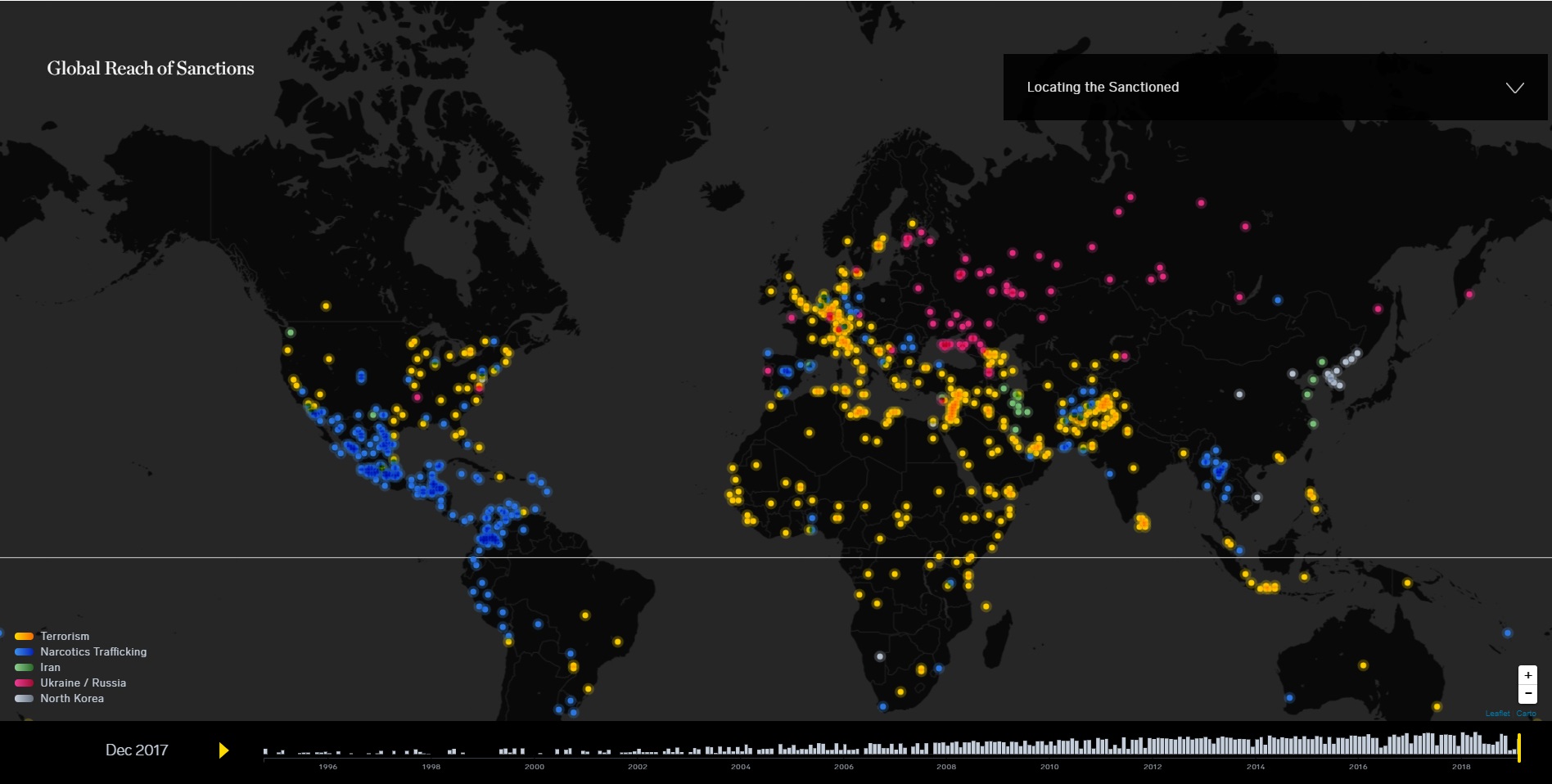 They've alienated so much of the planet that no one is listening to them anymore.
As Pepe Escobar noted earlier this month, "no nations from West Asia, Latin America or Africa have joined Washington's sanctions bandwagon."
French companies are refusing to leave Russia and China and India are holding firm.
This is a complete and total humiliation for the DC regime.
[Header image by Gage Skidmore, CC BY-SA 2.0]
Follow InformationLiberation on Twitter, Facebook, Gab, Minds, Parler and Telegram.