by HN
I am suspicious.
I'm always suspicious when the media focuses heavily on anything. When this happens it usually means there is a Psyop being perpetrated. Like two weeks to flatten the curve.
Liberals are foaming at the mouth as their heads explode from the thought of allowing others to state opinions they disagree with.
On the surface Elon Musk's purchase of Twitter is a victory for free speech and a clear and present danger to the UN/World Economic Forum global elite who seek to censor and ban any and all speech that exposes their collectivist neo-feudal depopulation agenda. I certainly hope so.
This morning as I scrolled down my Facebook feed it appeared 99% of recent post are reactions to Elon Musk's purchase of Twitter. Aside from typical hypocritical outrage from the left, most posts feature gratitude to Musk for freeing Twitter from the censors. After all, the public's ability to express themselves freely is a basic human right that is only opposed by despots and tyrants. But appearances can be very deceiving.
Controlled opposition is a tactic employed to give the public the appearance that a leader opposes a certain agenda as that leader clandestinely furthers that agenda. It is important to understand this tactic and how it has been employed for social engineering and social control.
Another key tactic utilized by governments, dictators and tyrants is the theory of problem-reaction-solution. This is known as the Hegelian dialectic. The premise is simple:
Create the problem, control the reaction to the created problem and offer the solution to the created problem. The solution is always predetermined.
To understand the Hegelian Dialectic, first we must understand Hegel and why brainwashed communists who call themselves democrats willfully embrace policies of "social justice" that will ultimately bring about their own demise by design by the global elite string pullers hidden behind the scenes.
"…the State 'has the supreme right against the individual, whose supreme duty is to be a member of the State… for the right of the world spirit is above all special privileges,'" William Shirer, quoting Georg Hegel in his The Rise and Fall of the Third Reich (1959)
Excerpt from What is The HEGELIAN DIALECTIC?:
In 1847 the London Communist League of the Just (Karl Marx and Frederick Engels) used Hegel's theory of the dialectic to back up their economic theory of communism. Now, in the 21st century, Hegelian-Marxist thinking affects our entire social and political structure. The Hegelian dialectic is the framework for guiding our thoughts and actions into conflicts that lead us to a predetermined solution. If we do not understand how the Hegelian dialectic shapes our perceptions of the world, then we do not know how we are helping to implement the vision.
When we remain locked into dialectical thinking, we cannot see out of the box. Hegel's dialectic is the tool which manipulates us into a frenzied circular pattern of thought and action. Every time we fight for or defend against an ideology, we are playing a necessary role in Marx and Engels' grand design to advance humanity into a dictatorship of the proletariat. The synthetic Hegelian solution to all these conflicts can't be introduced unless we all take a side that will advance the agenda.
The Marxist's global agenda is moving along at breakneck speed. The only way to completely stop the privacy invasions, expanding domestic police powers, land grabs, insane wars against inanimate objects (and transient verbs), covert actions, and outright assaults on individual liberty, is to step outside the dialectic. This releases us from the limitations of controlled and guided thought. When we understand what motivated Hegel, we can see his influence on all of our destinies. Hegelian conflicts steer every political arena on the planet, from the United Nations to the major American political parties, all the way down to local school boards and community councils.
Dialogues and consensus-building are primary tools of the dialectic, and terror and intimidation are also acceptable formats for obtaining the goal. The ultimate Third Way agenda is world government. Once we get what's really going on, we can cut the strings and move our lives in original directions outside the confines of the dialectical madness. Focusing on Hegel's and Engel's ultimate agenda and avoiding getting caught up in their impenetrable theories of social evolution, gives us the opportunity to think and act our way toward freedom, justice, and genuine liberty for all.
Today the dialectic is active in every political issue that encourages taking sides. We can see it in environmentalists instigating conflicts against private property owners, in democrats against republicans, in greens against libertarians, in communists against socialists, in neo-cons against traditional conservatives, in community activists against individuals, in pro-choice versus pro-life, in Christians against Muslims, in isolationists versus interventionists, in peace activists against war hawks. No matter what the issue, the invisible dialectic aims to control both the conflict and the resolution of differences and leads everyone involved into a new cycle of conflicts.
We have lived through this method of deception time and again, most recently with the COVID bio-weapon attack, the designed lockdowns, the designed deadly shots, the designed supply chain crisis and the designed food shortages.
THEY ARE ALL CREATED CRISISES BASED ON LIES!
From the false flag gulf of Tonkin incident that started the Vietnam war to the false flag terror attacks of 9/11 blamed on CIA asset Osama BIn Ladin and the weapons of mass destruction lie that launched the War on Terror, to the COVID scamdemic, each of these events were based on lies. Big lies.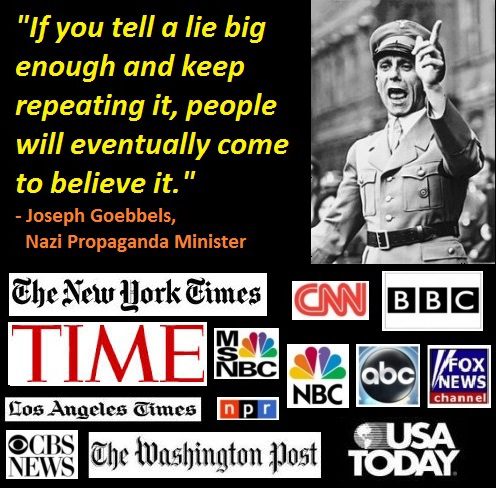 Elon Musk's purchase of Twitter to allow Free Speech may be yet another BIG LIE. While it appears to be a victory for free speech, don't pop the champagne just yet. I am not inferring that Elon is not sincere but face it: there is a war on for your mind, literally. So, before you start applauding Musk's intentions and his apparent love of free speech remember that Elon Musk is also a transhumanist.
Musk wants to interface computers with the brain to fight disease and bring humanity to the next level. Sounds benevolent and harmless enough, right? But as usual, the devil is in the details. Remember, the elite, in their own words, want to rule over humanity using "benevolent despotism".
I am not a believer in coincidences. To that point, consider the fact that as Elon Musk and Putin dominate the news cycle, both are Future Global Leaders who attended Klaus Schwab's World Economic Forum school in 1992. Zelenskyy is also a puppet of both Schwab and George Soros. So are many of the key players involved in the COVID scamdemic like Gavin Newsom, Justin Trudeau, Jacinda Arden, Boris Johnson and Scott Morrison. Humanity is being played.
CONTROLLED OPPOSITION
I suspect many of the graduates of Klaus Schwab's Young Global Leader's school are engaged in controlled opposition. While I am not making any accusations, those Future Global Leaders who publicly oppose globalism, but do not call out the World Economic Forum include "liberal" Tulsi Gabbard and "conservative" Ben Crenshaw. Could Elon Musk also be a controlled opposition operative? Only time will tell.
Some things to think about as Twitter and FREE SPEECH dominates the news cycle.
"Do not participate in the unfruitful deeds of darkness, but expose them" Ephesians 5:11