The Wuhan bio lab that was the centre of controversy surrounding gain of function research on coronaviruses appears to have been carrying out the same kind of research on monkeypox, to make it more lethal to humans, according to a report citing the peer reviewed journal Virologica Sinica which published the lab's findings in February.
The National Pulse reports:
The Wuhan Institute of Virology assembled a monkeypox virus genome, allowing the virus to be identified through PCR tests, using a method researchers flagged for potentially creating a "contagious pathogen."
The report continues:
The study was first published in February 2022, just months before the latest international outbreak of monkeypox cases which appear to have now reached the United States.

Researchers appeared to identify a portion of the monkeypox virus genome, enabling PCR tests to identify the virus, in the paper: "Efficient Assembly of a Large Fragment of Monkeypox Virus Genome as a qPCR Template Using Dual-Selection Based Transformation-Associated Recombination".
The paper acknowledged that this Transformation-Associated Recombination (TAR) "applied in virological research could also raise potential security concerns, especially when the assembled product contains a full set of genetic material that can be recovered into a contagious pathogen."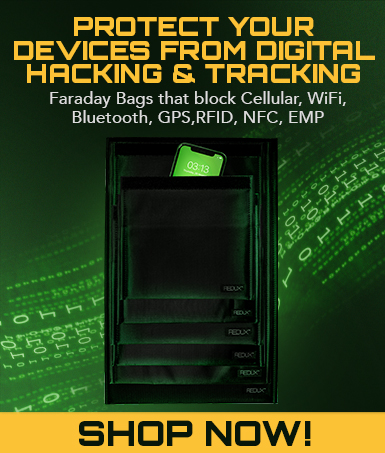 The full paper can be read below:
https://www.scribd.com/embeds/575186014/content?start_page=1&view_mode=scroll&access_key=key-1PxiF00zuJ2G1REHidVu
The revelations follow on from suggestions from a source within the European Centers For Disease Control that the current strain of monkeypox rapidly spreading across the globe appears to be "a third lab strain with unknown characteristics, and that there is chatter about this being somehow related to Moscow's charges against U.S. biological activities in Ukraine."
This information, along with several other reports indicating that drills and 'war game' scenarios by the WHO and the Gates Foundation involving monkeypox will once again serve to stoke fears that the outbreak could have originated from a bio lab.
Just as news of the first monkeypox case found in the U.S. broke, the Biden administration ordered 13 million doses of a vaccine that protects against both monkeypox and smallpox.
The World Health Organisation is warning that summer festivals and mass gatherings could accelerate the spread of monkeypox in the first indication that health technocrats may once again attempt to impose restrictions in the name of stopping the spread of a virus.
"As we enter the summer season in the European region, with mass gatherings, festivals and parties, I am concerned that transmission could accelerate, as the cases currently being detected are among those engaging in sexual activity, and the symptoms are unfamiliar to many," said Dr Hans Kluge, WHO regional director for Europe.
This weekend, Belgium became the first country to begin imposing quarantine measures for the virus, as Joe Biden also stated that the developments were 'concerning'.
Sky News reported that "Exactly what is driving the UK's largest outbreak is a mystery," especially as health experts previously asserted that monkeypox wasn't very transmissible amongst humans, with some speculating it has mutated.
The virus is also spreading at the same time the WHO is preparing to vote on an international pandemic treaty and amendments to the International Health Regulations (2005).
According to critics, the treaty would, "give the unelected WHO greater control of national emergency healthcare decisions and new powers to push vaccine passports, global surveillance, and "global coordinated actions" that address "misinformation" whenever it declares a "health emergency."https://www.youtube.com/embed/XelBmRYCfqw
———————————————————————————————————————

ALERT! In the age of mass Silicon Valley censorship. It is crucial that we stay in touch.

We need you to sign up for our free newsletter here.

Support our sponsor – Turbo Force – a supercharged boost of clean energy without the comedown.

Also, we urgently need your financial support here. ———————————————————————————————————————
CLICK HERE to watch our live feed that's now streaming 24/7 on GETTR! Also, be sure to follow Alex Jones and Banned.video on GETTR for breaking news and exclusive information!