by HN
(UPDATED 9:06 AM)
Will you tell me how to get to get to Genocide Street?
Like pedophiles pushing "gay pride" events while waving their glittered genitals and twerking in children's faces as deranged parents cheer them on, PBS is broadcasting a wicked CDC propaganda campaign on Sesame Street to lure and groom children exactly like pedophiles, to willfully accept the deadly COVID-19 mRNA injections. These shots are not appropriate for children. They HAVE NO BENEFIT but offer a great risk to children.
Doctors who are pointing this out like mRNA vaccine inventor Dr. Robert Malone are demonized and censored. After all Big Pharma has enormous power. They regulators in their deep state pockets. The legal drug cartel has a long history of widespread corruption in their revolving door system of regulation where regulators move from top Big Pharma positions to regulating the drugs their former companies sell. If that isn't a conflict of interest, I don't know what is. Now Big Pharma is using Elmo to peddle their deadly poisons.
The evil, lying criminals at the CDC/FDA have approved the deadly mRNA injections for children 5 and under for EMERGENCY EXPERIMENTAL USE. The biggest problem is that there IS NO EMERGENCY and never was. COVID-19 was a bioweapon attack on humanity by the UN/World Economic Forum global elite. These eugenicists have used their own bioweapon as a means to depopulate the planet by terrifying the public into injections that are dangerous and deadly. The global elite are involved in decades long cold-blooded murder for profit depopulation scheme using the global healthcare system.
If we allow this to continue, millions of American children will be sterilized and murdered by the deadly shots. Evidence of all of this is superfluous from honest doctors, nurses and scientists who are banned, censored and even have lost their medical licenses for exposing the truth about the deadly mRNA injections. This evil is pure, straight up child sacrifice. It is Satanic.
Right here on HowardNema.com there are countess articles and studies exposing these still EXPERIMENTAL mRNA INJECTIONS have murdered and maimed millions. Despite massive search engine censorship, videos of adverse reactions and sudden death from the0 shots are all over the internet.
The newest psyop, "Adult Sudden Death Syndrome" is now being promoted to cover up the massive death caused by the COVID shots as biological structures are found growing in the veins of cadavers who died after taking the shots. This is PURE EVIL.
"Expert" liars call these claims "conspiracy" theories. There are no theories. This IS a conspiracy to maim, sterilize and kill children to "save the earth" from over population. The elite write books for decades that this is their intention. UN Agenda 21 seeks to reduce the world population by 80-90% by 2030.
We are witnessing how this agenda is being covertly carried out under the guise of "saving lives" via vaccines and health care.
Now as their plans unfold in real life, despite overwhelming evidence of corruption, suppressing kill rate data and other pertinent information proving the COVID-19 shots are not "safe and effective" but rather "dangerous and deadly."
The mRNA shots are still under emergency authoritization, but there is no emergency so you can bet your bottom dollar the elite will create one. Like monkey pox or some other contrived bullshit.
SAVE THE CHILDREN! STOP THE DEADLY SHOTS!
WATCH: PBS' SESAME STREET USES ELMO TO PROMOTE COVID VACCINE FOR KIDS
Sesame Street's iconic, perpetually three-year-old Muppet got his Covid-19 shot in a public service announcement released by the corrupt eugenicist Nazi liars at the Centers for Disease Control and Prevention on Tuesday.
The video comes just days after the vaccinations became available for children five years and younger. The equally evil and corrupt liars at the US Food and Drug Administration and CDC authorized the Moderna Inc. and Pfizer Inc.-BioNTech SE shots for use in younger children on June 17 and 18, respectively.
Sesame Street slammed for shamelessly using one of their most popular characters to shill vaccines to children.
Satire site Babylon Bee predicted this would happen.
PBS children's show Sesame Street has released a public service announcement using its popular Elmo character to promote the experimental mRNA jab to children.
In the PSA, Elmo excitedly compares his single bandaid after receiving his first jab to his father Louie, who has three bandages presumably depicting two jabs and a booster.

"Now daddy has super duper bandages just like Elmo," the red muppet exclaims, with his father telling him, "You were super duper today getting your COVID vaccine, Elmo."
"Yeah, there was a little pinch," Elmo admits, adding, "But it was okay."
Elmo's father then has an aside with viewers, claiming he "had a lot of questions about Elmo getting the COVID vaccine."
"Was it safe? Was it the right decision? I talked to our pediatrician so I could make the right choice. I learned that Elmo getting vaccinated is the best way to keep himself, our friends, neighbors and everyone else healthy and enjoying the things they love."
The ad is co-sponsored by the American Academy of Pediatrics, which also released a PSA last week telling parents to consult pediatricians about the Covid jab for children.
Predictably, comments on Sesame Street's YouTube upload of the ad are turned off, however Sesame Street was slammed on Twitter for shamelessly using one of their most popular characters to shill vaccines for children.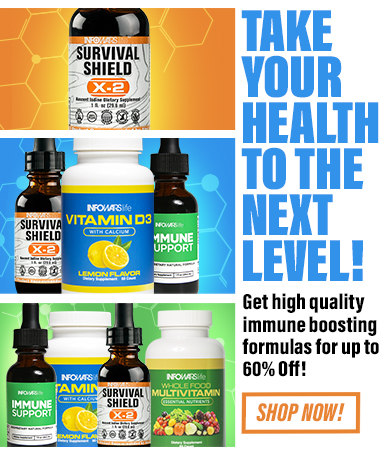 "Thanks, @sesamestreet for saying parents are allowed to have questions! You then have @elmo aggressively advocate for vaccinating children UNDER 5. But you cite ZERO scientific evidence for this," replied Sen. Ted Cruz (R-Texas), linking to a letter asking the FDA for info on the efficacy of vaccines for children.
Sudden Muppet Death Syndrome pic.twitter.com/yczmGvlDOk— Five Times August (@FiveTimesAugust) June 28, 2022
Who is this for? The 5-year-olds scanning twitter?— Brittany Mattioda (@brittioda) June 28, 2022
Join us next week for Elmo's first heart attack— Paul M. (@ArizonaPaul) June 28, 2022
Not only that Elmo, the vaccine can make your heart bigger.— Alan Bayer (@AlanBayer2) June 28, 2022
The disgraceful ad comes just weeks after the CDC issued its recommendation "that all children 6 months through 5 years of age should receive a Covid-19 vaccine," despite little to no evidence of its effectiveness.
The jab's essential inefficacy in children was highlighted by Sen. Rand Paul (R-Ky.) during a Senate Health Committee hearing earlier this month, where he took NIAID Director Anthony Fauci to task over the CDC approving the jab despite a lack of data.
Today I asked Fauci a simple question: Are there any studies that show a reduction in hospitalization or death for children that take a booster?

His answer: No

Then why is the government recommending it?— Rand Paul (@RandPaul) June 16, 2022
As usual, satire site The Babylon Bee was light years ahead in predicting Sesame Street would do this:
Sesame Street characters have previously been used to shill the Covid vaccine for youngsters, with Big Bird and other muppets appearing in a CNN segment with Sanjay Gupta last year to promote the vaccines after the CDC approved them for children aged 5 to 11.
When we talk about grooming kids this is what it looks like. https://t.co/xaSzXMyCnq— Theo Fleury (@TheoFleury14) November 7, 2021
Before that, Obama era Surgeon General Vivek Murthy also appeared alongside Elmo to promote childhood vaccinations.
---
Follow the author on Truth Social: @adansalazarwins
Gettr: https://www.gettr.com/user/adansalazarwins
Gab: https://gab.ai/adansalazar
Minds: https://www.minds.com/adan_infowars
Parler: https://parler.com/profile/adansalazar/
Facebook: https://www.facebook.com/adan.salazar.735
CLICK HERE to watch our live feed that's now streaming 24/7 on GETTR! Also, be sure to follow Alex Jones and Banned.video on GETTR for breaking news and exclusive information!