by HN
The wheels of justice turn slowly but they do turn. Stephen Cannon, a 26-year-old St. Louis felon and street thug was convicted yesterday of killing retired police captain David Dorn on June 2, 2020, during the murderous BLM riots. So here is another felon who should not have access to firearms using a gun to commit murder. Where did the gun come from? No one asks. Because the answer doesn't fit the narrative.
A felon will illegally obtain guns and use them. David Dorn's murder illuminates the fact that gun control doesn't work. Criminals do not obey laws. And more and more criminals are running rampant in America, supported by corrupt prosecutors and judges who give lenient, if any sentences.
As BLM rioters destroyed, looted and burned countless St. Louis businesses in the wake of George Floyd's death in Minnesota, Dorn responded to a burglary alarm at his friend's pawn shop when he was gunned down by Cannon.
Like George Floyd, Stephen Cannon is not a saint. In August 2013 Cannon plead guilty to felony assault and felony robbery. He completed a five-year probation in 2019.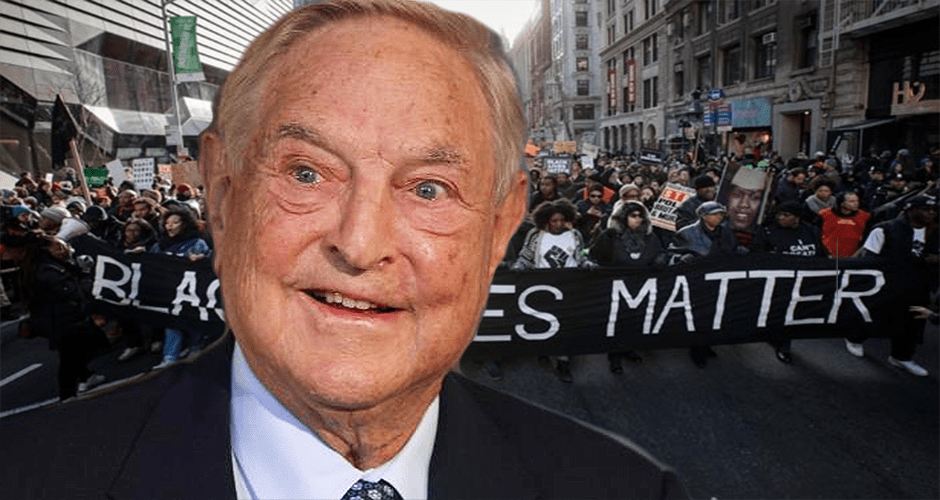 Cannon is an example of what now has become an enormous growing problem with keeping dangerous felons off the street. We can all thank George Soros for successfully funding the campaigns of so many lenient and "compassionate" prosecutors, judges and politicians that have helped increase the crime rate so significantly. Thanks, George.
Before Dorn arrived at the pawn shop Cannon was seen on surveillance footage pulling up and entering with others and stealing several televisions. Once Dorn arrived Cannon shot him dead and continued looting. A stolen television was found where Cannon was arrested.
Cannon was also charged with robbery in the first degree, burglary in the first degree, three counts of armed criminal action and felon in possession of a firearm.
Now – before we allow the democrats to continue to gaslight low intelligence Americans that the FBI January 6th set up was worse than 9/11 and Pearl Harbor and that the violent and destructive 2020 Summer of "Love" were "mostly peaceful" protests, consider the fact that the Major City Chiefs Association (MCCA) issued a devastating "Report on the 2020 Protests & Civil Unrest that revealed massive carnage and death.
The rioting, looting, chaos and violence that broke out in cities like Minneapolis, Seattle, and New York terrorized local residents and resulted in the deaths and injuries of hundreds of people. Thousands of businesses, residences and properties, many minority-owned, were vandalized, torched, looted and pillaged.
The cost of this real insurrection against the peace and safety of the people far exceeds January 6th, except for the rising cost to taxpayers for the bogus Soviet styled show trial, of course. Axios reveals the total insured property losses during the George Floyd riots exceed $1 billion and could be as much as $2 billion.
$1 billion-plus riot damage is most expensive in insurance history https://t.co/edlbO0xsfH— Axios (@axios) September 16, 2020
"The arson, vandalism and looting… will result in at least $1 billion to $2 billion of paid insurance claims," Axios reports. "[This will] eclips[e] the record set in Los Angeles in 1992 after the acquittal of the police officers who brutalized Rodney King."
The statistics show the actual carnage and vandalism from the 2020 riots overwhelmingly occurred in democrat run cities. The democrats and the media supported, apologized and condoned the violent and destructive insurrectionists, calling their acts "mostly peaceful".
The most hypocritical and tyrannical irony is that Kamala Harris bailed out real rioters and insurrectionists while she and the totalitarian democrat dictators allow innocent patriots to linger in prison without bail or charges for more than a year and half.
The true insurrectionists who support and promote the destruction of liberty are the traitorous democrats, who are the greatest threat to freedom and independence in this great Country.
Are we supposed to believe the "mostly peaceful" protests in cities that burned in the summer of "love" were justified acts, but Ray Epps and the FBI's staged intrusion of the Capital was an "insurrection"?
Really? These power-hungry traitors must be stopped!
The democrats spread tyranny and mayhem across America with their destructive and evil collectivist United Nations agenda as they condone, even applauded the chaos and destruction left in BLM's wake in the summer of "love" and the next crisis they will create.
You can bet your bottom hyperinflated dollar that more chaos is coming before the November midterms, or soon after. The degenerate, despotic, demonic democrats are desperate to maintain power. They are capable of anything.
In typical Orwellian law of reversal fashion, the summer of love was not a summer of love, but rather it was a summer of hate. And rage.
Even the most woke, dumbed down, brainwashed sheep can tally the real cost of the summer of hate insurrection vs the January 6th hoax and come to only one conclusion. They might not like the conclusion; so, it must be racist —
The fact is the 2020 riots were lawless insurrections against the peace and property of citizens. No gaslighting or delusion can minimize that blatant reality.
Saul Alinsky and Karl Marx both come to mind: "Blame your enemy for what you do."
Ray Epps uncharged in Capitol riot, but feds arrested woman engaged in similar conduct | Washington Examiner
The MCCA report notes that from May 25 to July 31, 2020, 68 municipal and county jurisdictions in the United States and Canada endured 8,700 total "mostly peaceful" protest events. Of the nearly 9,000 protests reported by MCCA members, nearly half, 3,692 involved unlawful acts of civil disobedience.
The report notes that violent extremists collaborated online and through social media to organize violence. Police arrested 16,241 protesters and rioters from May 25 to July 31.
Nearly 17% of these arrests were for felonies. 7% involved violence. Many of the cases were quickly dismissed, which may explain why 52% of the reporting agencies said they arrested the same people twice for "protest-related crimes." Looting and arson were common. There were 2,385 incidents of looting and 624 incidents of arson. 97 police vehicles were torched.
More than 2,035 law enforcement officers were injured at the "mostly peaceful" riots in the 'summer of love'.
Police under siege: Attacks on law enforcement in wake of George Floyd's death | Fox News
A comprehensive list of police officers injured or killed in US riots | True North (tnc.news)
Over 60,000 officers assaulted in 2020, with 31% sustaining injuries: FBI – ABC News (go.com)
2,000+ cops injured in 2020 riots in NYC, LA, Houston and more, police group says | American Military News
National File reported that the BLM riots were so deadly, that more unarmed black people were killed by BLM rioters in one summer than were killed by police in the entire year. Now that's an insurrection.