The book is now the number 1 best seller in the political corruption and Misconduct category
Infowars founder Alex Jones' new book has rocketed to the top of Amazon's movers and shakers list and is now the number one seller in its category just hours after the book became available for pre-order.
The Great Reset: And the War for the World has seen sales rise by over 85,000% in one day, making it the number one on Amazon's 'movers and shakers' list.

The book is now the number 1 best seller in the political corruption and Misconduct category, and the 76th best selling book overall on Amazon.
Jones' book is now more popular than new offerings by Glenn Beck, leftist journalist Mark Leibovich, evolutionary biologist Carl T. Bergstrom, and anti-Trump conservative Tim Miller.
The book is released August 30th, and is on pre-order.
Alex joined Steve Bannon's "War Room" podcast recently to talk about the book, which details the existential battle taking place between American patriots and the globalist technocrats trying to implement their Great Reset agenda.
Watch: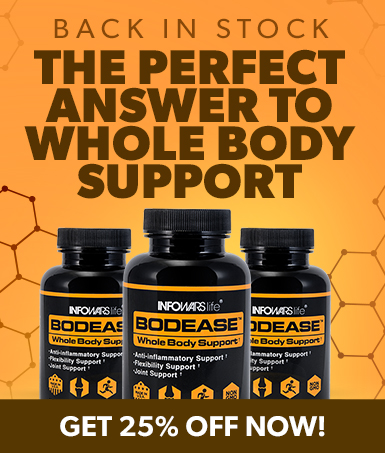 Despite being banned for years on all social media and relentlessly attacked by the mainstream corporate media, Alex Jones is more in demand than ever before.
In addition to the book, Jones is the subject of a new documentary film, Alex's War, which also immediately shot to the top of Apple's charts, sitting only behind Top Gun Maverick, the world's highest grossing movie of all time.
ALEX'S WAR has just surged to number TWO on Apple's Pre-Order charts. Right next to the amazing Top Gun: Maverick. Absolutely incredible !!! pic.twitter.com/Mp4iqri9Yo— ALEX'S WAR (@AlexsWarMovie) July 14, 2022
Journalist Glenn Greenwald recently interviewed Jones along with the film's director Alex Lee Moyer on the collapse of corporate media and Jones' journey to become an opposition leader against the globalist takeover.
Watch:
———————————————————————————————————————

ALERT! In the age of mass Silicon Valley censorship It is crucial that we stay in touch.

We need you to sign up for our free newsletter here.

Support our sponsor – Turbo Force – a supercharged boost of clean energy without the comedown.

Also, we urgently need your financial support here. ———————————————————————————————————————
CLICK HERE to watch our live feed that's now streaming 24/7 on GETTR! Also, be sure to follow Alex Jones and Banned.video on GETTR for breaking news and exclusive information!