by HN
(UPDATED 8:35 AM)
Many of the thousands of Illegal aliens flooding across the southern U.S. are murderous psychopaths, sex-offenders, pedophiles and criminals. As a result of the OBiden junta's open border invitations and pro UN replacement migration agenda, the worst of the worst illegal aliens "seeking asylum" in the U.S. roam among us. Jose Pascual-Reyes is one of them.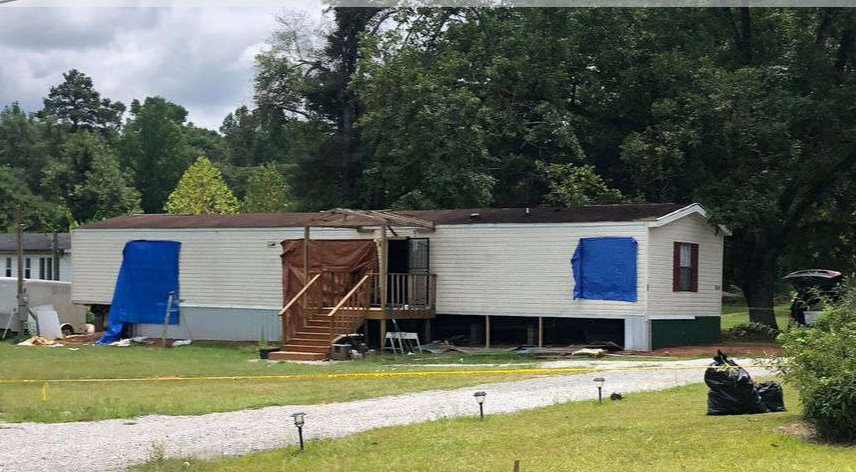 A 12-year-old Alabama girl chewed herself free and escaped from her illegal alien kidnapper's mobile home after a week of captivity. According to court records, when police returned to the scene, they found the decomposing bodies of a woman and male child who were dismembered in the Alabama mobile home of the suspect.
Jose Pascual-Reyes 37, an illegal alien was charged with three counts of capital murder, two counts of corpse abuse and one count of kidnapping. The grisly crimes allegedly occurred at Pascual-Reyes mobile home on County Road 34 in rural Dadeville.
The investigation began Monday morning when a passerby spotted the 12-year-old girl walking in the area of 3547 County Road 34 in rural Dadeville, said Tallapoosa County Sheriff Jimmy Abbett.
Pascual-Reyes fatally beat the little boy to death using his hands and feet. The woman, identified by court records as Sandra Vasquez Ceja was smothered with a pillow. According to depositions, both victims were "cut into small pieces at the joints in order to hide evidence". Vazquez was killed during Pascual-Reyes' attempt to kidnap her shortly after midnight on July 24th.
Pascual-Reyes has been charged with capital murder of a child, capital murder during a kidnapping and capital murder of multiple victims. It is unclear if the illegal alien perpetrator knew his victims or was related to them. The victims are believed to be family members of the 12-year-old girl. This could be why there was no missing person report on the 12-year-old, who was kidnapped a week ago.
Watch Video The motorist picked up the child, and immediately called 911.
The 12-year-old was tied to a bed post and given alcohol to keep her drugged. A team of state, local and federal investigators arrested Pascual-Reyes. Authorities report the illegal alien had lived at the mobile home since February.
The number of crimes committed by illegal immigrants in the United States surged in fiscal year 2021 after declining in the years during the Trump Administration.
Homicides, assaults, incidents of domestic violence, illegal weapons possession, and sexual offenses committed by illegal aliens increased dramatically in fiscal year 2021 compared to fiscal year 2020, U.S. Customs and Border Protection reveals.
Let's go Brandon!
Illegal immigrants committed 1,178 assault and domestic violence crimes in 2021, which represents a more than 400% increase from the 208 in 2020.
Sixty homicide or manslaughter convictions were attributed to illegal immigrants in 2021, a 1,900% increase from the previous year. As the political winds shift, the OBiden junta has grudgingly resumed construction on the border wall, but massive damage to America has already been done. The depths of which will continue to manifest itself for years to come.
Let's go Brandon!
related: ARIZONA AG BRNOVICH URGES GOV. DUCEY TO DECLARE BORDER CRISIS AN 'INVASION'