By HN
(UPDATED 8/9/2022 8:45 AM)
We have gone from mandatory injections, show me your vaccine papers, political prisoners languishing without charges and kangaroo Court show trials to Gestapo raids on a "former" President.
Welcome to the land of corruption and the home of tyranny! Never again is happening again!
Merrick Garland's weaponized DOJ sicced the FBI on President Trump's home at Mar-A-Lago in Palm Beach, Florida seizing 15 boxes of classified information, including the contents of the President's private safe. This after the House Oversight and Reform Commitee launched a probe into Trump allegedly removing White House documents. It is more likely the FBI is on a fishing expedition. Or worse, to plant evidence and create a crime.
After all, creating crime is the FBI's specialty. The FBI Crime Creation Unit has a long history of setting up patsies. See the related articles and videos below:
https://www.howardnema.com/wp-content/uploads/2022/08/The-Truth-About-Patsies-Set-Ups-By-The-FBI.pdf
Fake terror plots, paid informants: the tactics of FBI 'entrapment' questioned | FBI | The Guardian
A congressional letter to the National Archives noted, "removing or concealing government records is a criminal offense punishable by up to three years in prison."
Clearly this is a desperate attempt to railroad Trump with an indictment and torpedo any attempt for him to run for re-election.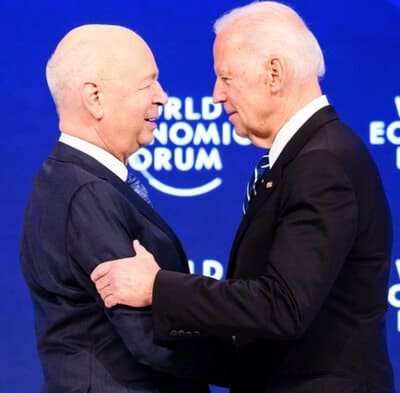 The UN/Davos controlled democrat's political weaponization of the justice system is a sure-fire sign that the democrats have pushed us across the Rubicon into the land of tyranny and despotism!
The democrats are going to get slaughtered in the mid-terms and they know it. Everyone knows it. This outrageous raid only serves to amplify their desperation.
Dan Bongino ripped into the FBI for the raid on Trump's Mar-A-Lago on Jessie Waters PRIMETIME calling the actions "third world bullshit!" Indeed.
The corrupt U.S. justice department has become a third world political weapon for the democrats, who serve the UN/World Economic Forum global elite's Build Back Better Great Reset deindustrialization agenda!
Trump, who was in NY at the time of the raid released the following statement below:
Traitors and criminals have hijacked our government!
Our Constitutional republic has never been in such serious jeopardy!
"There is no greater tyranny than that which is perpetrated under the shield of the law and in the name of justice." Montesquieu