by HN
(UPDATED 9:57 AM EST)
Another year has passed, and the media continues to cement the lies of that tragic day.
The official story of 9/11/01, like the Warren Commission, is a cover-up and a fraud. The 9/11 COMMISSION study completely omitted Building 7 in its report and for more than 2 decades the mainstream media has spewed the propaganda talking points and lies year after year.
And like the COVID-19 scamdemic that has brainwashed and deceived the masses, many still believe the abhorrent lies about 9/11. They have bought the deep state Saudi/CIA/MOSSAD propaganda hook, line and sinker. I was one of them for more than 6 years until I took the time to do my own research.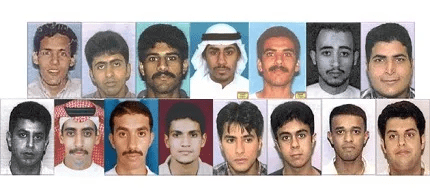 Saudis Probably Funded 9/11 Hijackers, and the U.S. Won't Do Anything About it. Here's Why. – limitless life (wordpress.com)
As the facts about the deadly COVID shots and the obvious bio war against humanity reach the mainstream, remember how the controlled mainstream media told people that doing research into the COVID scam was dangerous?
They called claims about the bioweapon and the deadly shots "conspiracy theorists" as now vindicated doctors, nurses and scientists who were fired, or had their medical licenses suspended were proven right. The evil forces behind 9/11 and the COVID scam have never been so visible for those who have eyes to see. Many who were blind to the psyops can now see. More and more are awakening so the lies no longer sway our opinions or shape our thoughts. All they can do at this point is raise their voices and create conflicts. So, we must all remain calm and cool and give them enough rope to hang themselves.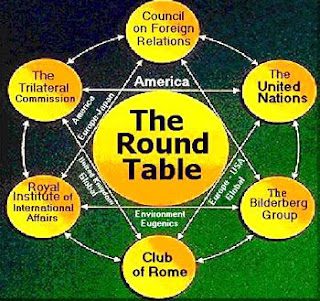 Soon, everyone will know how the UN/World Economic Forum marshalled a military styled coup against human freedom launching a war via medical tyranny in 2020.
The WHO, CDC, FDA, Fauci, Daszak, Birx and countless other politicians and bureaucrats are all guilty of crimes against humanity. Millions know this. They are aware. And as millions die from the deadly injections, the government is doubling down, promoting HHS funded commercials instructing the sheople to get their COVID shots. While many still can't see the forest because of the trees it is only a matter of time before all will be revealed.
It is inevitable.
Hopefully, the truth about 9/11 will also one day be fully revealed. The Deep State/CIA/MOSSAD connections, the Dancing Israelis– all of it.
Until then, I will continue to expose the greatest crime against the American People committed by forces in our own government until the COVID scam.
Sadly, via the quiet war fought with silent weapons, the New World Order elite have brought medical tyranny and now, climate tyranny worldwide. We must face this fact and understand that the "existential threat" is not to the planet. They believe the masses very existence is the existential threat. Not to the planet, but to the elite's power to rule over us.
That is why the UN and the WEF want us to willfully comply with our own enslavement and demise. And the inciting incident of this quiet psychological war began on 9/11.
We have still not seen the footage seized by the FBI from gas stations and businesses because they captured the missile strike. A missile struck the Pentagon, not a plane.
Considering how many lies we have been told about COVID, why would 9/11 be any different? Both are military styled operations so psyops are a given.
If one can overcome cognitive dissonance and realize that forces controlling our government are waging a war against the people, it is easy to see. The only thing concealing the evidence is censorship and gaslighting. One only has to compare events of previous tyrannies in history to understand events unfolding since September 11, 2001.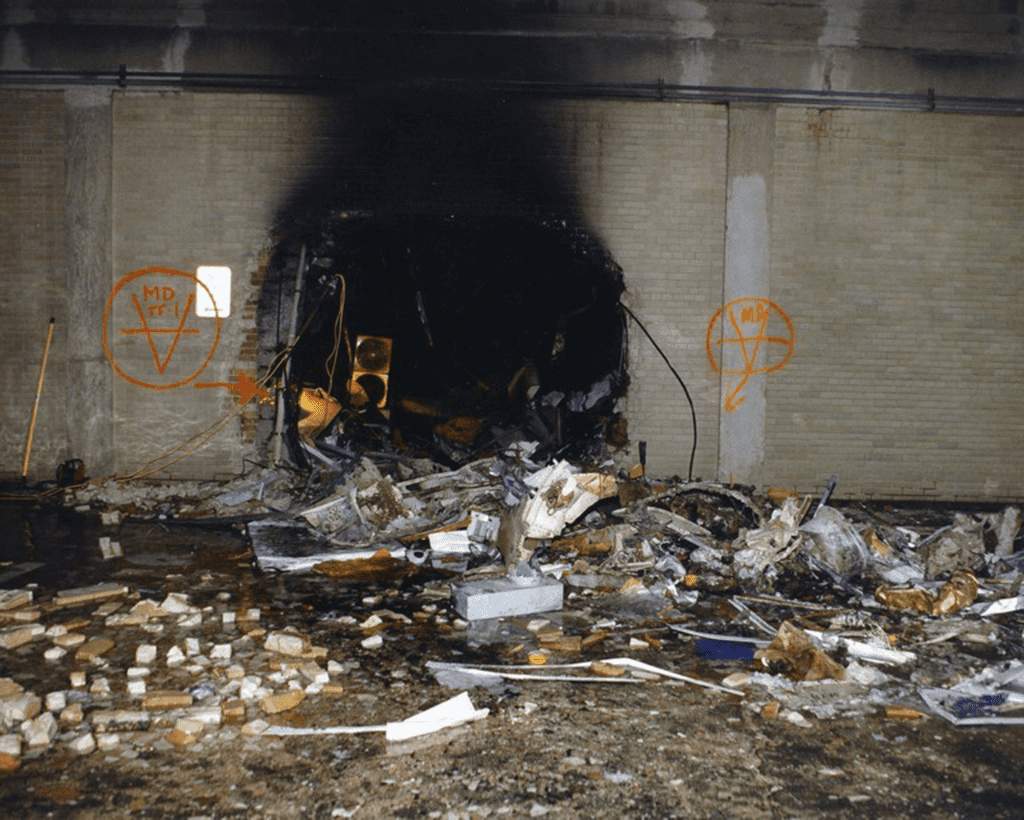 Early photos of the aftermath show no signs of an aircraft. The official story is that the plane disintegrated. https://www.theguardian.com/us-news/gallery/2017/mar/31/pentagon-after-911-attack-american-airlines-flight-77-in-pictures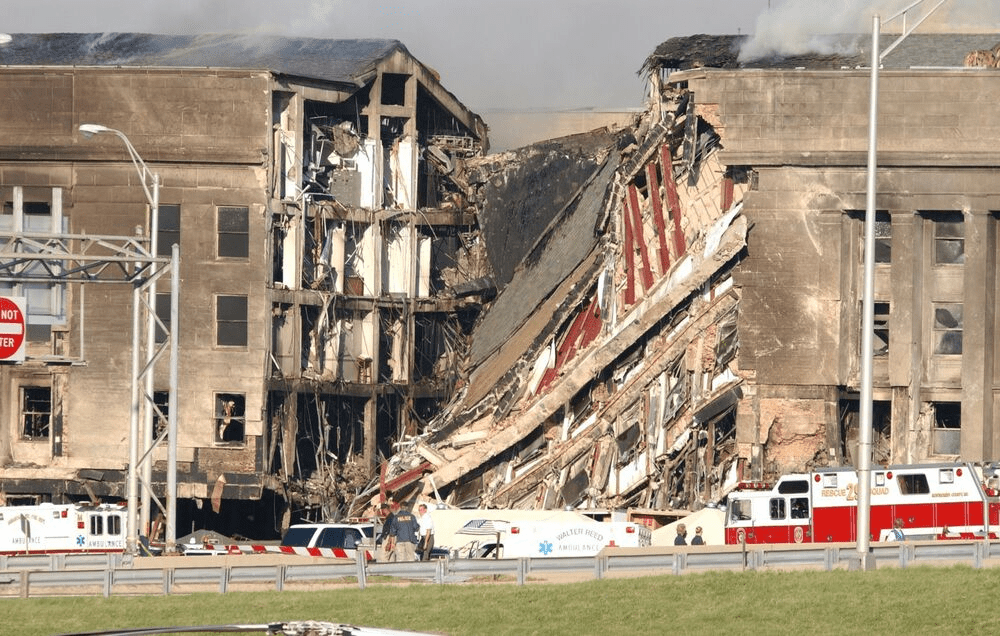 We are supposed to believe that the plane coincidentally struck the exact accounting office at the Pentagon where only a day before Donald Rumsfeld announced that the pentagon "misplaced" more than $2.3 trillion dollars. Our government was hijacked by traitors and criminals long ago.
Rumsfeld announced Pentagon audit finds $2.3 trillion missing (911truth.org)
Since the 9/11/01 attacks there has still been no inquiry into the missing funds. None. Nada. Not even one news report. CIA Operation Mockingbird tied up all the loose ends. Or they try to.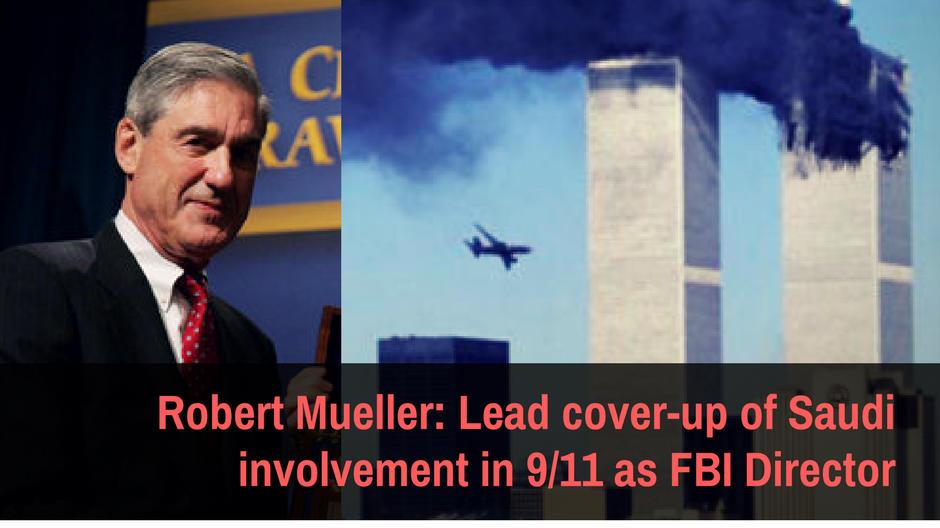 9/11 resulted in a more than 20-year war with nations who did not attack us on that day and the implementation of the Patriot Act to fight the "War on Terror".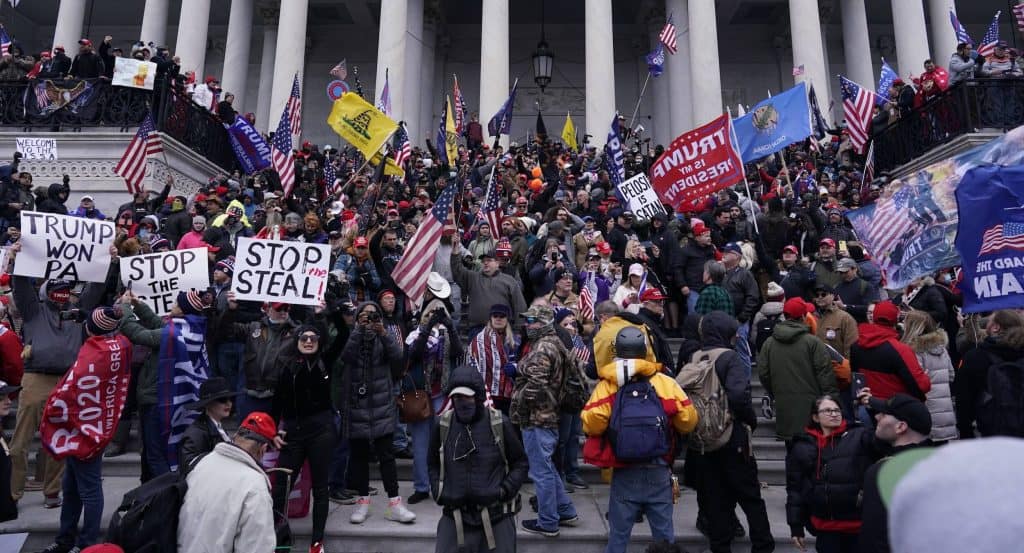 Now, as many have feared, the unconstitutional Patriot Act is being used to target law abiding Americans who expose the 2020 coup of our government and the UN/globalist's ongoing "Great Reset" crimes against humanity.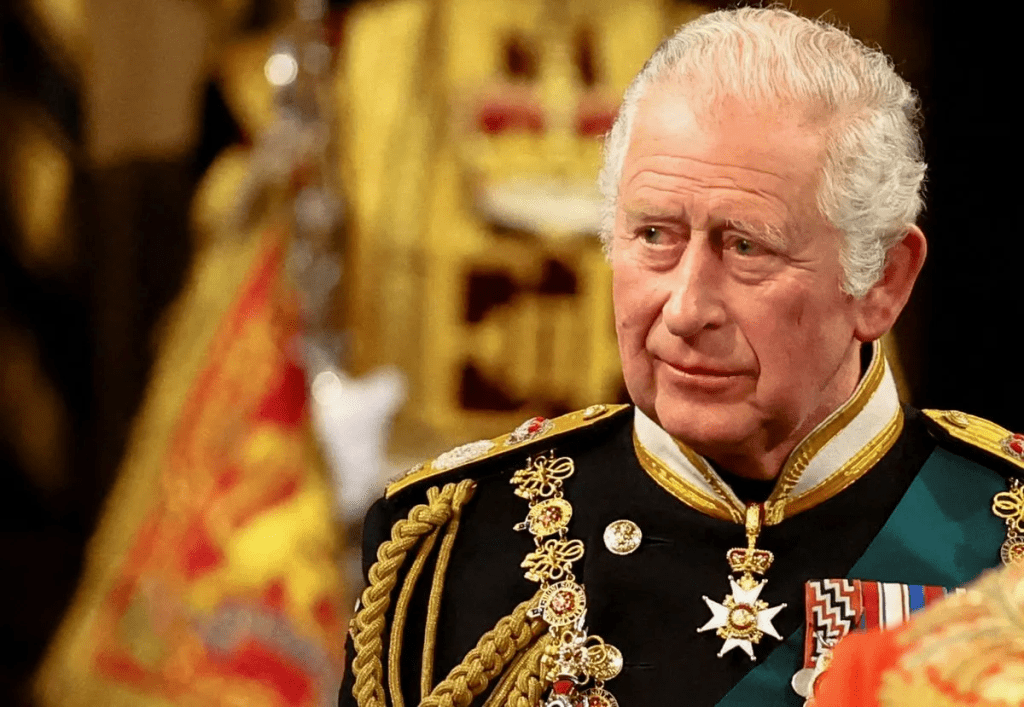 As Prince Charles, now King Charles III called for a "military effort" to attack "climate change" from the "private sector" because the war on carbon requires "more money than all the governments of the world have combined," we can expect climate lockdowns, food and energy shortages, artificial scarcity and mass famines across the world. The BIG LIE is that all of these measures to counter carbon is "to save the earth."
It is not to save the earth, but to secure their power. Don't be gaslit. Humans are made of carbon. Reducing carbon means reducing population. Put lipstick on a pig and it is still a pig. King Charles is talking about famine and genocide.
Like global cooling or global warming, "climate change" or 9/11, they are all BIG LIES intended to seduce and gaslight the masses into compliance with slavery and their own demise. Listen to Aldous Huxley's 1962 Ultimate Revolution Speech at Berkeley for more insight.
Much can be said about the lies and deceptions involved in the events of 9/11/01.
From Osama Bin Laden's CIA connections as an operative, to the stand down order that allowed the hijacked planes to fly unobstructed for 90 minutes, to the NORAD exercises that mirrored real world events on that tragic day that caused confusion and delays, to the dozens of witnesses who heard explosions in the lobby of the World Trade Center and who all "died mysteriously", in the coming weeks and years, including Marvin Bush's housekeeper who ran over herself with her car in the Bush's driveway if you can believe that.
Mysterious 9/11 Witness Deaths | We Are Change
Marvin Bush worked for a company that ran security at the WTC until shortly before the false flag attacks on 9/11/01. 9/11 Security Courtesy of Marvin Bush (whatreallyhappened.com)
You can't make this stuff up. Like finding one of the hijacker's passports in the rubble.
The fake news on 9/11 was constant and it is even more so today.
Three steel reinforced buildings collapsed "due to fire" on 9/11/01. Building 7 was not even mentioned in the bogus 9/11 COMMISSION REPORT. "Official" liars at NIST stated that Building 7 collapsed "due to fire". Like closing down the world for COVID, this never happened before 9/11/01, or after for that matter. Building 7 happened to "collapsed house offices of the CIA. FBI, IRS and NYC Office of Emergency Management among others. No other steel framed building has ever collapsed due to fire before or since. The lies and gaslighting continues.
They want people to believe jet fuel burned hot enough to melt steel, but it doesn't. So "expert" scientists devised a new fake term "phenomena" that has been added to dictionaries and encyclopedias worldwide called, "thermal expansion."
More than 2000 Architects and Engineers for 9/11 truth exposed this preposterous theory. These architects and engineers have been ignored, attacked and vilified like the many doctors and scientists unjustly censored and fired for exposing the truth about the COVID scamdemic.
WATCH THE VIDEOS BELOW:
The blatant lies were superfluous and continue to be.
What about the 100,000 excess stock puts that far exceeded any normal put transactions on Airline stocks on 9/10/01. (A put is a financial instrument that bets a stock will decline.)
https://en.wikipedia.org/wiki/September_11_attacks_advance-knowledge_conspiracy_theories
Or Larry Silverstein's July 2001 insuring of the twin towers for $1 billion "per occurrence" against "a terror attack". Despite fake news "conspiracy theory" attacks that no longer hold weight with those who are conscious, Silverstein admitted that he had the building "pulled", a term for controlled demolition.
I can go on and on. There are so many examples of this blatant deep state operation that still resonates to this day and reveals the current machinations more visibly.
In this article I have catalogued previous TRUTH TALK NEWS broadcasts and videos from over the years that expose the truth about the attacks on 9/11/01 including former Navy Intelligence officer William Cooper's prediction that a major attack was coming on June 28, 2001, and the attack would be blamed on CIA boogie man Osama Bin Laden. As mentioned, you can't make this stuff up.
I lost my cousin Alan Merdinger on 9/11/01. He worked as an accountant as Cantor-Fitzgerald. To honor his memory and the memories of all we lost that tragic day, I will continue my quest to expose the truth of what happened on 9/11/01 and how the events have been used to foment ongoing wars and strip Americans of their rights and sovereignty on the road to totalitarian socialist world government and massive depopulation of the planet. So, help me God.
NEVER FORGET – THE ELITE USE GOVERNMENTS TO ACHIEVE THIER AGENDA 2030 GOALS! GOVERNMENT IS THE GREATEST THREAT TO LIFE, LIBERTY AND THE PURSUIT OF HAPPINESS!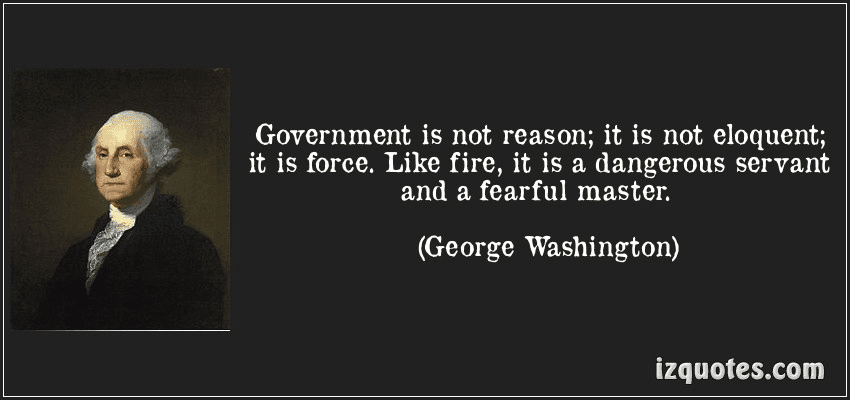 DEATH TO THE NEW WORLD ORDER! STOP THE GREAT RESET!