by HN
As the media relentlessly gaslights the public into believing mRNA doesn't alter one's DNA, the World Economic Forum transhumanist movement continues to bear down on society with relentless force.
A 2015 World Economic Forum lecture details how mRNA does indeed change the human genome, indicating that the COVID-19 death shots, the first to ever use mRNA technology, have an alternate purpose other than "reducing the severity of COVID".
After all, while the shots do cause myocarditis, heart attacks, strokes and a myriad of other deadly side effects, studies have proven that they do not stop the spread of COVID or create immunity. While the deadly COVID shots do not meet the definition of a vaccine– don't worry — be happy — The CDC changed the definition to classify the deadly mRNA bioweapon as a "vaccine".
Clearly, "reducing the severity of COVID" was and is not the purpose. If anything, the opposite is true.
Considering the shots cause sudden death, weaken the immune system, cause bio structures to form that block arteries and cause heart attacks and strokes, the purpose doesn't seem to have anything to do with stopping a virus.
So, what is the purpose?
Bill Gates, Klaus Schwab and Yuval Harari tell us. Transhumanist experimentation. Graphene oxide and other synthetic components contained in the mRNA injections are being tested and implemented without informed consent. Humanity itself have become lab rats for the Luciferian Transhumanists.
Yuval Harari openly stated they "need" to get under our skin, to know our pulse, blood pressure and to check for illnesses– noting that our days of free will in elections and medical choices are over.
Under the guise of "saving the earth from man-made climate change by reducing our carbon emissions," the WEF has declared war on humanity itself. Long ago.
Founded in 1971 by Klaus Schwab, members included Prince, now King Charles III, David Rockefeller and other magnates of the global elite. One of the group's first efforts was to forward the elite's quiet eco-fascist war on humanity via the environmental movement.
It was a slow and deliberate process that is now moving ahead in a much quicker pace as the global awakening reaches critical mass. So, we must stop them before they perpetrate more unspeakable planned horrors to deceive us into submission and compliance with our own demise.
They want to depopulate the planet and create a post-industrial trans-humanist world. So, it is not an accident that there are energy shortages, supply chain issues, food shortages and increasing migrations.
Klaus Schwab's minions in his "captured governments" of the world are creating conflicts to cause energy, supply chain and food shortages. The WEF is the greatest existential threat to humanity in world history. We must stop them!
Capture of democratic structures and institutions (Klaus Schwab Wikipedia)
Schwab wrote the preface to a 2010 report of the World Economic Forum's "Global Redesign Initiative", which postulates that a globalized world is best managed by stronger multinational institutions.[36]
According to the Transnational Institute (TNI), the Forum is hence planning to replace a recognized democratic model with a model where a self-selected group of "stakeholders" make decisions on behalf of the people.[37] The think tank summarizes that we are increasingly entering a world where gatherings such as Davos are "a silent global coup d'état" to capture governance.[37]
In a 2017 interview, Schwab said that Russian President Vladimir Putin had been recognized as a Young Global Leader, and also mentioned Canadian Prime Minister Justin Trudeau: "I have to say, when I mention now names, like Mrs. (Angela) Merkel and even Vladimir Putin, and so on, they all have been Young Global Leaders of the World Economic Forum. But what we are very proud of now is the young generation like Prime Minister [Justin] Trudeau … We penetrate the cabinet. So yesterday I was at a reception for Prime Minister Trudeau and I know that half of his cabinet, or even more than half of his cabinet, are actually Young Global Leaders."[38]
Schwab boasts about penetrating half the cabinets of the world.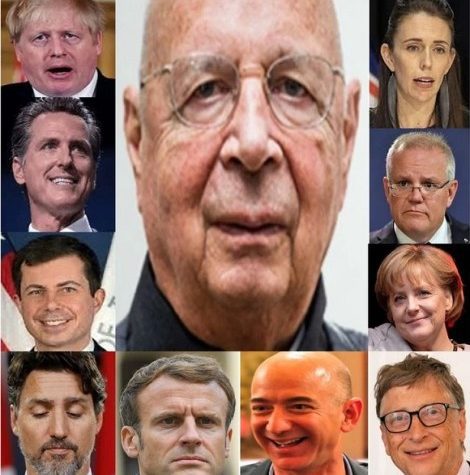 These tyrannical elitist psychopaths have turned humanity into lab rats. They are Machiavellians who create the problems they already have solutions for.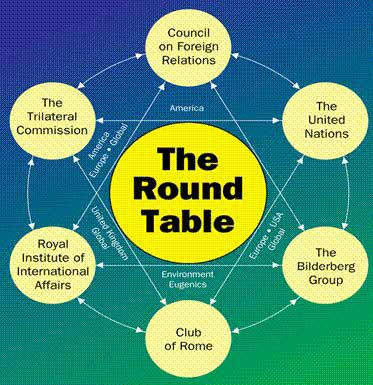 They seek to create a world and a future where everything is artificial. While claiming to be preserving nature, these string pullers are destroying it. They want a world where everything is artificial.
The Meta-verse. Virtual reality. Artificial intelligence. Artificial this. Artificial that. Artificial food. Lab meat. Crickets and meal worms. This is the future they envision for humanity after the great culling and nothing more.
These elitist Luciferian predators at the UN/WEF and their political minions must be exposed for the genocidal monsters that they are.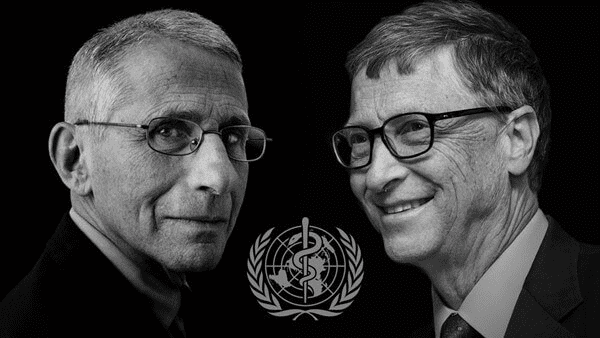 They believe they are gods. That their intellect gives them the right to rule over us. But these wicked transhumanist monsters are nothing more than evil psychopaths and mad scientists bent on the enslavement and the destruction of humanity. They must be stopped at all costs and prosecuted for their horrific crimes before they destroy us all.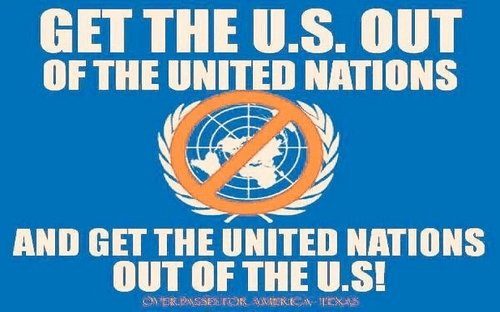 GET THE US OUT OF THE UNITED NATIONS AND THE UNITED NATIONS OUT OF THE US!
Death to the New World Order!
SHARE THIS ARTICLE ON YOUR SOCIAL MEDIA
SUBSCRIBE FOR email NOTIFICATIONS AND UPDATES!