by HN
(UPDATED 8:22 PM EST)
October 30th marks the 84th anniversary of the great War of the Worlds psyop.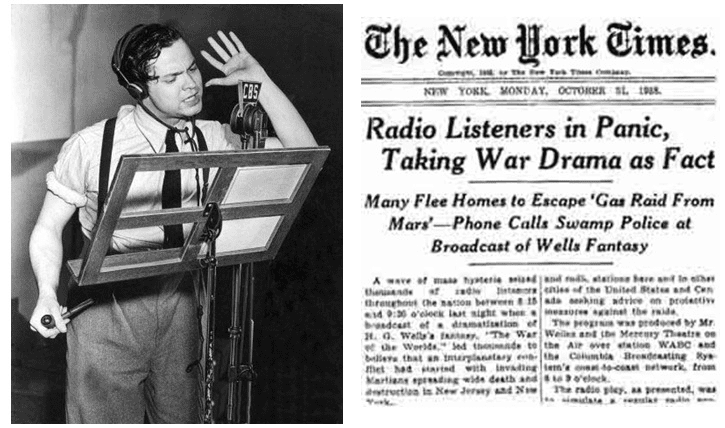 Was there really a "mass panic" reaction to the 1938 broadcast? NO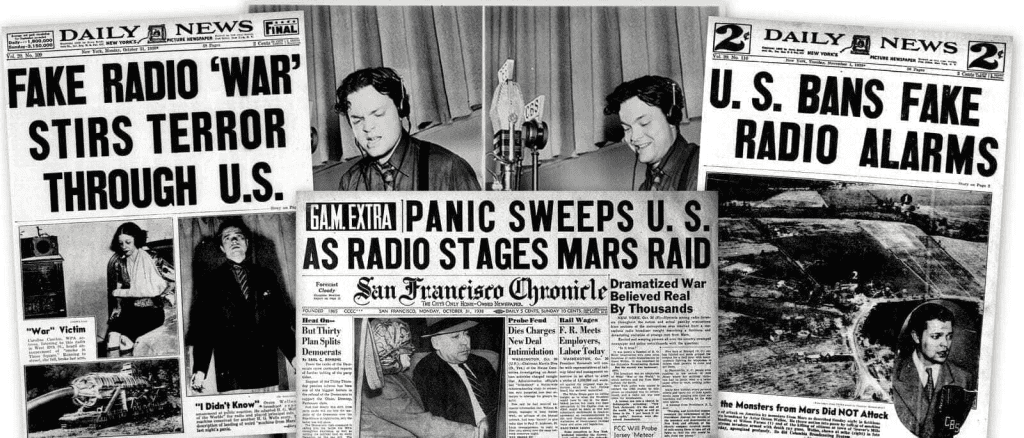 Was the broadcast itself part of a study financed by The Rockefeller Foundation? YES
How much was Orson Welles a part of the psychological experiment and study? VERY MUCH!
How much does the broadcast and psychological study factor into the ET/UFO paradigm? QUITE A BIT
Was the study of the broadcast a "test bed" template / model for the role that the media would play in subsequent historical events like WWII and 9/11? ABSOLUTELY!!!!
In the above video Andrew Johnson and Carl James discuss the contention I agree with, that Orson Welles 1938 CBS radio broadcast of The War of the Worlds was a hoax that allegedly "terrified" America.
In actuality, the infamous live on-air transmission was a clandestine psychological experiment executed to study the public's reaction to disinformation and the potential use of psychological manipulation for social engineering and control via mainstream media propaganda. Here we see the root of all the propaganda, disinformation and censorship employed against America and the world during the COVID-19 scamdemic.
related:
https://gizmodo.com/did-the-war-of-the-worlds-radio-broadcast-really-cause-1453582944
CIA/Rockefeller Foundation:
https://tilislimy.firebaseapp.com/aa471/the-cia-and-the-cult-of-intelligence-by-victor-marchetti-john-d-marks-0394482395.pdf
https://www.howardnema.com/wp-content/uploads/2021/07/AllenGary-1976TheRockefellerFile.pdf
https://archive.org/details/davidrockefeller00davi
More on Social Engineering:
https://www.howardnema.com/2020/08/22/operation-lock-step-using-covid-19-as-an-authoritarian-weapon-for-social-control/
https://www.howardnema.com/wp-content/uploads/2016/08/mindwar-michael-aquino.pdf
https://epdf.tips/the-conquest-of-happiness.html
Depopulation Agenda:
https://www.howardnema.com/wp-content/uploads/2016/08/William_Cooper-Behold_a_Pale_Horse1991.pdf
H.G. Wells Predictive Programming: THINGS TO COME (1936):